I will start by saying that I wasn't sure where this thread should go, and chose this sub-forum because I wanted to make a thread for chickens with genetic issues and I felt it did not belong in Emergencies, Diseases, Injuries, and Cures since it was none of those things.
Any sort of special needs chicken is more than welcome here. I would like for this thread to become a wealth of information for owners of these animals, a line of support for those not sure what to do, and a place to share pictures and be proud of our special chooks. They may not be the prettiest birds but they more than make up for it in personality. :)
Let me begin by introducing my feathery dog, Bird.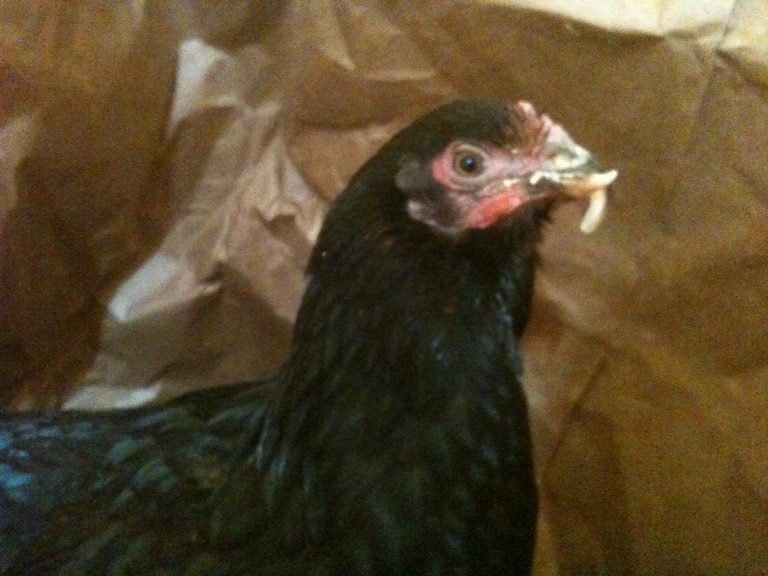 Bird began her life at a hatchery and it was sheer luck that I found her at our feed store. She had made it past the cull squad with a severe crossbeak and a crater where her eye should have been. I saw her, felt intense pity for her, and offered to buy her. They said if I bought a normal one, I could have her for free. I agreed and went home with two black stars who would eventually be named Sally Sweet and Bird.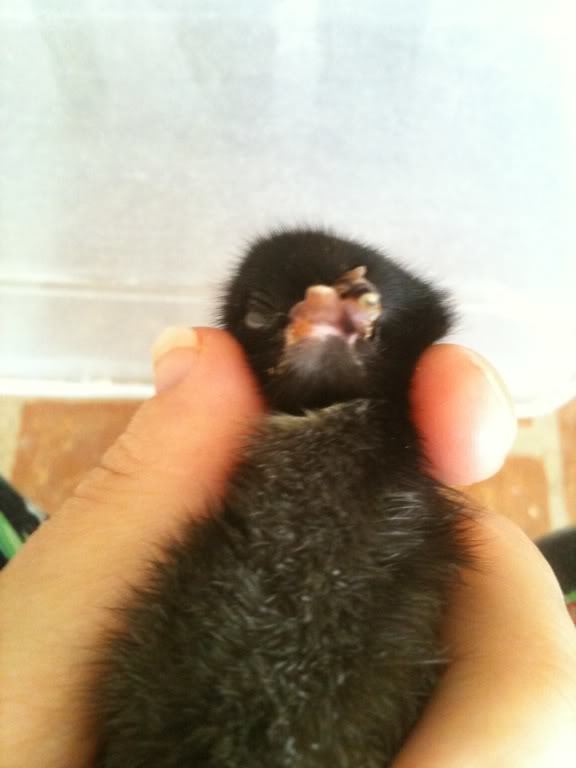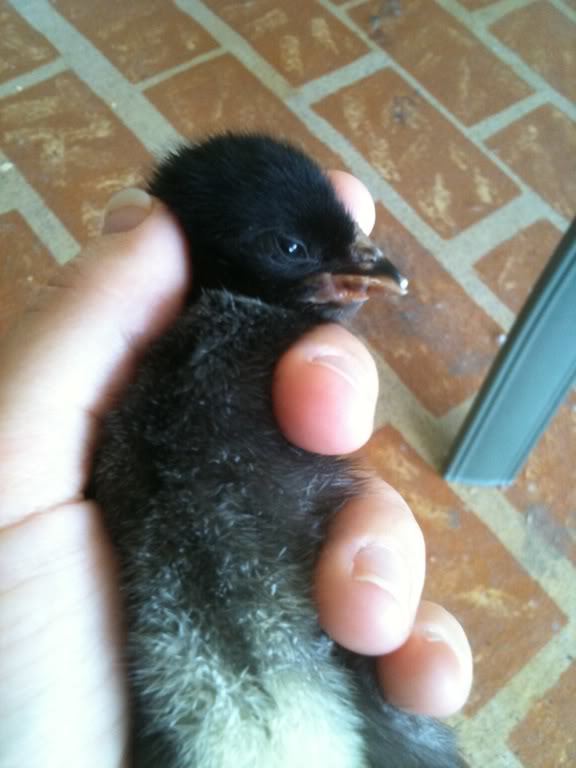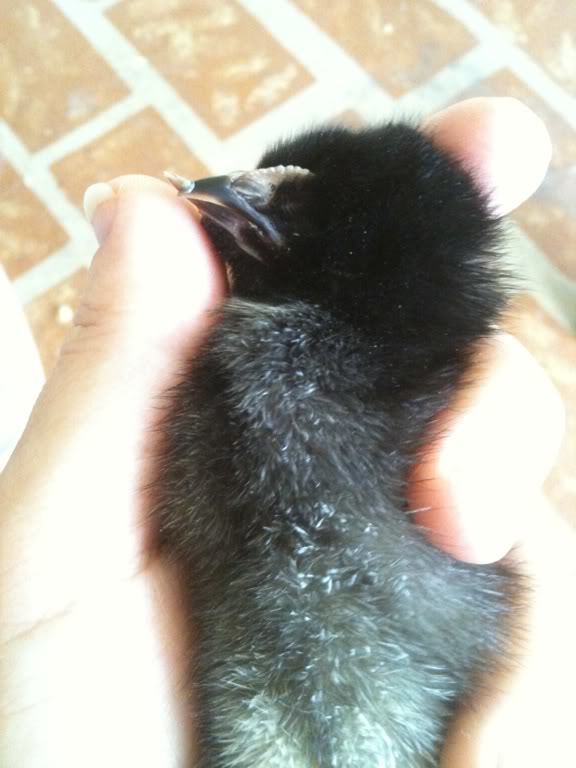 While Sally grew up normally, recognizing that she was, in fact, a chicken who liked to do chicken things, Bird has none of these notions. Bird likes to consider herself people. She doesn't like being outside, doesn't like other chickens, and is pretty convinced she needs to live in the house with the other people. She follows me around and if I am going inside, she ninjas her way in with more deftness than my cats.
Having both Bird and her direct hatchmate has given me an interesting look at what Bird would have been, and is a way to see just how far behind she is. Her deformity, in the beginning, only made it hard for her to eat, but now it is very close to impossible. I tube feed her these days, and I want to be able to teach others how easy it is to do this.
Bird is shockingly smart as well. For a chicken with a slightly-smooshed-in-the-egg skull, she is insanely bright. This is a picture of her after she snuck onto the porch with the singular intention of jumping into the food bag and cutting out the middle man. I found her like this, gleefully flinging food around in the bag and pecking haphazardly into its depths.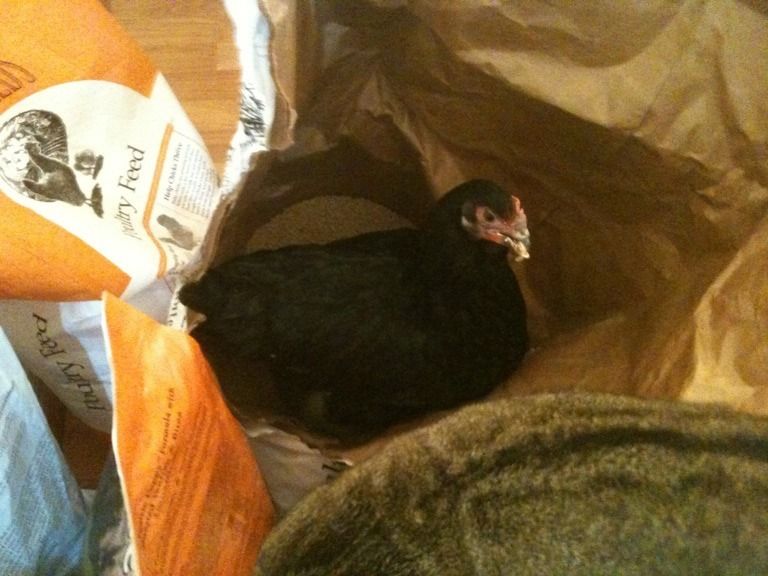 Her personality and antics have made her by far my favorite chicken, and I love her very much. She is unique, talkative, smart, hilarious, and so worth all the work I put into taking care of her- and honestly it is not that much.
So if you are on the fence about whether or not to cull your chicken with a deformity, we would be more than happy to help you out here.
Edited by Nimby Chickens - 2/11/12 at 4:41pm