The brood of thirteen is four weeks old.  They are Sex-Links of various mixes and were raised by a Blue Cochin Broody.  They currently nest overnight in a small cage/coop about 30 inches by 30 inches but "free range" in a fenced acre during the day.
Our current plan is to house them in a 4x8 chicken tractor type coop with nest boxes built in.  They will still range during the day.
We are not sure about the age when they are ready to make a move like this.  Also not sure about The Mama and when she might go back to her original flock.
BTW, I feel privileged to have played my part in this broody chicken group and encourage you to put some fertile eggs under a broody hen if and when you get the opportunity.  It is an amazing experience.  I read a bunch of threads here about how to break a broody and I am always cheering for the hen to get her way.
Also, we are near the Gulf Coast and have pretty mild weather.  Last night it was 27 or so and that was probably the coldest day of this "winter".
This is a baby picture of the brood.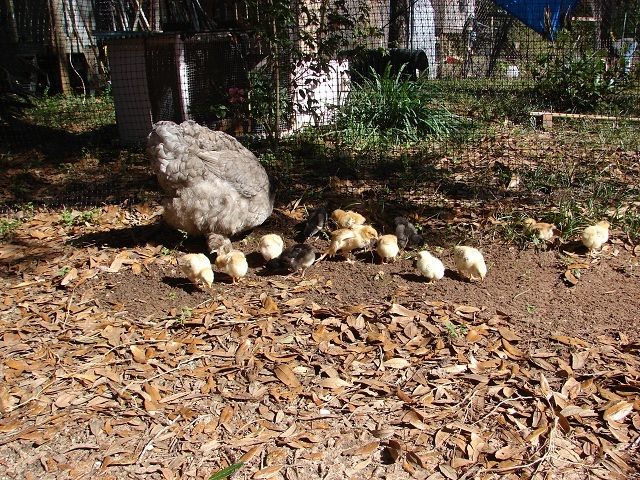 Edited by BroodCoop - 2/17/12 at 6:34am