Hello, hello! I recently bought a couple of chicks, one EE and one mystery chick. She is white with a few large black dots on her and a smattering of black/gray on the back of her neck. Age is about 3-4 weeks.
I am wondering if anyone would care to take a gander at her and tell me what you think she could possibly be? My best guess is a California White (wishful thinking), but I also wondered about a white Cornish or a Delaware. She does not have feathered feet, so Brahma is out.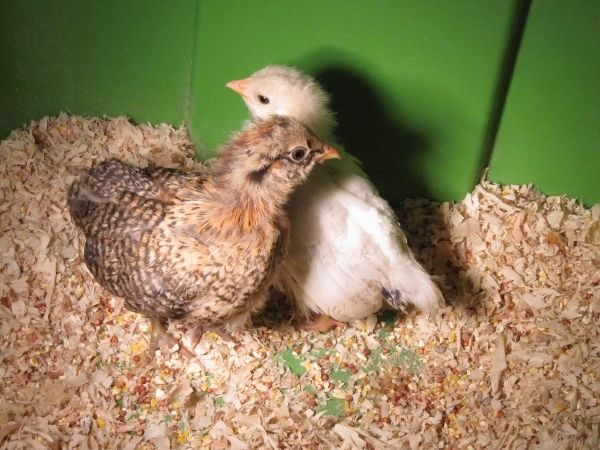 Here she is, the white one in the back. This picture is the truest to her coloring that I could get.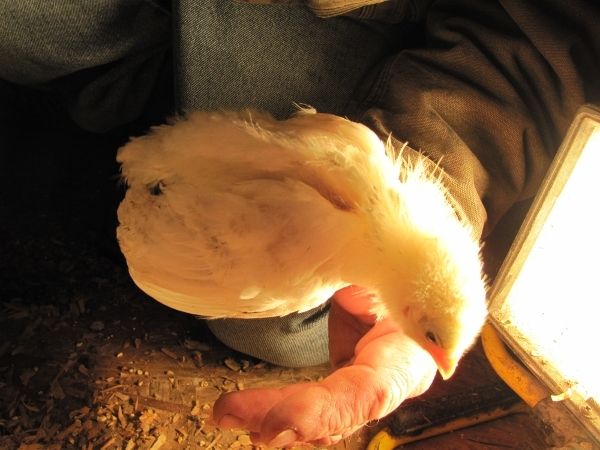 One of the black dots is visible there near her tail.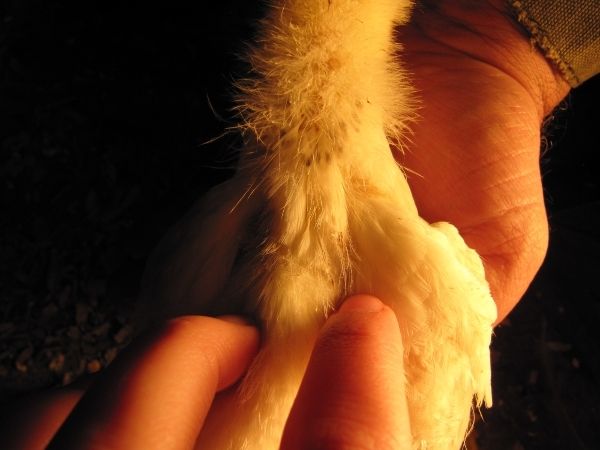 Here's a view of the speckling on her neck. There also seems to be a little of that going on on parts of her wings (see second image)
Okay, I want to hear your thoughts!
Edited by RedIII - 3/26/12 at 12:42pm
Game warden of the crazy preserve. Inmates include: EE's, RIR, BSL, BO, SLW, Welsummer, Exchequer Leghorn, blue/black Wyandottes, BR's, Ameraucana's, and Icelandics <3 Plus an adopted brown turkey who is broody and must be part cobra, part goose :P
My member page: http://www.backyardchickens.com/a/red-crazy-in-the-head-p
Game warden of the crazy preserve. Inmates include: EE's, RIR, BSL, BO, SLW, Welsummer, Exchequer Leghorn, blue/black Wyandottes, BR's, Ameraucana's, and Icelandics <3 Plus an adopted brown turkey who is broody and must be part cobra, part goose :P
My member page: http://www.backyardchickens.com/a/red-crazy-in-the-head-p