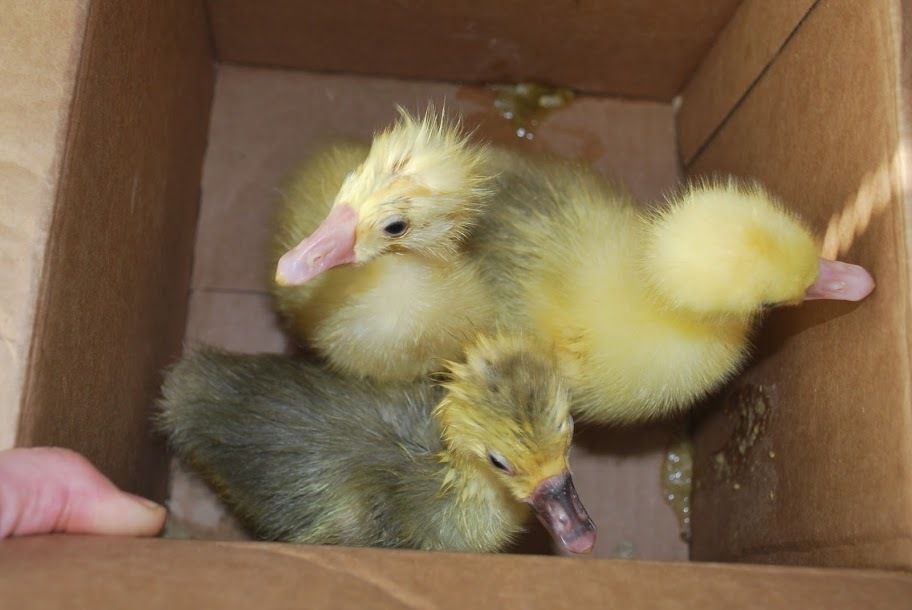 We got three goslings from the feed store a couple weeks ago and (of course) they could give us almost no information about their breed. I know this store orders from Ideal Poultry, so that limits it a bit. Any suggestions would be SO appreciated. 
Gosling #1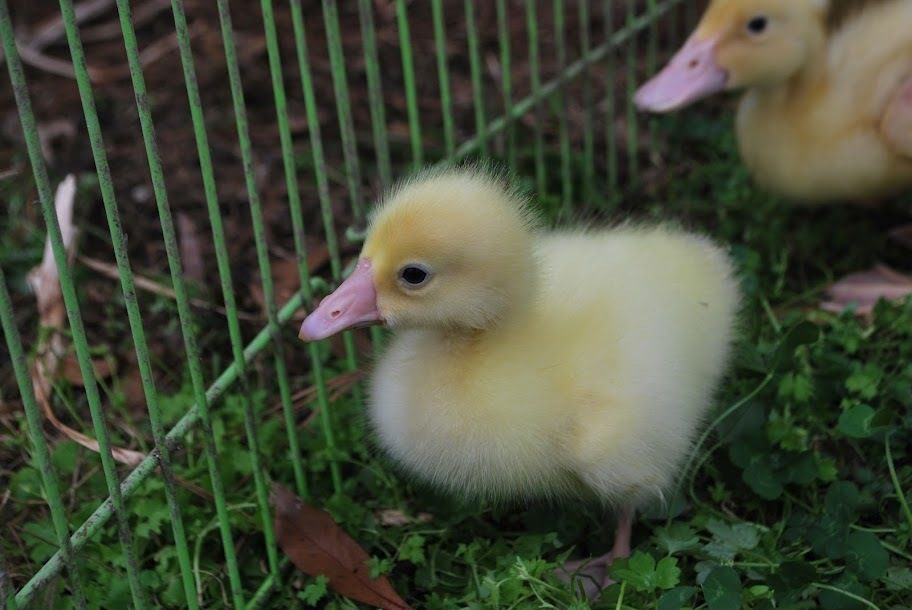 Since she is all yellow and has a sort of dip at the top of her beak, we are almost certain this one is a white chinese.
Gosling #2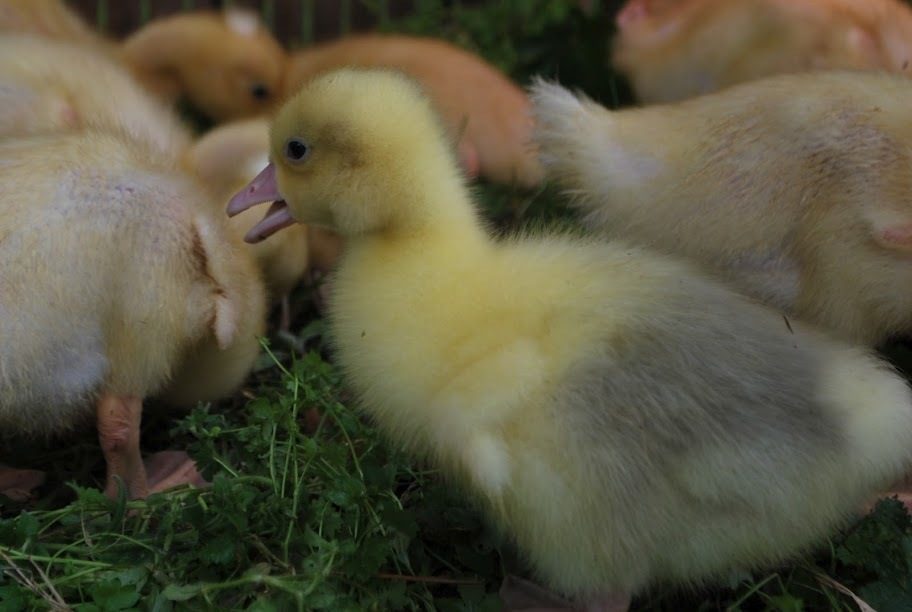 Her beak and feet are pink. Has a very light saddle. 
Gosling #3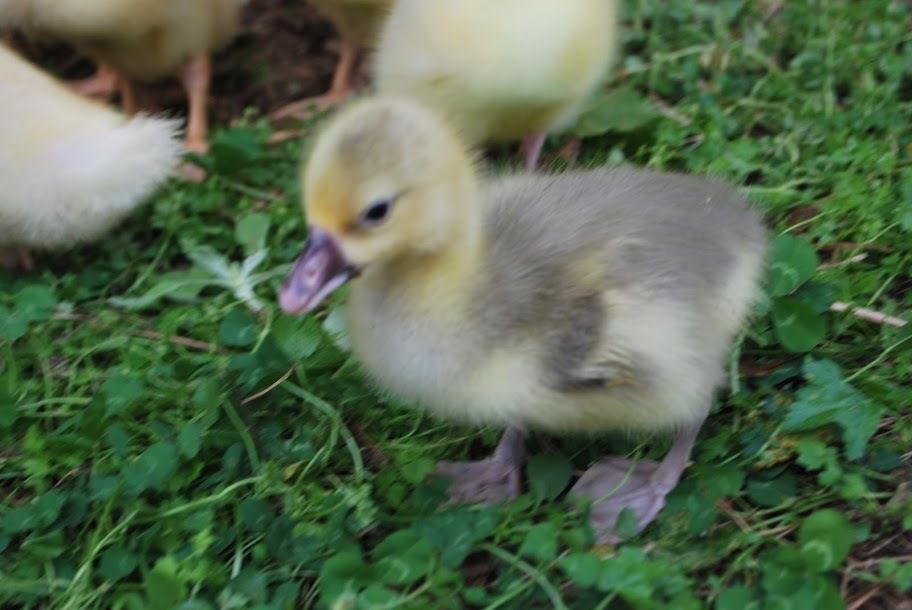 Beak is dark, but not solid brown. Feet are purple. Is much darker than #2. 
Here is a pic of all three from above handing out with our young pekins so you can see the difference in color: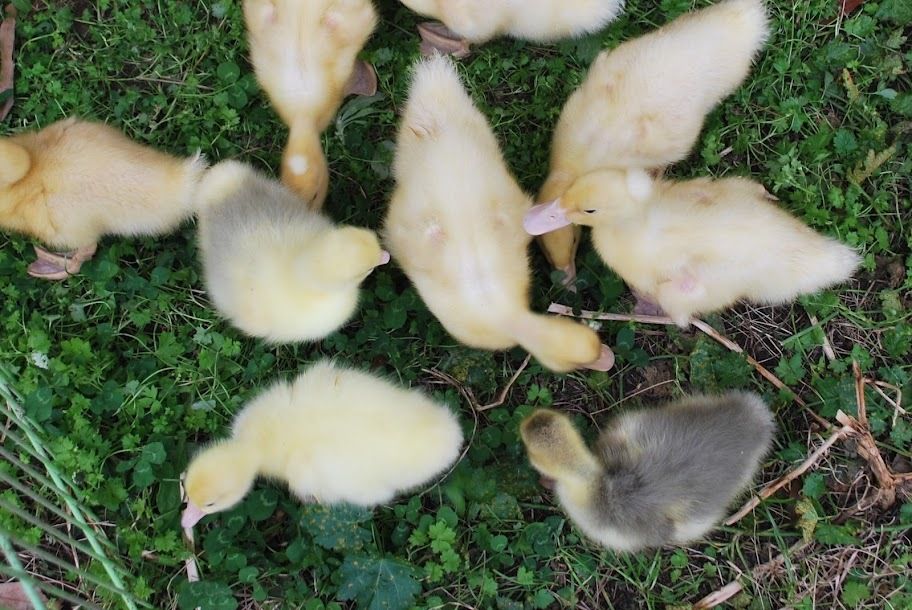 I have to say I LOVE these little gals (no idea on sex yet, just hopeful for girls). I've had ducks for years, but these goslings are SO much smarter and sweeter. They come when I call then and follow me around the yard.  #1 loves to crawl up in my lap and sleep. So sweet. 
Thanks again for any breed suggestions!