Quote:
Originally Posted by
Enchanted Sunrise Farms

First baby is out and dry.  Thank you to whomever posted the idea of putting a mirror in with a single chick.  She is spending most of her time right in front of it.  My husband has named her Ariel.  Here she is.  Sorry the picture is not so great.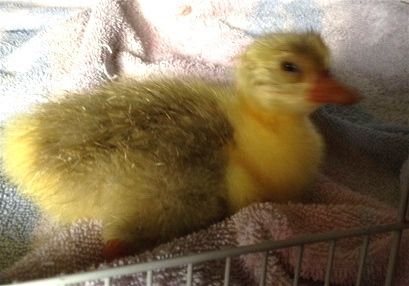 Second chick is now out and drying in the incubator.  Interesting, this one has a dark beak, and is very dark overall.  The woman i bought the eggs from does have grey and blue geese, so wondering if i got lucky.  :)  Here she is: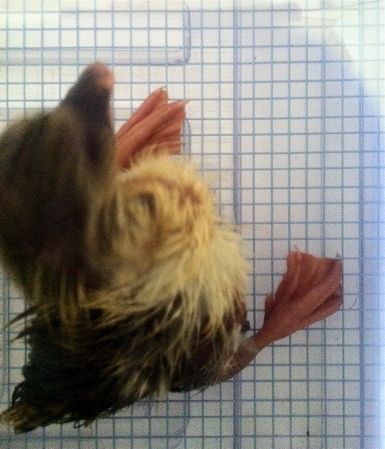 Three out of the four eggs left have pipped.  My husband picked a piece of shell off one and i can see the chick moving inside.  Hoping that doesn't dry things out too much inside that egg.  Other two eggs are moving and i can see them breaking more of their shell.  i'll post more pics when we have more babies.  

Adorable Congrats..
 
Living in the Beautiful Mountains of Western N.C.. with 16 chickens= EE's, Game, Cochin bantams,Light Brahma,  13Muscovy ducks, 1Embden Gander,1 Toulouse goose, 3 mini Dachshunds, 1 mixed breed, pond goldfish,  and a wonderful Husband who makes it all possible..♥

 
Living in the Beautiful Mountains of Western N.C.. with 16 chickens= EE's, Game, Cochin bantams,Light Brahma,  13Muscovy ducks, 1Embden Gander,1 Toulouse goose, 3 mini Dachshunds, 1 mixed breed, pond goldfish,  and a wonderful Husband who makes it all possible..♥