I started off making a coop/tractor out of stuff I already had, and got it to where I need welded wire and roofing material to finish it, so it's on hold until I can afford that stuff. (I made a page showing the progress). I don't even have chickens yet, but have already been thinking I'll want more than what the tractor would hold, so I'm already upgrading.
I have an 8'x8' shed, that isn't used for much anyway, so I've started converting it.
Here's a couple pics of the shed from before I started;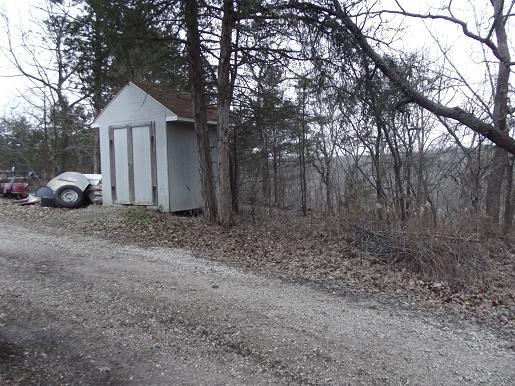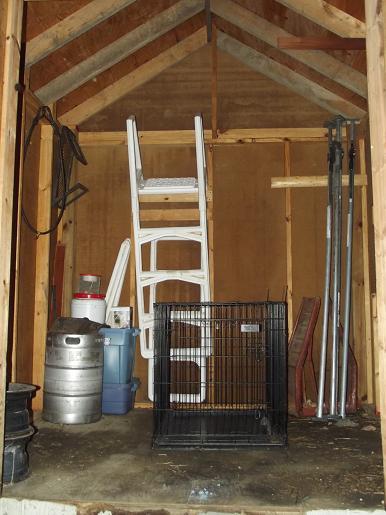 The floor was oil stained, so I covered it with some used paneling that a friend gave me. After that, I started making the nesting boxes;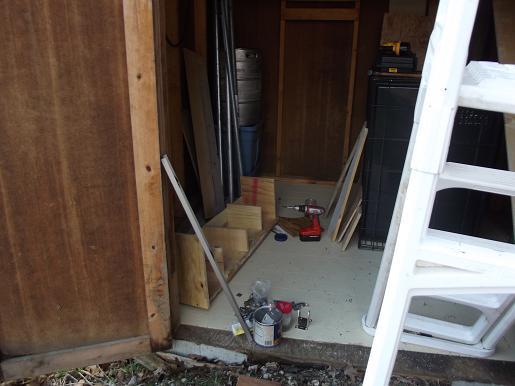 Next I mounted the boxes on the wall;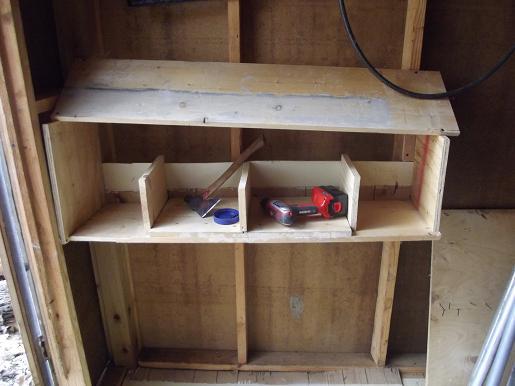 Then I added a support and a perch;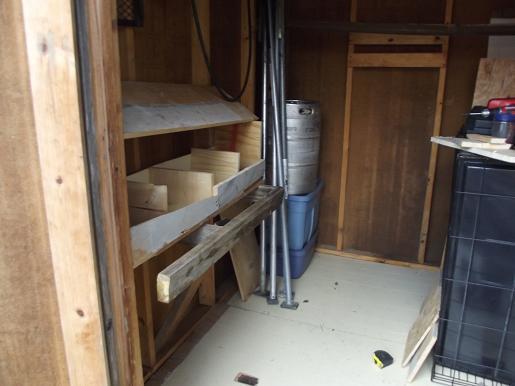 Then I went outside, mounted some steps (they came off the back of my house, where my SIL put a ramp in for me), and cut a hole for the chicken door;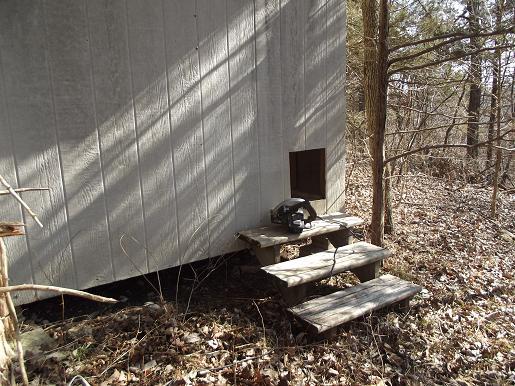 I cut a hole , so I could add a window for light directly on the roost in the mornings, and started building the window. Morning sun hits this side of the shed. I had a piece of plastic/plexiglass, and built a wood frame for it;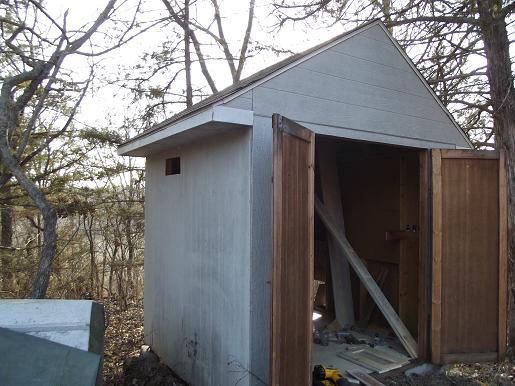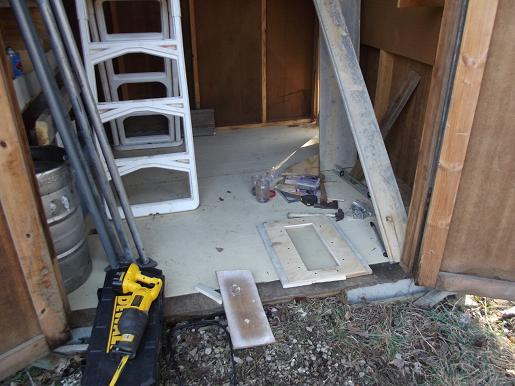 Mounted the new window, between nesting boxes and the roost;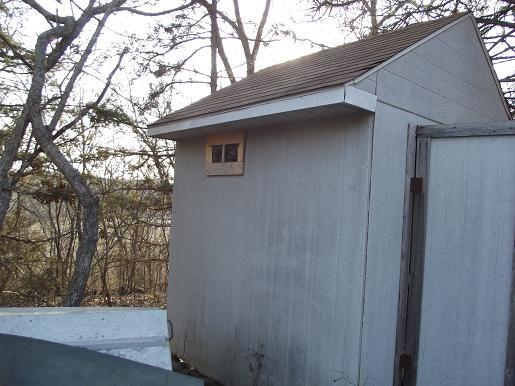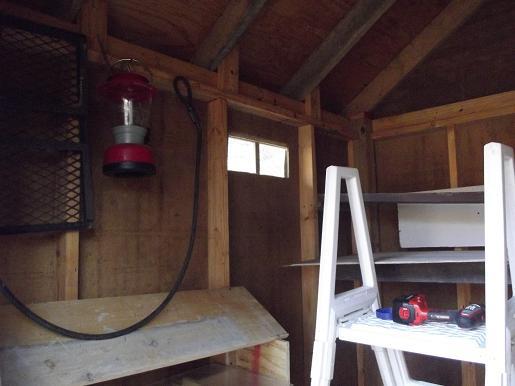 Here's the outside of the door. No lifting mechanism in place yet, but the door itself is done;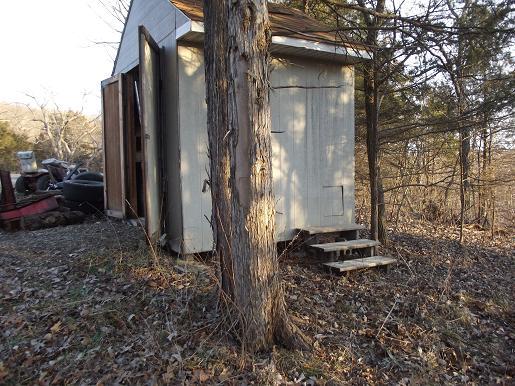 I still plan to make an egg-gathering door behind the nests, and need to figure what I'm going to do about adding ventilation. Any thoughts/comments on what I'm doing are welcome, as I'm still very new to all of this.