Hi guys....
Its time for another blue egg auction.
Fasten your seatbelts!!
Auction is for 9-12 eggs....  depending on how well the gilrs cooperate.
Closing Wed Feb 22 at 1pm  EST  I will ship Wed afternoon.
Shipping cost is included in auction price.
Paypal immediatly after auction  to peafowl@comcast.net
GO!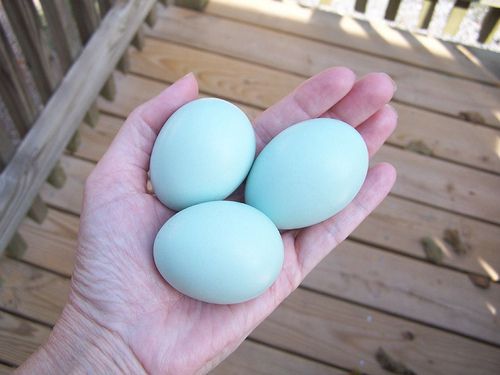 Kat      Peafowl, Wheaten Ameraucana, Blue Marans, Sumatra, Coronation Sussex, Exchequer Leghorn, White Phoenix, Mottled d'Uccle, Sebastopol Geese, and Minature Silky Fainting Goats

Kat      Peafowl, Wheaten Ameraucana, Blue Marans, Sumatra, Coronation Sussex, Exchequer Leghorn, White Phoenix, Mottled d'Uccle, Sebastopol Geese, and Minature Silky Fainting Goats