This Classified is Closed
For Sale:
12+ Australian Spotted Duck eggs (fertility proven)
Will Ship To: lower USA 48 states

This is a Buy it now sale: Just reply to it and PM me when you are sure you want them. I'll have more every week or two for quite awhile since I'm not hatching any for a few months. My female Aussie Spot ducks have started laying eggs already this Spring (a month earlier than previous years!) and are presently laying about 2-3/day. I've shipped out 14 already and have another dozen ready to go soon.... I'll send 12 (+ free extras) for $24 + $17 for USPS Priority shipping ($41 total) to anyone in the 48 lower United States. My Mama ducks hatched babies last Spring and some BYC members have had some hatch from their eggs too. The eggs I ship will be collected daily for almost a week, then I'll bubble wrap each egg and I should be able to ship out the same day or day after Paypal payment ($41) to lisalaird@ptd.net is rec'd.No echecks please.
Thanks- and I've got more adorable baby pics(Ok- grown up pics too) if you want to see....the original parents are Blueheads, so the babies are ending up all 3 colors. I've got 2 big ducks sitting on 1 nest with about 11 growing Aussie eggs under them. I'll hopefully have Aussie ducklings and maybe an adult drake or two available for local pickup in a week or two. I'll post pics then if I do...
Thanks
Lisa
Now- Available   (2012 ducklings are being hatched by BYC members who bought eggs this spring.
Week of April 9th- Sold
Week of April 16th- Sold
Week of May 7th- Sold

PS-These are small ducks...just a bit larger than Mandarin Ducks...
I hatched my original pair from eggs I got from Asher (here on BYC) about 4 years ago.- I have many pics- if you want to see more, please ask. Thanks!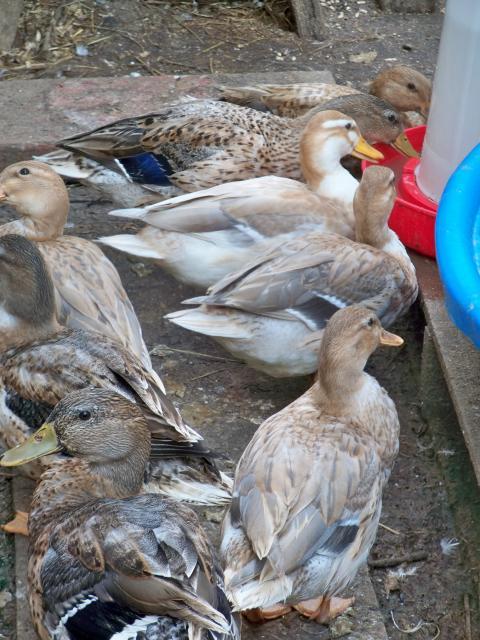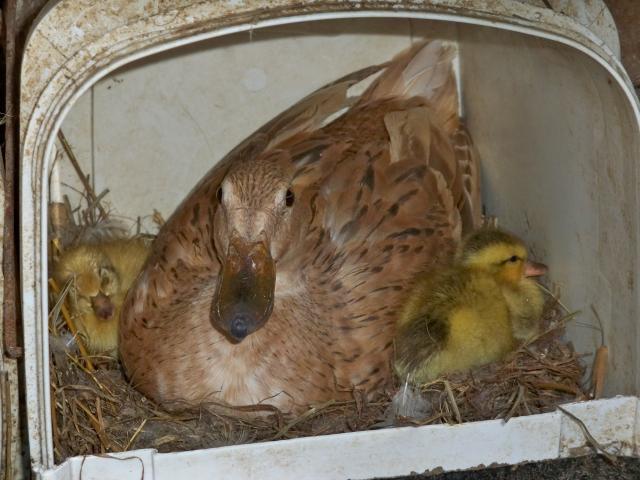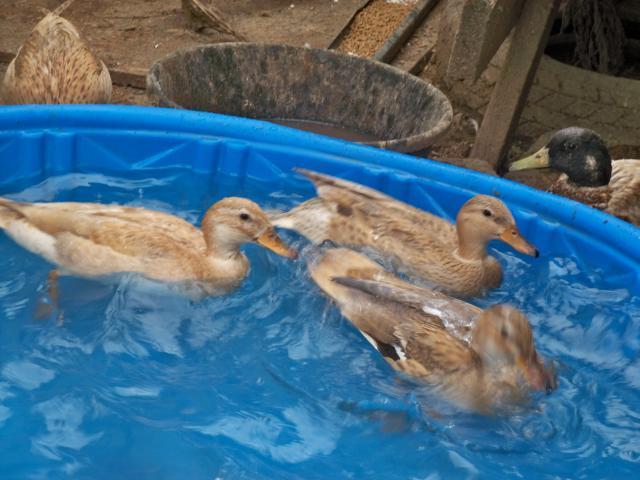 Edited by chickenlisa - 4/20/12 at 5:37pm
lucky lady who has 1 very patient hubby, 5 kids ages 15-28, 1 dog (+ a new puppy!!!!) 5 cats,  6 Mandarins, 4 Khaki Campbell ducks,  4 Sebastopol Geese (& 6 of their babies so far- all 6 sold), and about 30 chickens  (mostly BCM, with a few others...and new chicks  )
lucky lady who has 1 very patient hubby, 5 kids ages 15-28, 1 dog (+ a new puppy!!!!) 5 cats,  6 Mandarins, 4 Khaki Campbell ducks,  4 Sebastopol Geese (& 6 of their babies so far- all 6 sold), and about 30 chickens  (mostly BCM, with a few others...and new chicks  )