About 1/2 way done (I Hope!) with our Red Barn Tractor.  Few Pics of the process so far!!!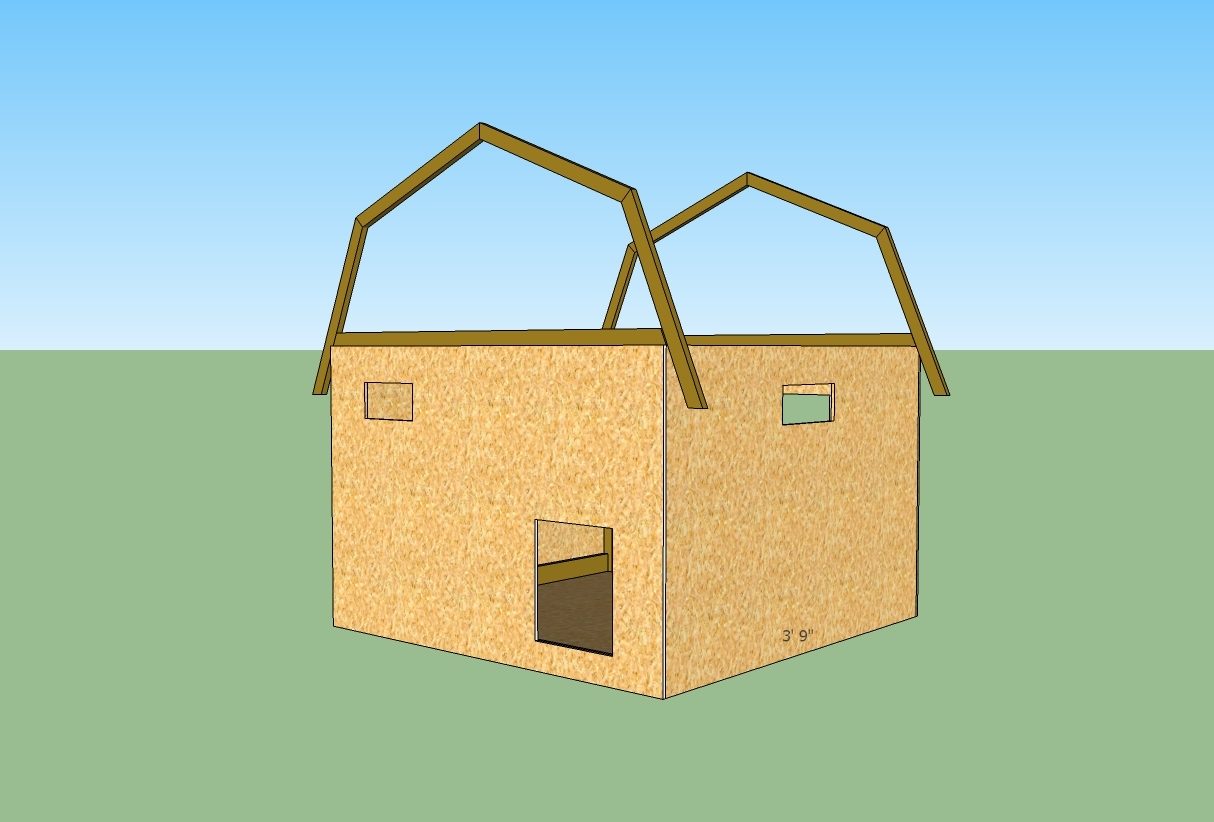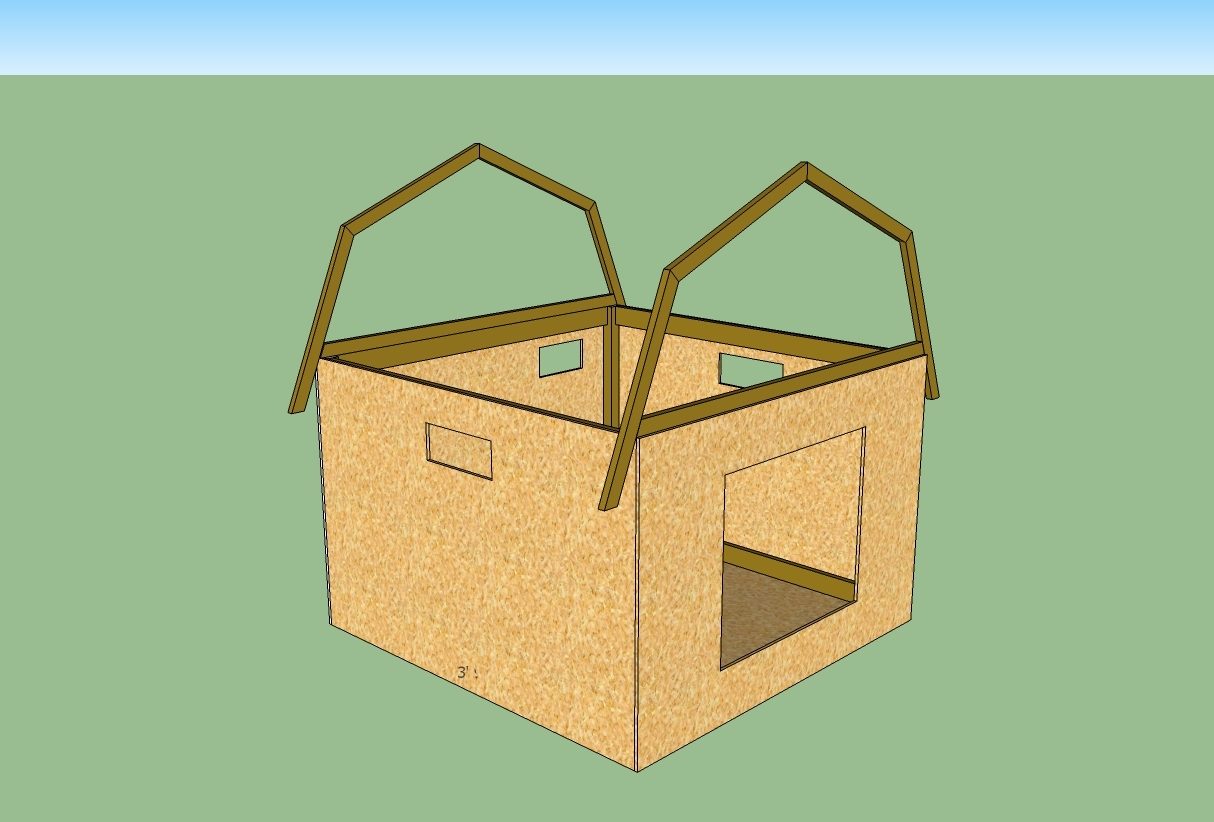 One side panel complete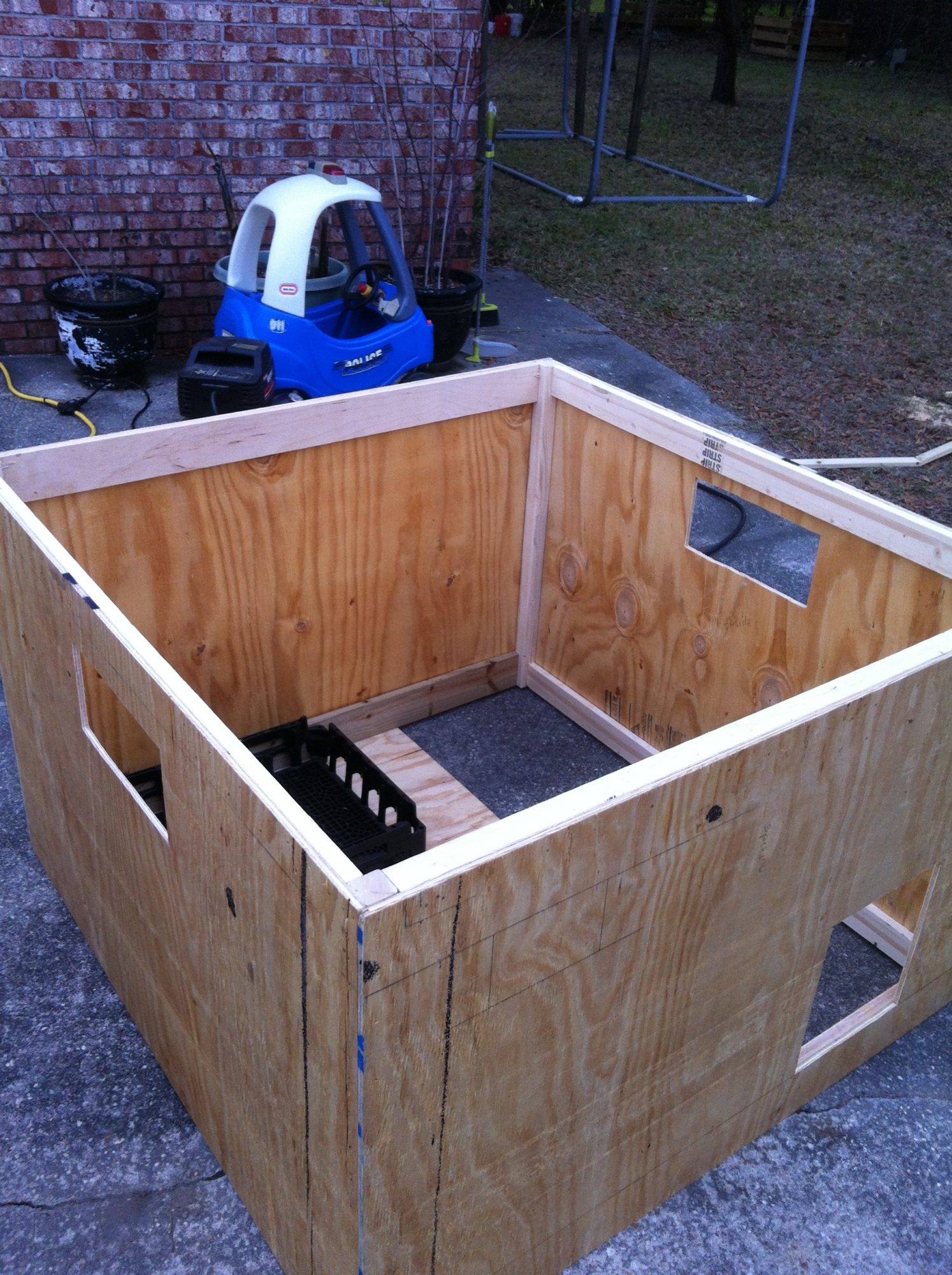 Sides Assembled, Back door not cut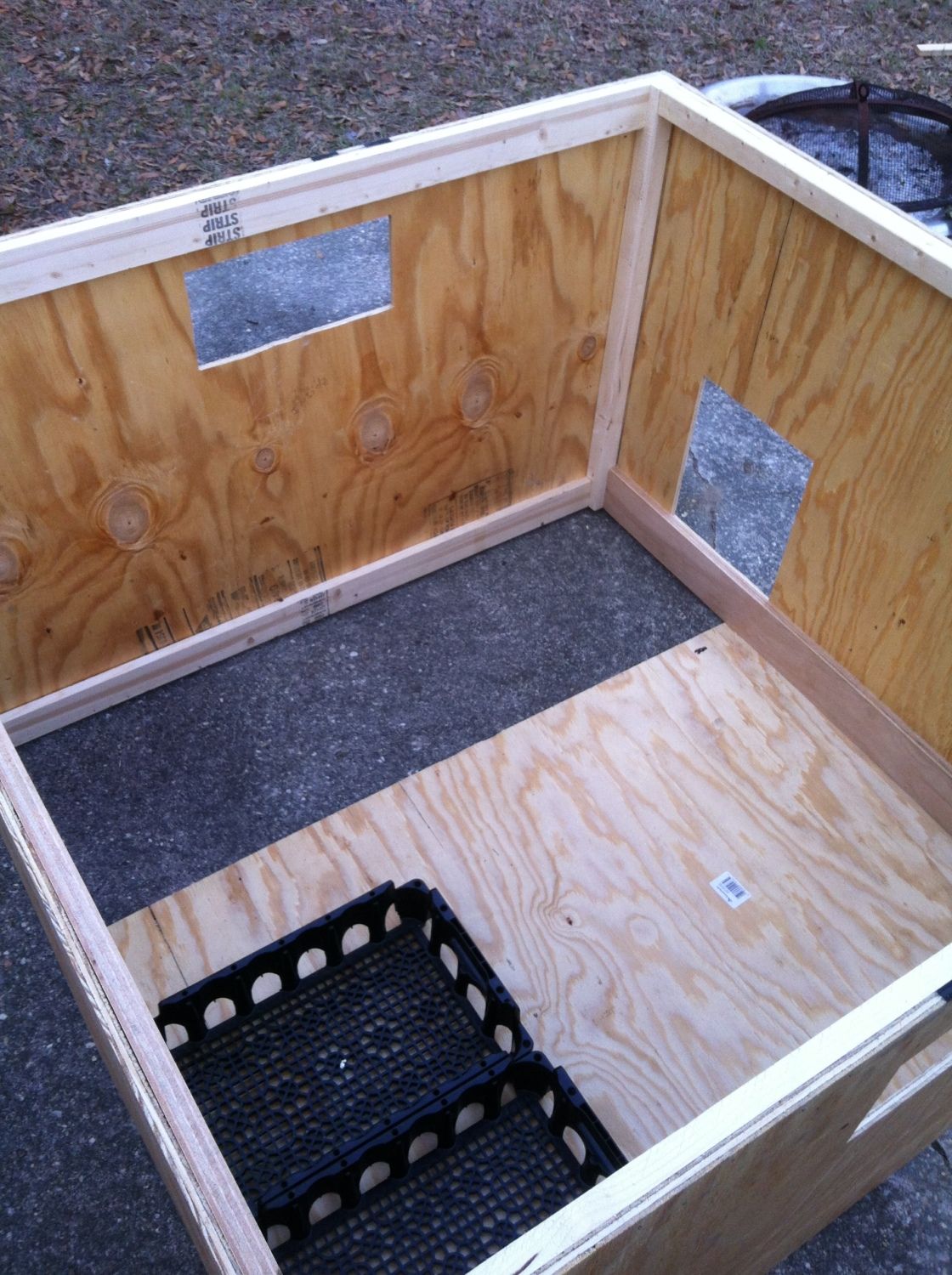 From the Top! 
So, Decision Point.  Was planning on putting roosting pole over the open space, and covering the opening with wire mesh for Chickens to walk on.  Was going to cover the plywood with linoleum.  WWYD?  Hoping to finish opening in back and get roof supports on tonight.