My 5 yr old Lt Brahma hen, Miranda, is dying of full system failure, and is in the hospital cage over Zane. It's a beautiful day, more like May than February. We had been checking on Miranda periodically and Zane had been crowing his heart out today, a sign that he feels fine. I was making plans to get him out in the sunshine when the main flock was put back from free ranging with Isaac.
I went out to check Miranda, found her face really dark, said hi to her, then looked down, saw Zane had kicked lots of hay into his feed bowl, opened his cage, started scooping hay out of the bowl, said, "Zane, you made a mess here, buddy", then realized he was laying over at the back of the cage, his comb very dark and I knew he was dead. I called my husband since I can't reach into the back of the cage very well, he pulled Zane out. There was no fluid coming from his mouth, he was warm, rigor hadn't even begun to set in, obviously he had just passed away within the last few minutes. Zane was 4 years 3 months old, and has been crippled from the age of about 20 weeks, but he was the most cheerful fellow you could imagine, loved life, had his girlfriend, Gypsy, who loved to visit him often and he loved me. He was the love of my life. I knew we would be burying Miranda soon, but didn't expect to lose Zane today.
Zane, before the fall that crippled him with permanent tendon damage:
Young Zane, son of my first BR rooster Hawkeye & Lexie, one of my first BR hens: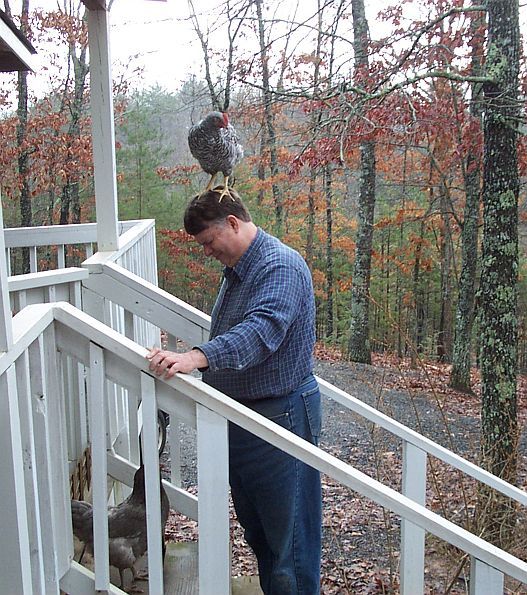 Zane flirting with the big girls: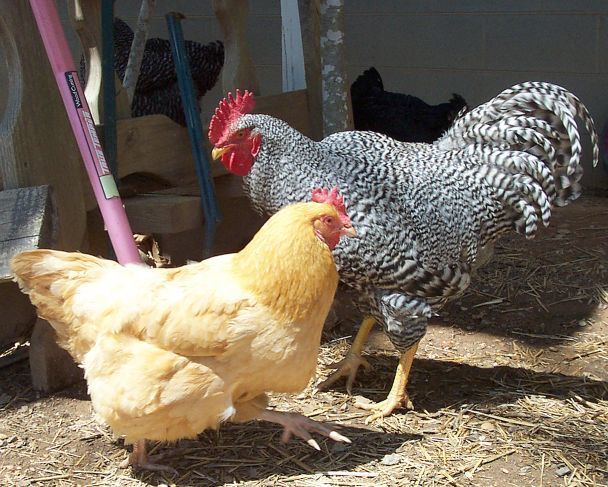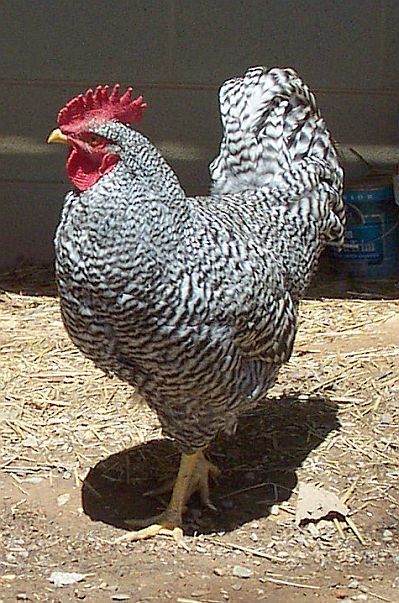 Later, after he was handicapped, being Uncle Zane to broody mamas' chicks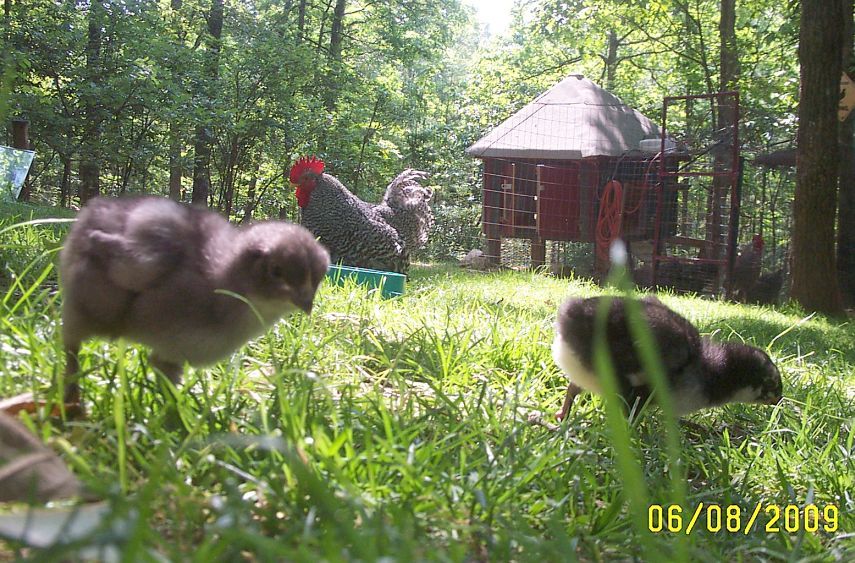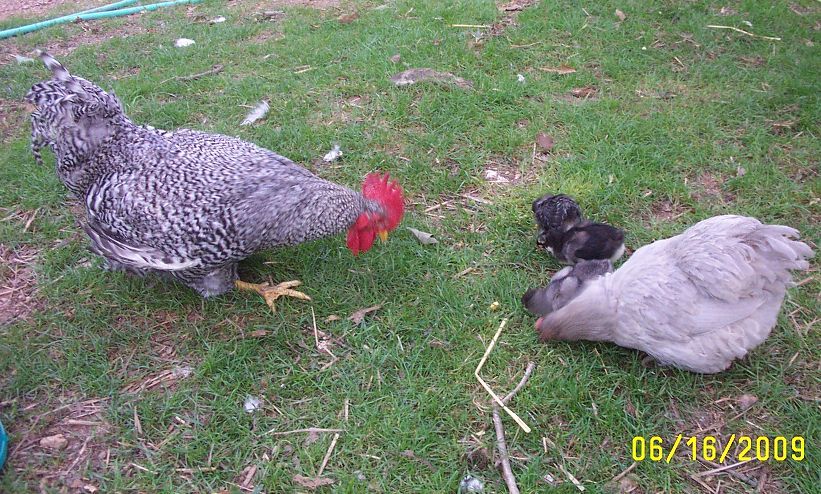 It's a black day here. We can't believe our sweet Zane is gone. The voice, so like his daddy Hawkeye's, won't be crowing anymore.