They just came this morning, and none seem to like their picture taken.  Here's what I got.
Is this 3 black cochins, a white silkie, buff silkie, and the other is a silkie, but what color?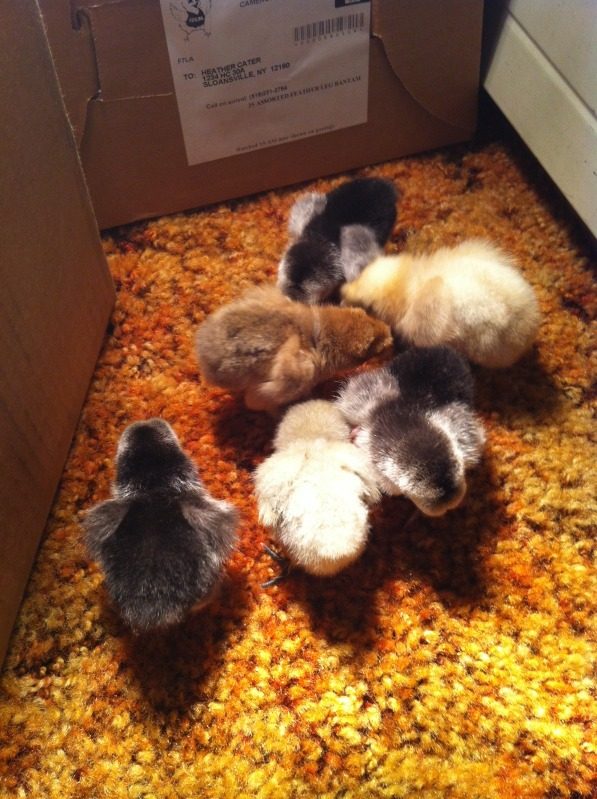 These are the 2 I think are the buff and white from the above picture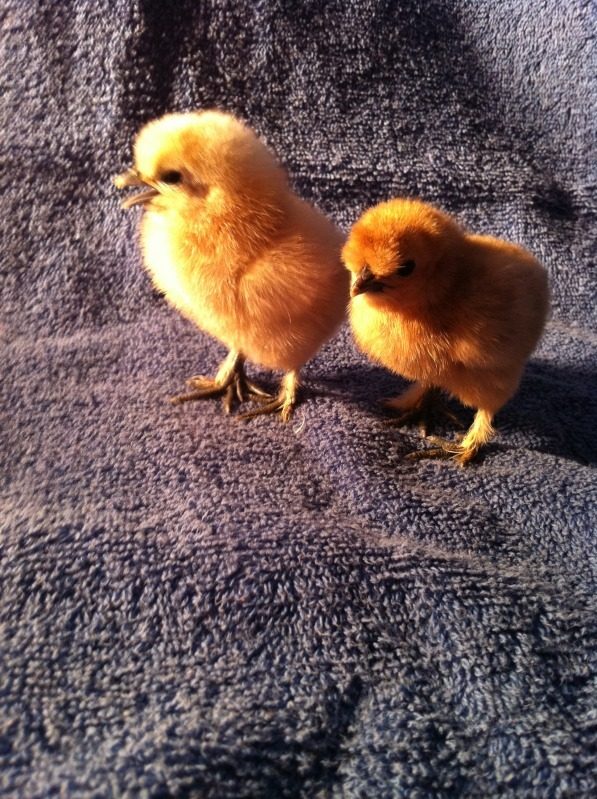 Please don't tell me this is 14 partridge silkies...  Could they be anything else with dark legs and 5 toes??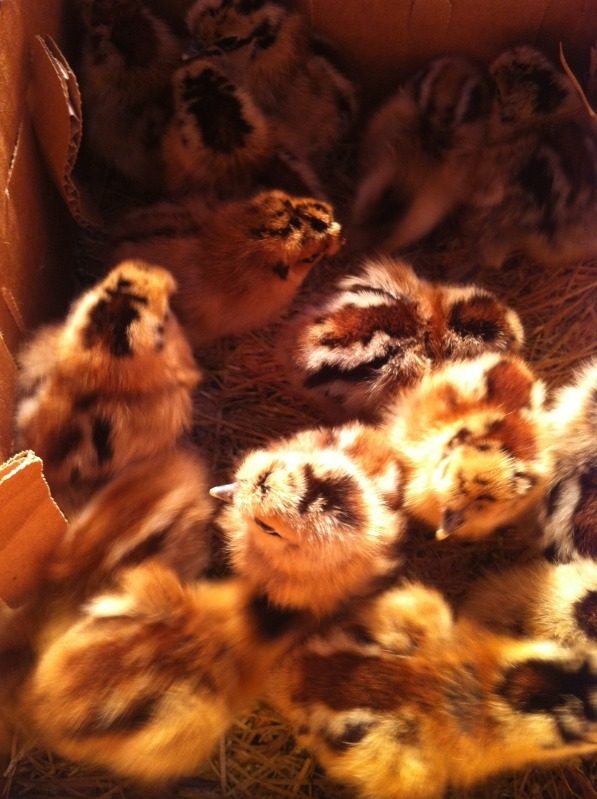 Another of the alleged partridge silkies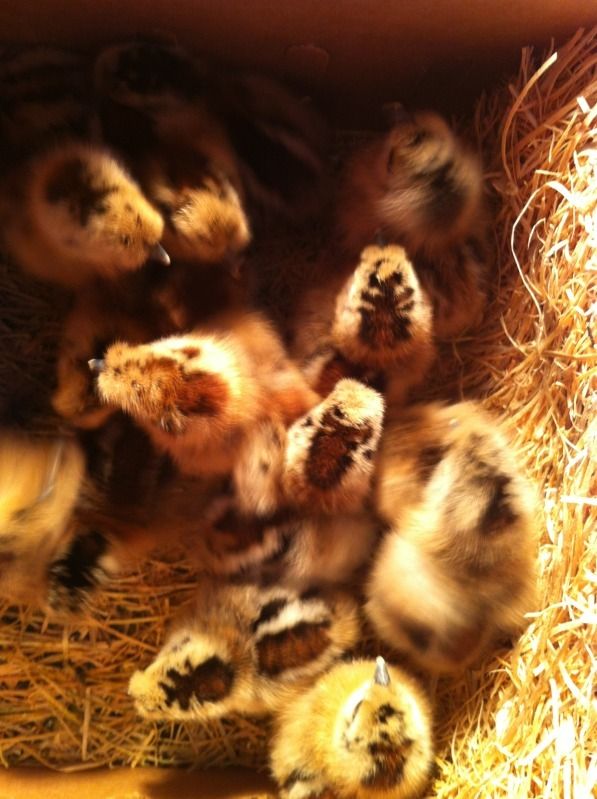 And these 6 I really just don't know.  :)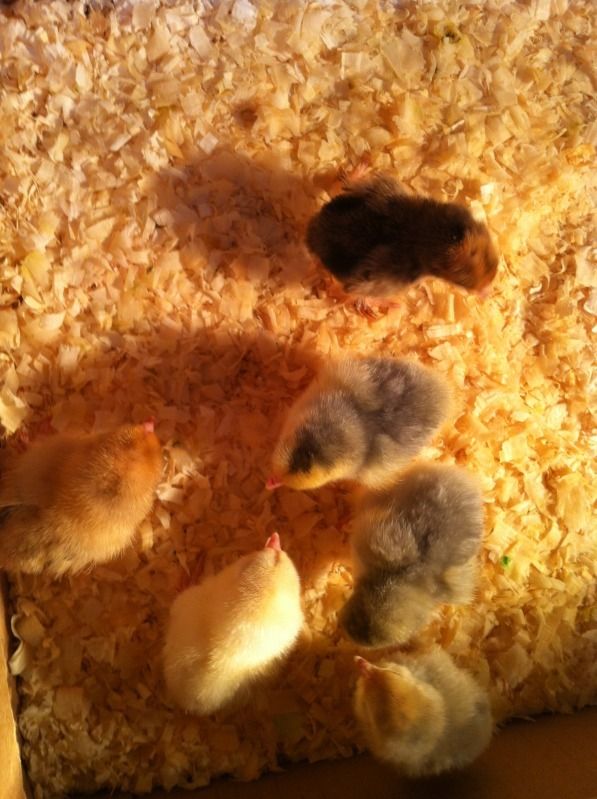 Edited by Mom2Munchkins - 2/24/12 at 7:29am
Heather
Mom to Hannah (7) Abby (6)  Robert (2) and Matthew (6 mos)  Wife to Rob
Heather
Mom to Hannah (7) Abby (6)  Robert (2) and Matthew (6 mos)  Wife to Rob