My wife and I have 4 Plymouth Barred Rock hens, aged 13 weeks.  They live out in our coop/run about 75 feet from our house.  We go out several times a day to interact with them, besides just the let out/put up times.  They have become quite accustomed to my wife being out with them while they free range in the back yard.  They have been slowly but surely getting more and more adventurous and ranging farther and farther from their coop.
Today when I came home for lunch, we went out the patio door into the back yard and there were three piles of what was obviously chicken poop near the patio door.  We laughed, and I told Mrs. Hodawg "well, it probably won't be long that you'll look out the patio door and one of them will be pecking at the door and wanting to come in."  It was a humorous joke, and we figured that it may happen sometime in the future.  Boy were we wrong.
Two hours later, Mrs. Hodawg calls me on my cell phone at work and says "You'll never guess who's at the back door...."
"Tootsie and Gladys are pecking at the patio door wanting to come in or for me to come out.!"
I laughed like crazy that it didn't take very long.  A few minutes later, all 4 birds were at the door!  Anyway, here are some pix of the girls at the door.......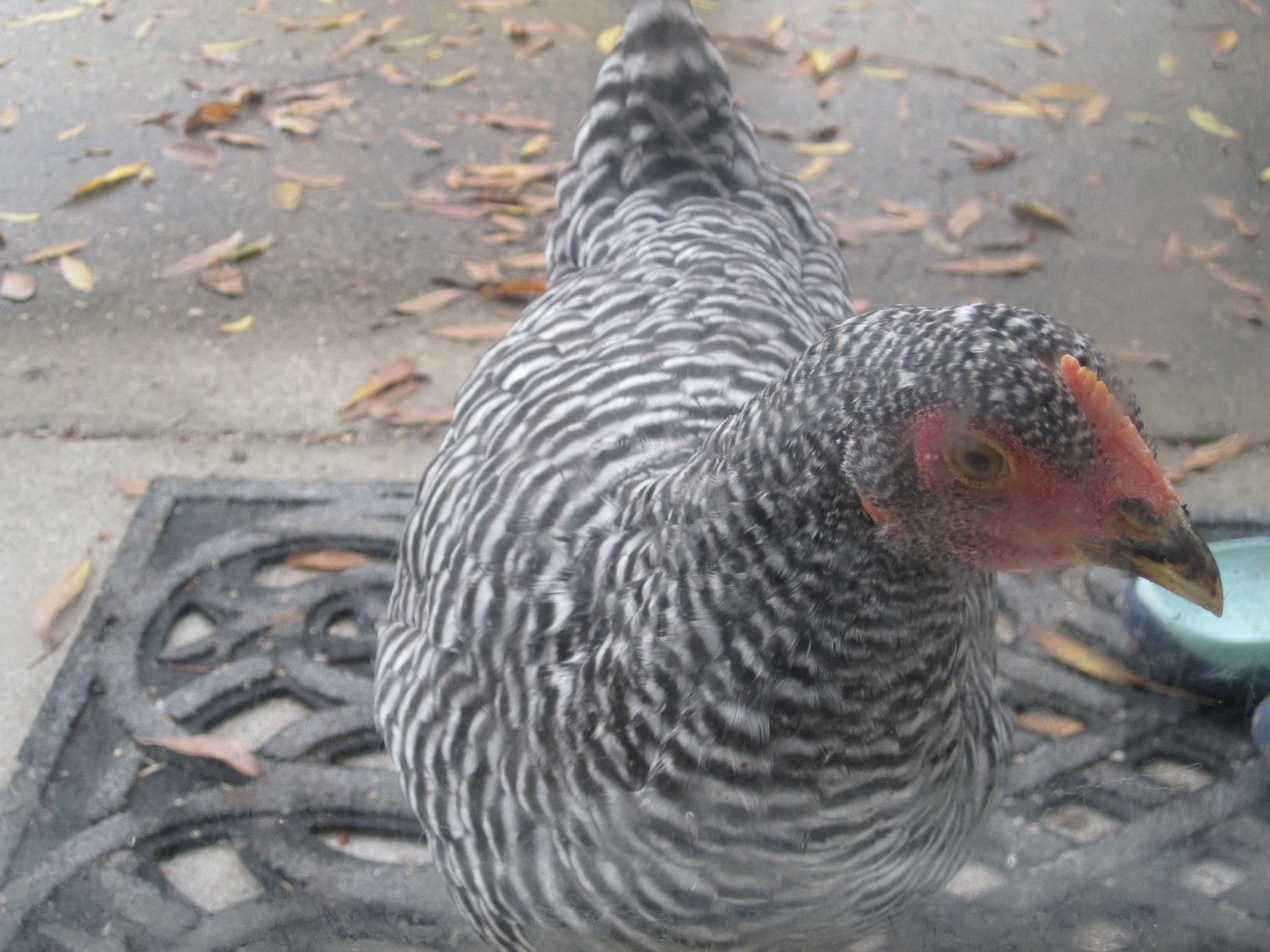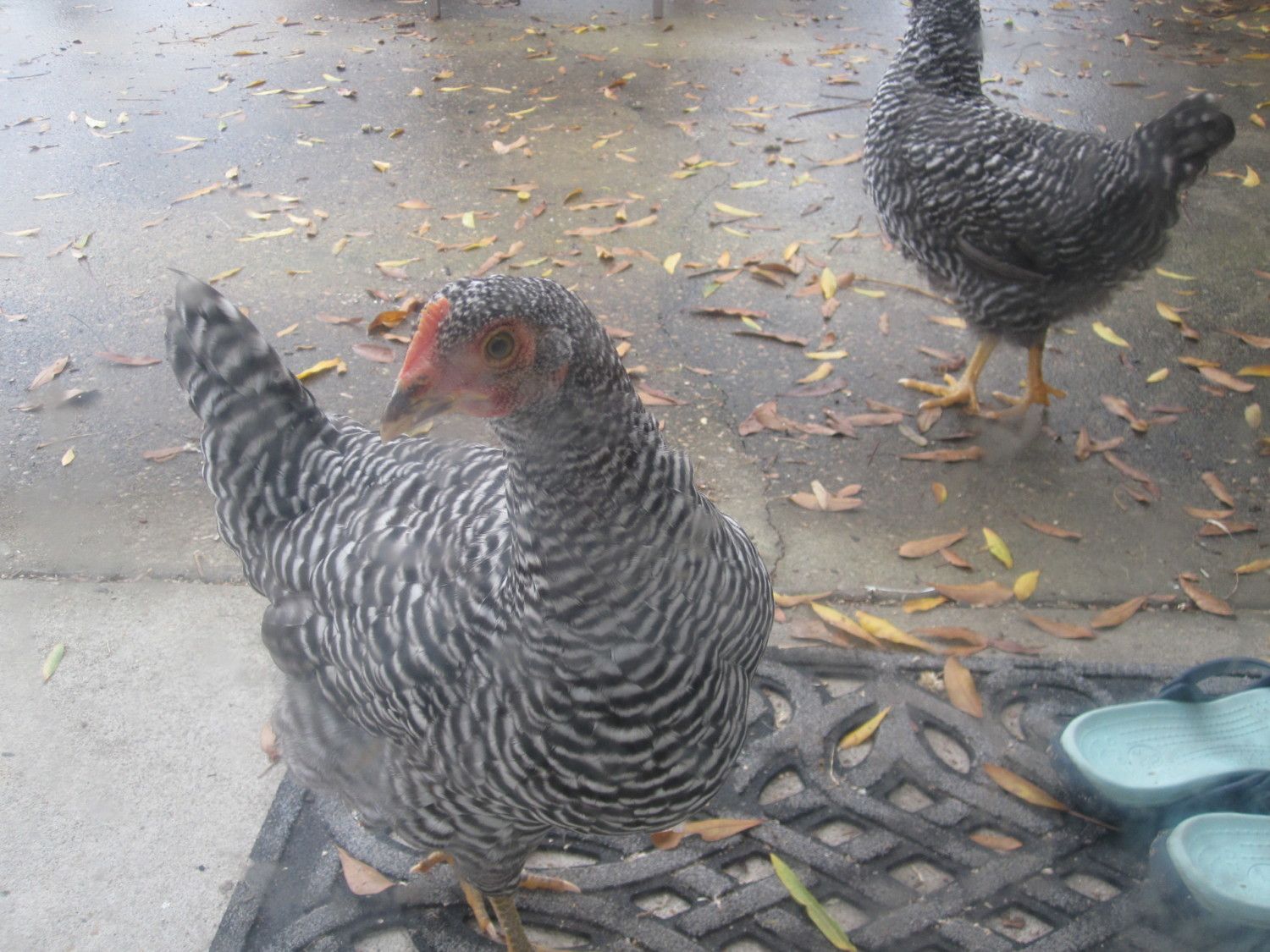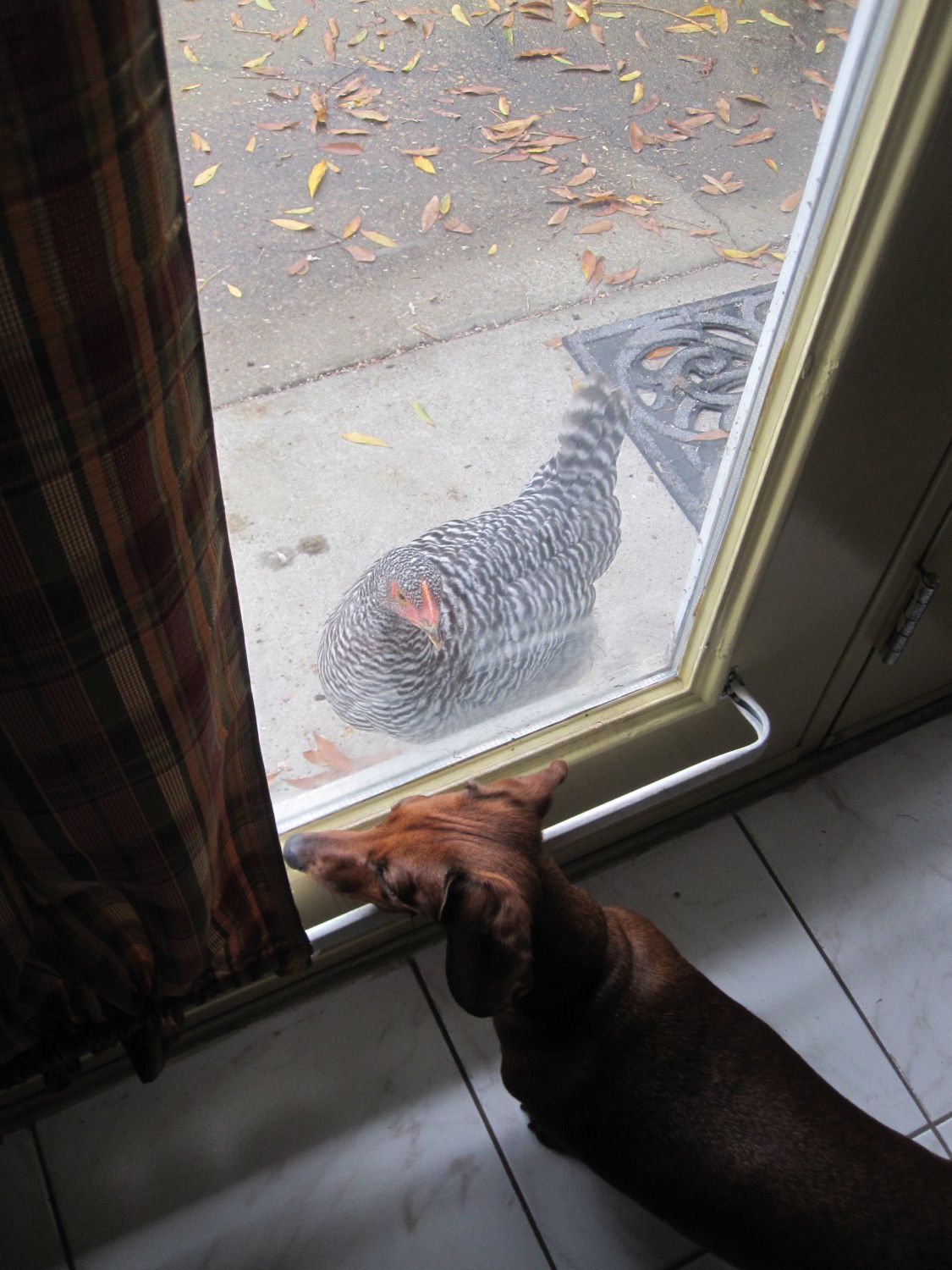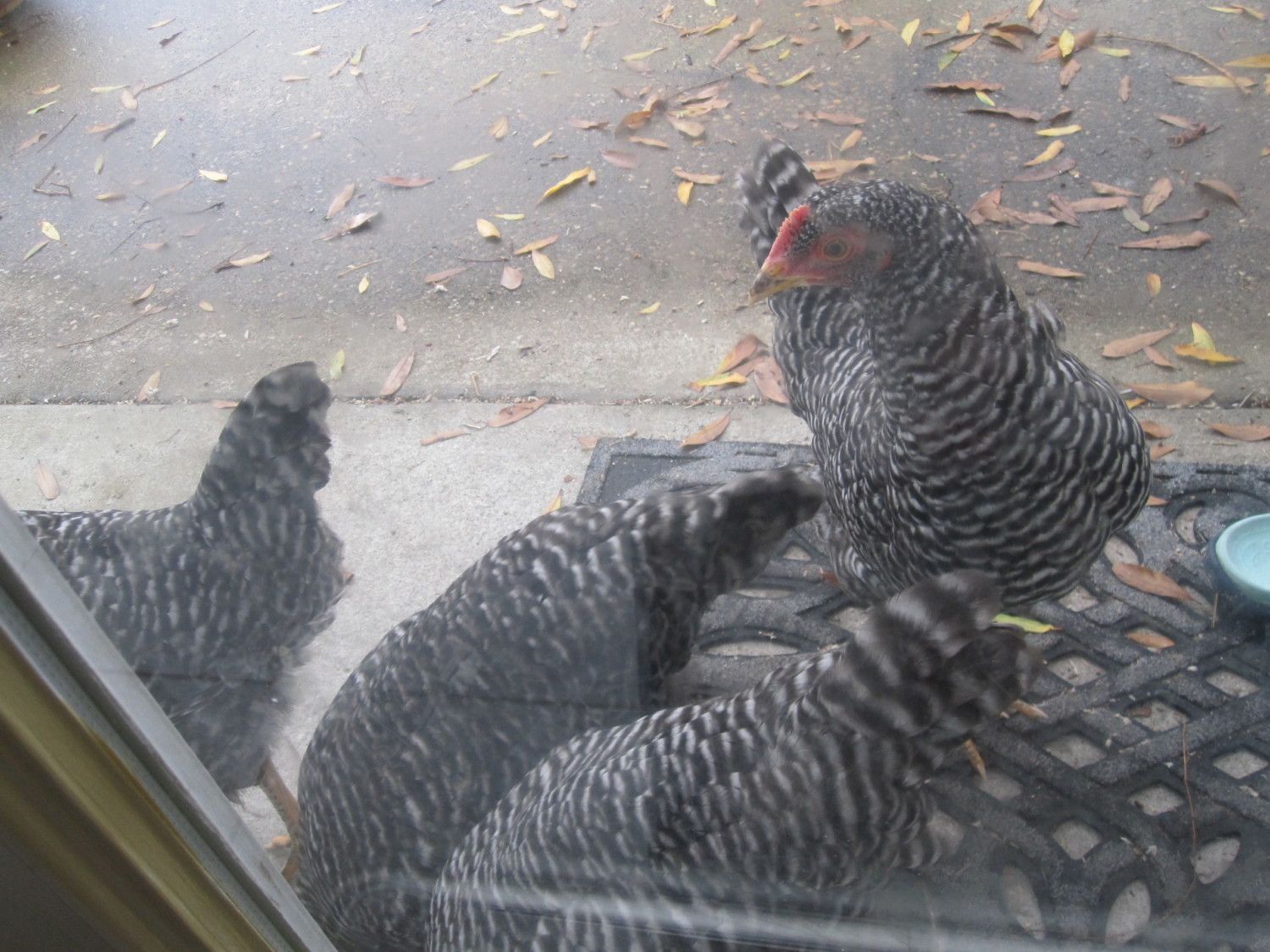 Beers y'all,
Ken
"The right to keep and bear Chickens shall not be infringed."....Some guy named Jefferson,....or maybe Hodawg
DON'T PECK ON ME!  Hodawg
"The right to keep and bear Chickens shall not be infringed."....Some guy named Jefferson,....or maybe Hodawg
DON'T PECK ON ME!  Hodawg