This is Snowy Snowdrop and she likes to leans forwards. She was doing it in this pic: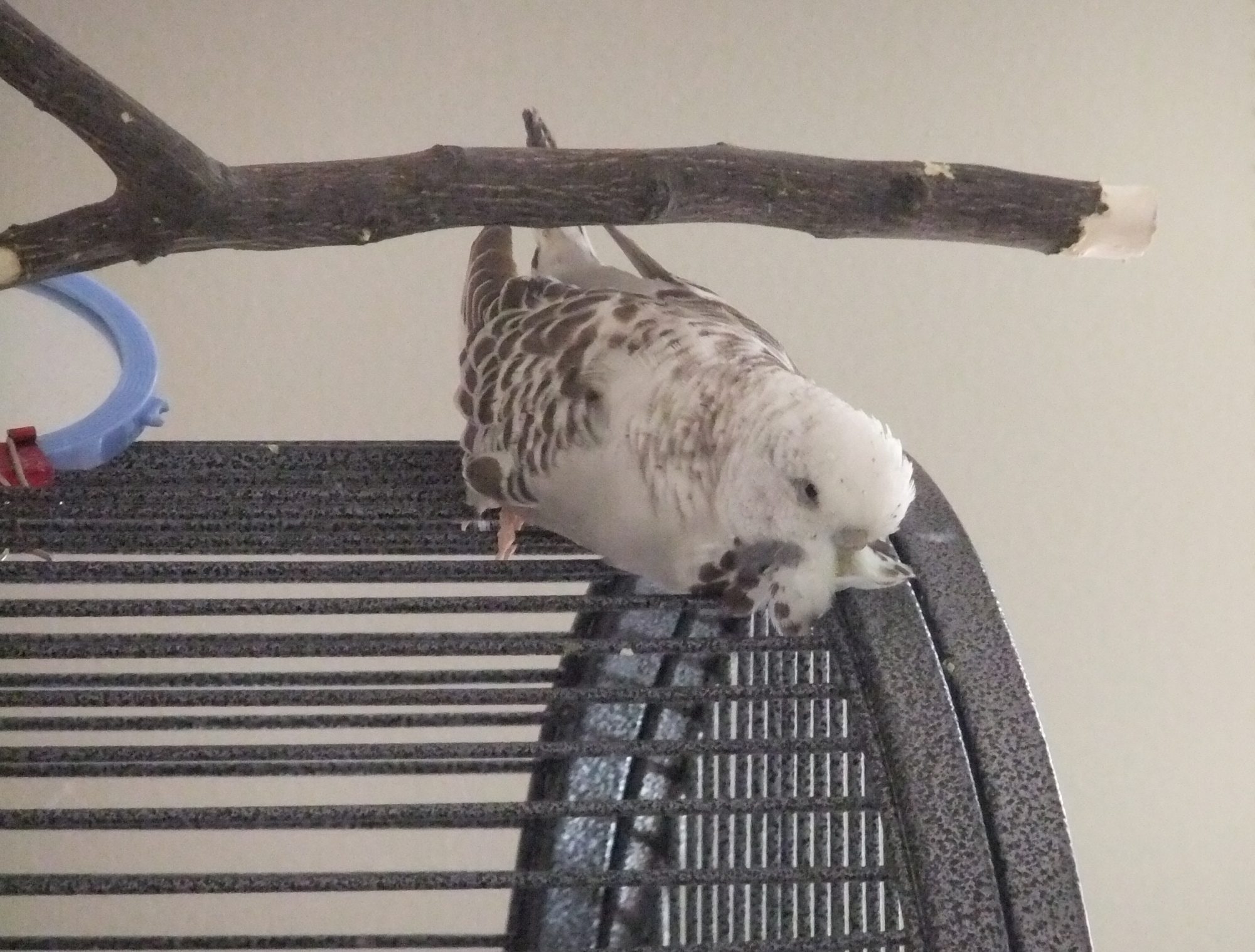 Is this normal ?  or what does it mean ?
The thing is though; has her for 5ish years she has always done this far as I can remember, on her swing or perches and on top of the cage.
I do worry about her... she is more clumsy than the other budgies I have had, and she has on several occasions, flown into a window. When this happens shes looks a little dazed, but with no obvious visible injuries to her.
Other than that I believe she is normal behavior, I spoil her with fruit and veg, millet sprays clipped to the cage and moved around often, a mirror (but my tiel hogs that mostly) different toys like the swing (she hogs that!) bells, ropes etc. She has a real branch there too. She gets regular baths and is free to go in and out the cage all day, so I try not to let them get bored. Also she shares the cage with fellow budgie Coconut and 'tiel DeeDee: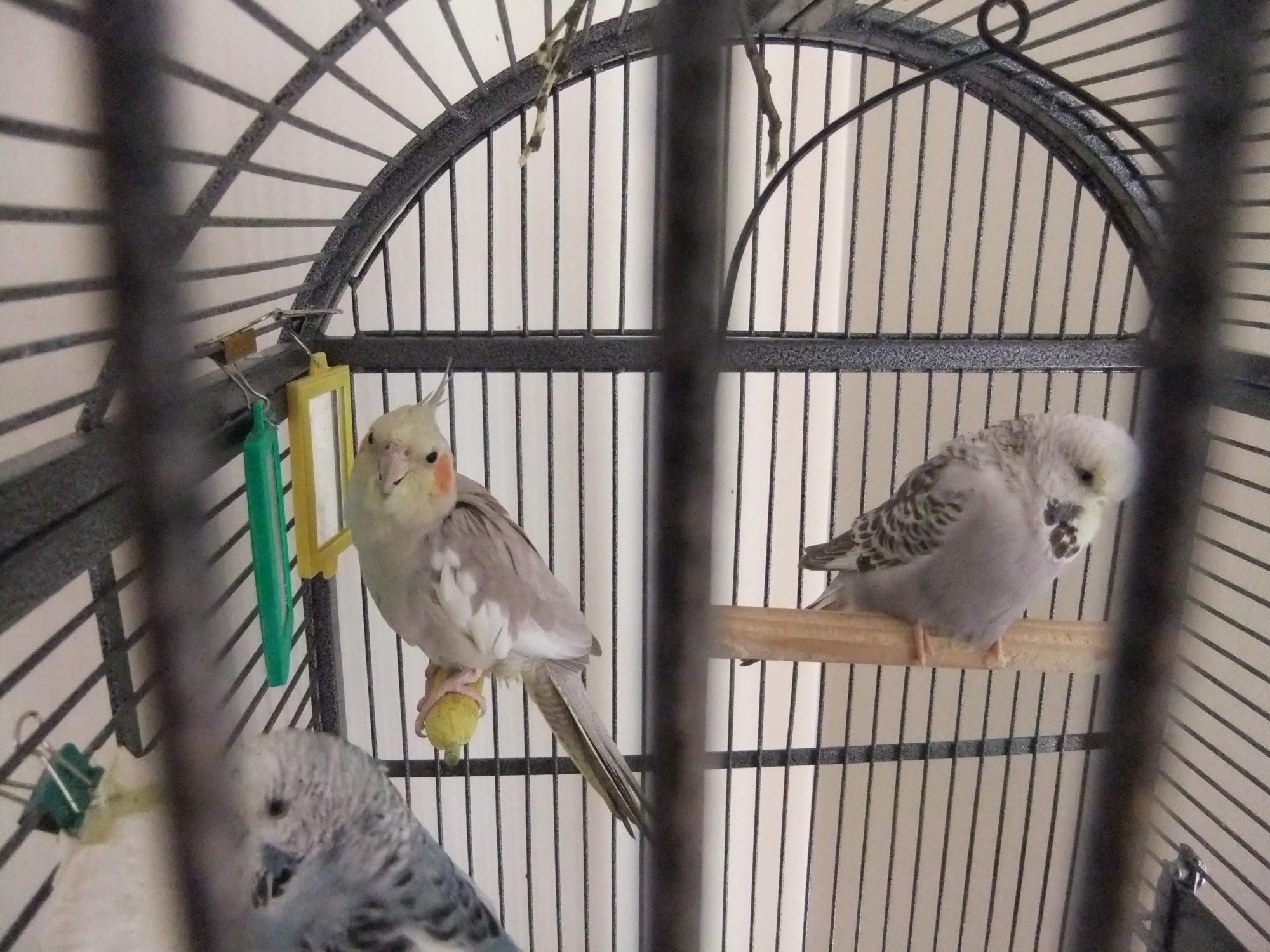 Edited 'coz I forgot to spell check!
Edited by Englishjodes - 2/26/12 at 10:40pm
I have:
1 cockatiel
2 budgerigars
1 hen
1 duck
& Lots of Love
Miss You Tubsy Bub aka 'little one' <3
I have:
1 cockatiel
2 budgerigars
1 hen
1 duck
& Lots of Love
Miss You Tubsy Bub aka 'little one' <3