Hey all! Monday one of my chicks that hatched 3 days early got attacked by the other hens, he had a big wound on his head. I took him in and got the brooder and all set up. I've been taking care of him and he's been doing great! I think he will be fine his wound just needs to heal. He loves people, always wants your full attention. I had planned on getting chicks this week from our local southern states, it just so happens that the chick I rescued named, Bubba, is the same age as the chicks at the feed store! So I went down there today and bought, a dark brahma pullet named Paisley, a light brahma named Rapunzel(my sister's), a buff brahma named Paige, a silver laced wyandotte named Rosalina(my brother's), a black sex link named Ebony, and a red sexlink named Skeeter. These chicks and Bubba are all together and getting along great.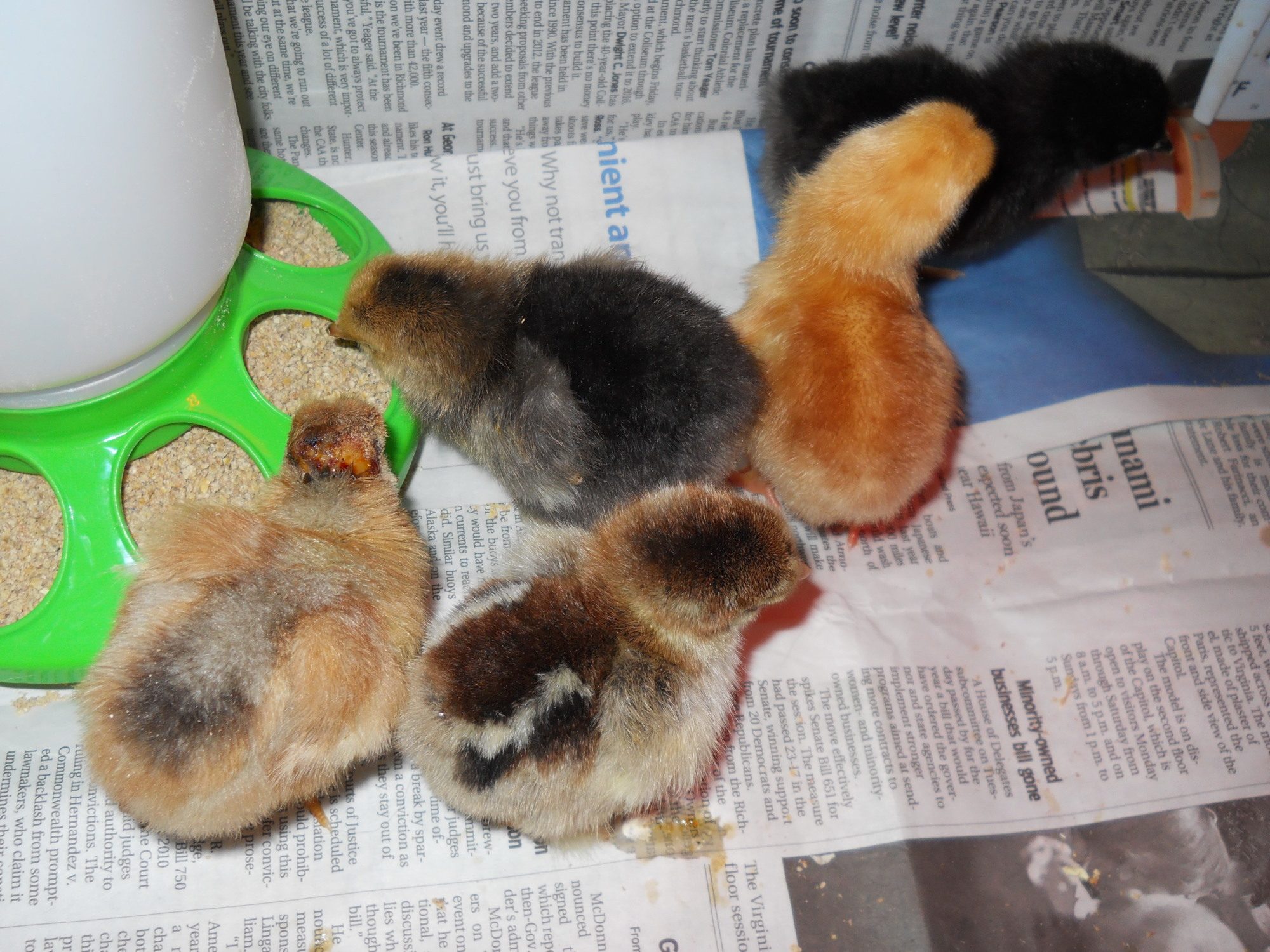 Notice the chick with the wound on his head, that's my rescued Blue laced red wyandotte, Bubba.
The rest are, Paige, Paisley, Skeeter, and Ebony.
-Erin