I couldn't resist the call of the TSC bantam bin. Not sure what I got here, but they are all adorable. Any ideas what these guys are? I don't know my breeds very well, so your guess is probably better then mine.
Chick 1
I wanna say OEG of some sort, clean dark legs. He is tiny, half the size of the others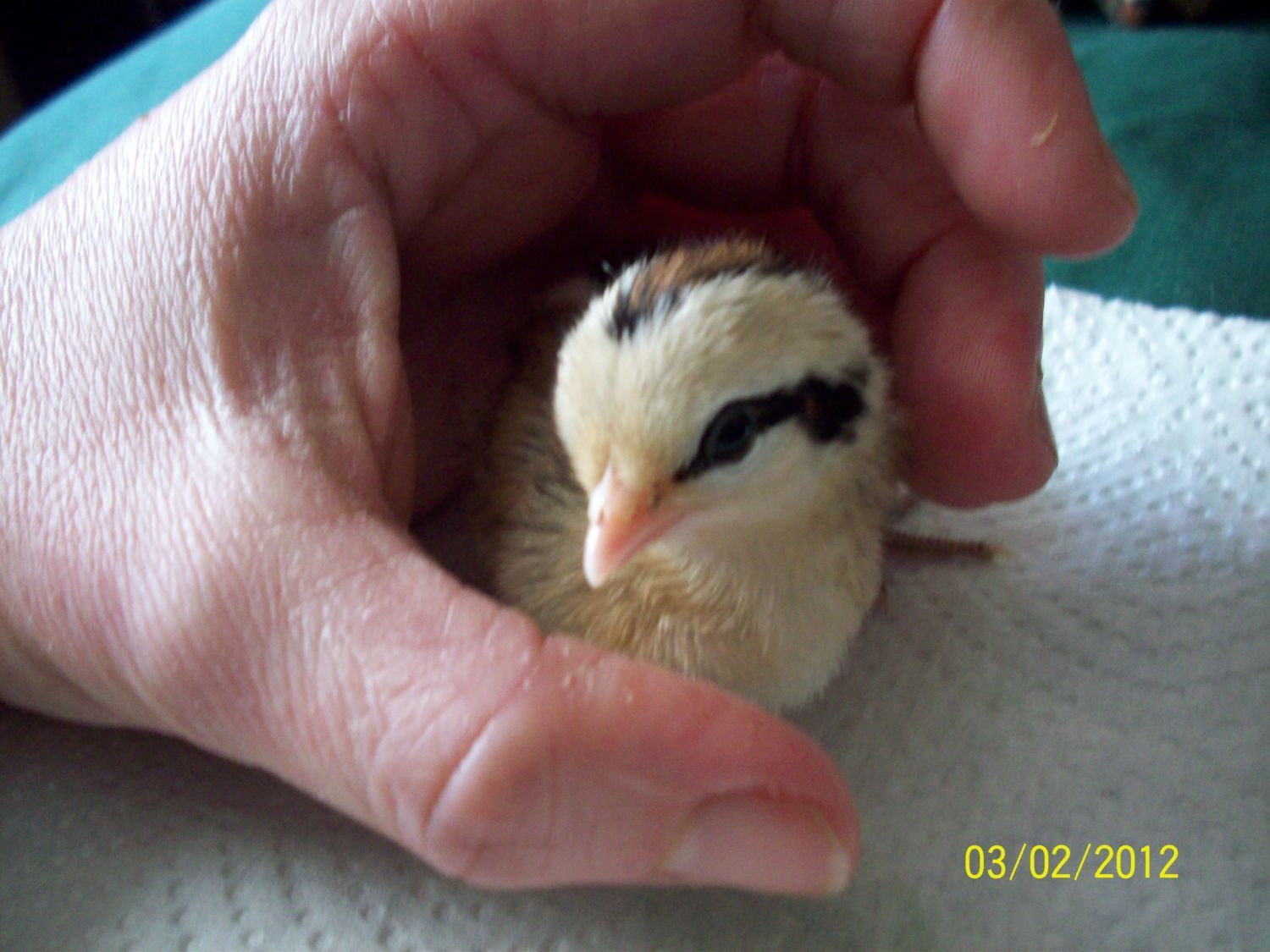 Chick 2
No clue here, also has clean dark legs, body looks a lot different though then number 1.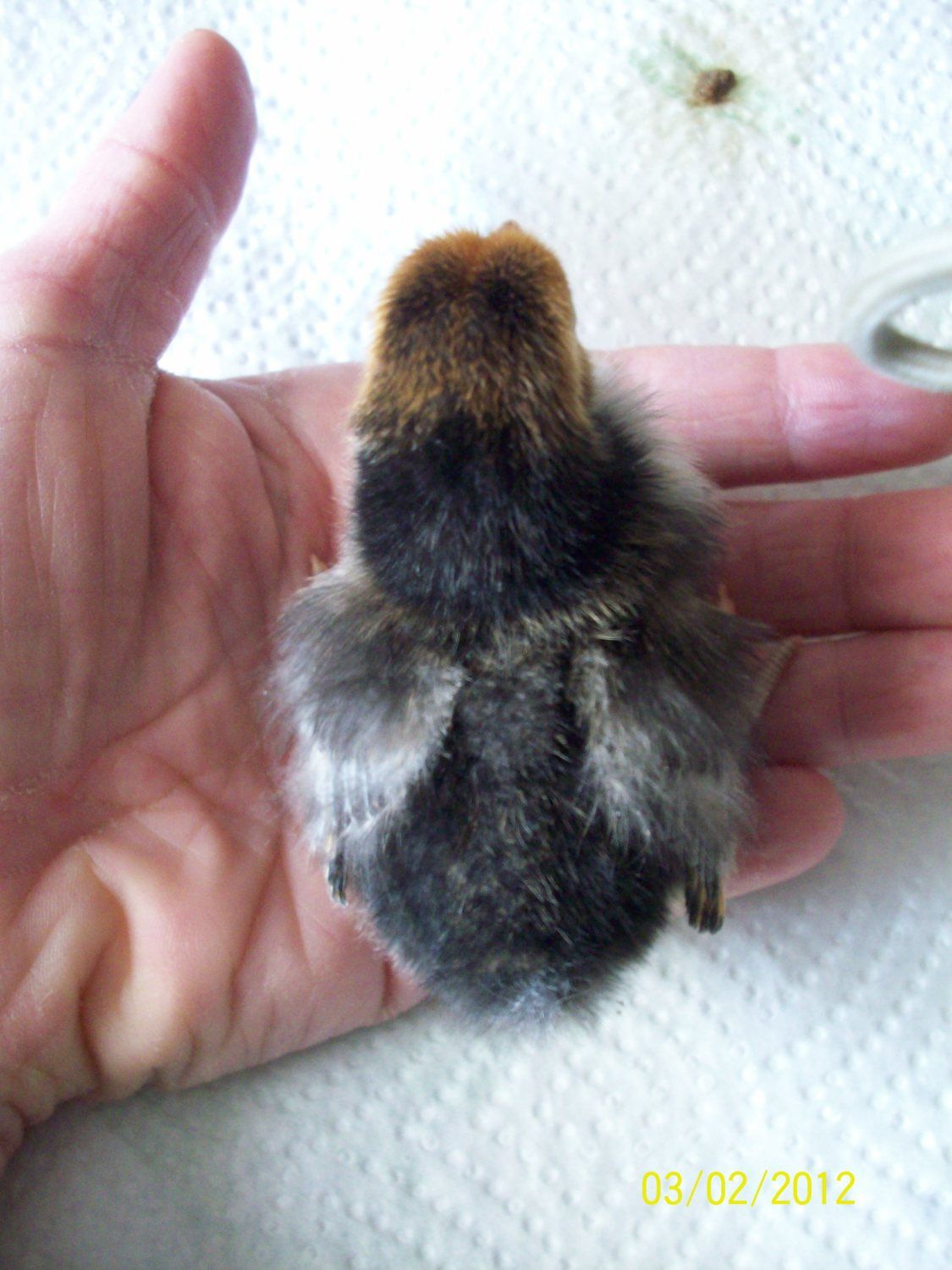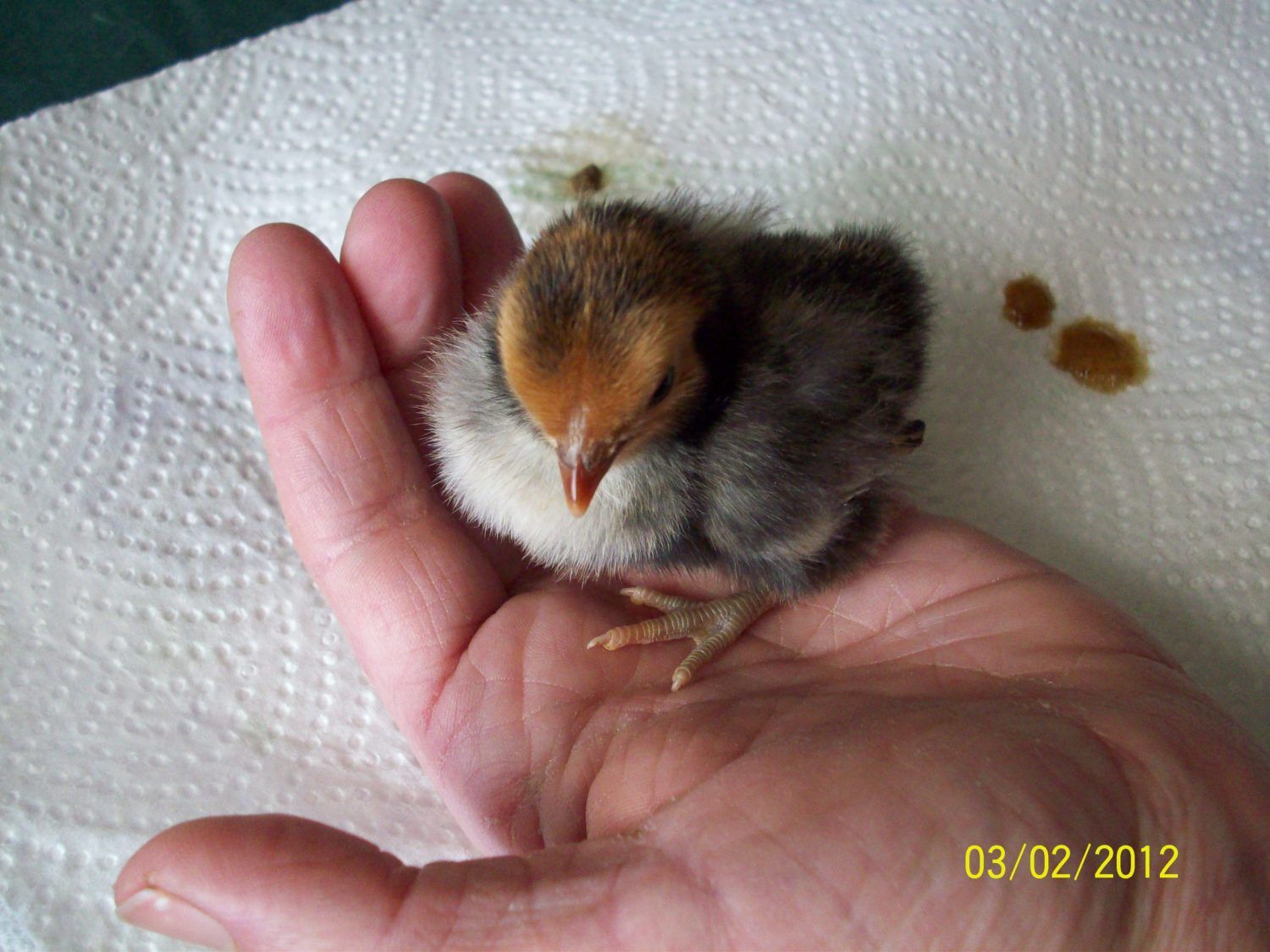 Chick 3
Same as above, clean dark legs. He was a wiggler so I didn't get a good face pic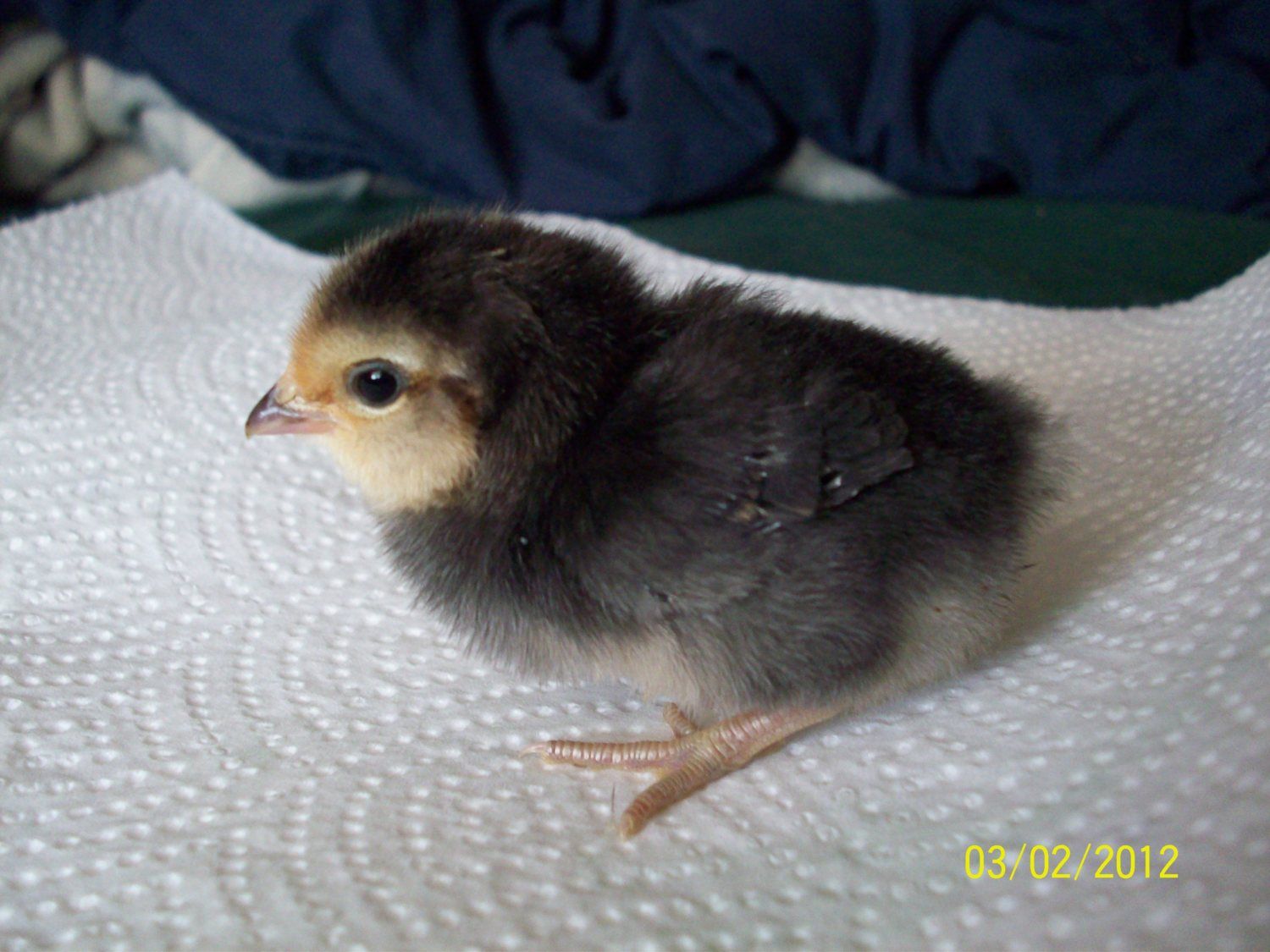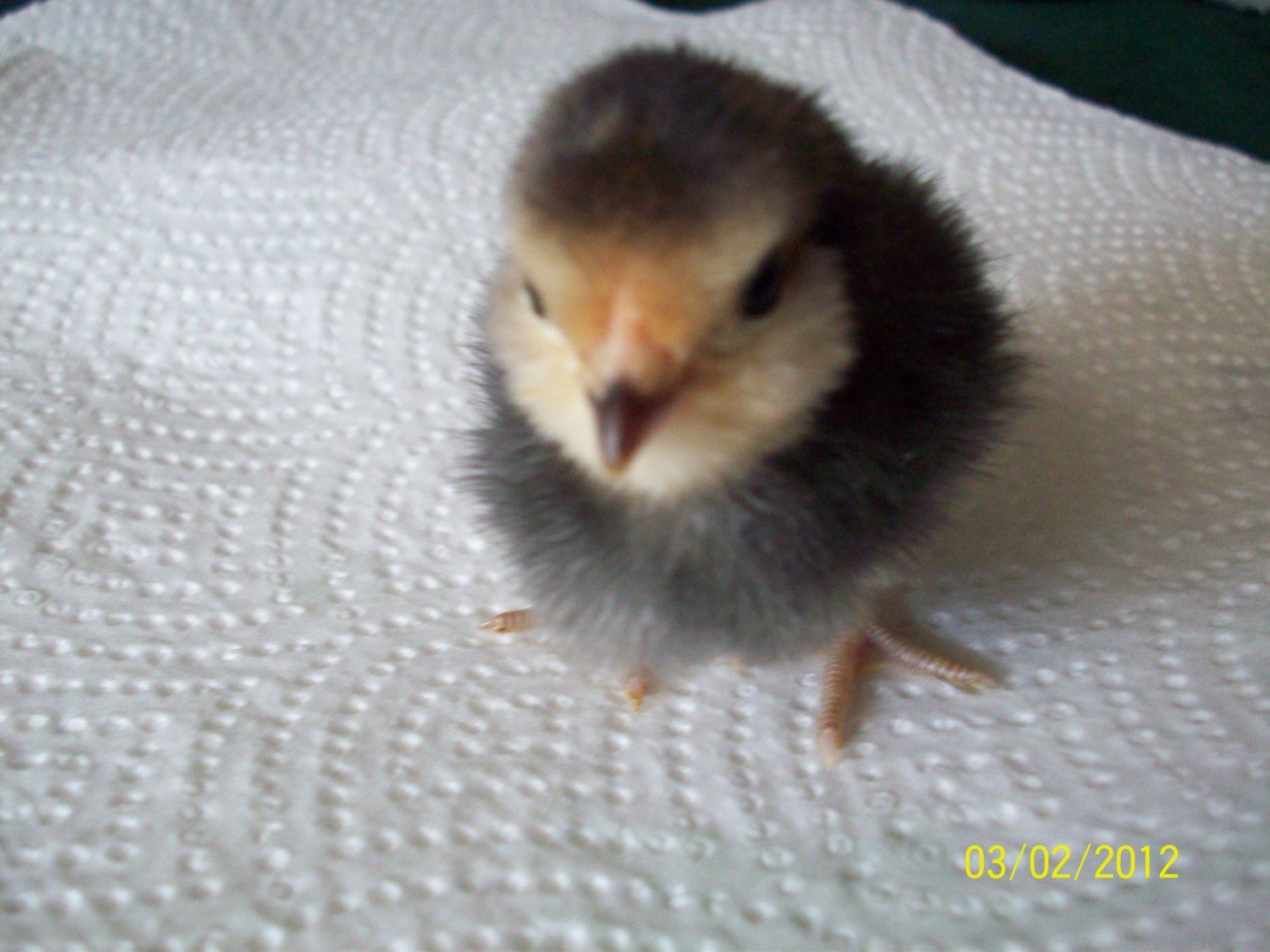 Chick 4
Feather footed, 4 toes and he wanted nothing to do with the camera. D'uccle possibly? Though not much of a beard or muffs.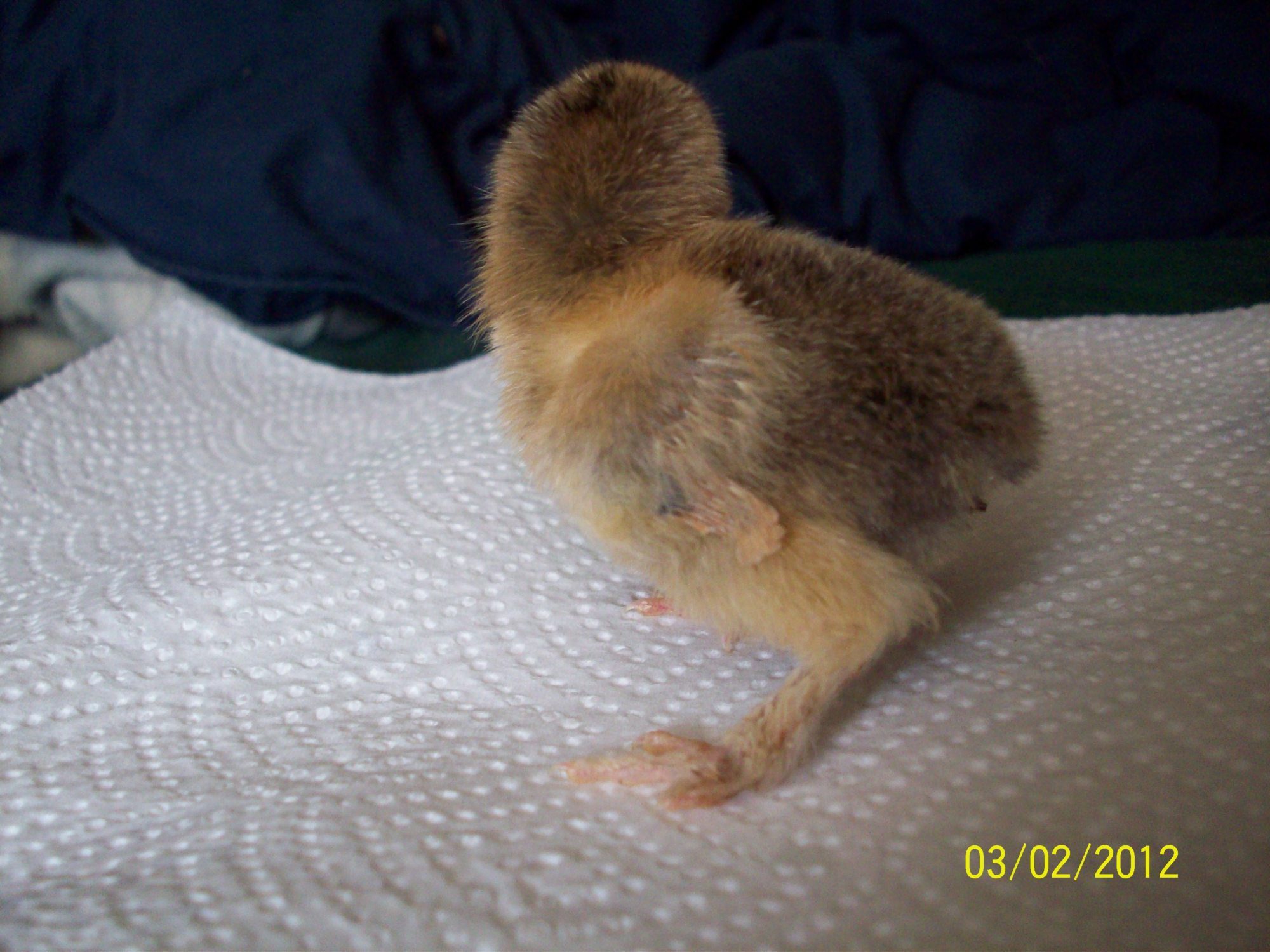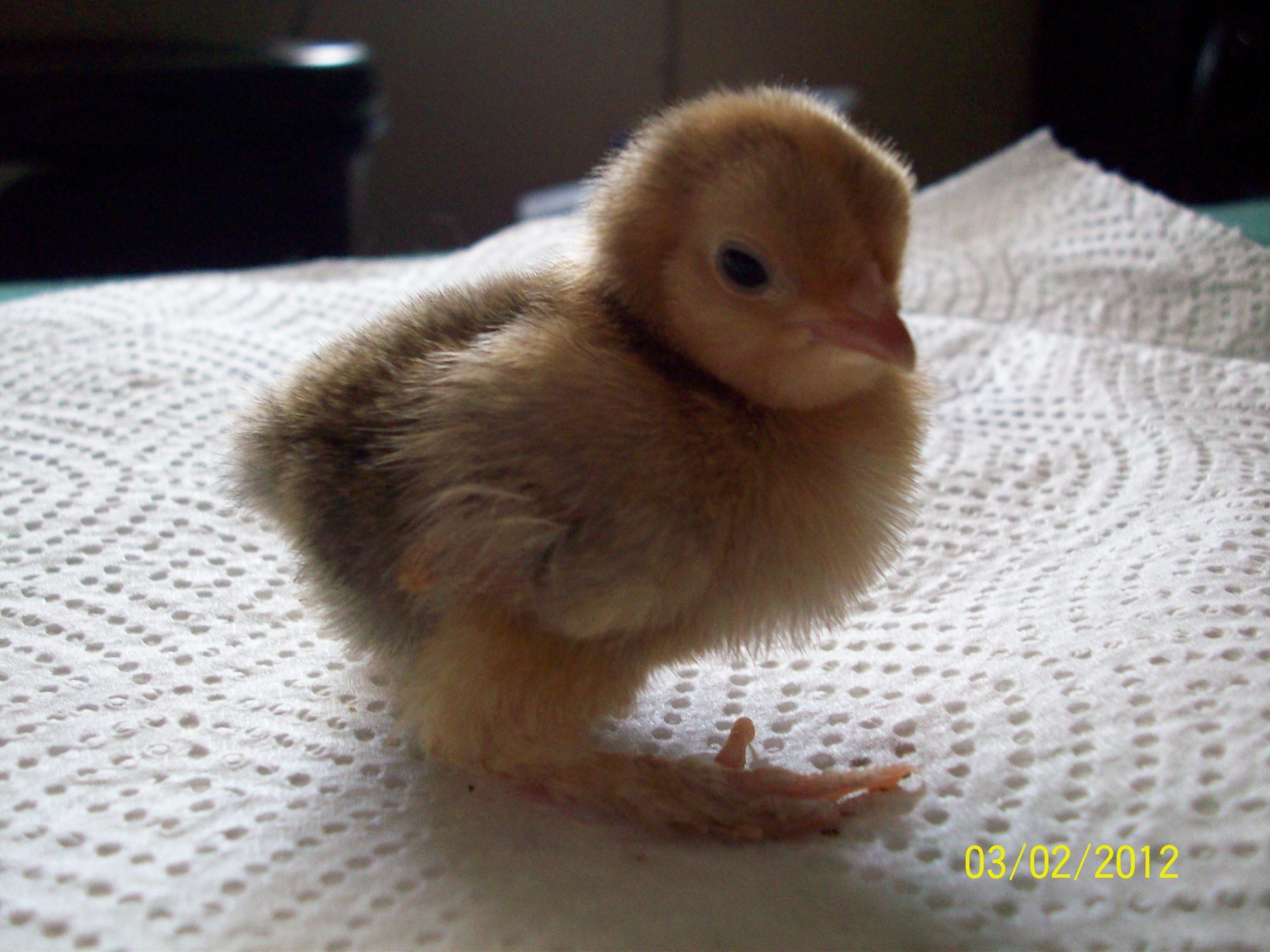 Chick 5
Feather footed, 4 toes, various shades of reddish cream all over, darker beak. Very curious. Cochin maybe?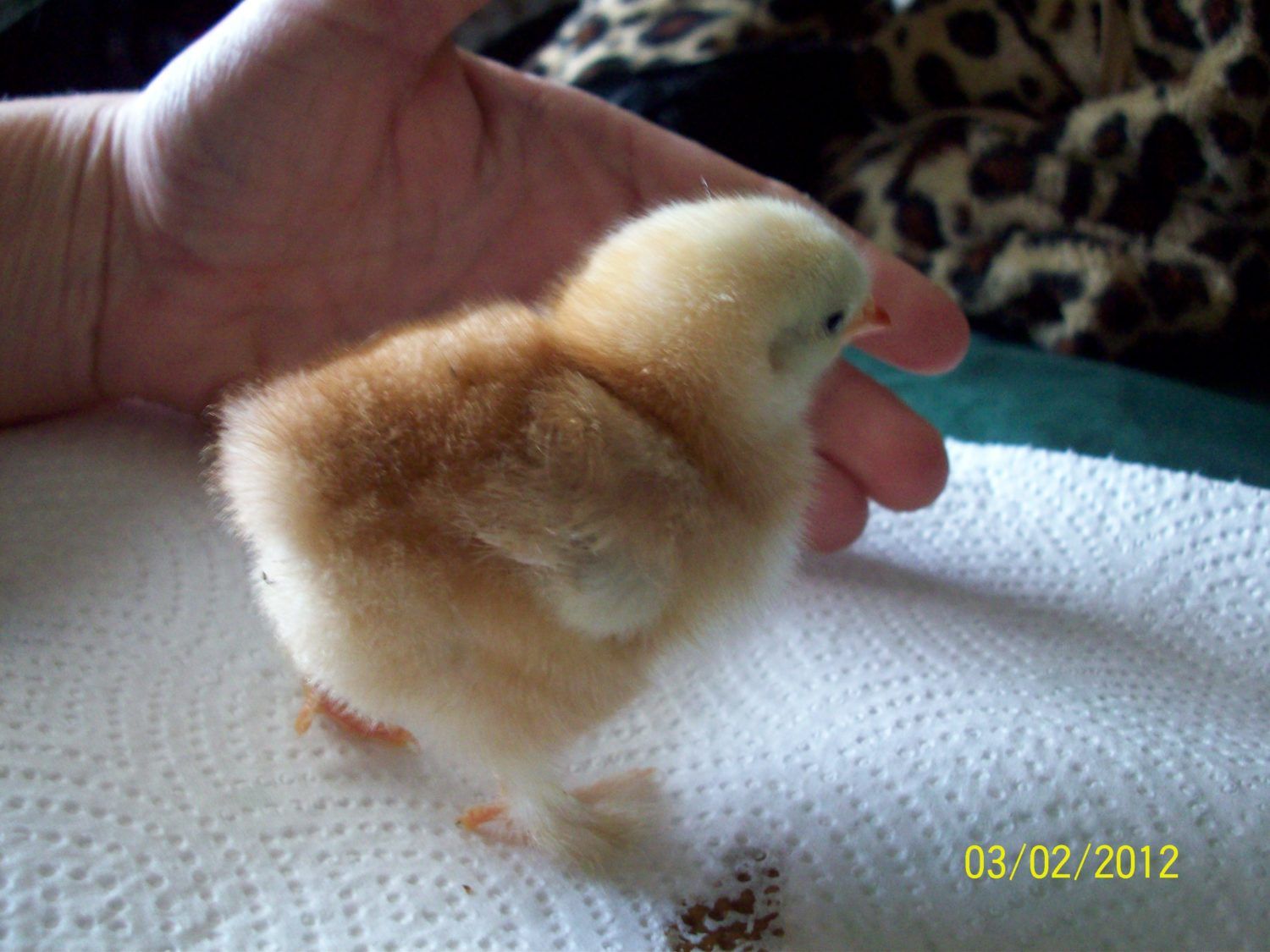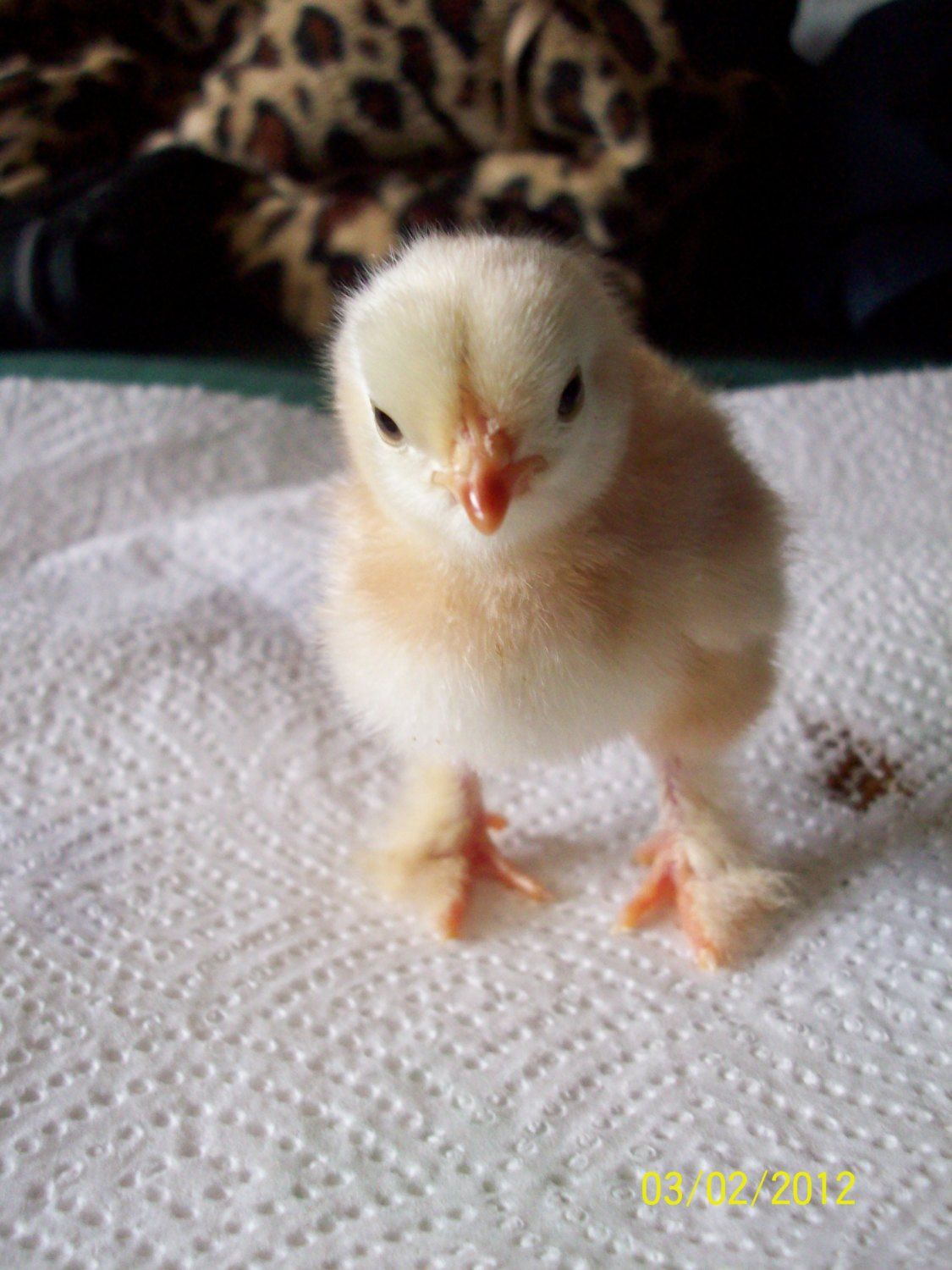 Chick 6
Feather footed, 4 toes, very poofy face. Very curious. My first thought was faverolles, but then I counted the toes. D'uccle maybe?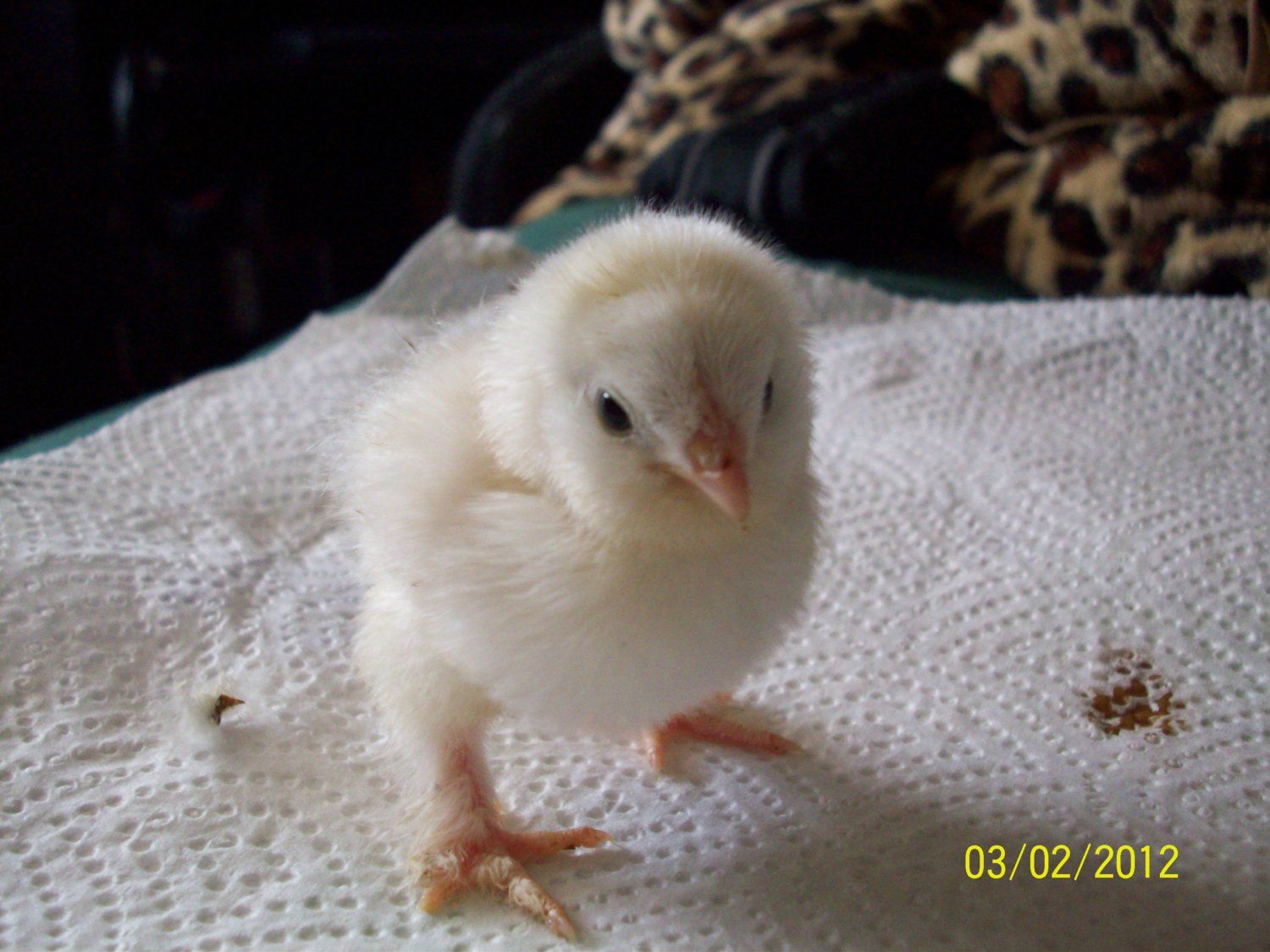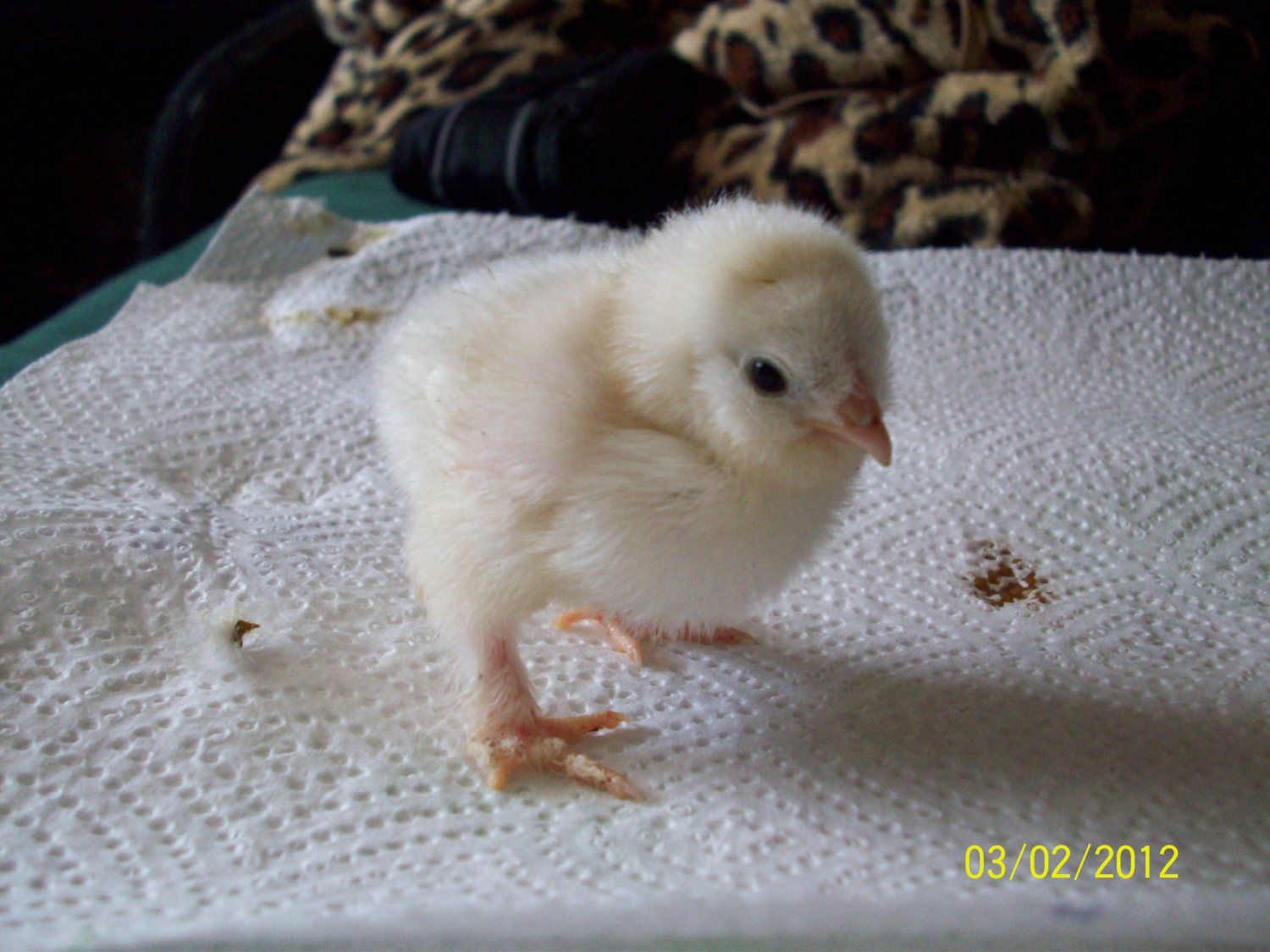 Update 4/1/12
Ok so I posted new pics on here a little while back later in the thread. You were almost all right on with the guesses
1. OEG
2. Golden Sebright
3. Quail D'Anver
4. It wasn't a buff brahma or cochin, turns out this little guy is a mille fleur D'Uccle, at least I'm pretty sure he is. It finally sank in when I was watching them play outside today.
5.Big poofy buff Cochin
6. This one is still pretty mysterious, but I want to say white D'Uccle.
Here are the 2 oddballs of the bunch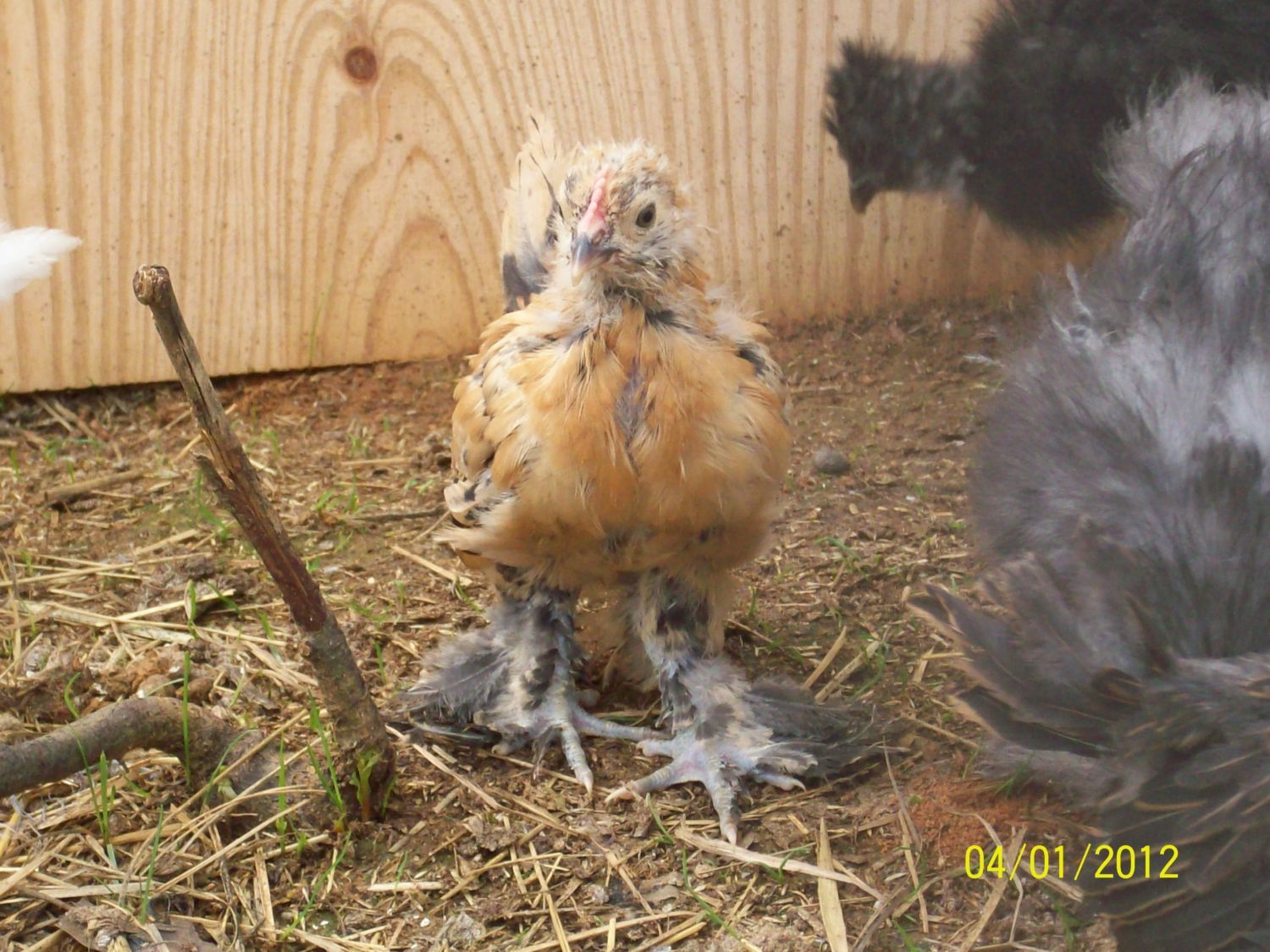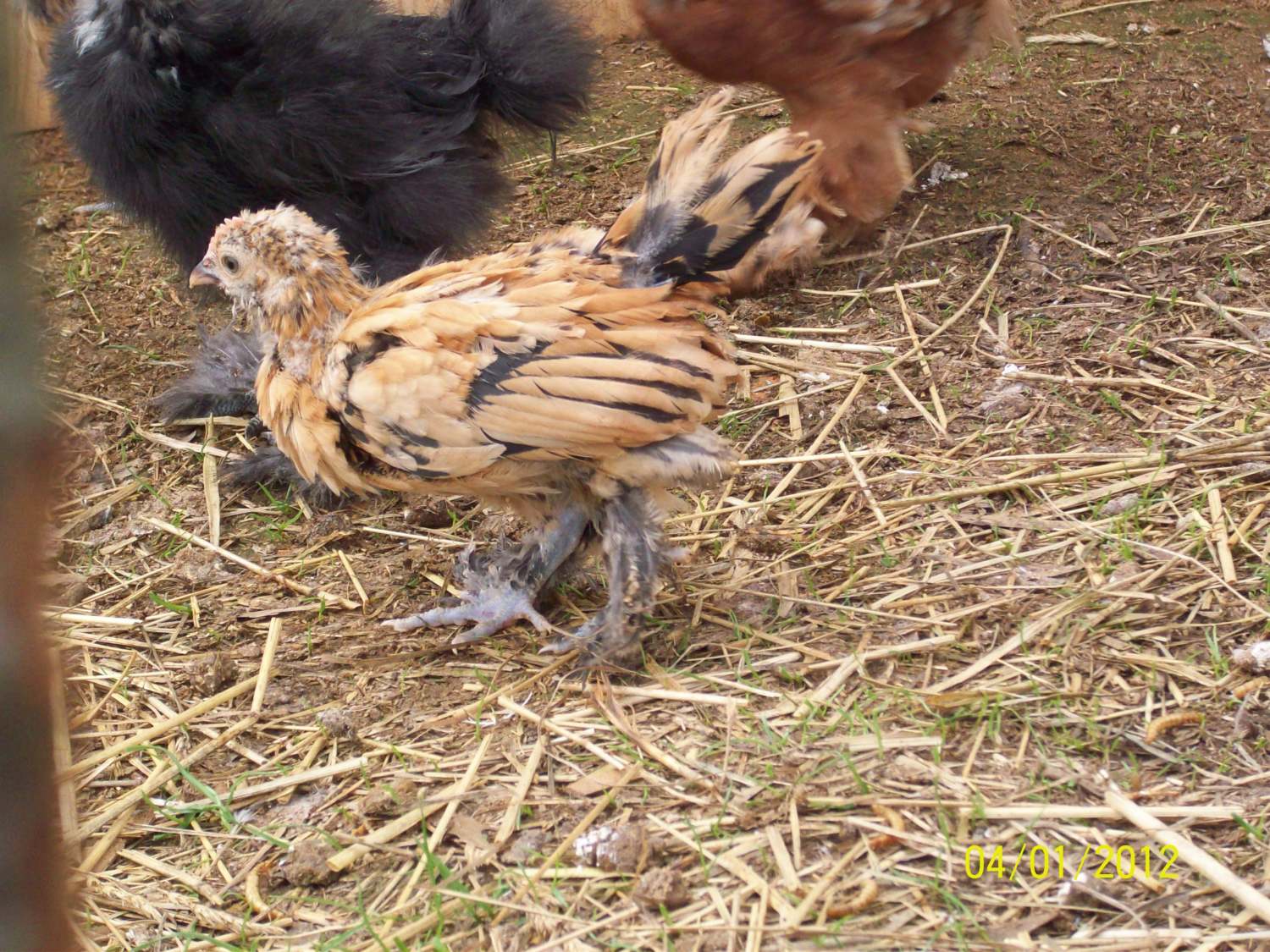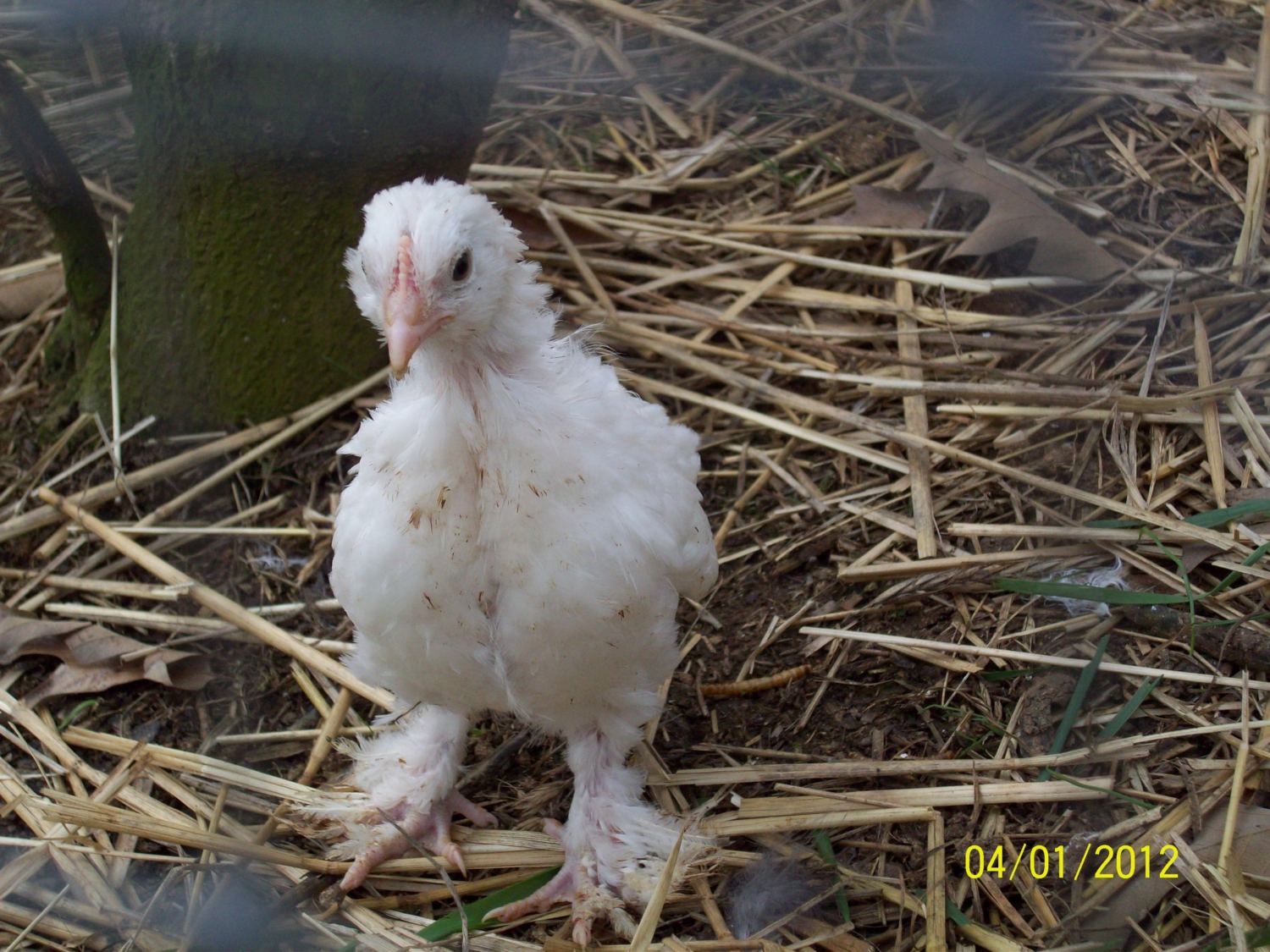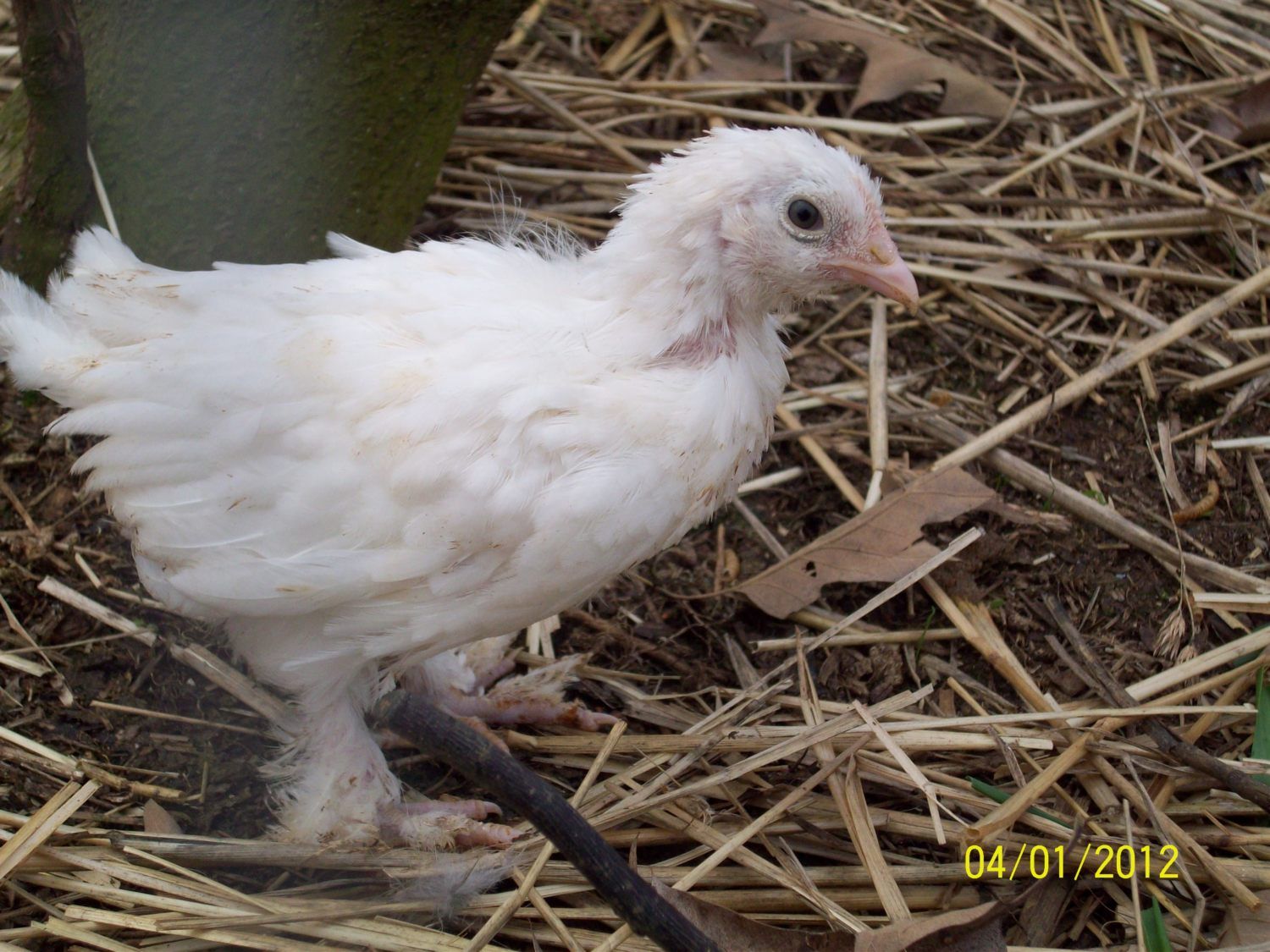 Now the question is, hen or roo? Their personalities don't match their appearances at all. The big combs act shy and the little combs are sparring and are so nosey they get and curious that they have already scared my adult rooster lol
I do have an odd bunch here
Edited by Snozzle - 4/1/12 at 2:09pm