I have looked at hundreds of pictures and spoken with the hatchery they were purchased from. I have two of them the only difference being that one has green tail feathers while the other has grey. large pea combs, black feet but pink skin, small white ear tufts. Patches of deep rust on shoulders and wings, very nice. They came in a package of heritage birds, supposed to be four breeds. They were to be Ameracauna, Danish brown leghorn (maybe red can't remember), Buff Brahmas and Buff Orpingtons. I'm pretty sure he is none of those. Here is some pictures, not great ones, but they should do. The Hatchery swears he is a Brahma but I've attached a picture of my Dark Brahma, nothing alike and these two do not have a single feather on their feet.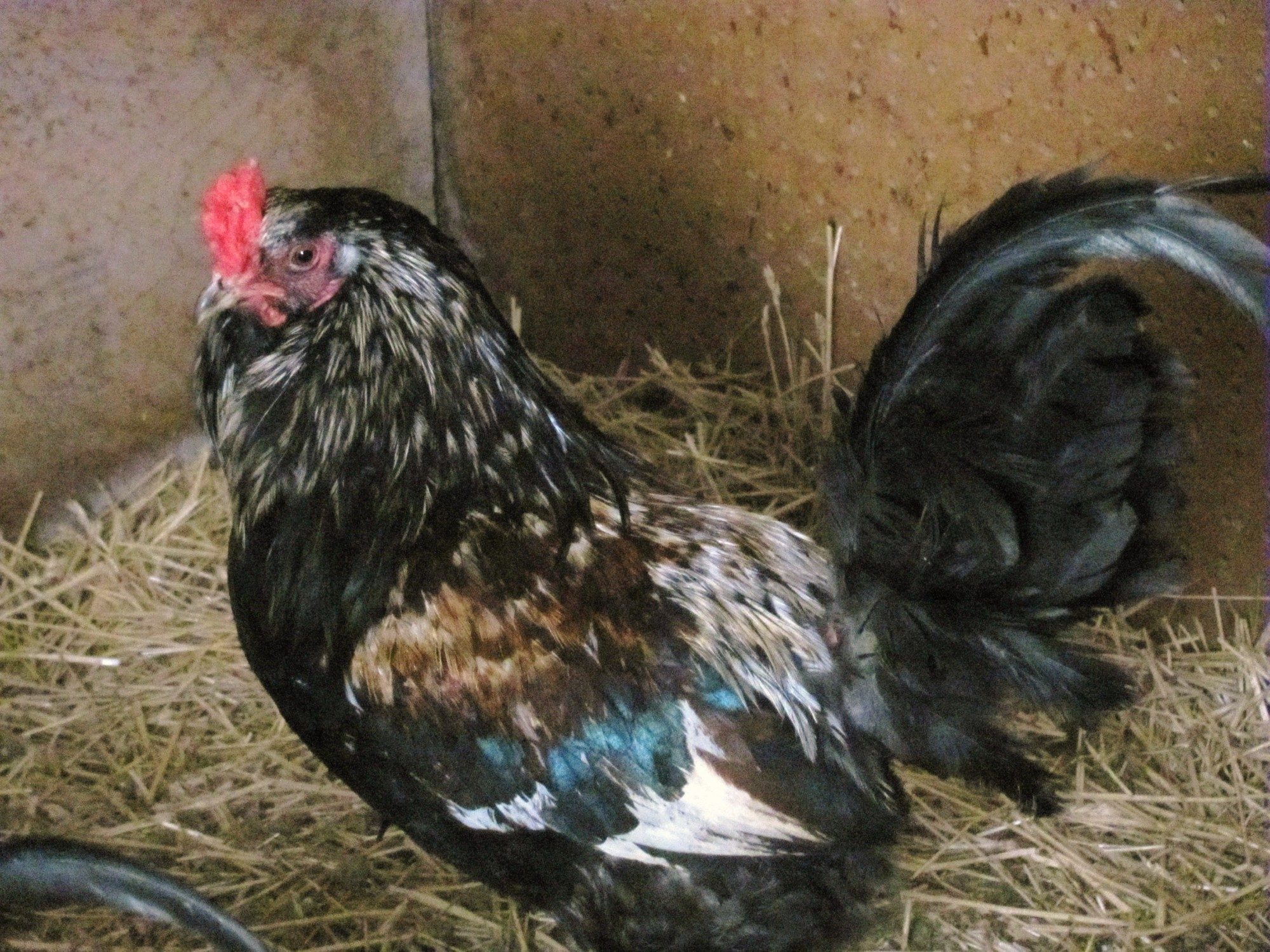 Unknown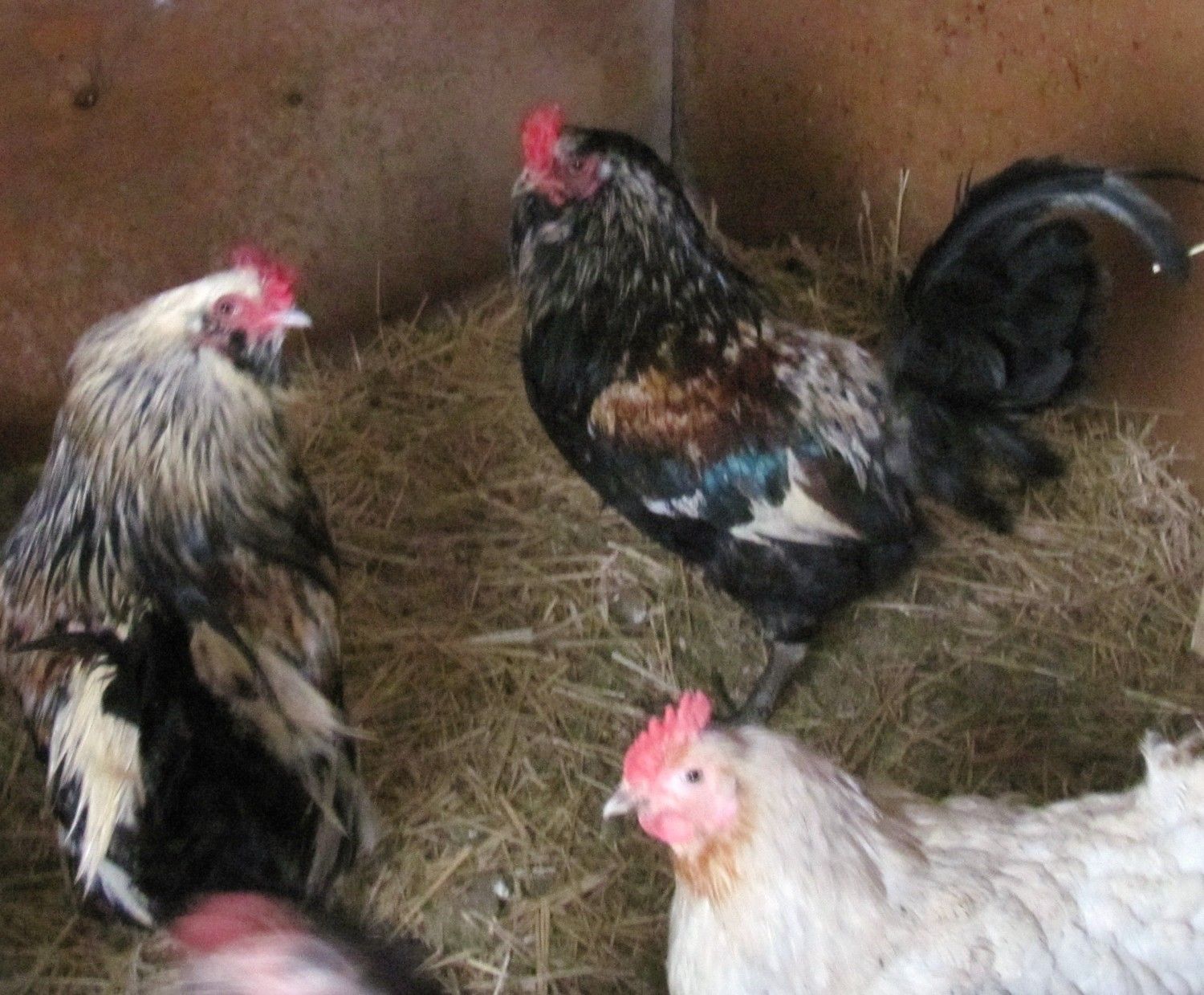 Ameracauna rooster(left), and unknown rooster(right)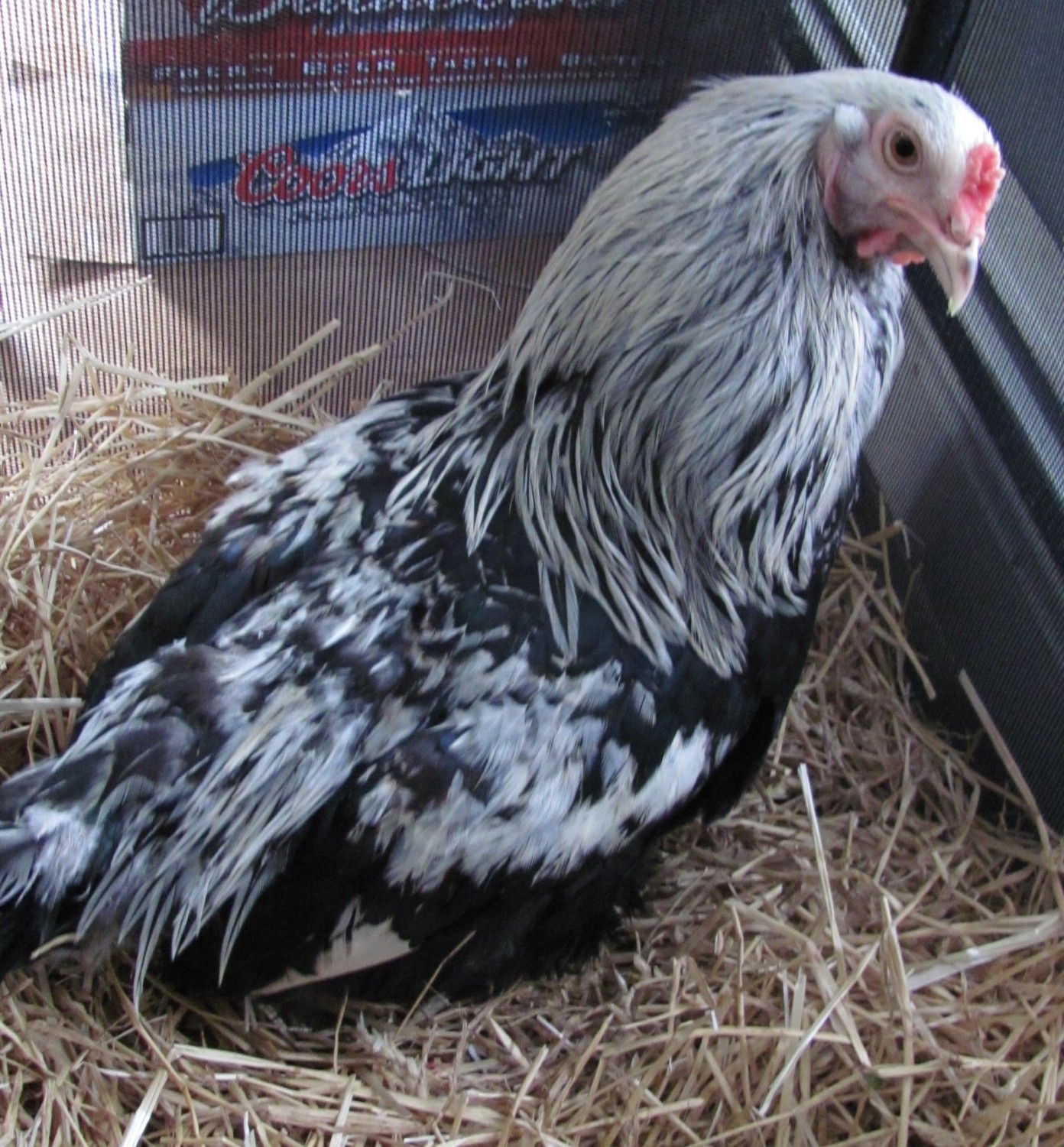 This is Stumpy, he was going to be destroyed due to very frozen feet( he was in a block of ice) silly bird, any way we rescued him and he is recovering nicely with no feet. a little wobbly still but healthy.