Yesterday my Bat Mitzvah student made her first Challah! I was so impressed with how well this 11 soon to be 12 year old was able to read the directions on braiding the six stranded Challah and do it just perfect her first try! Many adults stuggle with a six stranded braid.  I am so very proud of her!

TA DA!!! Here is her first Challah!
I think it is quite wonderful!
Here is the Challah 101 Certificate.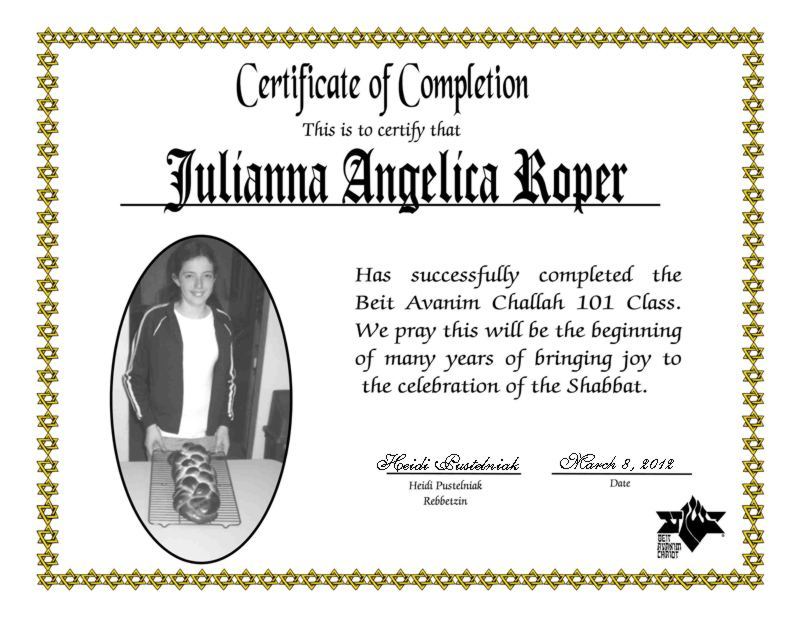 Her Bat Mitzvah is this Saturday. Last night was the last class for her. Here is a photo of her dad, taking a video, and my husband giving her advice on her reading.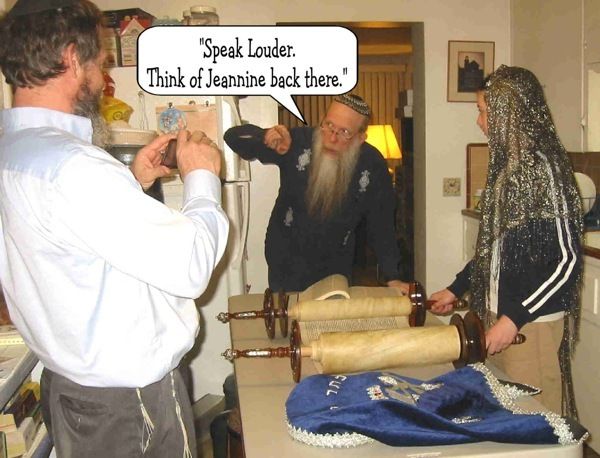 (Jeannine and her family always sit way in the back of the room.)