I think it is time I put all my smoking meats stuff into one complete thread as I have had a number of requests from friends/family for it.
So my problem all started a couple months ago - the wife and I are in a country store near the house on Saturday morning and I'm hungry - I talked to the butcher there asking him if he knew anyone that sold real good beef jerky - not the 1 1/2 oz packs of cardboard crap. He said no, he smokes his own but it's not for sale. So I hit eBay and find a retired Marine selling jerky and bought some of his, Gunny makes good jerky. BUT man that's not enough for me, you know I gotta be able to do for myself. Never satisfied with buying other peoples stuff.

So I start looking around on the internet, Yahoo searches - YouTube videos and come to the conclusion that the stuff that is really good is not artificially smoke flavored meat stuck into a dehydrator, but well seasoned and marinated meat that is wood smoked. So I get out on eBay looking at smokers - it's like guitars or guns - there is a whole universe of product out there and like guns or guitars there are proponents of every kind. I really throw myself intro researching ****... So I find that the electric smokers are simple and low cost to run and really easy to smoke in. Summer, winter it does not matter, don't worry about sparks or fires going all day and halfway into the night. Then I find a used Cookshack from a restaurant supply depot place - thing looked old but unused. I score this sucker for $250.00 !! And I get to researching rubs, marinades and so on. Find someone on BYC where I've done some contributing how helped me out with a lot of e books on all that. I've got info overload.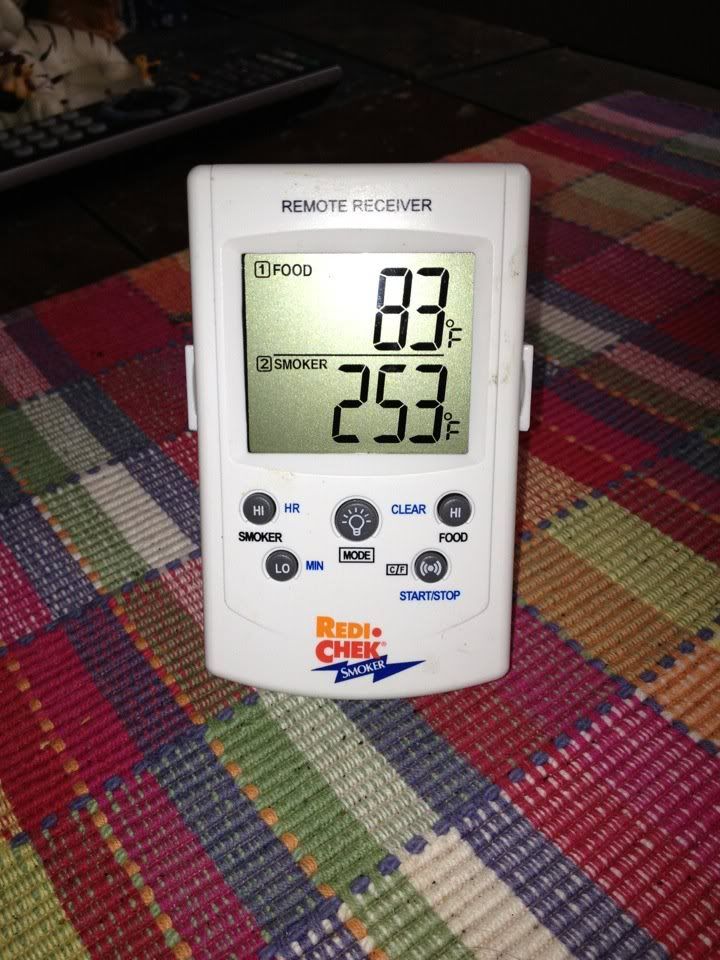 So I read all that and develop a good rub, I got good sauce I make and then the smoker arrives. Get some new shelves, jerky rods and a cover for it. Fire up my first product, jerky. WOW it was good. But like anything I'm going "ok this is nice BUT..." Story of my freaking life with food, make it better... So then I get into a place called the Cookshack Forums and man there are some serious competition type smokers here, real hard core guys doing it a long time. Just like Cuban Cigars these guys have their preferences and are some crusty old SOBs, like dealing with us when any greenhorn comes along with questions. So I spend time reading the forums, doing my research. Sure I get smacked by a couple of these old timers, just like we'd work some dude over, LOL, and decide just to lurk and read...

So now I am left with the dilemma of finding good brisket: I want whole briskets in cryovac - seems like Wagu beef and Angus Prime are ok, but you need that fat distribution and fat cap on the meat so it doesn't dry out while it's slow cooking, slow meaning 225 for about 1.25 hours per pound. I got remote temperature probes so I can see the temp of the smoker and the product cooking. Now I feel like I'm not flying blind any more. Did up some pork ribs, some pork brisket ribs and some cross cut beef ribs. WOW, this is the ****. So here's some photos. If any of you smoke meat pipe in here and tell me what you are doing and how. I'm all ears.


Here's a slab of pork brisket ribs on top dripping their extra fat down onto some pork ribs. Turned out real fine.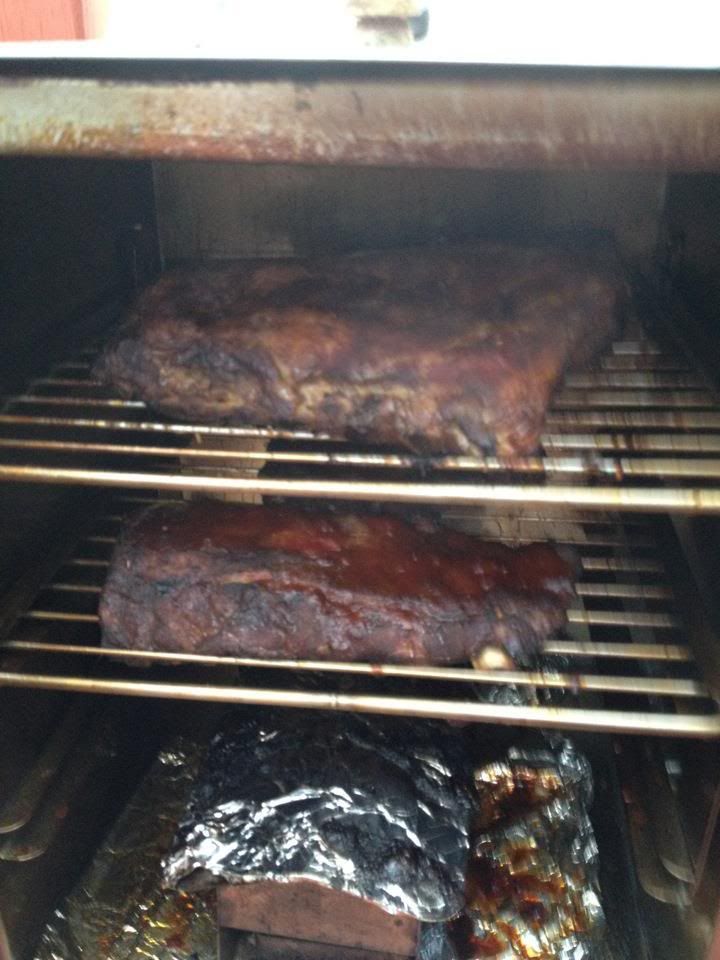 Ingenuous used of leftovers, here's a fritatta of vegetables and bits of the pork brisket ribs cut up and fried with the veggies. Pour in the beaten eggs and cook off in a 425 oven. WOW !!



You know the old motto, keep it simple stupid, well here it is. Simple and good. Smoking the ribs with some apple wood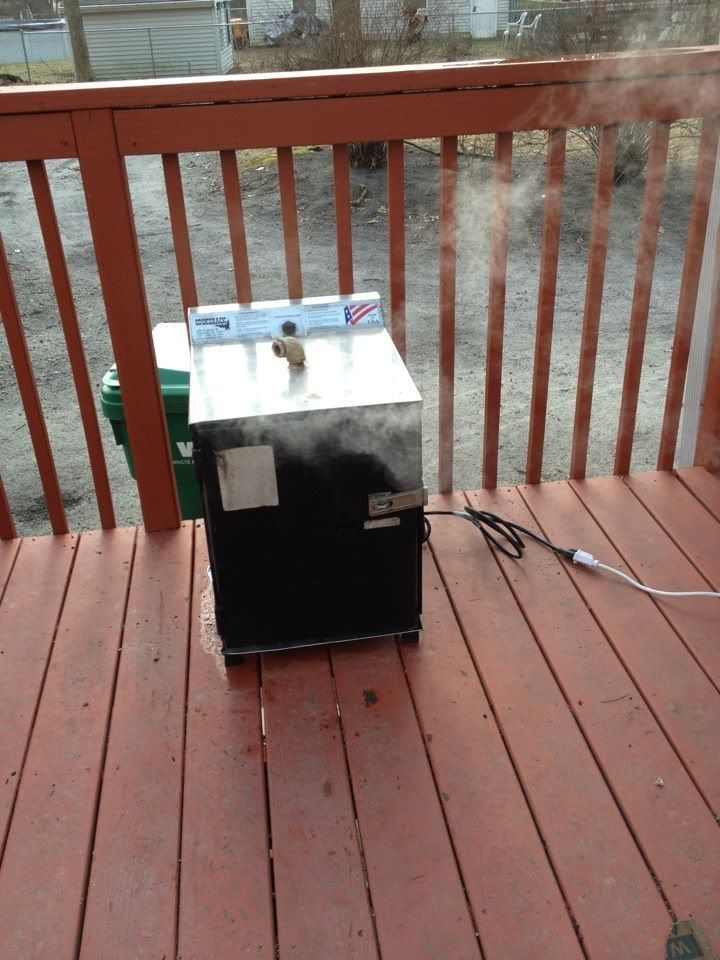 Beef brisket slices with baked beans, my potato salad and home made biscuits (not pictured)



brisket resting, baked beans and bbq sauce whoa smells good !!



first run of jerky - the smoker was so clean when I got it it needed some fatty meat cooked in it to "season" it...
I drive my neighbors and myself crazy with the smell of the fragrant wood smoking and then the product cooking smells... Jeez



That's it for now. 
Do not be afraid nor dismayed because of this great multitude,
for the battle is not yours, but Gods. 2 Chronicles 20:15
Do not be afraid nor dismayed because of this great multitude,
for the battle is not yours, but Gods. 2 Chronicles 20:15