Here is a metal garbage can holder I made to keep the pest out of my chicken food.
Each container holds about 200LBS of food.
The first has scratch in it and the second has laying pellets. The legs of the holder are 16 inches in the ground for extra safety. A metal chain or cable is next to hold the lids down, just as soon as I can figure a way to do it neat.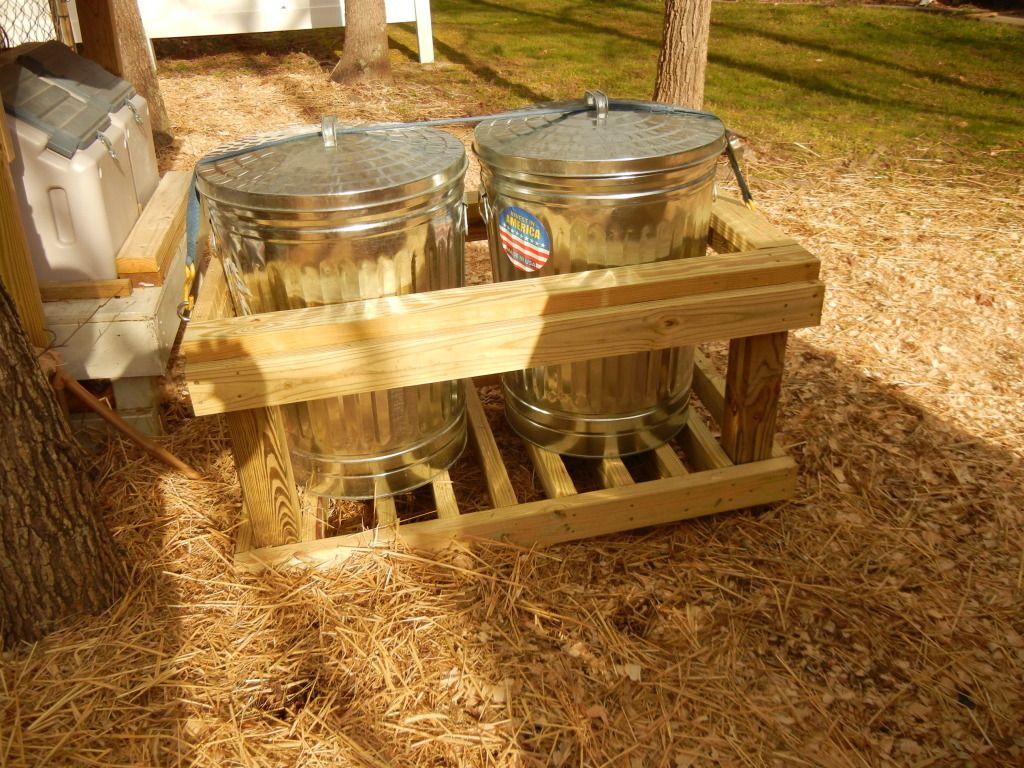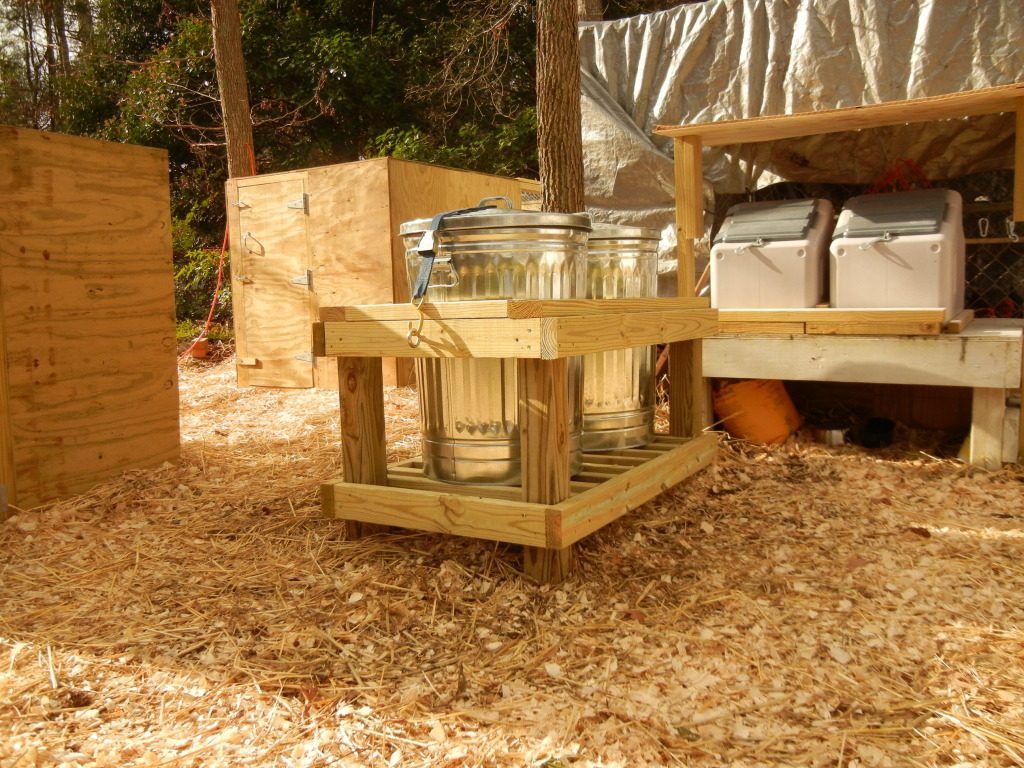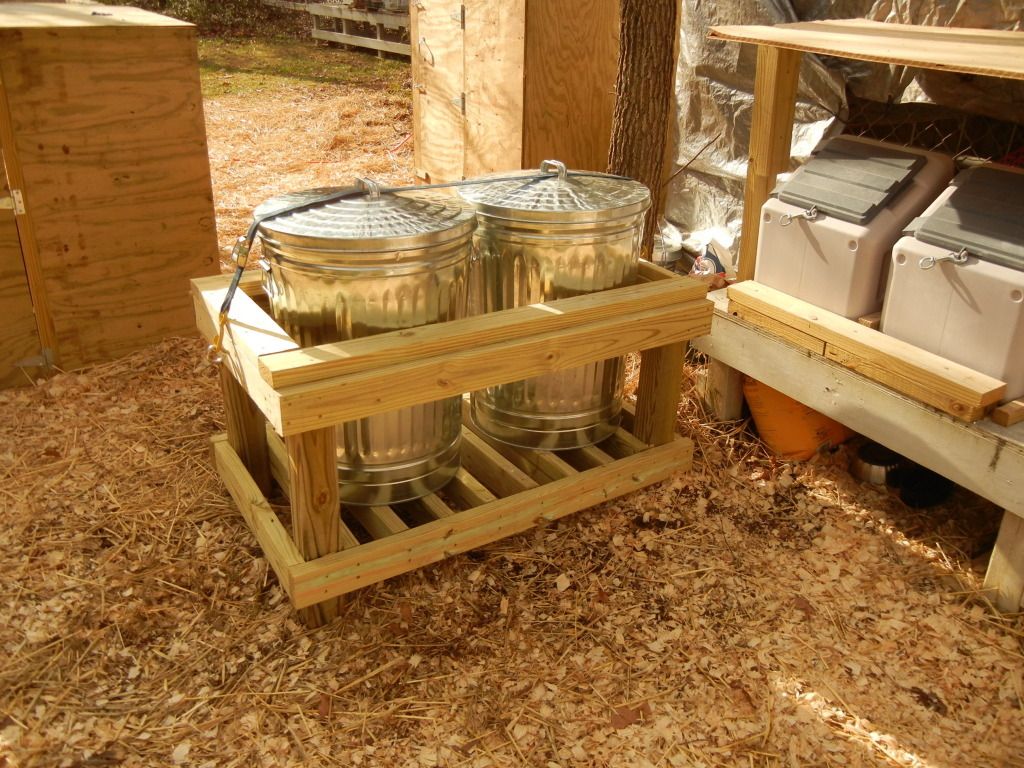 Edited by Rockyriver - 3/12/12 at 5:35pm