Okay, back when we got our chicks, we got one out of the "black sex link" box.  It was a brown chick.  We named her Suzie.  She is now 3 weeks old (give or take a day).  Here she is in all her glory.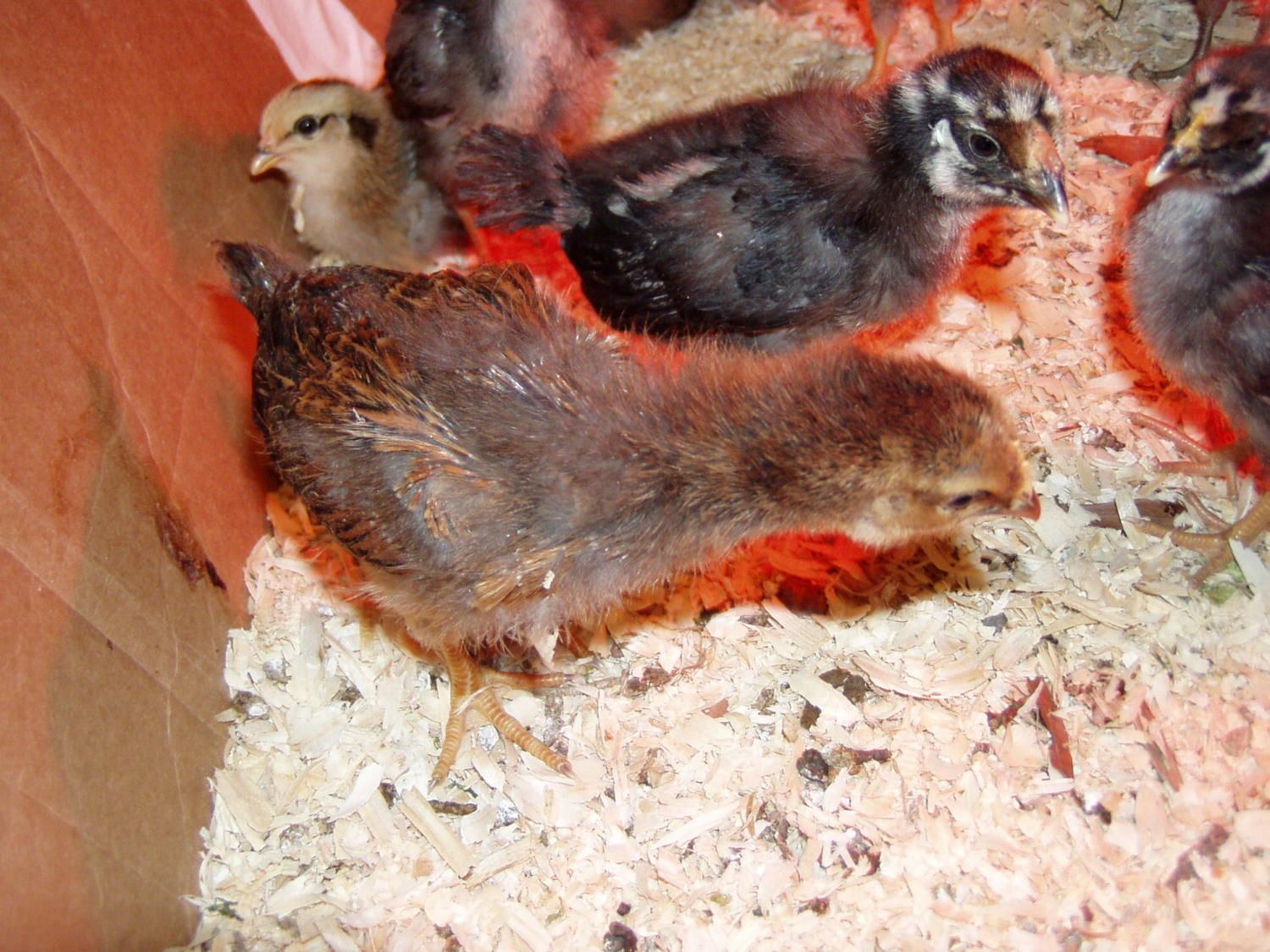 Behind here are 3 as yet un-named Silver Laced Wyandottes, and one Americauna, who we've named Thelma.  I picked her up and carried her over to the nearby bathroom for some cameo pics.  Poor thing was shivering.  First picture is white washed with the flash.  Second picture, is fuzzy, but not flash.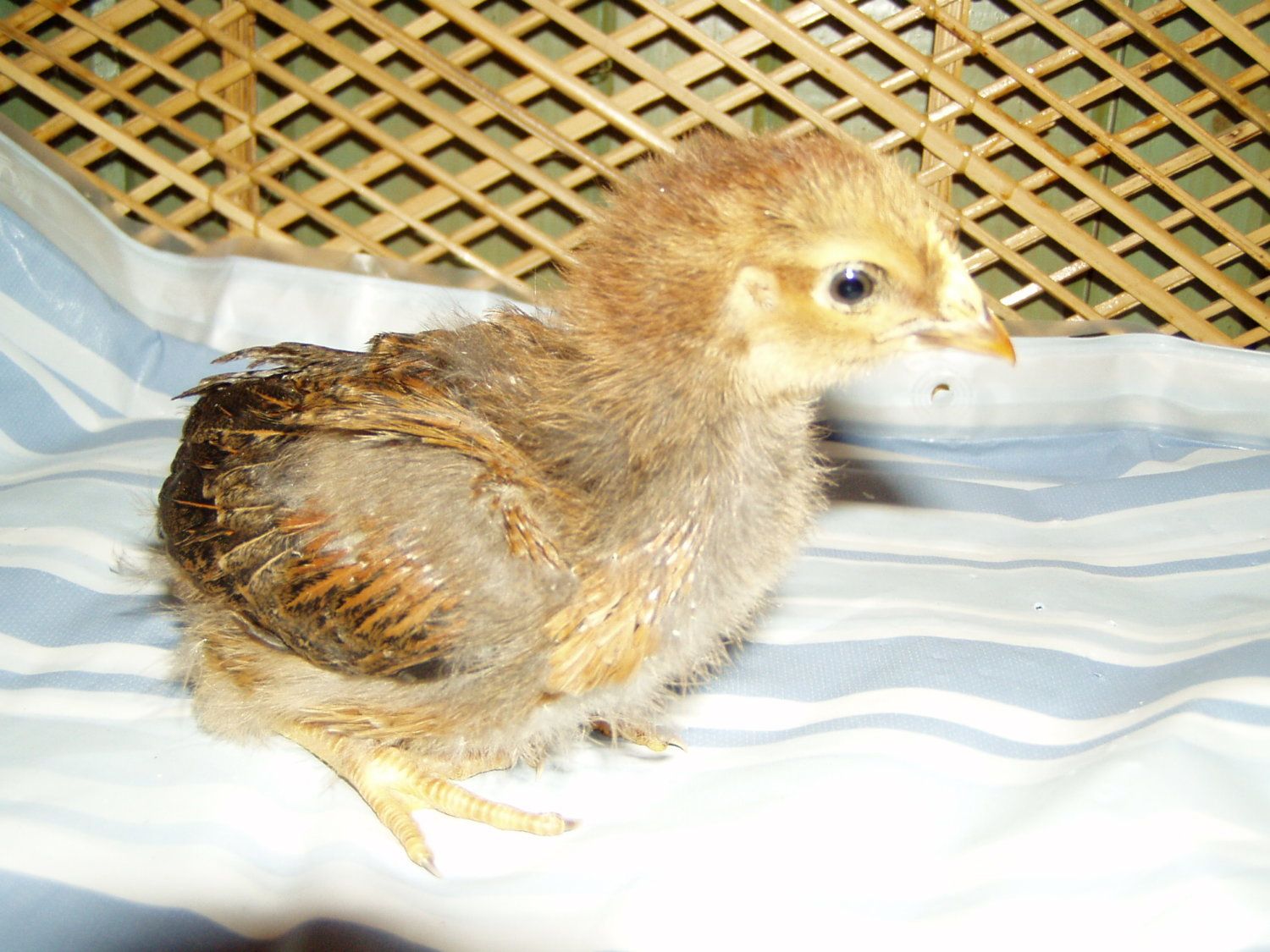 So my question is this.  Is Suzie a black sex link?  Or is she something else?