My Golden Laced Wyandotte, Buttercup, is 2.5 years old. About a week ago I noticed her acting lethargic and her tail was droopy. She got better, but since yesterday she seems worse. Tail down, abdomen very swollen and squishy, and she has what looks like egg yolk on her fluff under her vent.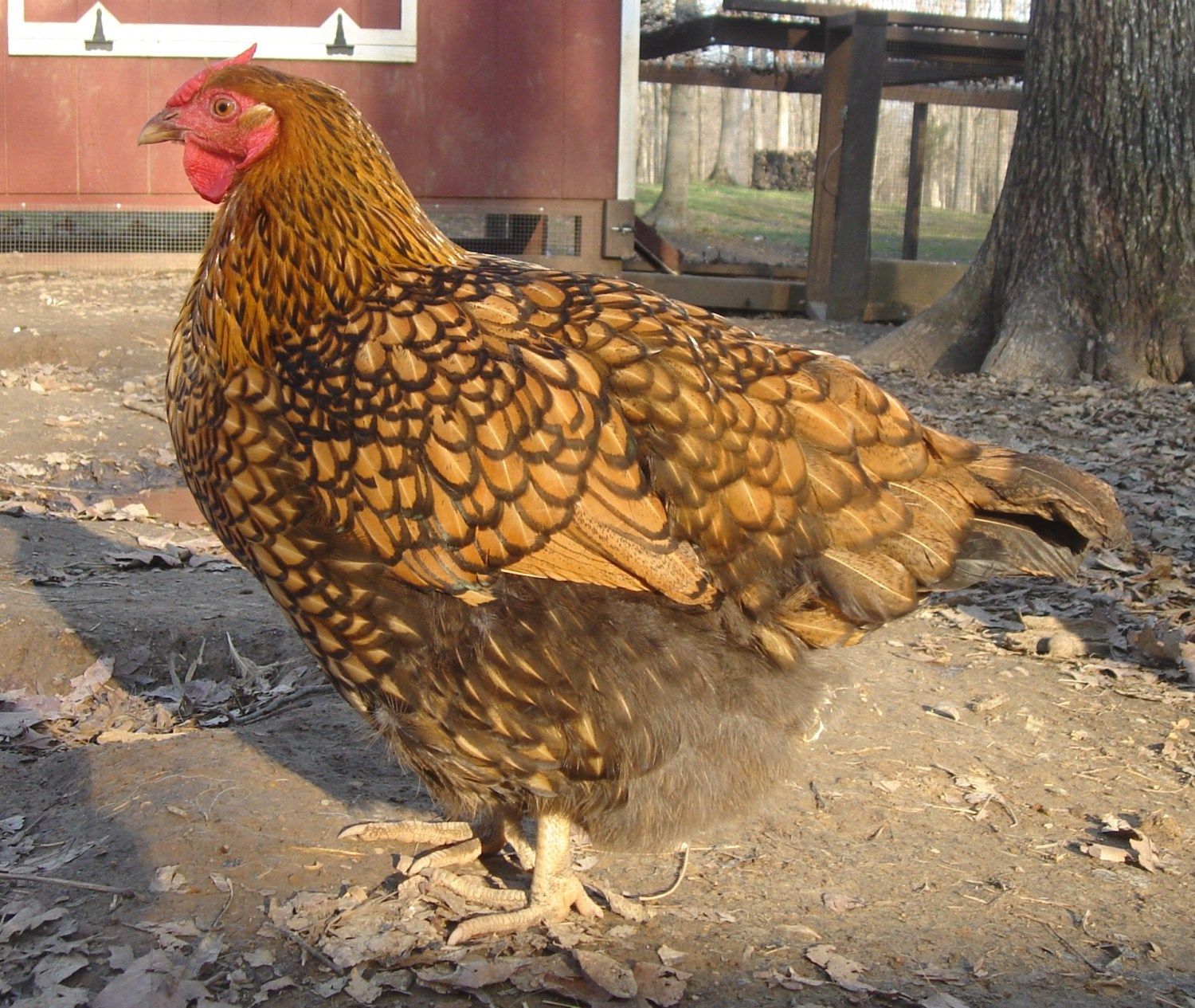 When I tried to clean off her fluff, she put her tail down and didn't want me to mess with it. Her vent looks normal, moist and pink (couldn't get a close up of that). Here's what she has on her fluff, my husband says it is definitely egg yolk.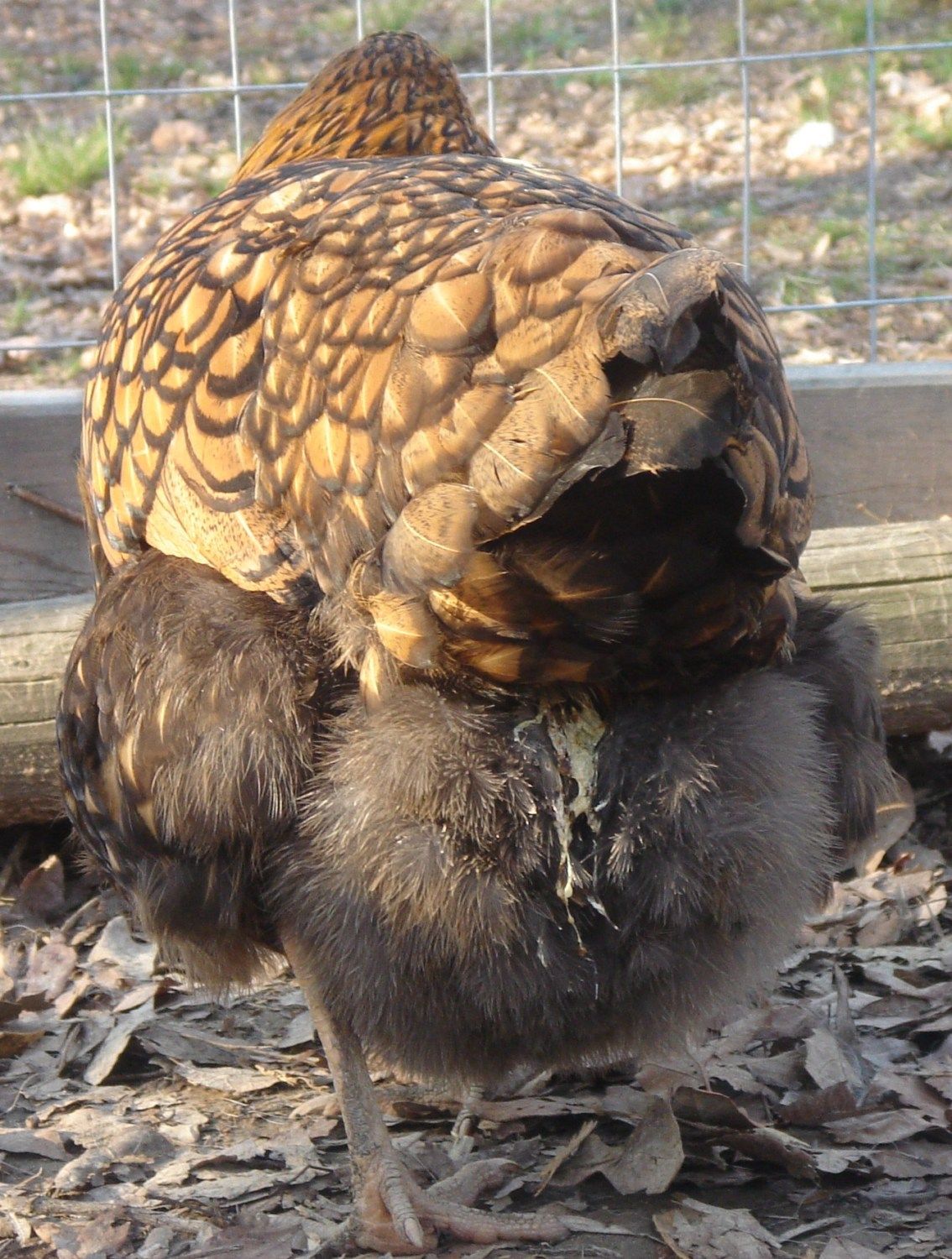 She hasn't layed in quite some time. She started her molt back in November and hasn't started laying again yet. The previous year after her molt she was laying again in early February.
The area where her fluff is (her abdomen/bottom) seems very large and is squishy. I don't feel anything hard in there so I don't think she's eggbound. It just seems like there's a lot of fluid. I would say that it feels like it's swollen to about the size of a softball or larger.
I've been researching and found threads where people drained the fluid, but ultimately it was fatal for the hen. I want to take her to the vet, but my husband thinks if it's going to kill her anyway he doesn't want to spend any money for a visit/medicine. The last hen we took to the vet died the next day so we were out close to $100 for nothing (I think the visit stressed her out majorly and she was already so weak that she passed that night in her coop).
Any advice would be greatly appreciated. I don't want to see my Buttercup go, but if it is going to kill her I want to know so I can be prepared. I have a bad feeling. :(
Edited by tamtam84 - 6/18/12 at 12:01pm