Please join me and post your emu pictures and stories here.
My dear friend, The Sheriff, sent me a surprise package; 3 emu eggs!  I incubated them. Day 50 came (March 10, 2012), and I was shocked that 2 hatched (one was a stinker and tossed out).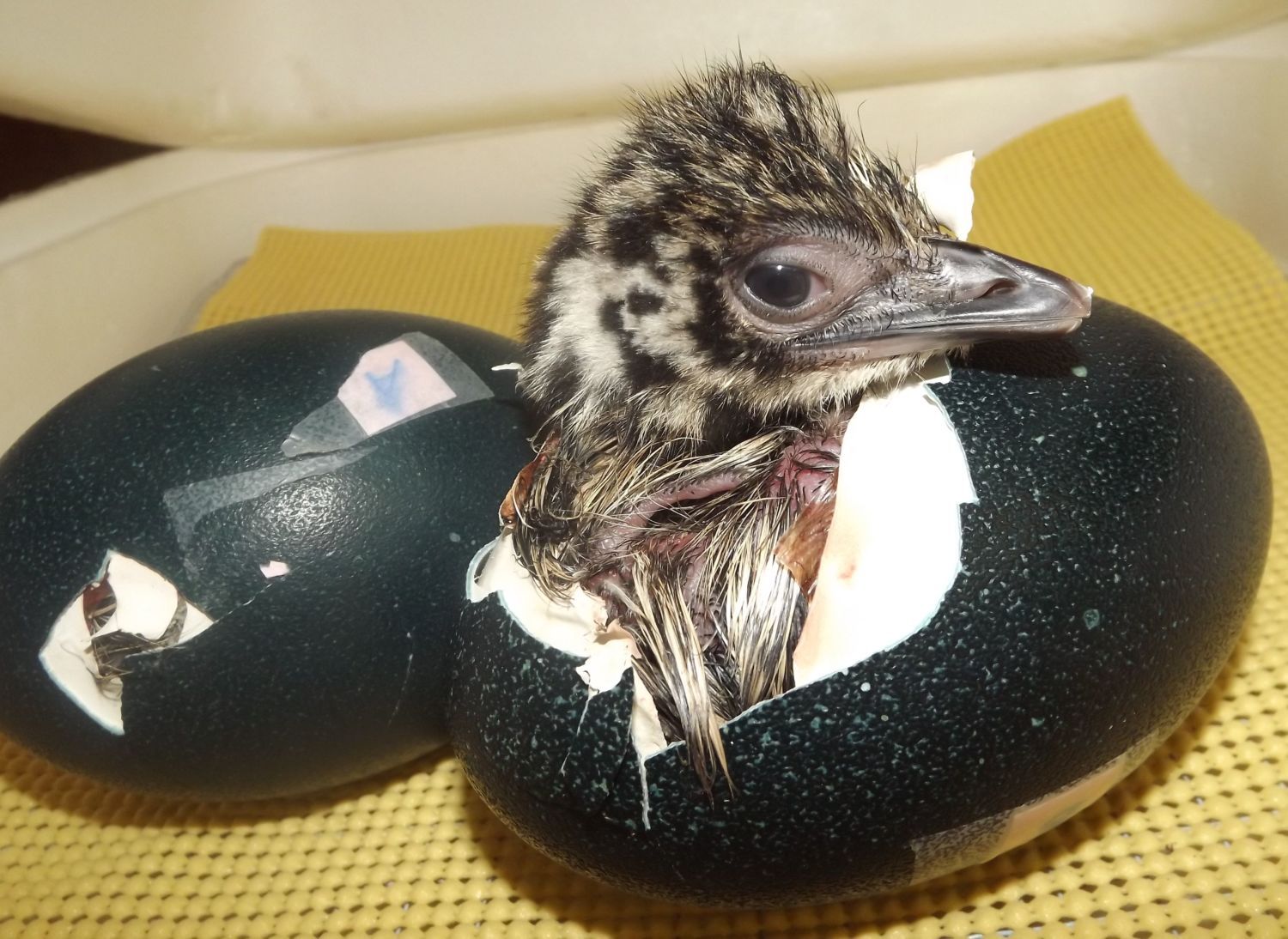 The first one out waited patiently for the second one. I am sooooo glad I didn't end up with a lone emu.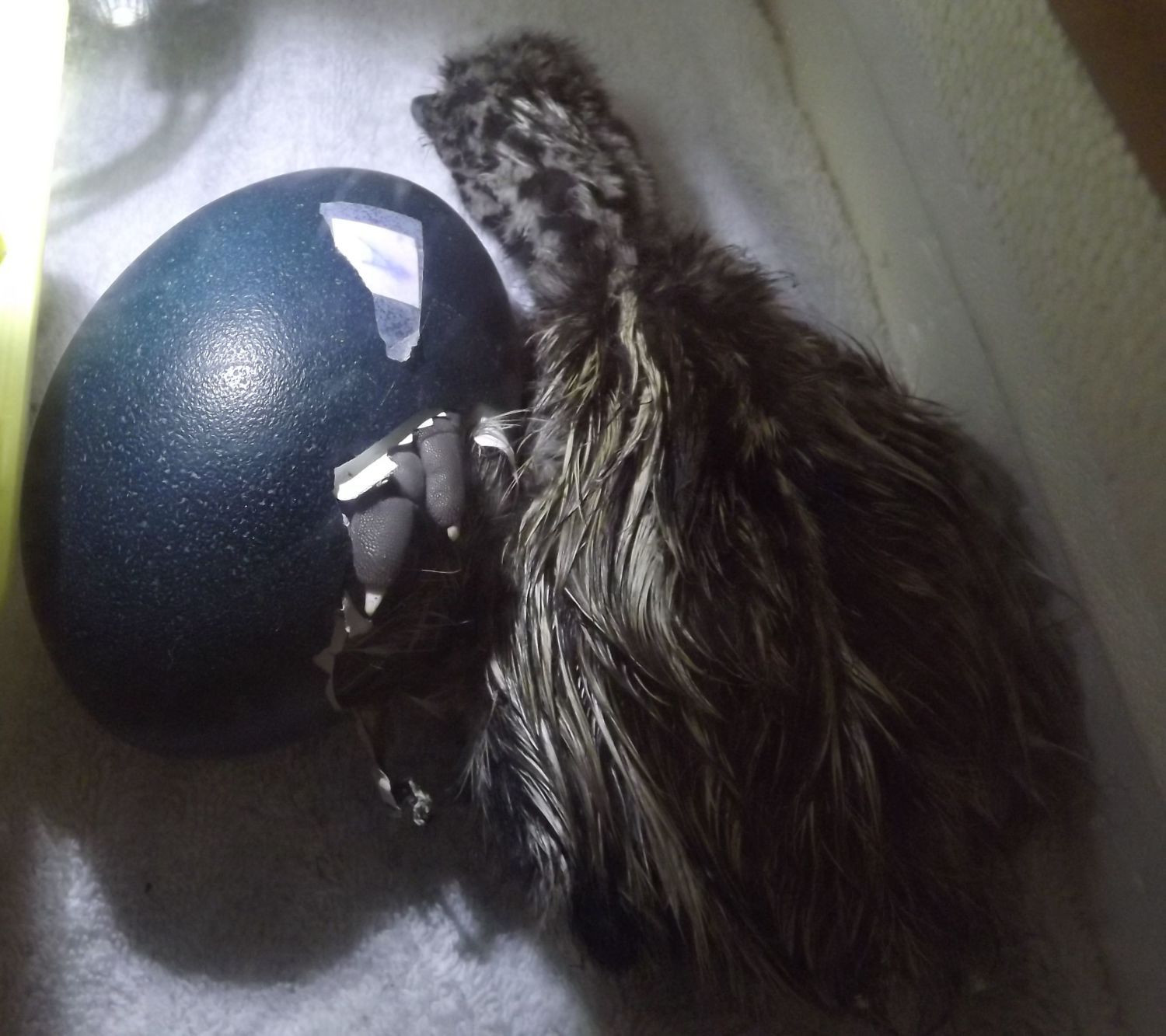 I was getting worried that they weren't eating. Day 3 they were very happy to eat kale and carrots.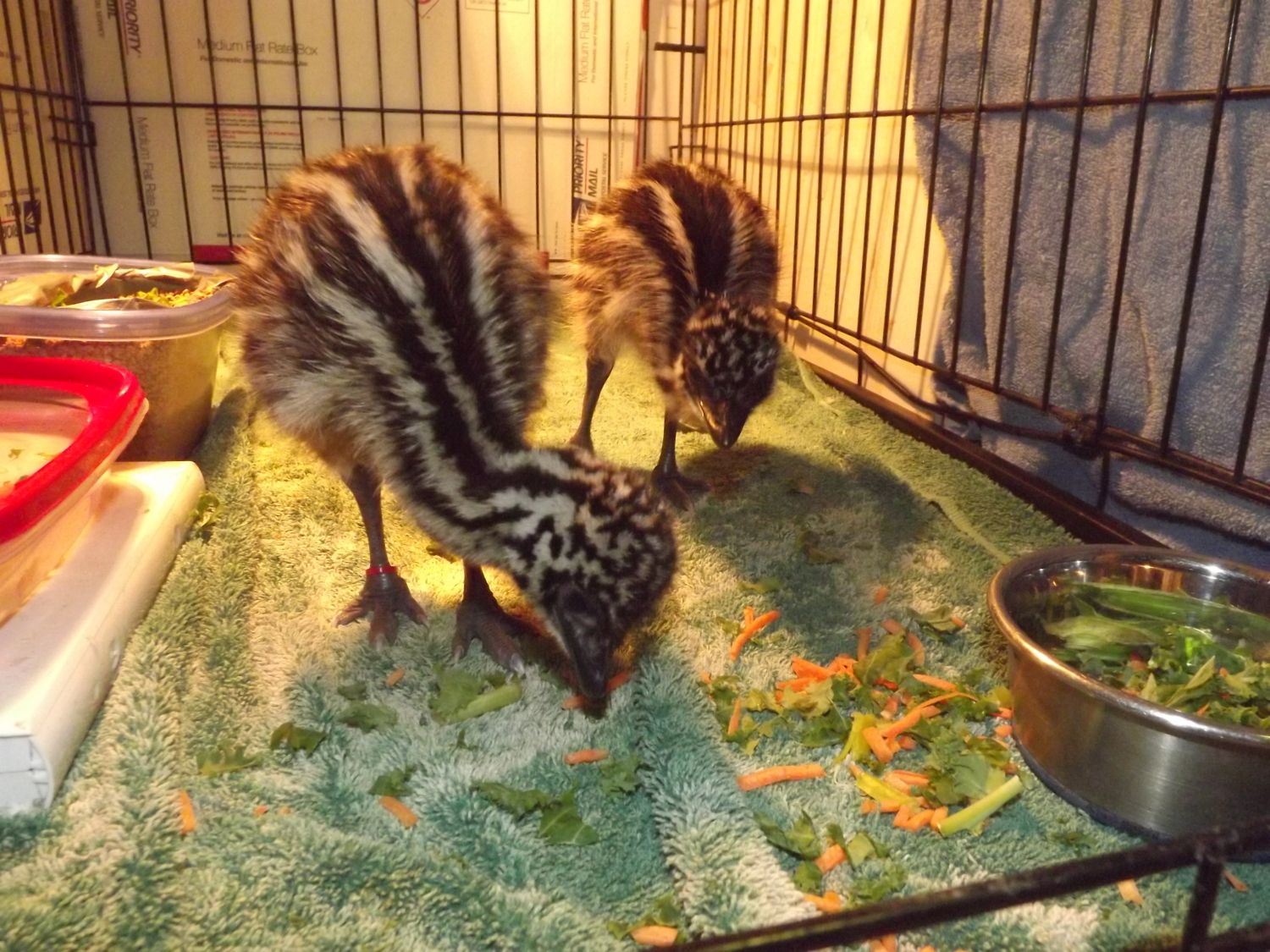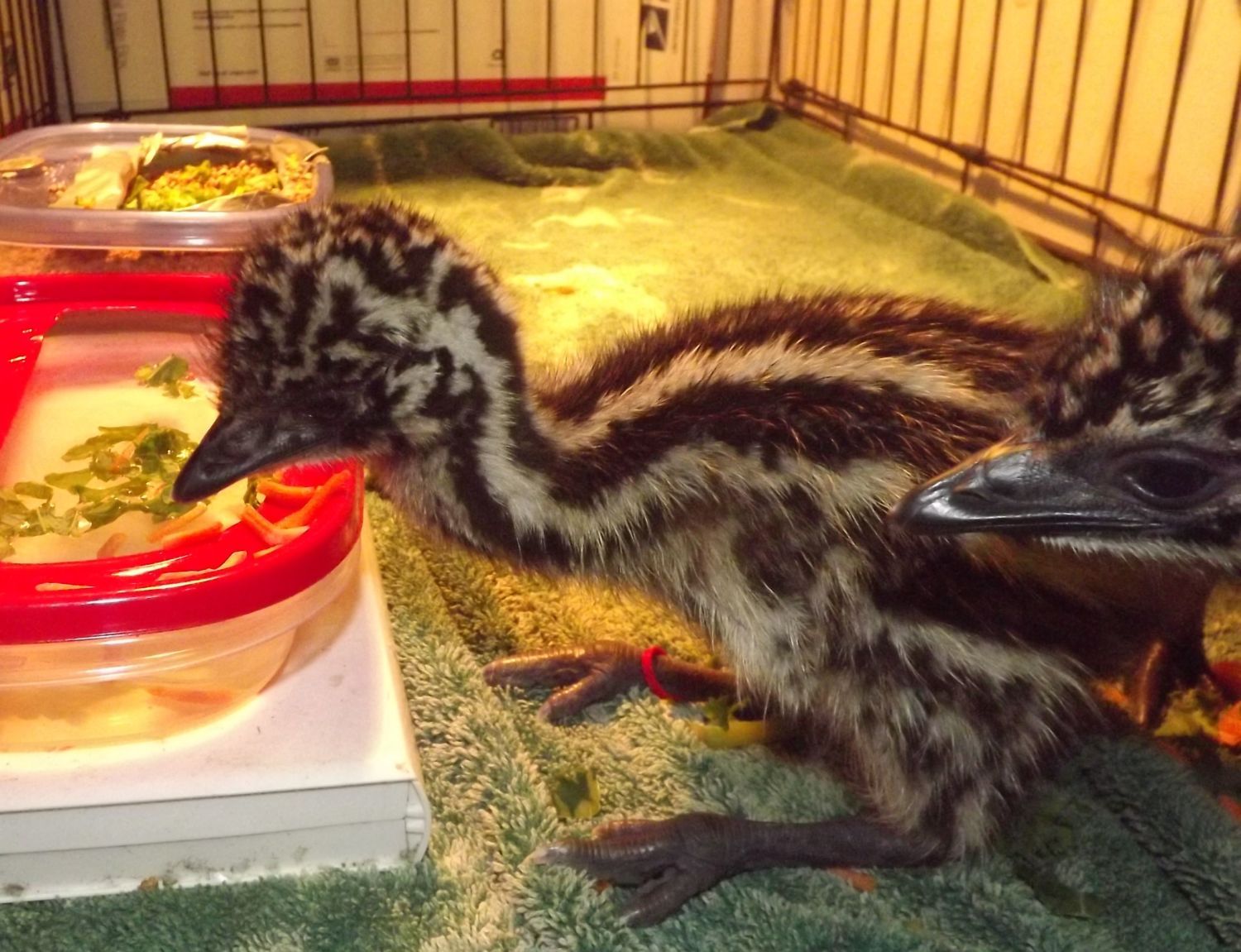 Edited by kathyinmo - 3/18/12 at 8:52am