While I was volunteering at the aviary today I noticed the white silkie hen was limping. I picked her up and flipped her over and this is what I saw:
She may have been like this for some time since you can't normally see her feet anyways and had she not been limping no one would have known she was injured. I can't quite figure out the best course of action on how to handle this. I took her inside and soaked her foot in a bowl of warm water hoping that maybe it was poop and much crusted on that could be wiped away. No such luck :( it did loosen the outer layer a bit but the remaining crud is sticky and stuck like glue. I was able to carefully scrape some of the outer stuff off. You can see on the top of her foot where the 'scab' is lifting away and showing an open wound.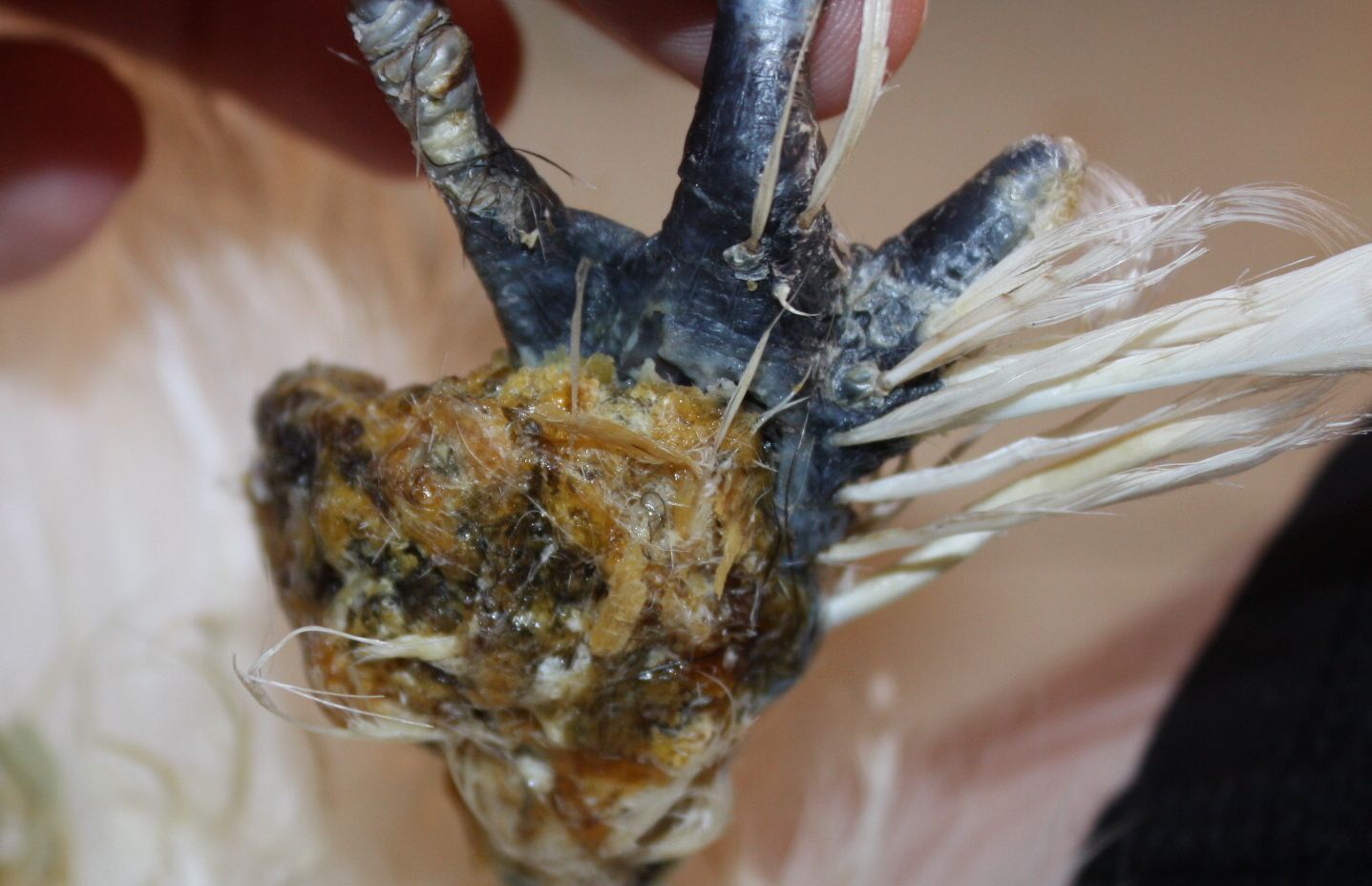 Please anyone if you could tell me how to go about removing this gunk with minimal pain to the poor girl I would appreciate it. I plan on bathing her tonight since she stinks to high hell.
This is the babe, i'm calling her Peggy (short for Peg-leg) :P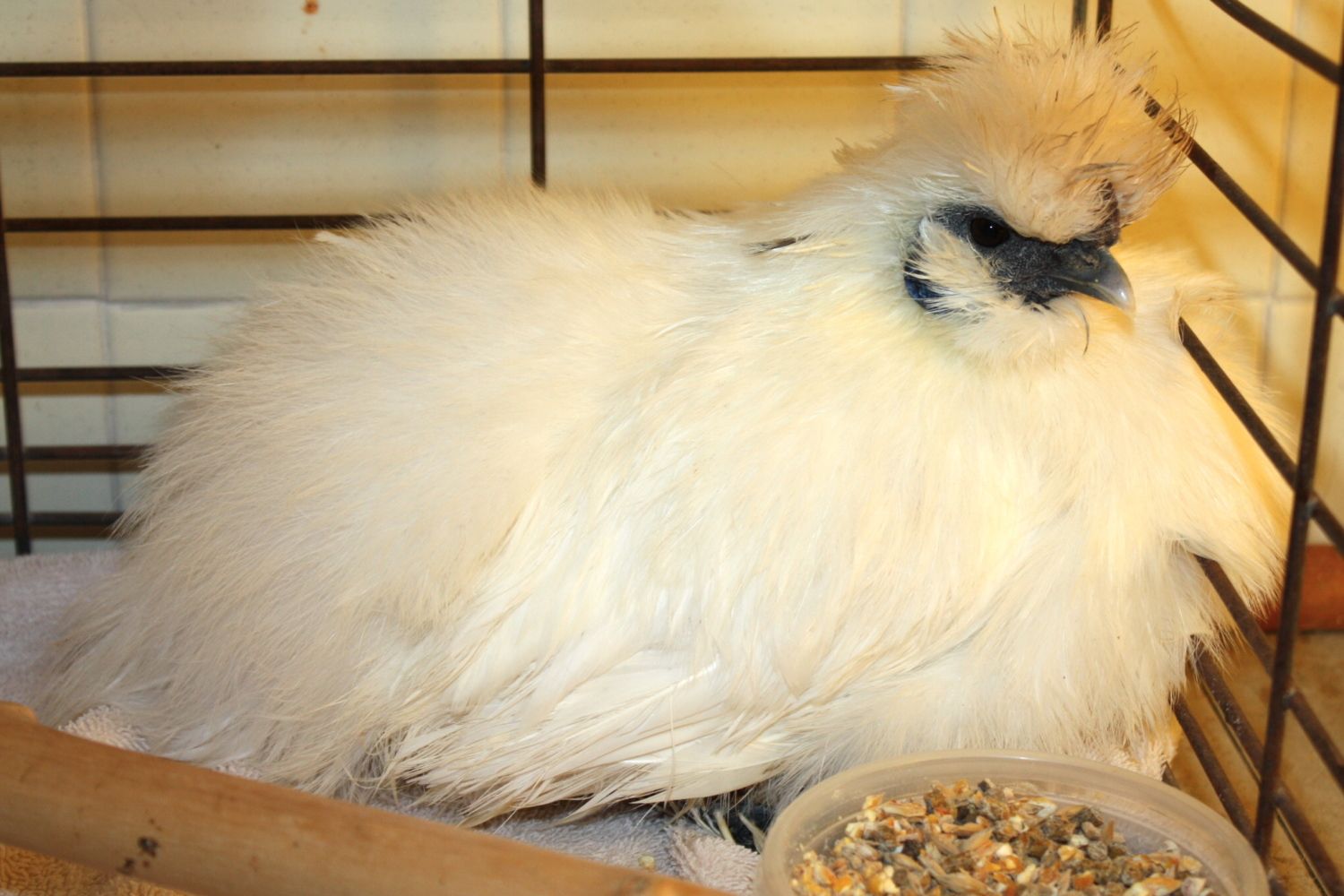 Edited by kristamarie - 3/19/12 at 8:53pm
*Henny, Scramble and Lady Peckington III*
*Henny, Scramble and Lady Peckington III*