This Classified is Closed
For Sale:
*AUCTION* Twelve (12) Rare Blue Isbar Eggs! Blue Chickens, Green Eggs!
This is an Auction Formated Listing - Please do not PM to bid! - Place your bid in a reply.

Bidding will start at: $75.00
Additional bids will be in increasing $1.00 increments
Shipping will be via USPS Priority Mail at a cost of $15.00. Eggs will ship the day after the auction ends.
Auction ends at 5:00 p.m. PST on Wednesday, March 21, 2012
Please place your bid as a reply to this classified (do not PM to bid!).
Subscribe to this classified auction using the immediate notification setting when you bid so that you can stay informed!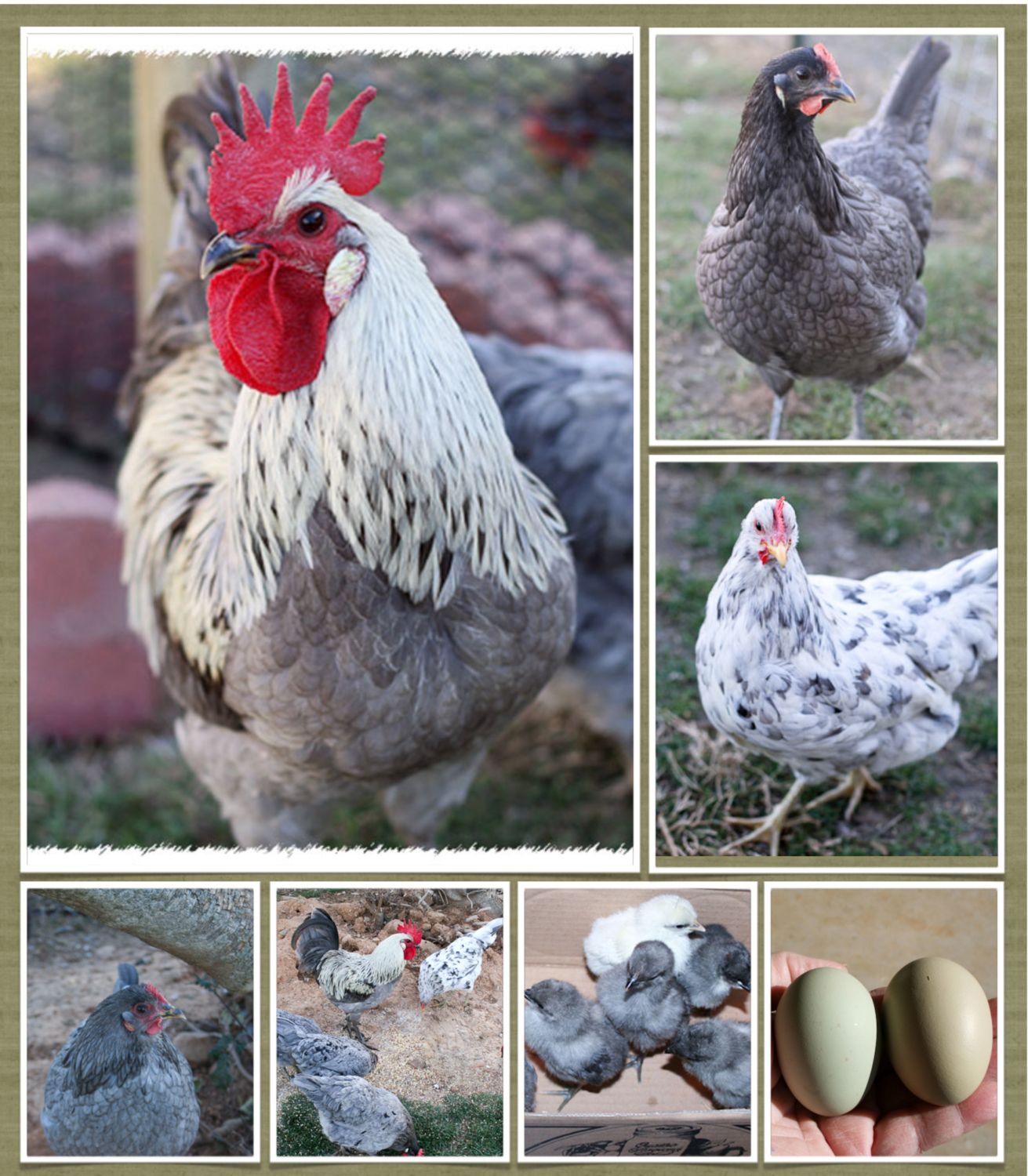 Extremely Rare * Imported Blue, Black, Splash Isbar Hatching Eggs
The Isbar was developed in Sweden in the 1950s by Martin Silverudd. Blue is the preferred color, but as with most blue fowl, they also exist in Splash and Black as well. They lay around 200 large green eggs a year. The shade of green varies and eggs can also be spotted. They are a fairly docile, easy-going bird and generally do well free ranging. My flock of one cockerel and eight pullets came directly from Greenfire Farms imported line. The combs are erect and straight and the feathering and leg color are correct. The striking blue color, gorgeous green eggs, and their rarity make the Isbar the ultimate backyard chicken. 
Terms of this sale:
Eggs have been tested for fertility. Please understand that I will package the eggs to the best of my ability to prevent breakage, but I cannot be responsible for damage done in transit. These eggs will be wrapped individually in bubble wrapped, then boxed. The package will be double boxed with styrofoam packing peanuts between the boxes. They will be shipped USPS Priority Mail unless the buyer contacts me and opts to pay additional for Express shipping. When the eggs have shipped you will receive a tracking number. The fact that an egg does not hatch does not mean that it was infertile. Rough handling, x-rays, etc can cause damage that prevents the egg from developing. For this reason, the buyer must understand that I will not replace or refund eggs that do not hatch or develop. Buying hatching eggs is a gamble. Sometimes you win, sometimes you lose. I will do everything possible to assure you a win but will not be responsible should Lady Luck not cooperate. In addition, I reserve the right to refuse sales to anyone if I feel the situation warrants it.
Edited by The Sheriff - 3/18/12 at 9:29pm