First of all, for a little background on my chicken Goldie, here is the link to another story I posted about her...
http://www.backyardchickens.com/t/556905/sweet-chicken-story-update
Since I posted that story, Goldie finally decided to permanently join her flock mates full-time a couple months back. She gradually showed more and more interest in the outside roost and finally one night she just went in with the others...She's been roosting outside ever since.
Today though, she decided to get back some of her house chicken form! Here she is at the door, my wife noticed her pecking VERY insistently at the glass door. "Peck Peck PECK peck, pa PECK peck pa pa pa peck peck!" says Goldie....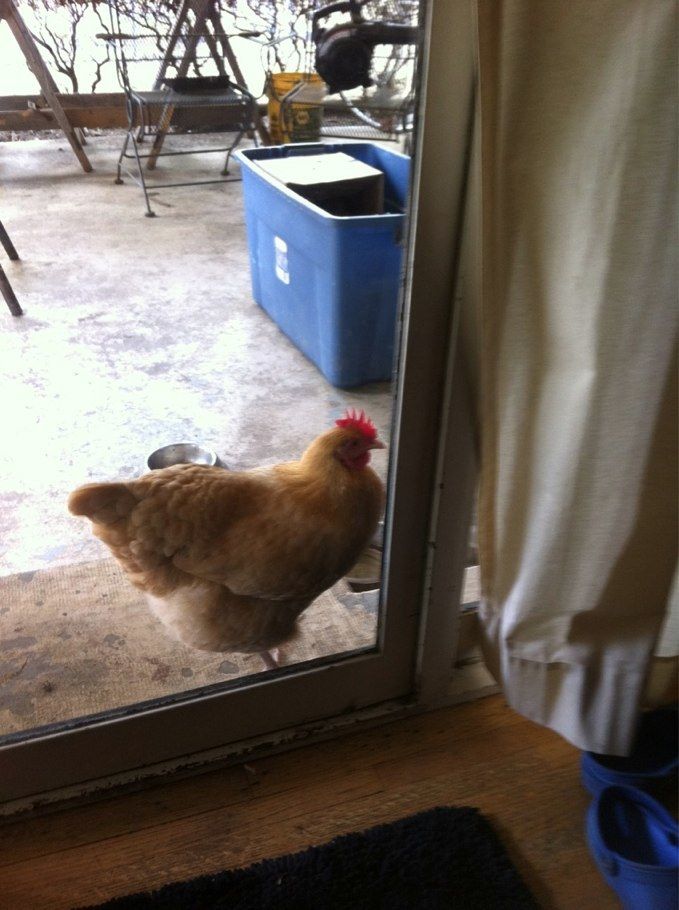 So of course my wife lets her in. Well, Goldie first hops up on the recliner looking somewhat anxious and distressed, then she hopped/flew over on the coffee table, and then onto a blanket that she spied on the couch....she just nestled right in: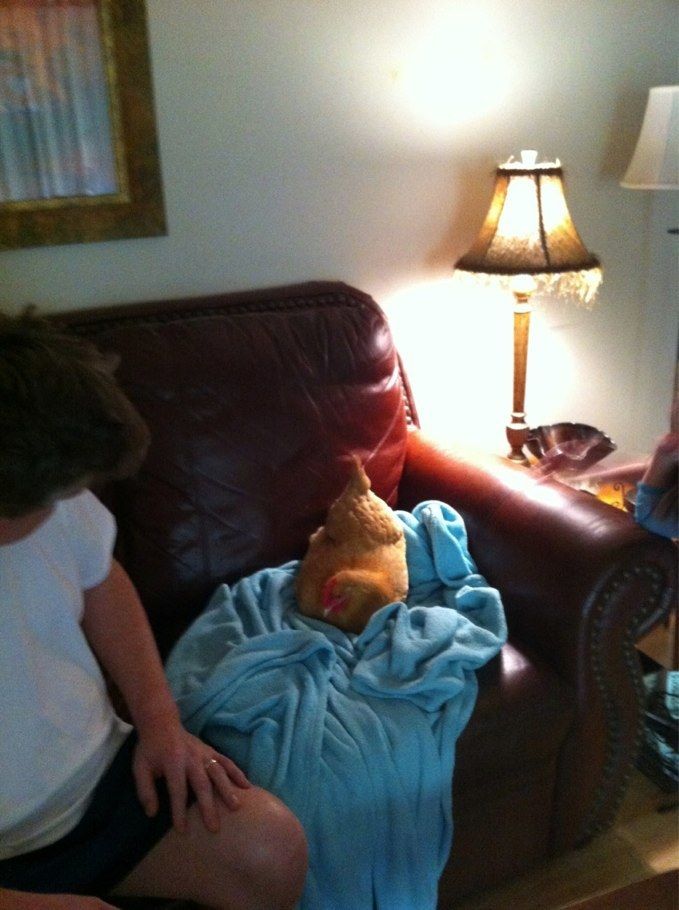 I usually don't let the chickens stay inside for more than a minute or so if they are curious enough to come inside...but Goldie just seemed pretty intent on staying right there. So I walked in the kitchen for a few minutes making some coffee. When I came back in the den, I noticed....Yep, you guessed it! Look carefully underneath her: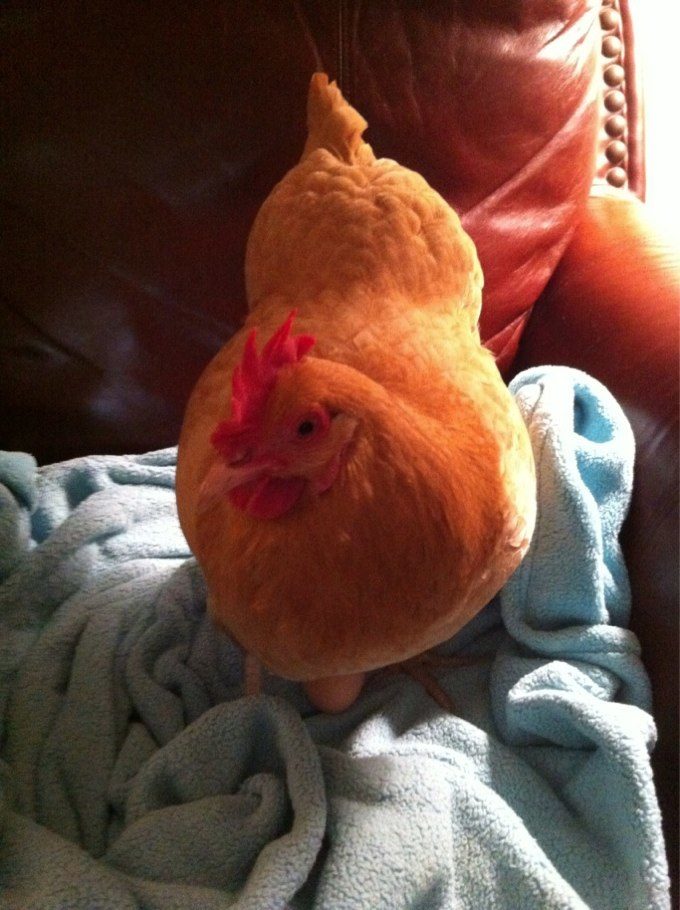 Goldie LAID AN EGG RIGHT ON MY COUCH!!!!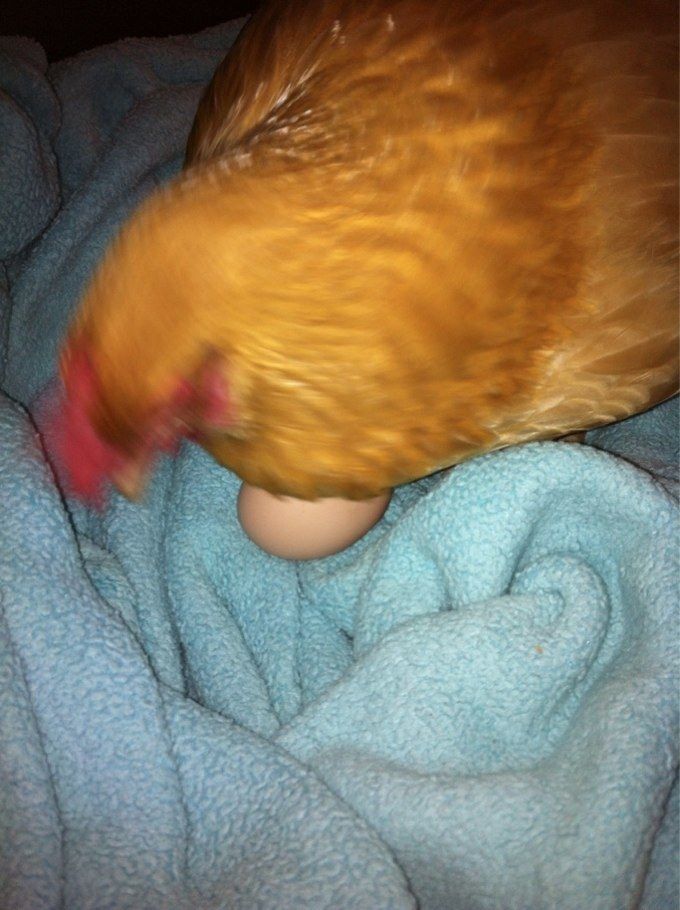 Goldie was quite proud of herself, but ready to go back outside...so she did. I was left in shock with an egg on the couch! The kids thought it was great and couldn't stop laughing.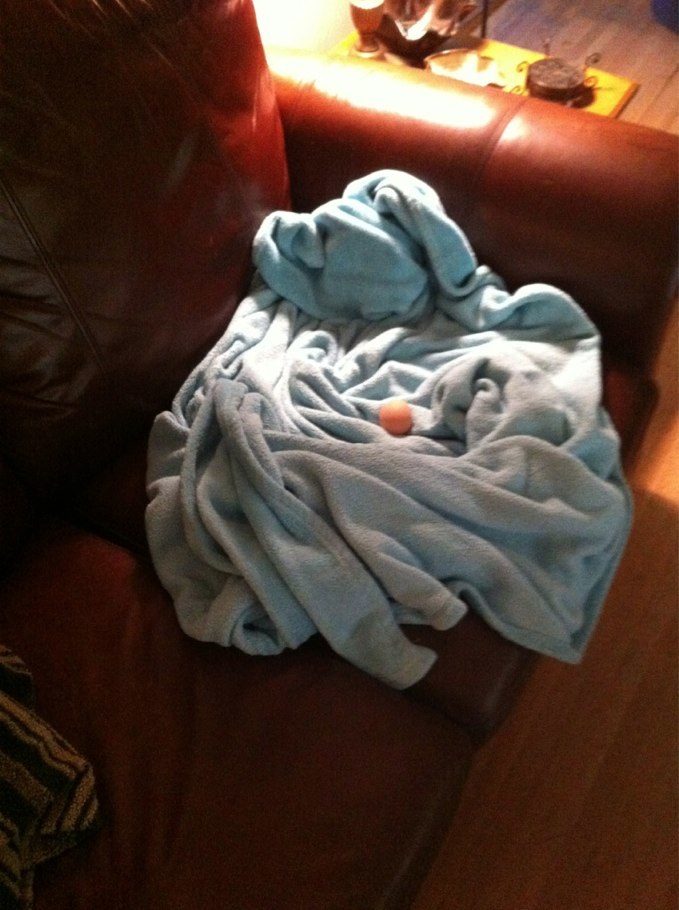 The End
(apologies for the poor quality cellphone photos)