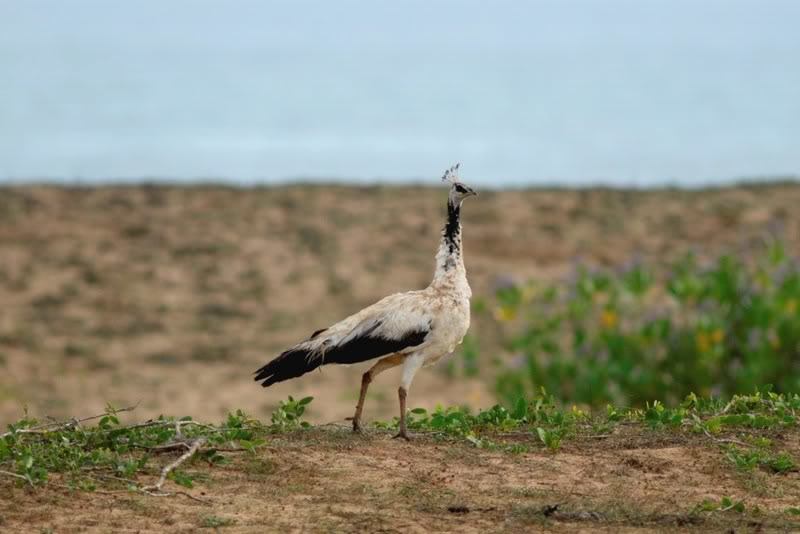 That's what Kermit wrote in 2008 about that pic :
Believe it or not this photo is of a wild Singhalese Peafowl female taken on an island off the coast of Sri Lanka. This mutation has been known by Asian collectors for centuries and has always been exceedingly uncommon. It is from this mutation, captured from the wild, that the Emperors of Japan and China generated both Black Winged and Harlequin peafowl sports.  
Not very precise on this little island on the coast !
Here is another pic (2009) of this mutation in the National Park of Bundala in the south of the country.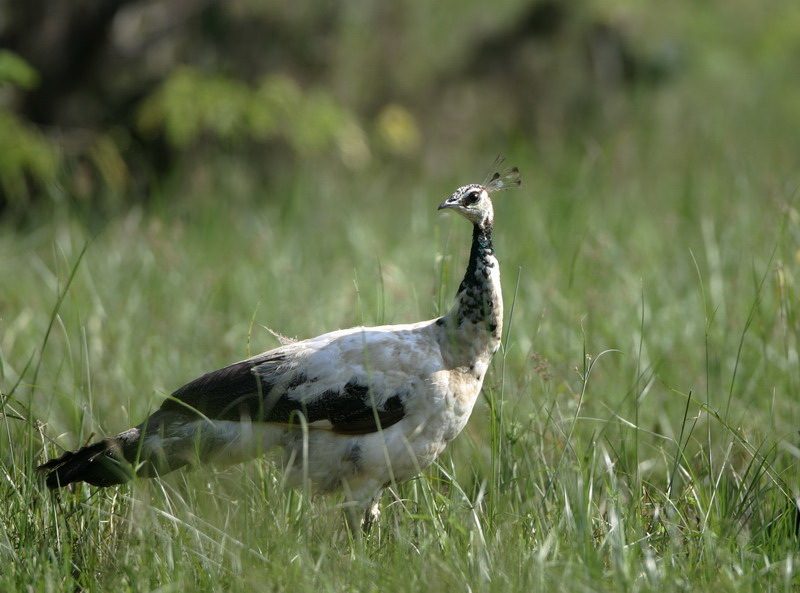 Map :  http://www.srilankaecotourism.com/images/bundala_map.gif
And then this picture taken at Wilpattu National Park in the north :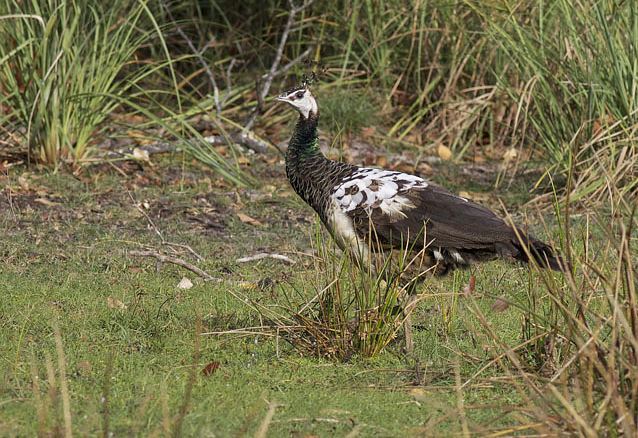 http://orientalbirdimages.org/birdimages.php?p=2&action=birdspecies&Bird_ID=099&Bird_Family_ID=&pagesize=1
Map : http://www.srilankaecotourism.com/images/wilpattu_map.gif
On this photo of a peahen from Sri Lanka can be seen that the last feathers of the wing are dark or black ... with the standart blue peahen they are gray/green - brown.
http://www.flickr.com/photos/chaminda-bandara/5302638916/lightbox/ 
Conclusion :
When I ask to Google images of " peafowl " ..... he gives me more than 80% of male ... peacock photo.
Females are rarely photographed !
When I ask to Google images corresponding to " peafowl Sri Lanka " I got photo of peacock and 3 pics of peahen presenting a mutation and NO pics of male mutant !
The mutation is present only with females .... WHY ?
Edited by Dany12 - 3/22/12 at 12:31am