I know, it is my fault, since I am the one who forgot to close them up for the night. I've told and retold myself (and being told, I am human, bound to forget sometimes, does not help my guilt). All that aside...
Early morning (before daylight) a racoon got hold of the hen's neck, ripping off feathers and skin off. She still has skin and feathers on the front of her neck. I did hear the ruckus, and went out the back door yelling, which is probably what scared the coon off before killing her. She came to me, jabbering away about it all and squatted at my feet so I could pick her up.
I put her in the bathtub while I could get some items together...
Mist spay bottle with warm water to clear any debris off of wound area.
Antibiotic ointment
Gauze pads and roll
Scissors
Stretchy tube thingy, kinda like the top of a tube sock but thinner material
(While getting the supplies together, I cried... but didn't while tending the hen to try keeping her calm)
She is a very good patient. Bleeding wounds the first time I clean and bandaged. Barely any, dried, on it at removal. None, the third time. I've changed the dressing three times, and will again, twice a day, as long as needed.
I would normally cull, but as I said she is my favorite, so I am going to try and help.
I have her in an inside cage (old rabbit cage), sitting on my washer. She can see out the window and isn't in a major traffic area of the house. She is drinking and eating lightly (compared to her normal eating habits). She also laid an egg today... later in the day then normal. I do not see any signs that would make me think she is in shock).
What I need to know, is what else I should do for her and any thoughts on when it would be okay to put her back outside with the flock.
Picture of first bandage before removing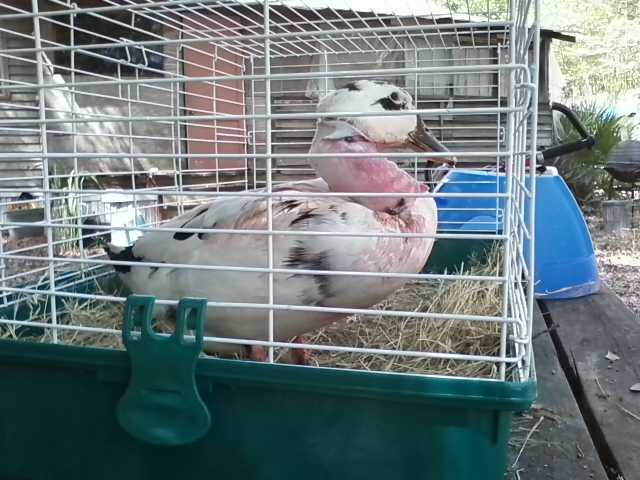 I did let her bath in the bathtub (yes, I cleaned it before and after her use) so she could wash off blood and soak the bandage for easy removal.
Pictures of second bandage before removal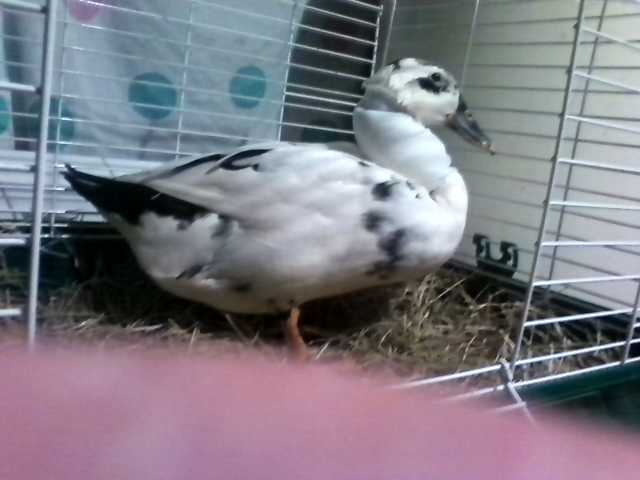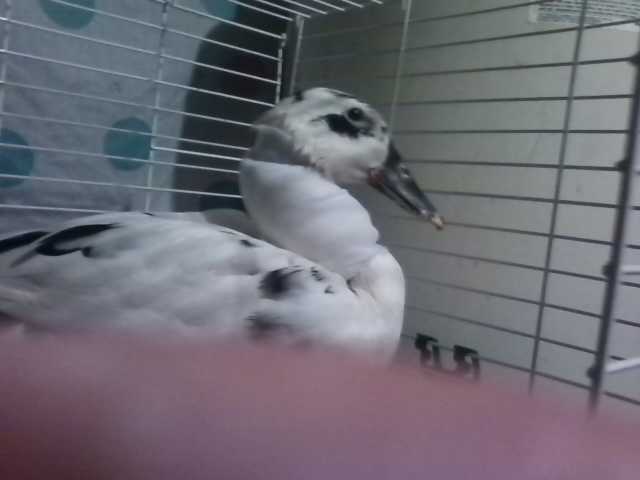 Two pictures and both have my finger in the way....
I could take a picture of the wound area, if anyone wants to see for helping with what more I should do.
Edited by Bee - 3/26/12 at 2:32pm
Life is full of beauty. Notice it. Notice the bumble bee, the small child, and the smiling faces. Smell the rain, and feel the wind. Live your life to the fullest potential, and fight for your dreams. ~Ashley Smith~
My SWAPS: Extra Eggs and Everything Else
Life is full of beauty. Notice it. Notice the bumble bee, the small child, and the smiling faces. Smell the rain, and feel the wind. Live your life to the fullest potential, and fight for your dreams. ~Ashley Smith~
My SWAPS: Extra Eggs and Everything Else