I have two new additions to the family to share! Meet Honeysuckle and Dulce de Leche! It was a seven hour drive to get these little gals, but it was totally worth it! They settled in nicely last night and are full of pep today! The kids aren't going outside until it warms up, I'm a sucker and I think below freezing is too cold for them in an unheated barn at this point. Dulce was born 3/7, and Honeysuckle was born on 3/16.
Just after pickup!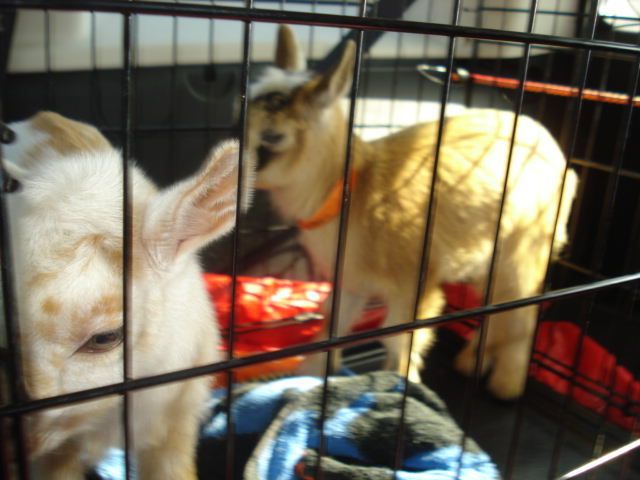 A better picture of Honeysuckle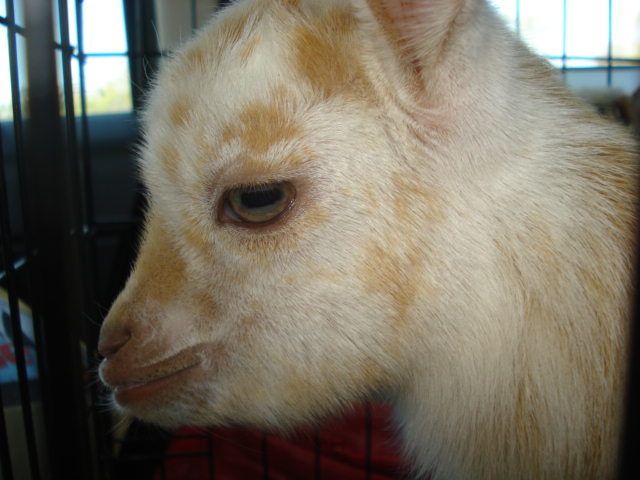 Dulce de Leche sleeping on my lap! She is the mellower of the two!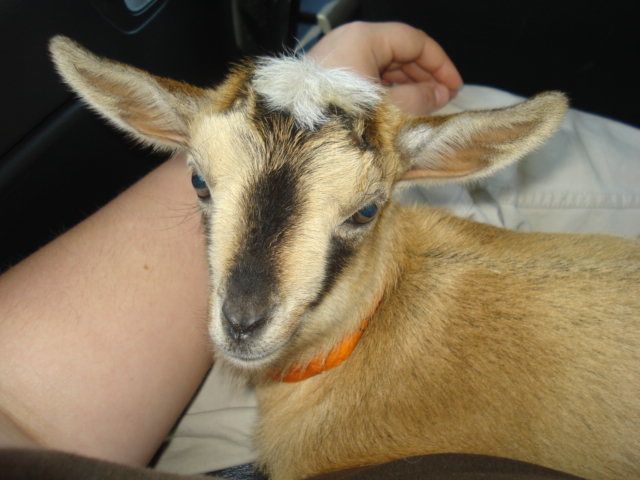 Honeysuckle eventually ran out of energy after running around the backseat!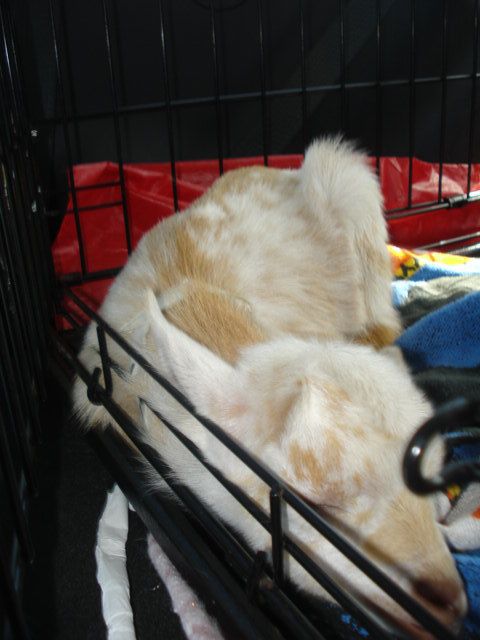 She was trying to eat the camera here!