I haven't posted in a while.
Today/ yesterday I lost my beautiful girl Lucky.
I saw her feathers all over the yard and the eggs that she was sitting on gone..But my Mum and I can't see her body anywhere.
She was the first chick that I ever hatched out, I house raised her.
I was basically was her Mum.
I'm just so upset :(:(:(:(:(:(:(
We shared a special bond that can't even be put into words.
I miss my baby girl so much 
Here is a link to the tribute I wrote for her, if anyone wishes to read it.
http://christiechickens.blogspot.com.au/2012/03/tribute-to-girl-who-stole-my-heart.html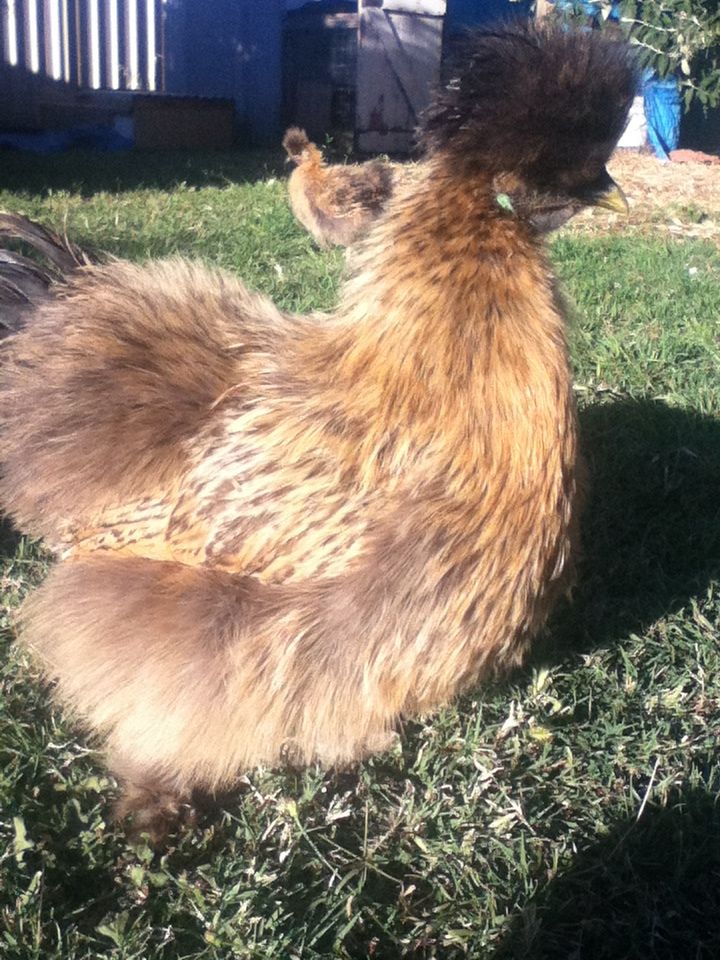 Edited by Christie Loves Silkies - 3/30/12 at 2:05pm
Owner of 7 Silkies- Thunder,Rose,Lily,Izzy,Bee, Charlotte,Belle,Lucy and Tree bird <3
Everything happens for a reason- ♥R.I.P Owl ♥ ♥R.I.P Lucky♥ 
http://christiechickens.blogspot.com
Owner of 7 Silkies- Thunder,Rose,Lily,Izzy,Bee, Charlotte,Belle,Lucy and Tree bird <3
Everything happens for a reason- ♥R.I.P Owl ♥ ♥R.I.P Lucky♥ 
http://christiechickens.blogspot.com