More than half of my flock are hens that a neighbor would just let roam free in the neighborhood and we'd often see the chickens or chicks being chased and/or killed by off-leash dogs (my neighborhood isn't too nice...). Some we got as chicks when they'd hid on our front yard and the momma was nowhere to be found. Others we caught as adults once the neighbor moved away and left some of his chickens behind.
Well finally, after months of trying, we caught the last two stray hens within the last 5 days. These two hens would spend a lot of time in our fenced backyard, hanging out with our chickens and eating their food, so integrating them to the flock wasn't too bad. Now they just need to get used to being in captivity, and they'll be fine.
Anyways, onto the pictures! This is stray no. 1, we named her Tissue.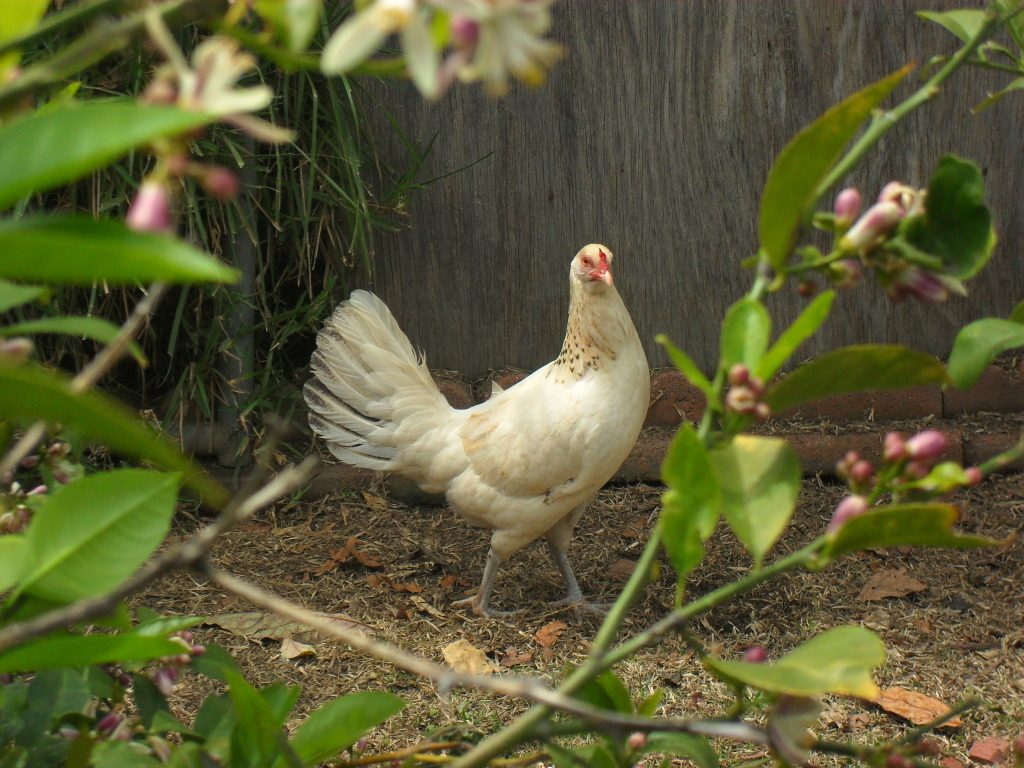 And this is stray no.2, Turkey