This Classified is Closed
For Sale:
BIG SAVINGS! ~~20+ Mottled, Mille Fleur, Lavender, Isabel and Porcelain d'Uccles $55 shipped~~
Will Ship To: Anywhere

These are ready to go out as soon as payment is received at ChooksChick@gmail.com. Please post SOLD!
20+ d'Uccles- Mille Fleur, Mottled, Lavender, and Porcelain
A local buyer's incubator died, so her loss is your gain!

I have a big flock of d'Uccles all in one pen. I've got a Porcelain Roo and a Lavender roo split to Mottled over the lot of Porcelain, Isabel, Lavender, Mottled, and Mille Fleur hens and pullets. You will have the potential to get Mille Fleurs, Mottleds, Lavenders, Isabels, and Porcelains. I've mostly hatched Milles and Lavenders lately, but everyone is laying now!

I ship in foam, double-box, and feed a special high-protein breeder feed I have milled for me with spices and supplements so the eggs ship well. I only ship fresh eggs, so if they go on strike I will delay shipping or offer a refund, but I generally ship in the Mon, Tue or Wed following the sale and receipt of payment. I take PayPal, but not e-checks.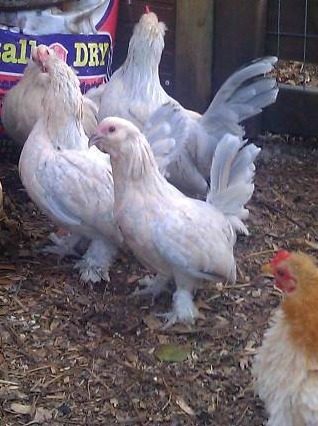 This is an old pic...no Seramas anywhere near this pen currently...sold that flock!

This is for 20+...but I try to send extras.
Please remember that any shipped eggs may go through damaging travel conditions, and I will do everything I can by packing them in foam and double-boxing them. Occasionally I run out of her foam and I ship in a different type of foam instead, but it's just as stable, and keeps the eggs safe!
I feed my flocks an exclusive diet made of 12+ grains, herbs and spices, with a highly-digestible protein content for robust eggs- and naturally, robust chicks! These eggs ship well and great hatch rates result.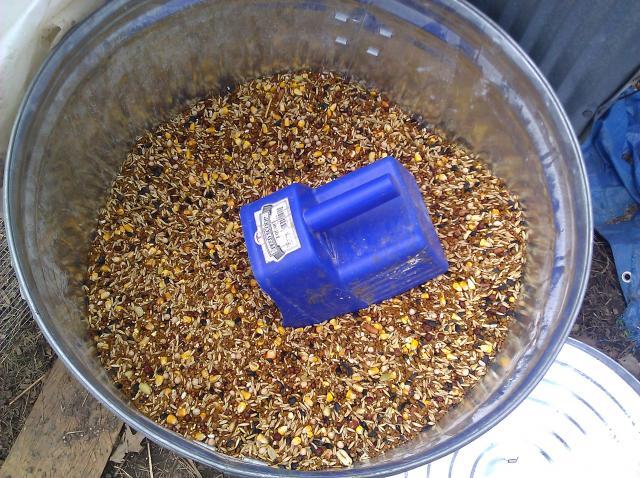 You can find my feed recipe here.
Please feel free to ask questions.
Edited by ChooksChick - 3/29/12 at 4:55am