This Classified is Closed
For Sale:
Buy it now!10+ Speckled Sussex Hatching Eggs - Lovely, Lovely, Loved Speckleds
Will Ship To: 48 Continental US States

Buy it now! These eggs will ship  the week of October 15, as long as we get paypal (not e pay in time) and hens continue to lay as presently  We are twice blessed with beautiful Speckled Sussex birds. First to get the original flock and now to have found a non-related rooster for our new lines!  The hens are the children of the flock that Lazarus sired.  We've been raising Speckled Sussex for over 6 years now and love to care for these birds.  So friendly and gentle. They are always out of the incubator FIRST and run toward my hand! These eggs are $30 per 10+ hatching eggs plus postage and handling.10+ means that if there are extras the day of shipping we will include them.   Lazarus pictured with Farmer Nancy holding him is now on another farm.  The "new Roo" is also in the "photo" pics above. Shipping is $17.00 is priority mail and confirmation delivery and wrapped as described in the last link of this auction. Although we select and wrap eggs carefully, we do not replace eggs as there are things outside of our control such as how the eggs are handled during transit and incubation.  We do offer hatching assistance if needed.
When you are ready to order, place sold as a response to this listing and deposit funds into our paypal. (If you don't have paypal, please message me at garryfarm@gmail.com so we can discuss other payment options including money orders!)
We do accept paypal at  bargain020720@yahoo.com  Please be sure that your paypal shows your name, address and a phone number if you want to pick up at the post office.  IF you do not use paypal, please contact the farm at garryfarm@gmail.com.  If you are a new member to BYC, you may have a limited number of messages on your account, so feel free to email us at the farm account,    garryfarm@gmail.com for any extra needed information.


Thanks so much and have a blessed and beautiful day.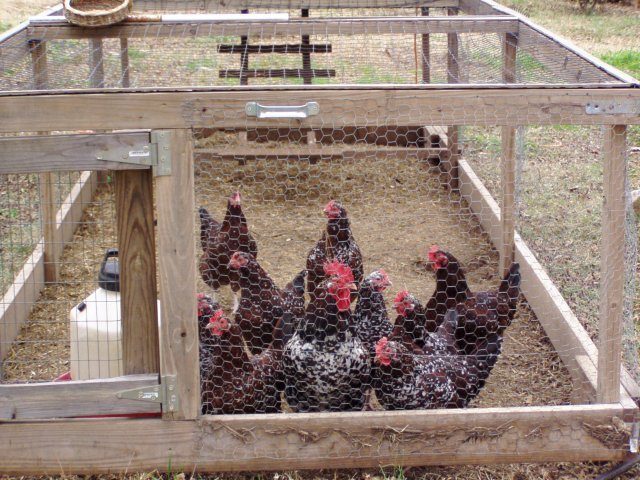 More information about our full time farm and our philosophy is available at our website
http://thegarryfarm.yolasite.com/
how we ship:  http://www.backyardchickens.com/a/the-garry-farm-how-our-eggs-are-wrapped-packed-and-shipped
or facebook The Garry Farm  Happy & Blessed Bidding! We're fulltime farmers,please give us time to answer questions!
Edited by bargain - 10/12/12 at 6:55am