Who else got stricken by the chick bug?
Oh my, I was not going to buy any this season whatsoever. My 2 turned into 8 last year. I just bought 3 more 2 days ago.
A cuckoo Maran, light brahma and golden Lakenvelder. I'm not sure of the temperaments of the Marans or Lakenvelder, but the brahmas are sweet.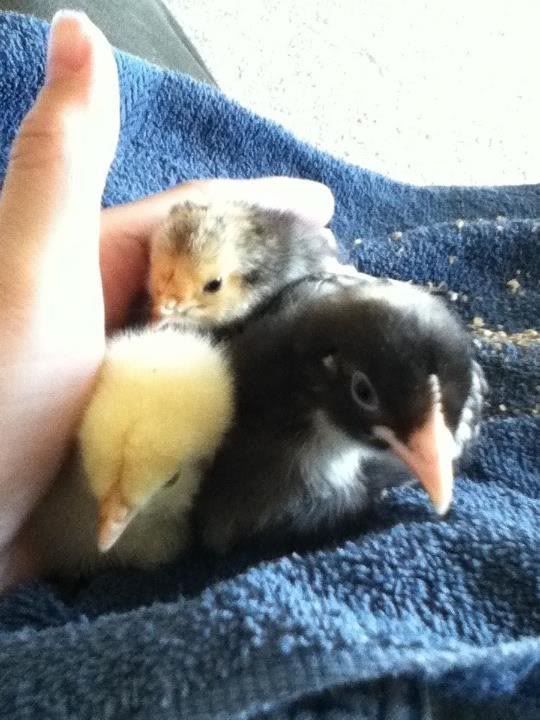 Sorry for the bad quality pic. My babies think I'm their mama already.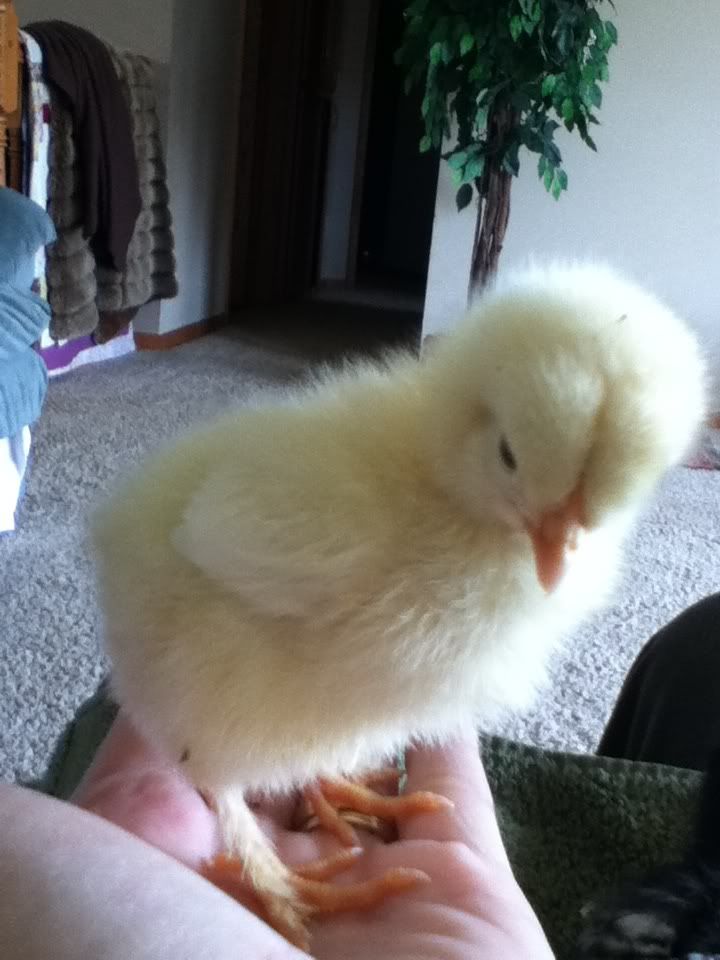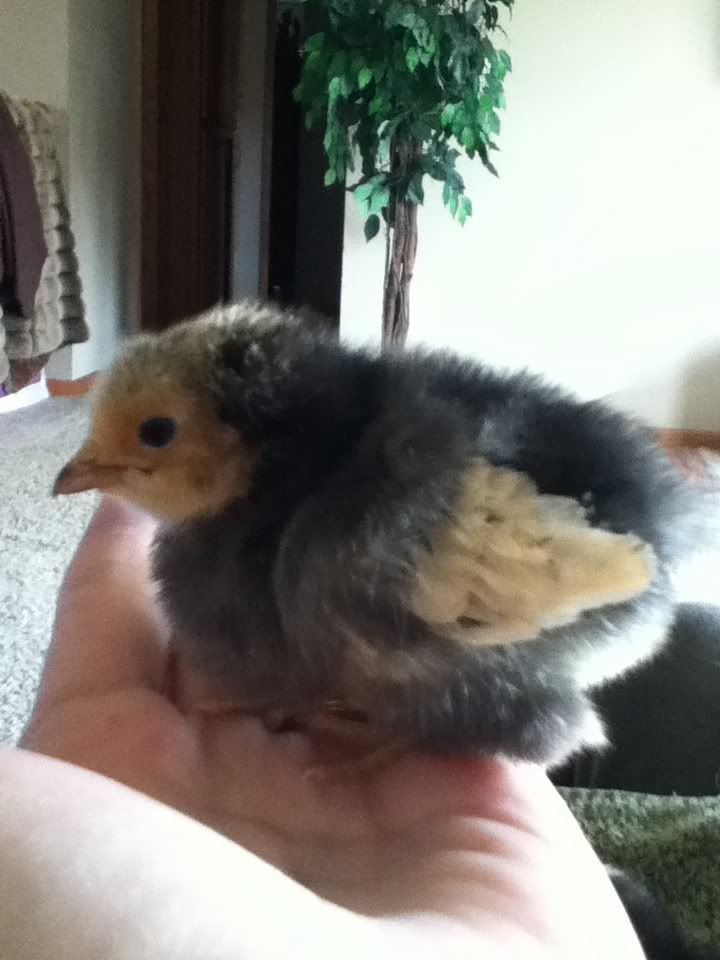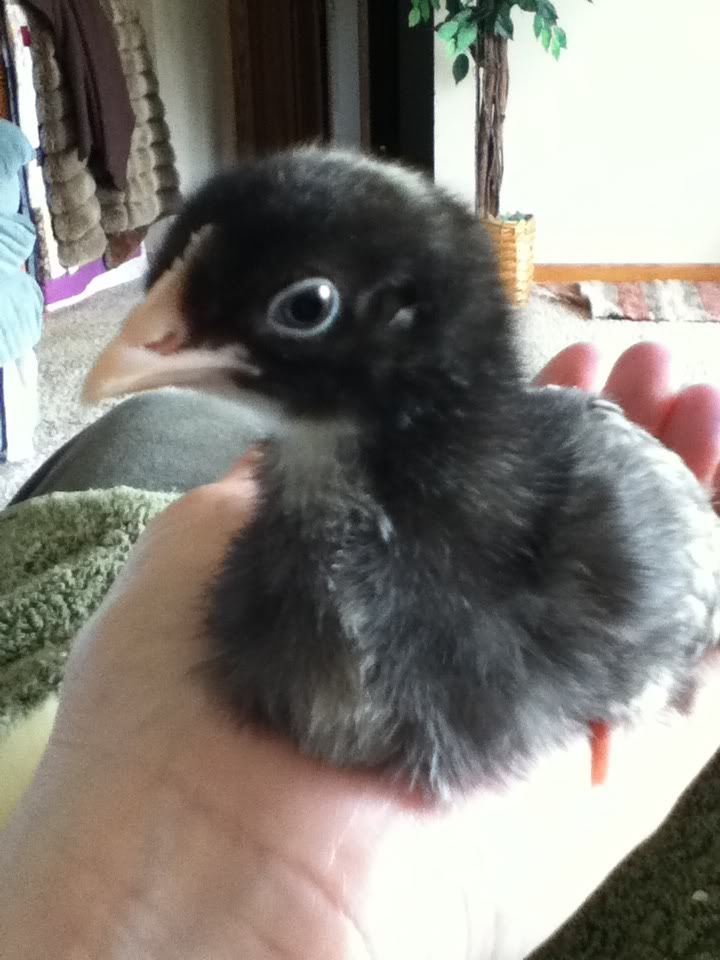 Edited by Nicole01 - 4/3/12 at 4:10pm