Picked from the pullet bin. I'm guessing she's about 3 weeks old. She's feathering very quickly/nicely with new pinning straight down her back. What's throwing me off is her barring, she's coming in with a lot of white. Her comb looks kinda big, but I'm not familiar with the Maran breed. She has pink legs, so I know she's a Maran.
My photos were taken from my iPod touch and quality isn't the best. What are your guesses? She has the stance of a hen. She's not feeling the best, but getting better. Sneezing and gurgling nose. Vitamins are helping her heal quickly.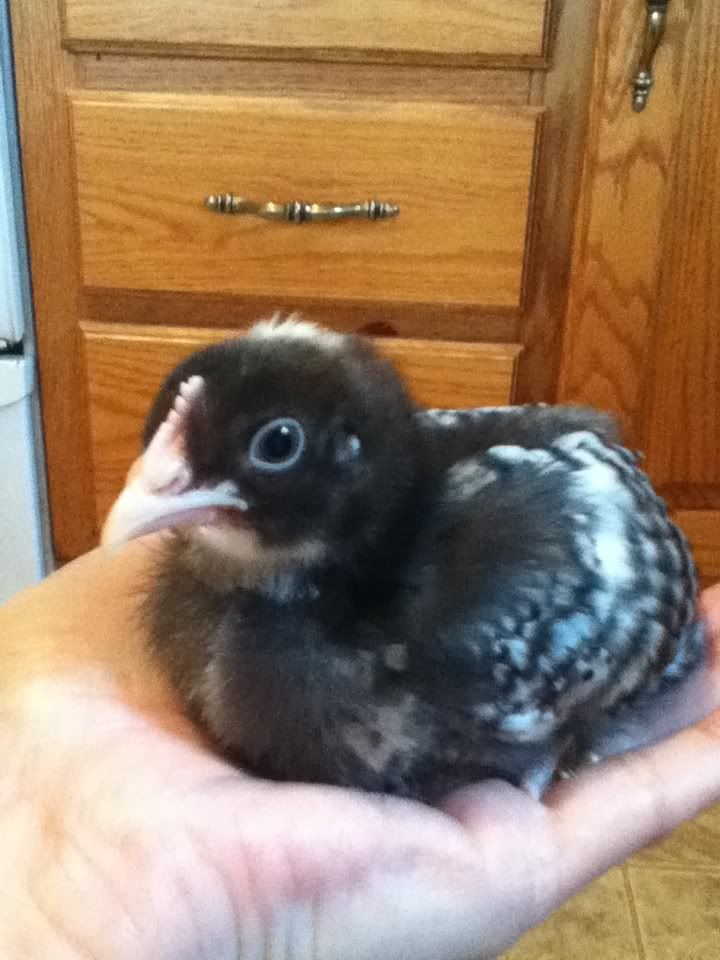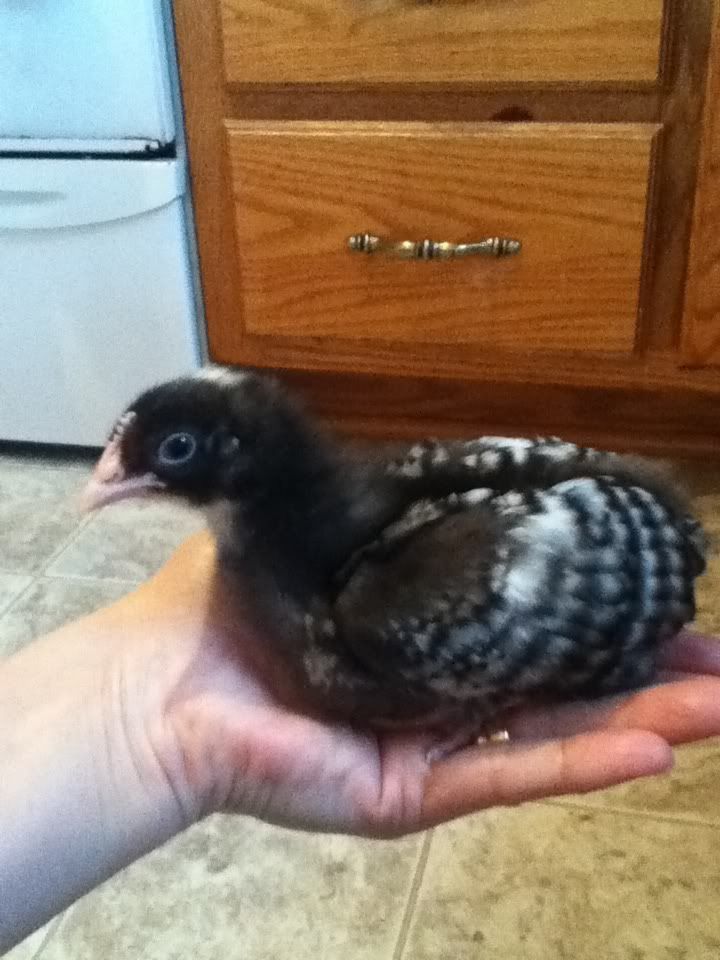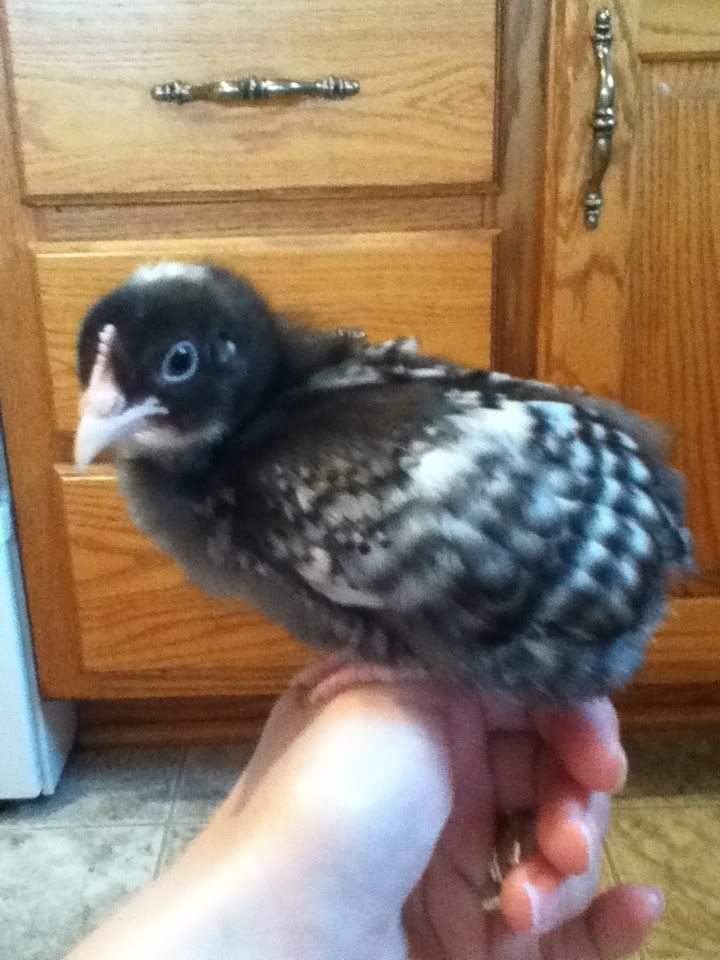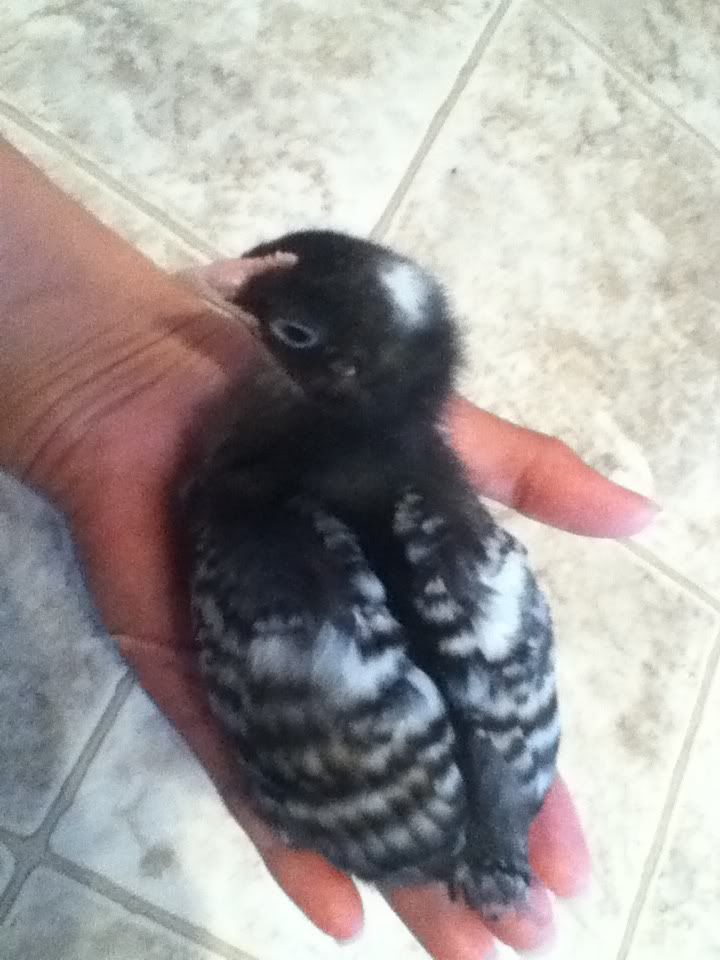 She's from the hatchery.
Edited by Nicole01 - 4/7/12 at 10:49am