of the duck coop! As most of you probably know, I have a pekin drake named pete, and 3 muscovies, 2 hens 1 drake.
Pete will NOT leave the poor hens alone! The black and white girl won't take his crap, but the poor white girl can't get away and he has her bald behind her neck :( What the heck should I do? We sat cinder blocks up in the outside part of the pen because she can get up there and he can't. Sometimes hes fine, other times hes relentless! I'm afraid he's going to do this with the other ducks we have/are getting....2 rouens, 1 male 1 female, 2 swedish, 1 male 1 female(i think, if i vented them right) and then the pekins we are getting in on wednesday....of course when they are all old enough to go down into the coop. He's looking to get himself evicted.
*excuse the mud in the pen, I had just dumped the kiddie pool out lol and the coop is still being renovated...we just got a hole dug and liner set on the other side of the coop for their "pool" area*
This is where the poor girl spends most of her time and he just circles it waiting for her to come down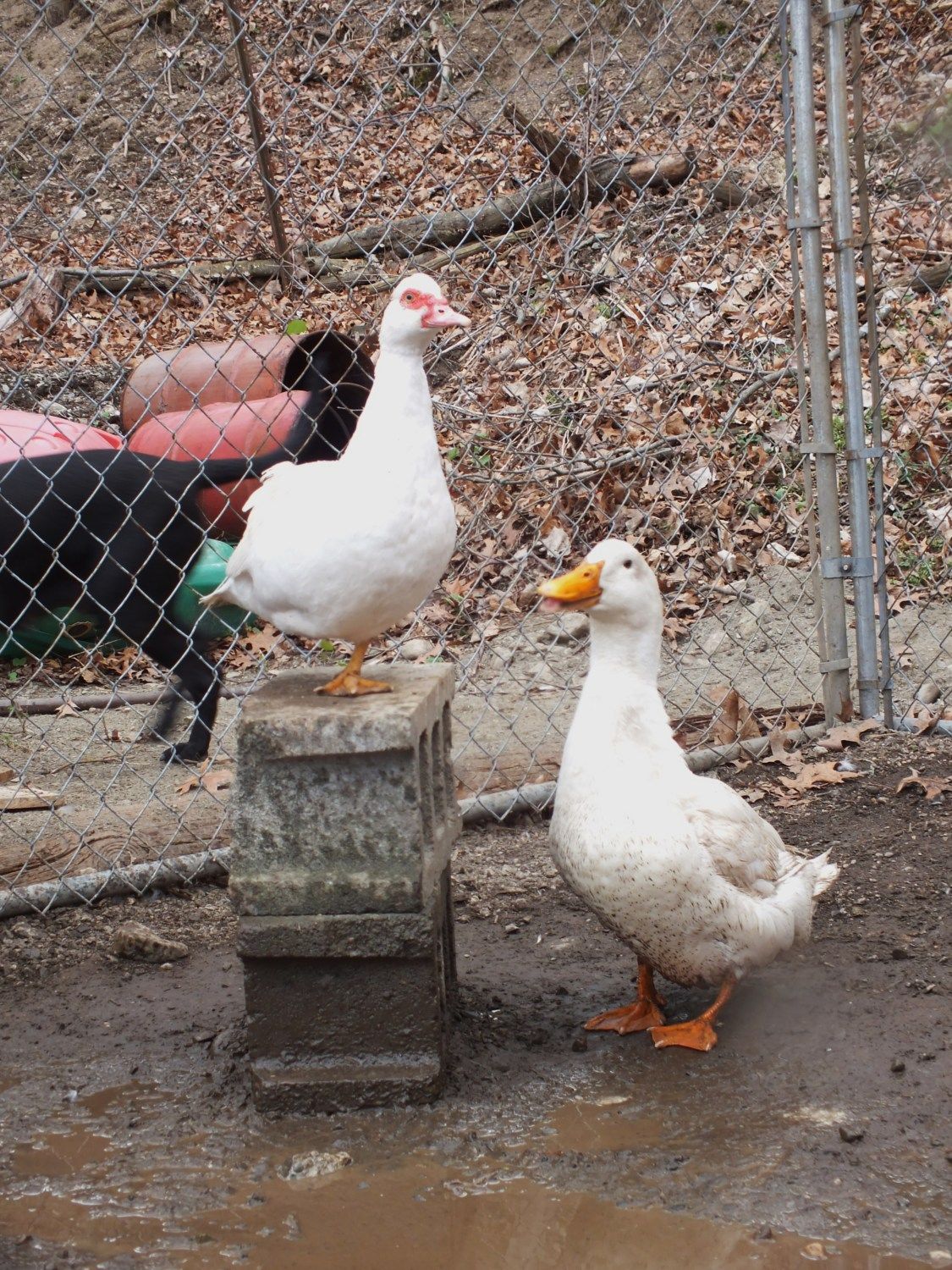 this is the back of her neck
Him with the black and white girl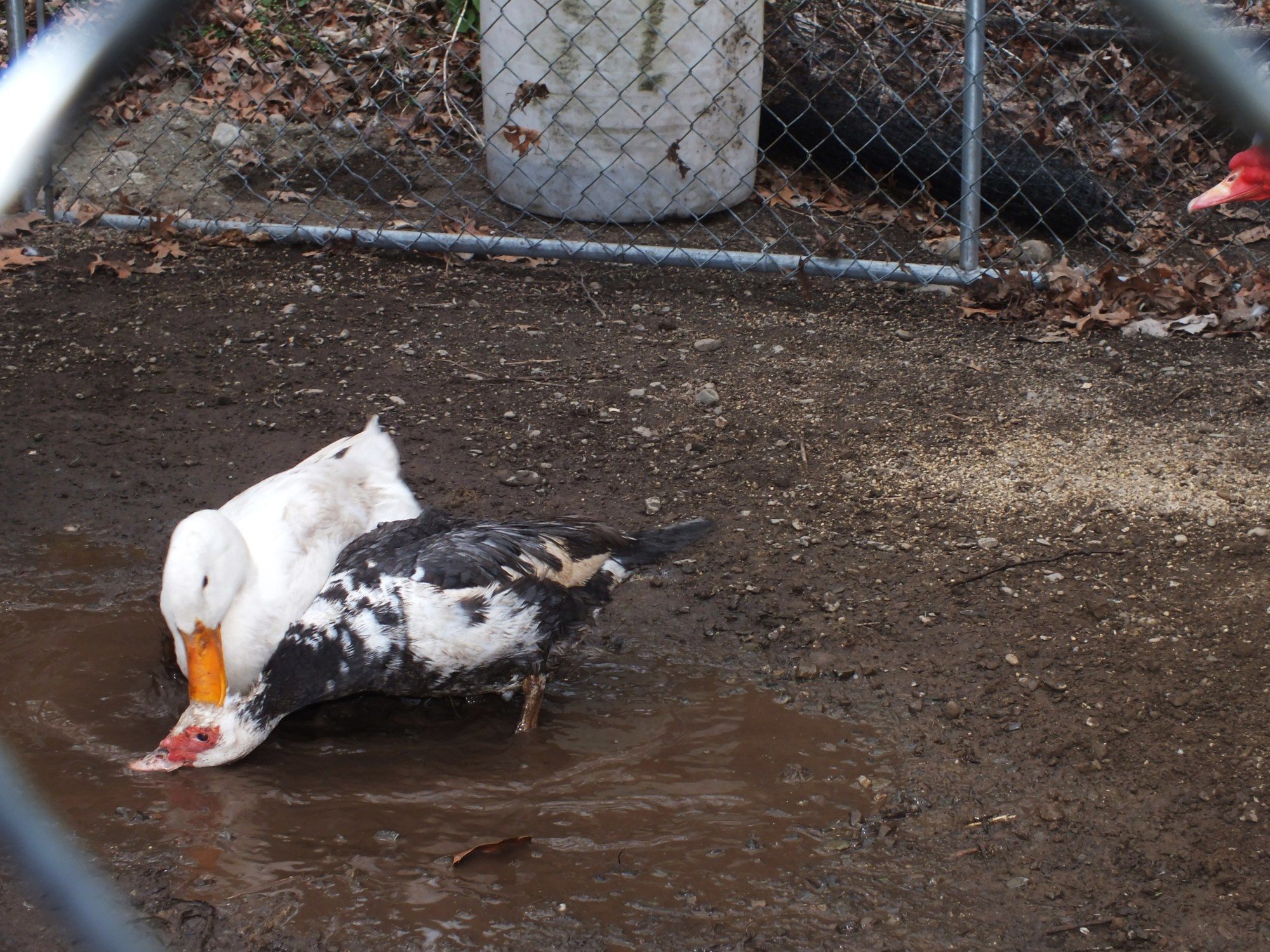 but she doesn't put up with his crap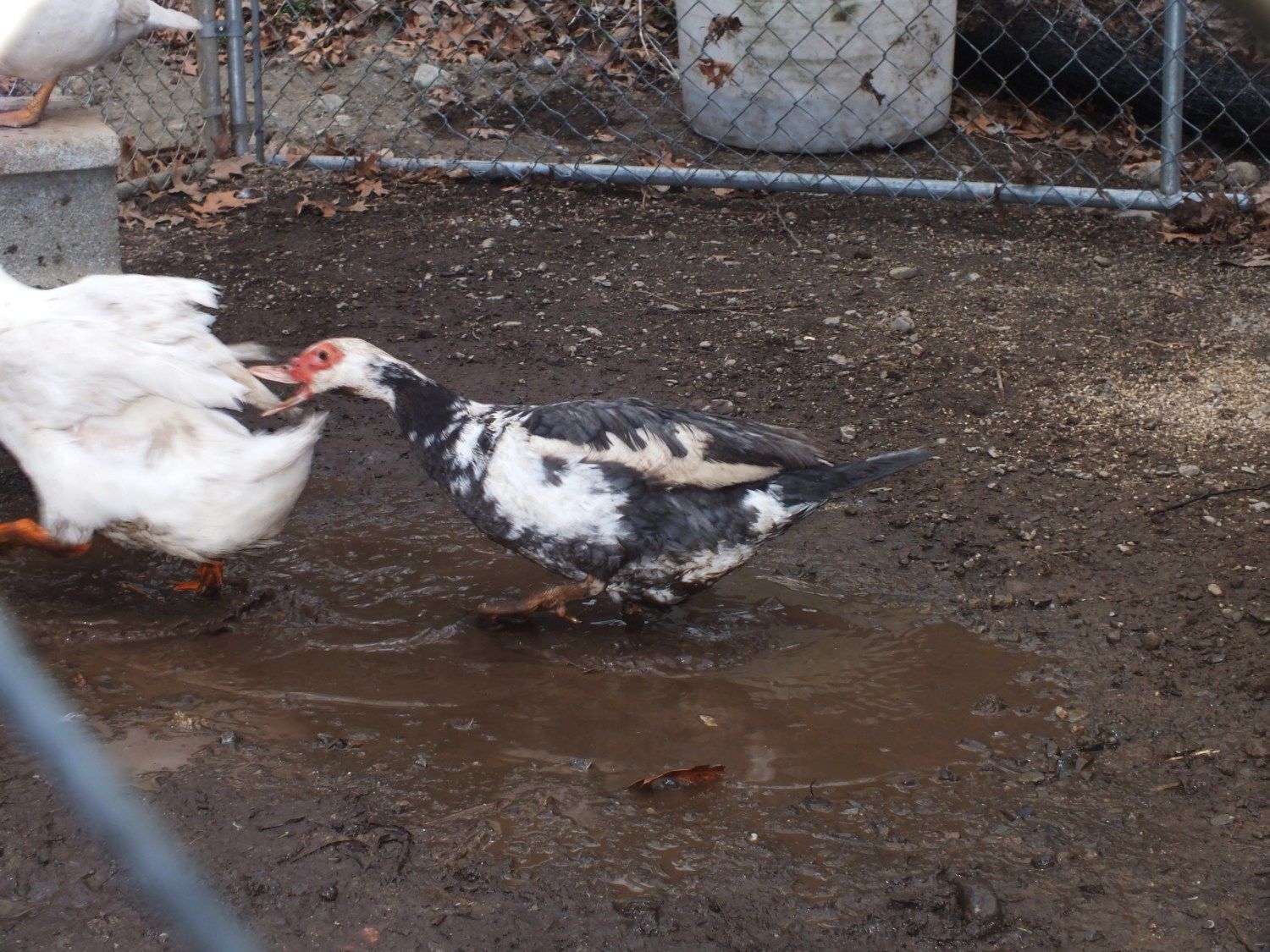 I have yet to see the male scovie on either one of the hens. I have even seen Pete try to mount the male scovie! 
Should we evict him? I really don't know what else to do, I really can't afford to split the pen and seperate pete from the others
Owned By: 2 Pekin girls (Ming Ming and Giggles), a Saxony girl (Suzie), 3 Muscovies (Eeyore, Ellie and Eliza), Flemish Giant rabbits, a potbelly pig, chickens, 2 boer goats, and soon to be mom of a pair of bronze turkeys
Owned By: 2 Pekin girls (Ming Ming and Giggles), a Saxony girl (Suzie), 3 Muscovies (Eeyore, Ellie and Eliza), Flemish Giant rabbits, a potbelly pig, chickens, 2 boer goats, and soon to be mom of a pair of bronze turkeys