Hey all - I'm looking for some opinions on the sex of my black orp chick. S/he is 4 weeks old tomorrow, and I am thinking it is a roo because of the comb and wattles turning pink already. I thought it might be a pullet because when we picked it out, the other chicks (they were 1 week old at the time) had noticeable combs already and were bigger than our chick, but now I am not so sure. Any input would help!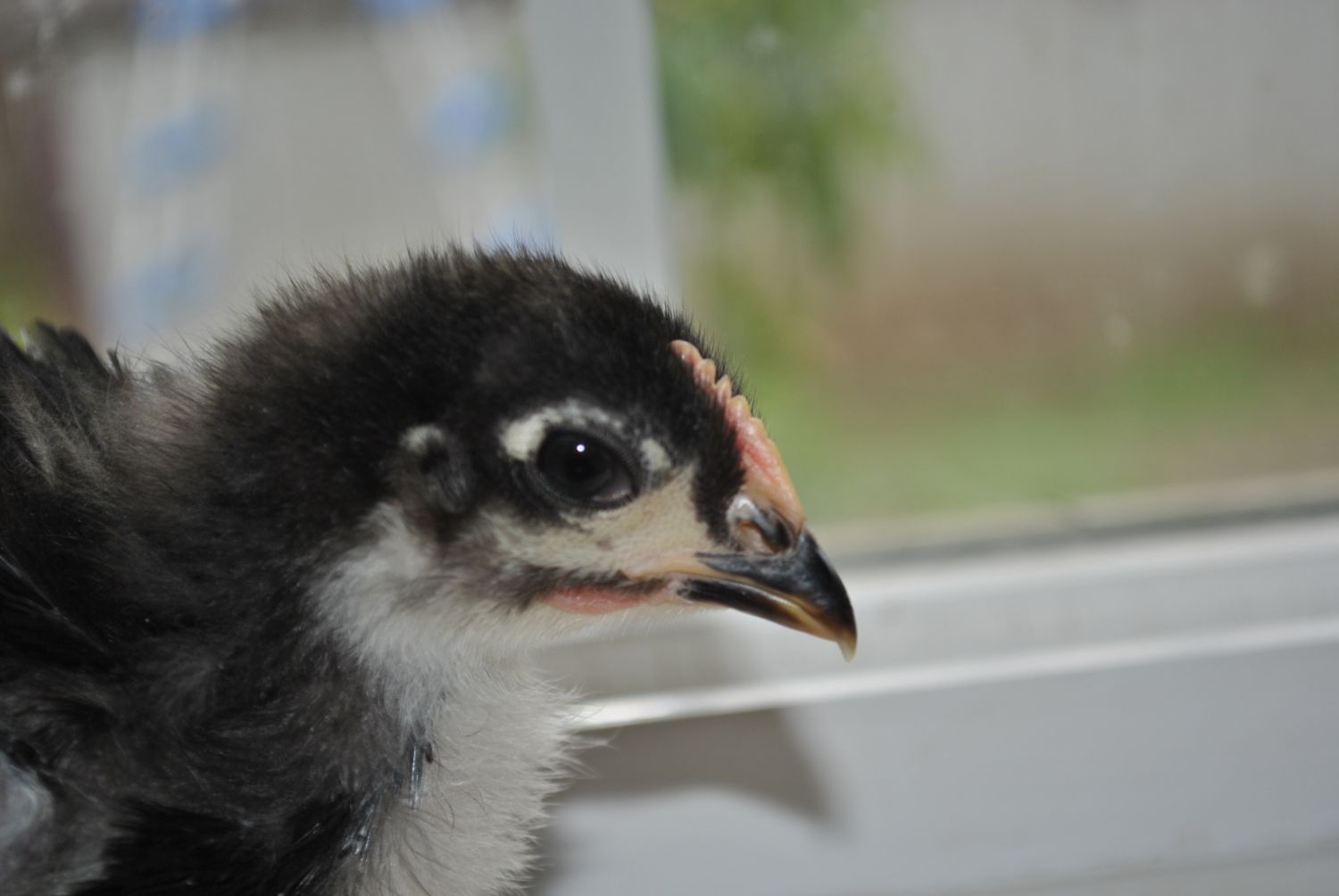 Taken at 3 weeks (you can see the comb and wattles have progressed quite a bit in the span of a week):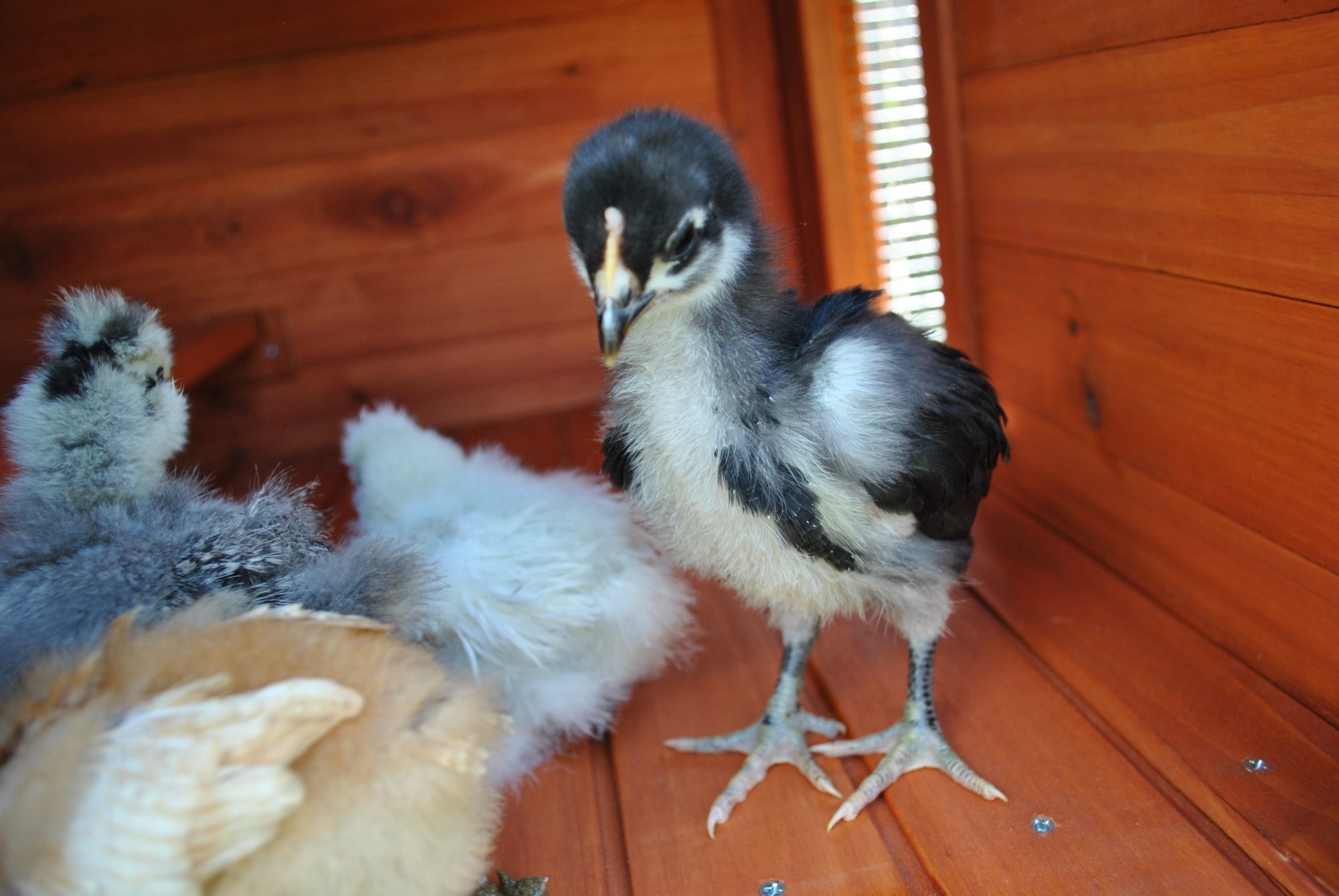 Thanks in advance for the input!
Lisa
  My flock: 1 Buff Orpington, 1 Golden Laced Wyandotte, 1 Barred Rock, 1 Bearded Silkie, 2 EEs 
  My flock: 1 Buff Orpington, 1 Golden Laced Wyandotte, 1 Barred Rock, 1 Bearded Silkie, 2 EEs