Our new chicks are six weeks old and are starting to become...ill-suited for life indoors. I had to string a net up over the brooder to keep them from hopping out and getting dehydrated every night, the smell is getting strong no matter how clean the bedding, and to top it off we have an intrepid young crower squeaking away every morning. 
They're still too small to mix with the hens, but we decided to build an outdoor brooder this year rather than next. Here's the basic frame built yesterday. It's 8' x 4' and will eventually have its own small run within the run. It still needs a door and ramp, paint, legs, more support along the bottom, and a top, but it's coming along nicely: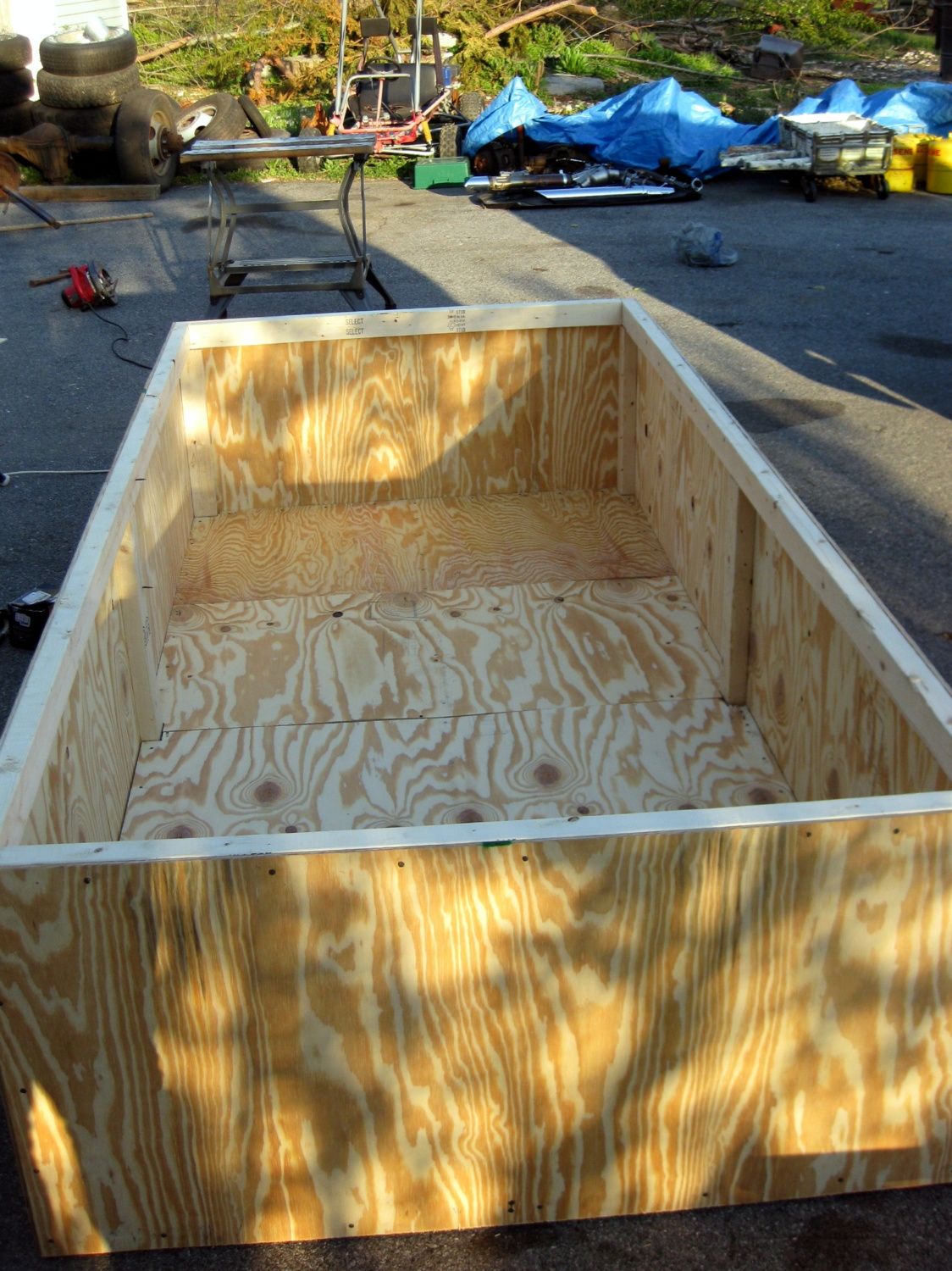 In the meantime, all 16 babies have started free ranging for a few hours a day.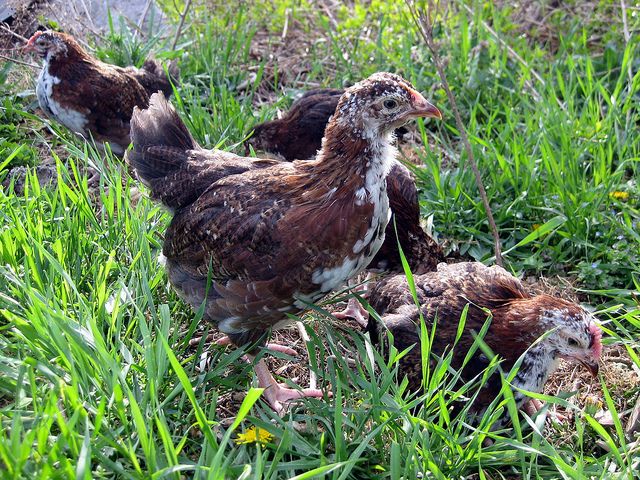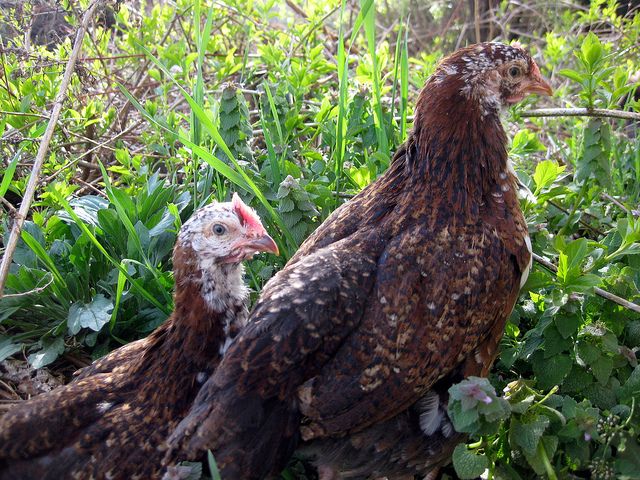 The hens are, obviously, not taking a flock of squeakers pecking around the driveway lightly. However, they mostly ignore the ones that don't wander too close. This picture reminds me of a Spanish galleon cruising toward some tiny fishing boats...ready to do battle, lol.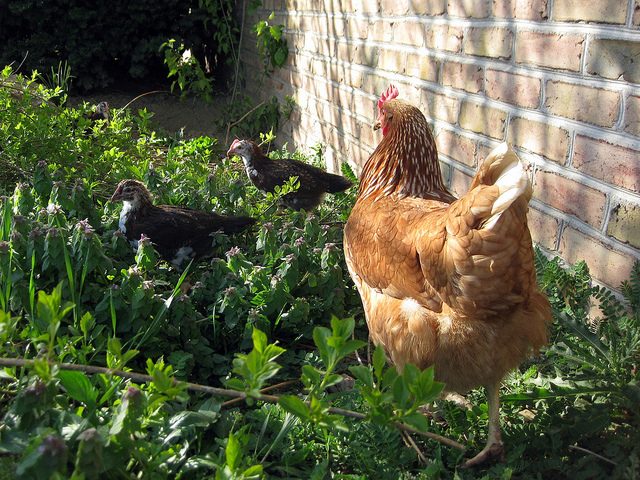 Stretching his legs: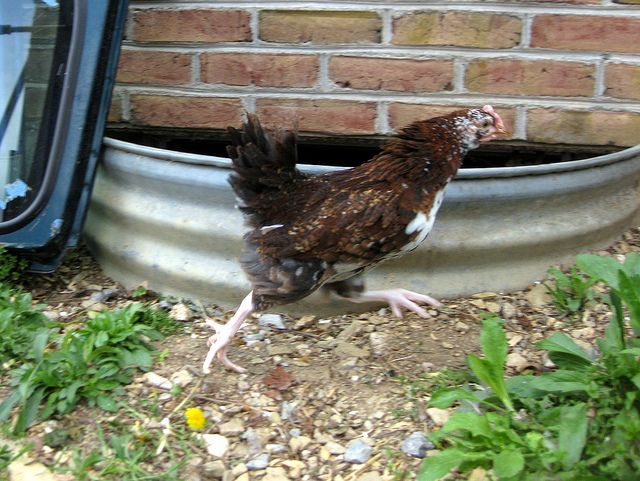 Climbing is fun!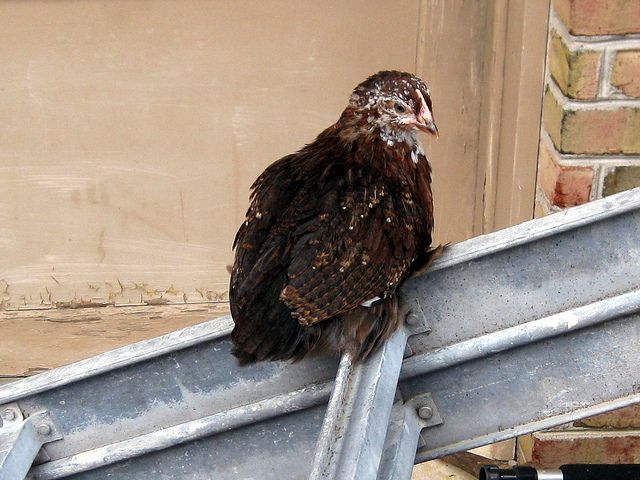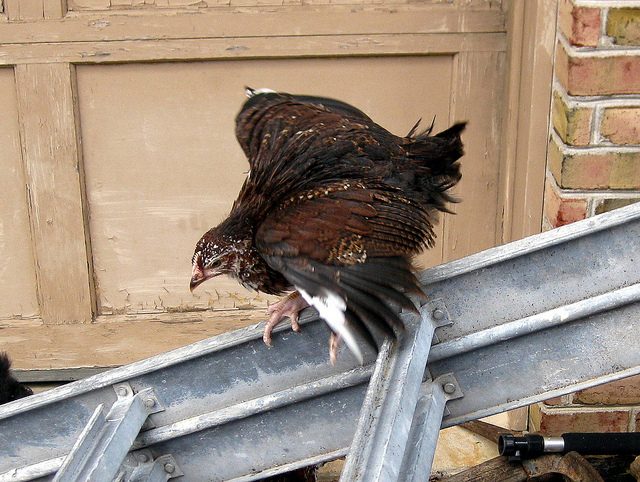 Colt wants to know why the floofs get to be outside and he doesn't.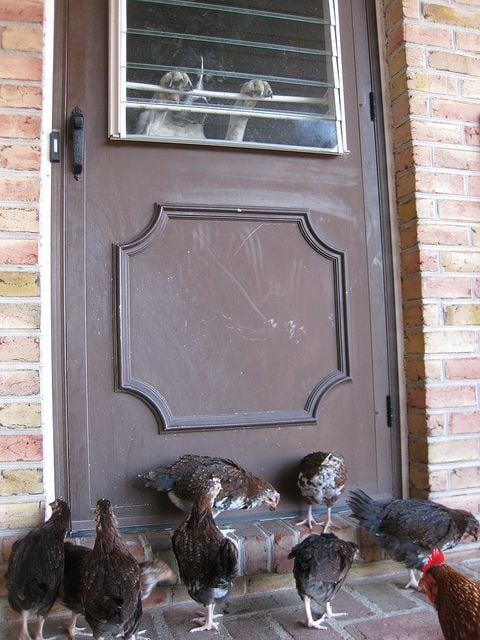 The Silkies only started going out today. They're so funny to watch. They stick to their bigger broodmates like glue and will peep frantically if they're more than a few feet away from anyone. Everything must be treated with the greatest seriousness, including their solemn little Silkie expeditions.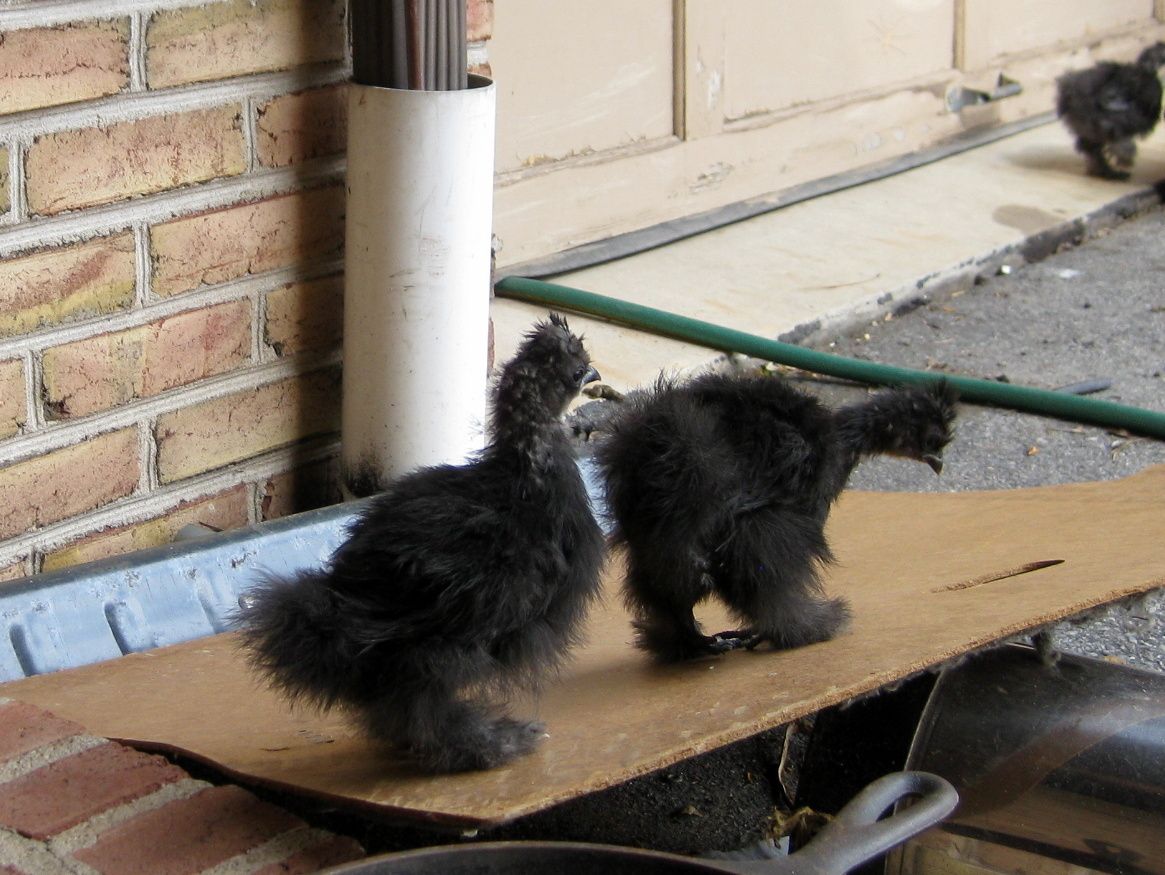 The hens enjoy a nice drink after a long day of bothering me for food  harassing chicks  foraging.