This is my first time incubating eggs. I'm using a homemade incubator and started out with 4 eggs - 1 is brown, the others range from olive to light blue. I candled them at about 2pm... tonight (4/12) at 9:45pm would mark Day 7. This is also my first experience candling. All of the photos I've seen here have been helpful and so I wanted to contribute what I can to the community as well. These are unedited photos and I know they aren't exactly focused as well as some of the others I've seen, but here they are nonetheless! 
I was hoping to get some feedback from those of you with more experience. Specifically with eggs 1 and 2.
Egg 1: I'm not sure if this is an early quitter or if it is just difficult to candle through the brown shell.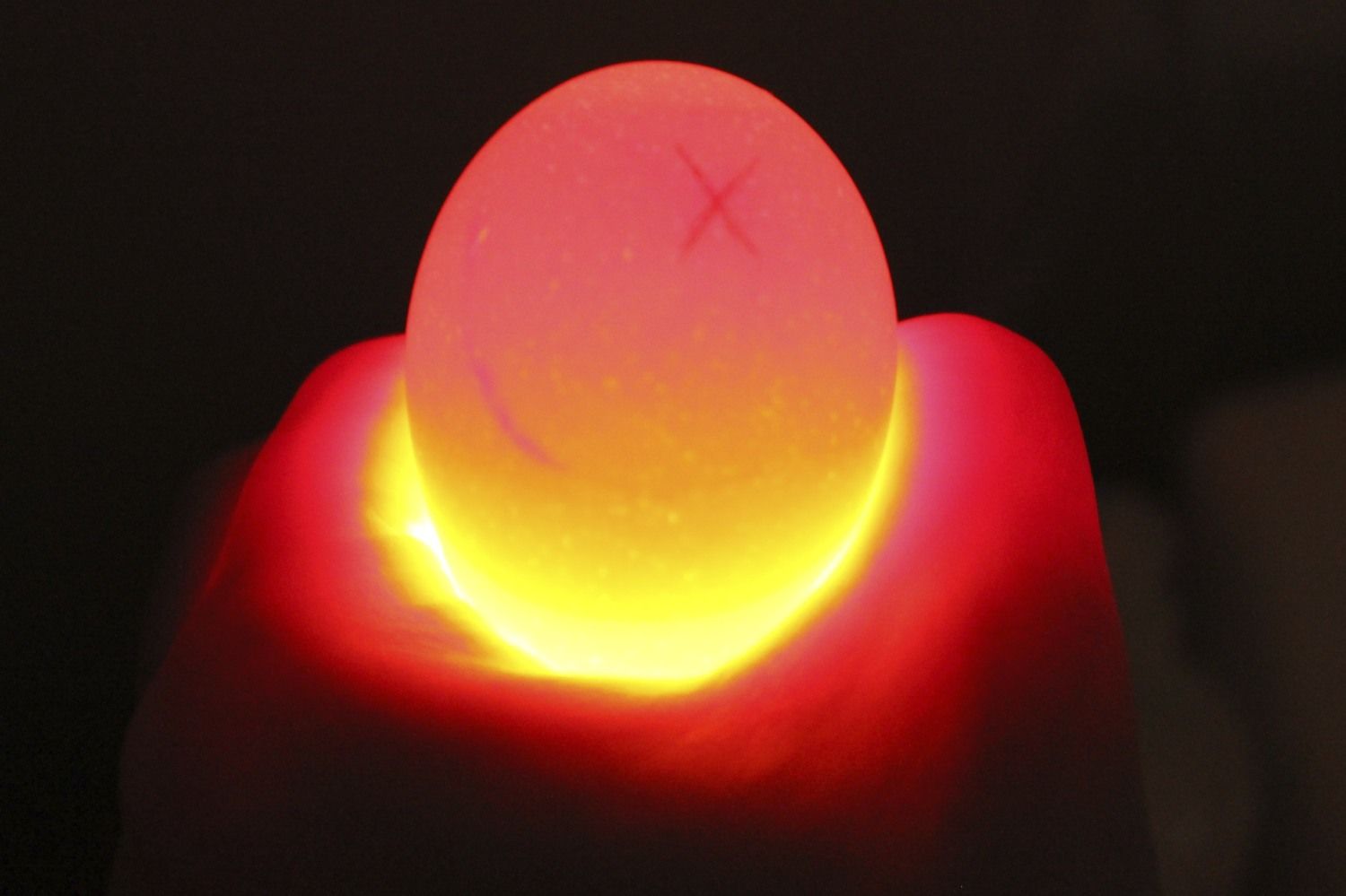 Egg 2: Pretty sure this one is clear.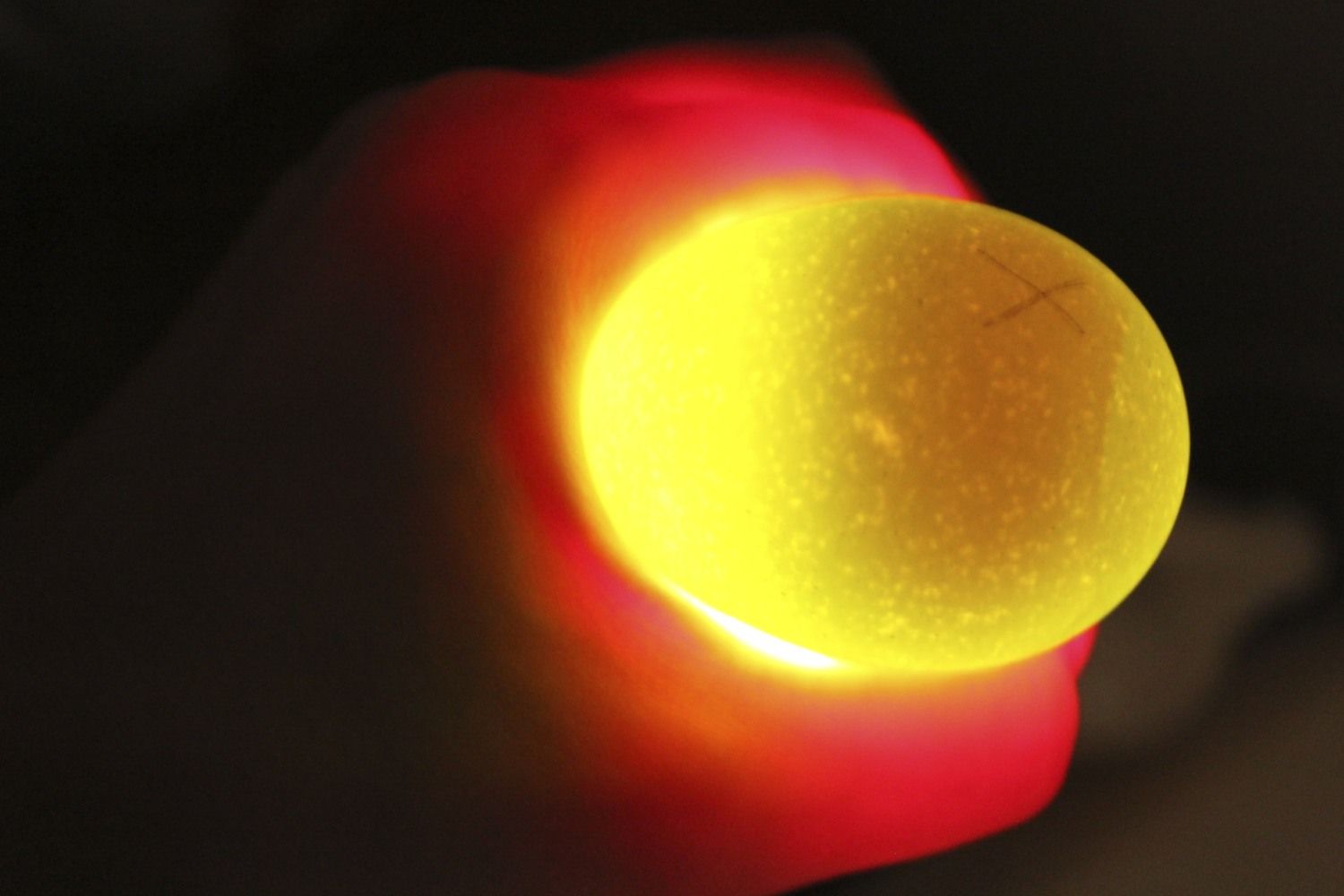 Egg 3: This shell is shaped slightly irregularly, but I could clearly make out the spider like embryo and network of blood vessels.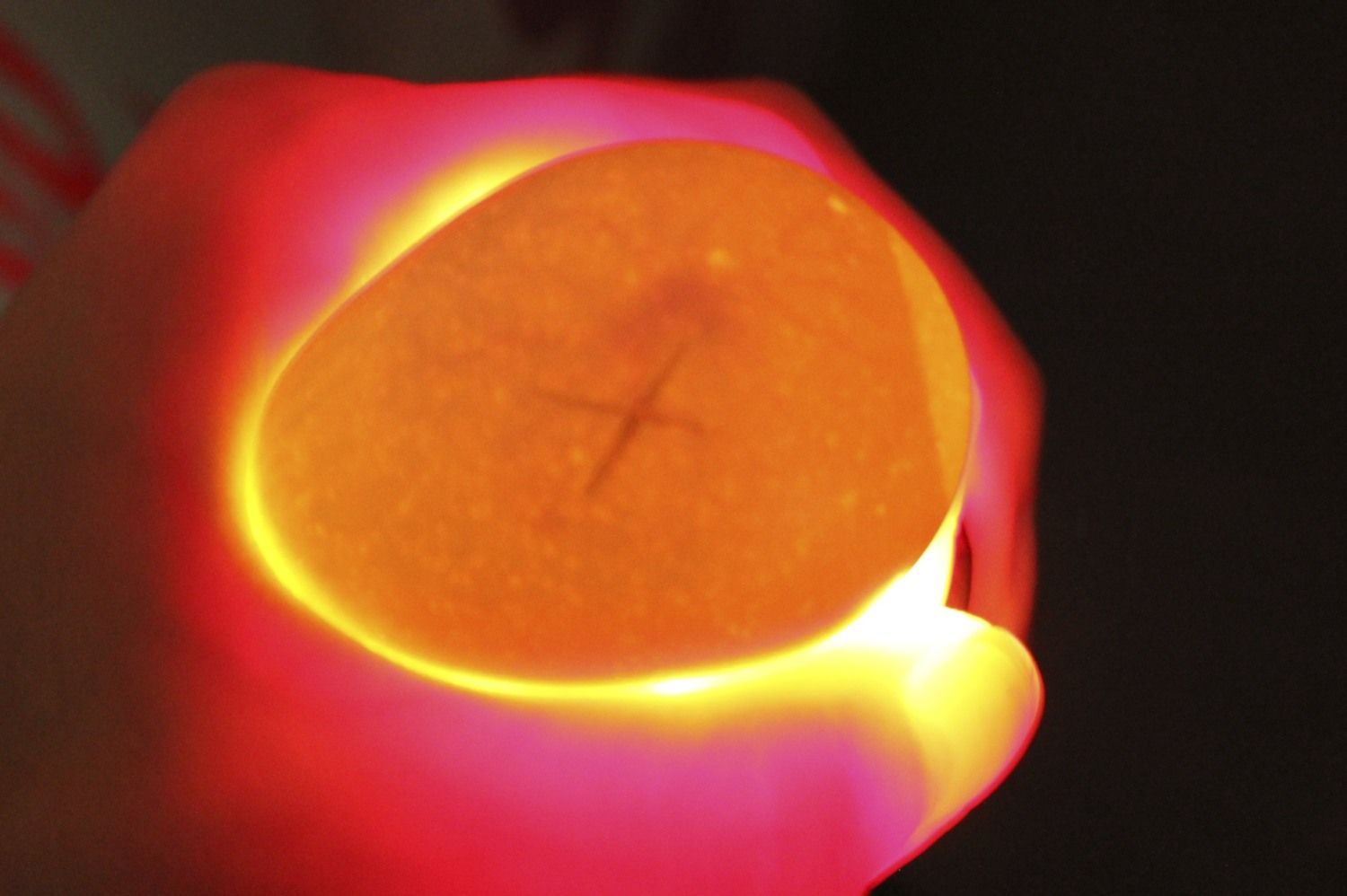 Egg 4: This one I could clearly see the embryo & blood vessels - I even saw movement!