Some photos from today of some other hens (95% of the flock still unaffected luckily)...
This hen below is acting fine, but has obvious dry pox all over her comb and face...(harder to see in photos)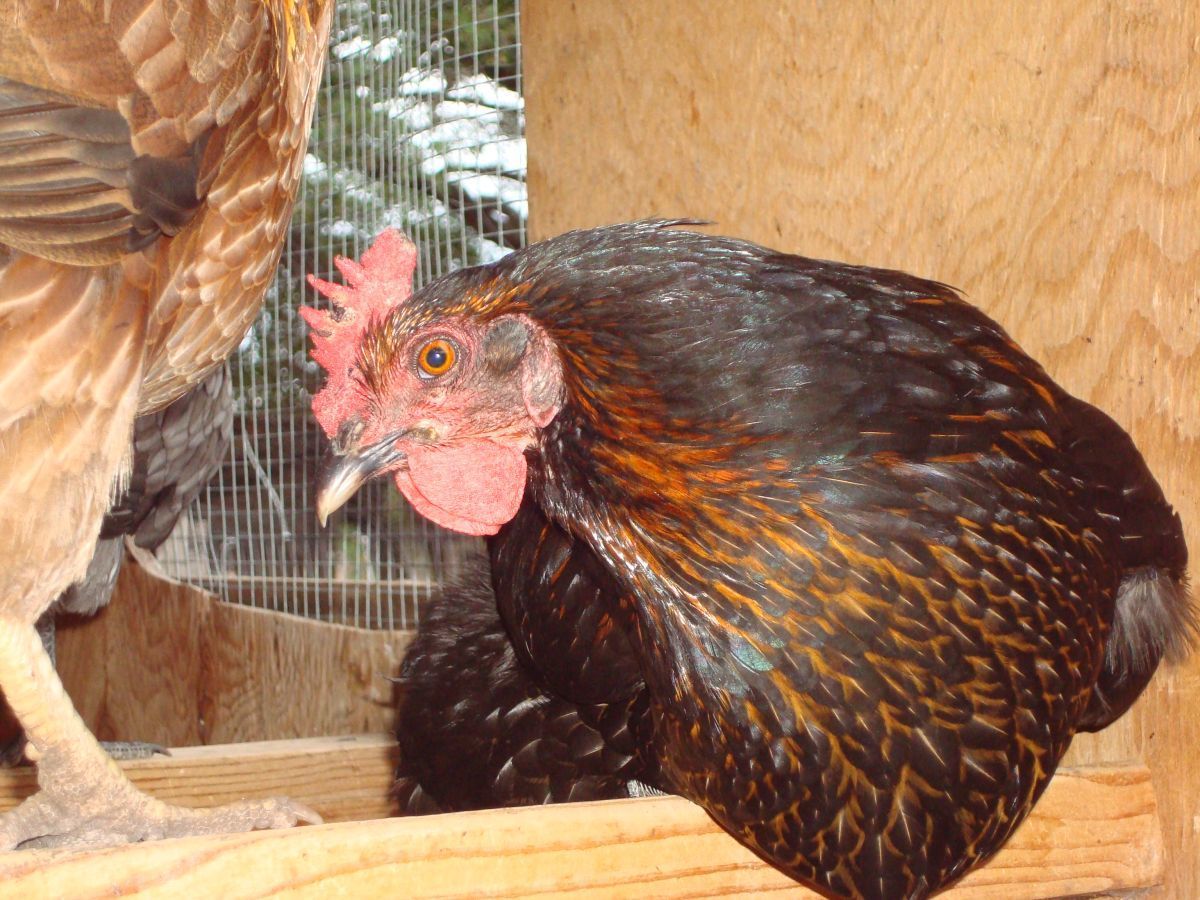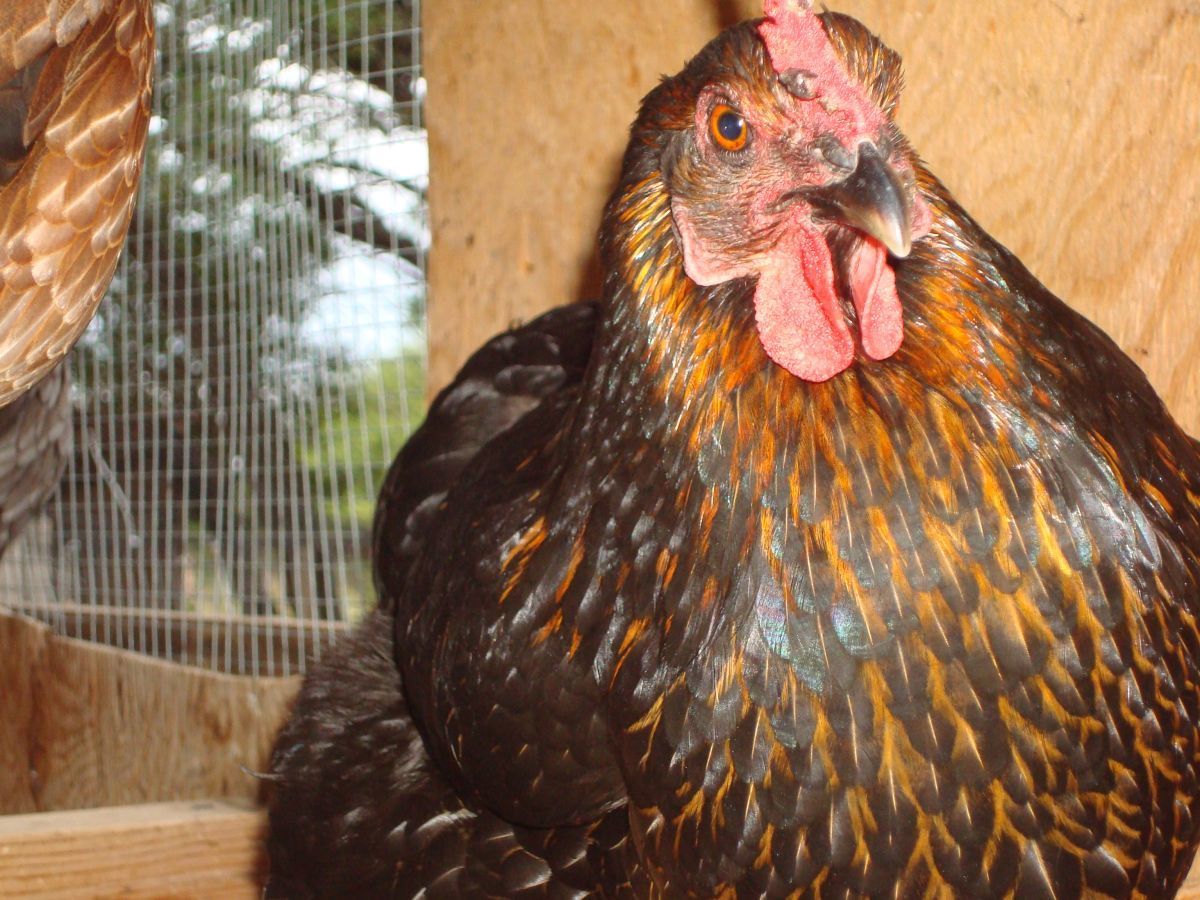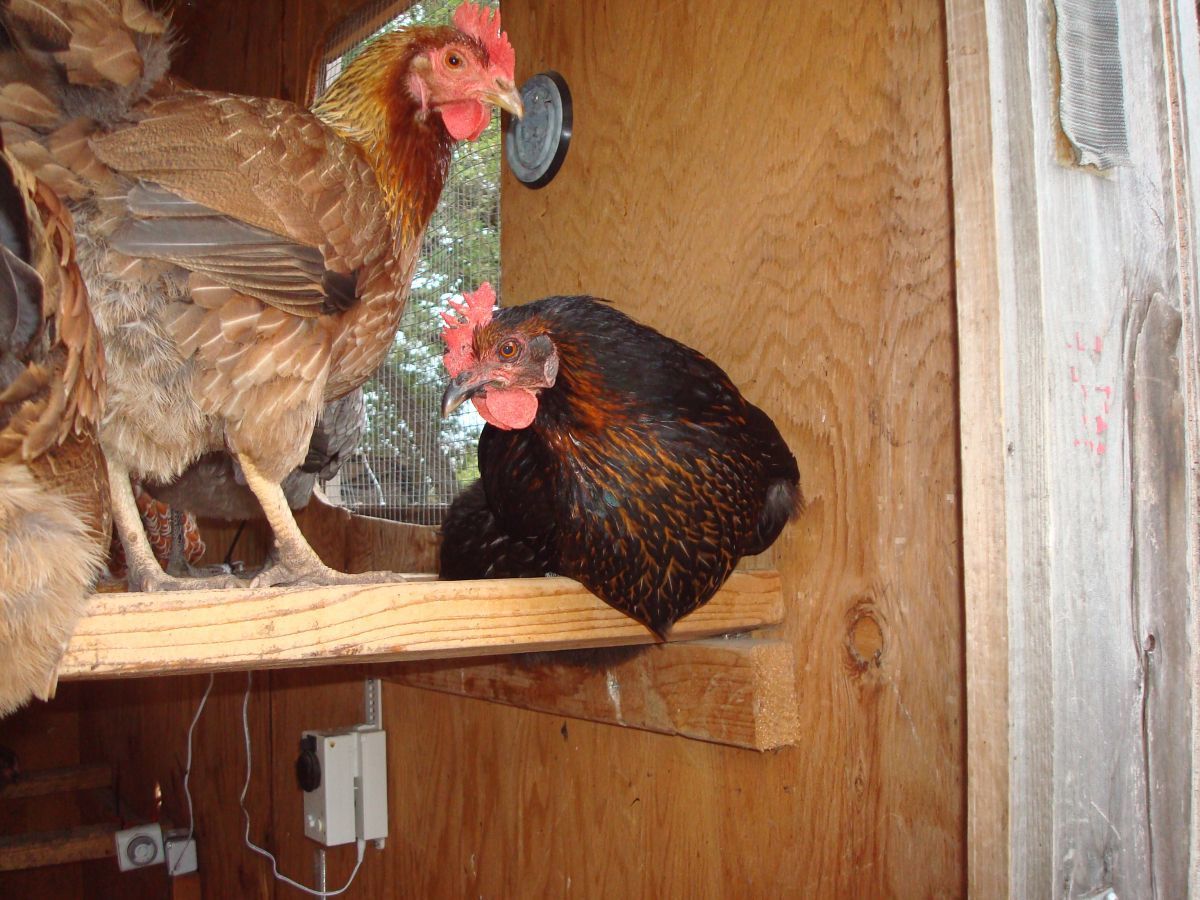 her eye is fine - that's just the inner lid closing in the photo..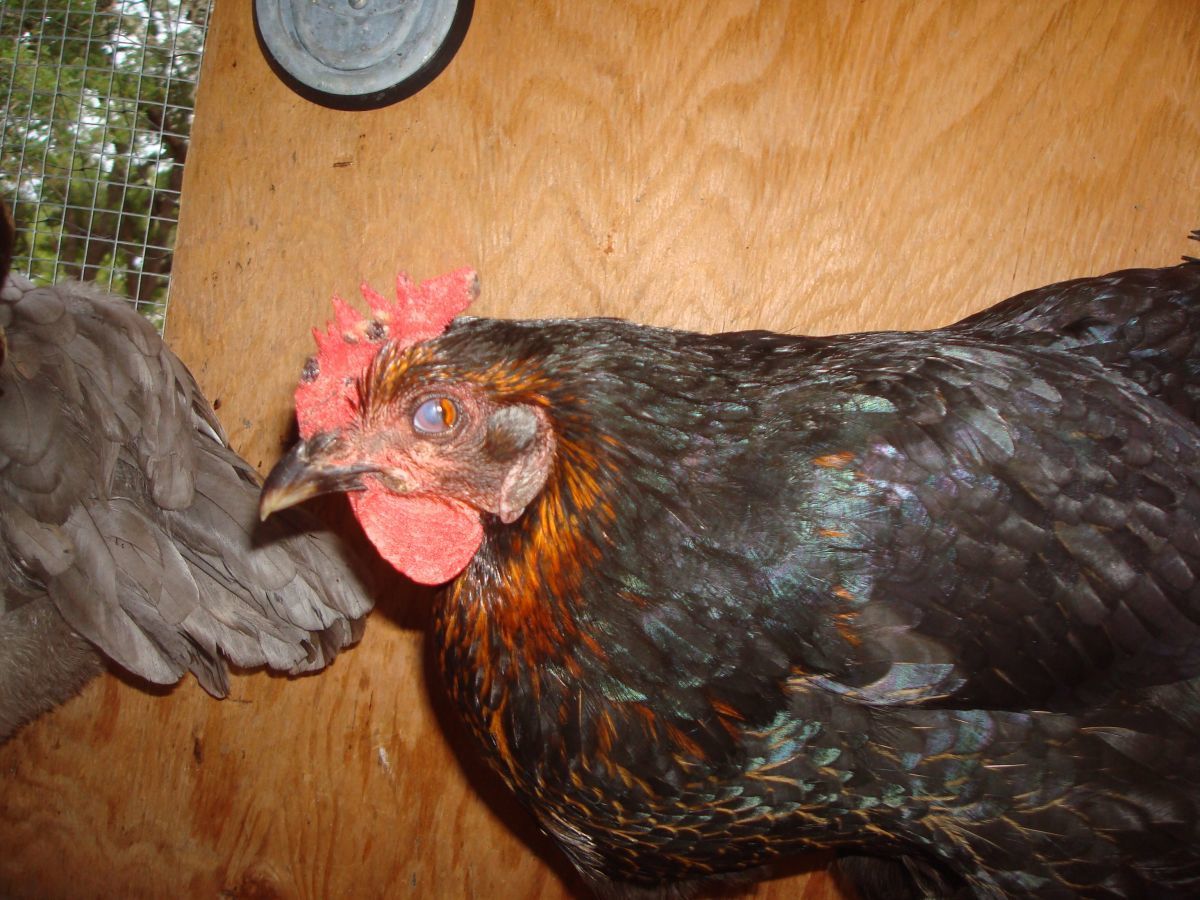 and this one has it inside her mouth....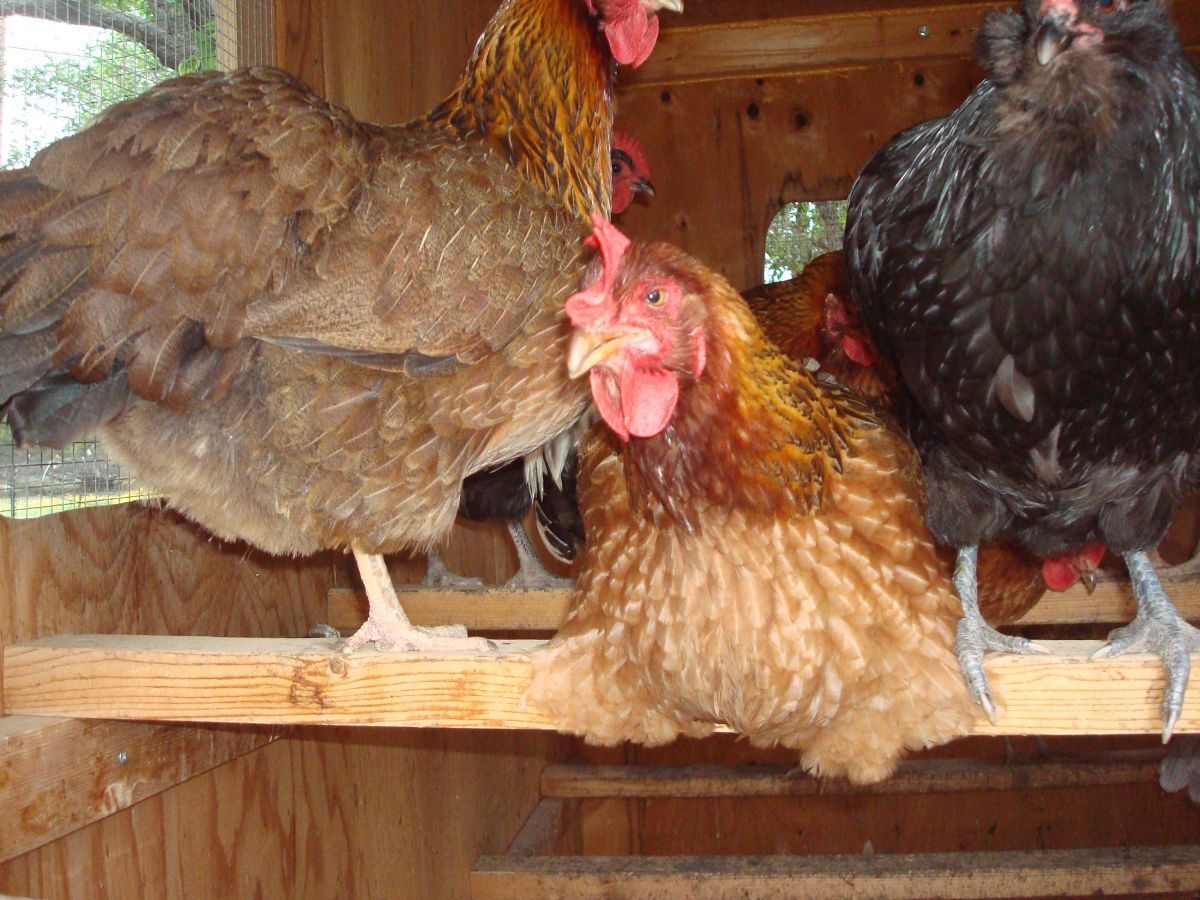 and this other hen wouldn't let me get a photo (it's early evening so she could still see well enough to hop to another perch to get away from me)..she has the dry pox on her comb but hard to see from this angle...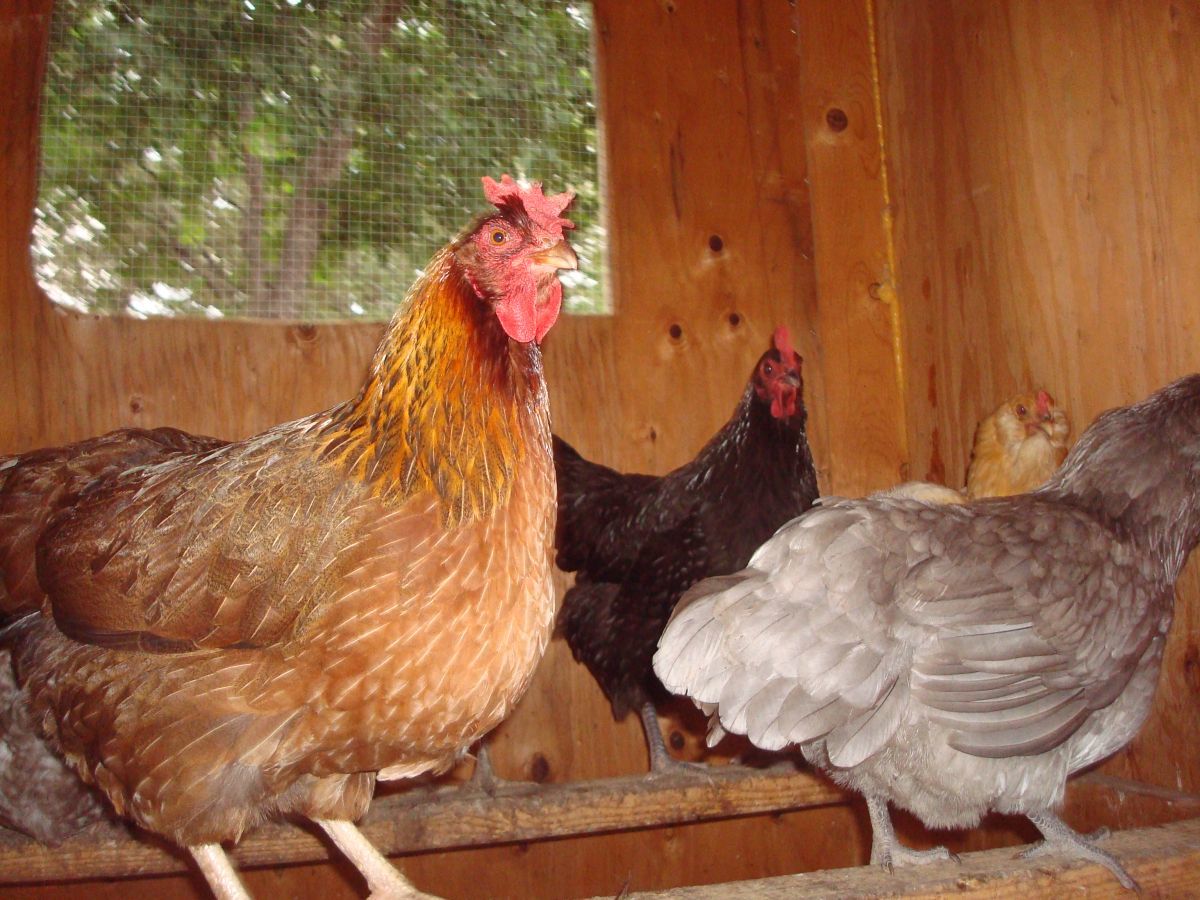 Well, so much for selling organic eggs.  I think we're going to go ahead and vaccinate.  Does everyone agree this is pox?  I couldn't get photos yet of the speckled sussex hen or the lemon cuckoo orp hen.  They both have the dry pox all over their combs and faces also.
Edited by TinyBirds - 4/15/12 at 10:07am