I used this website (and the insight and wealth of knowledge your experience gives) last night about a dozen times.  Thank you!
Here's what's been going on: We have been incubating our first hatch - it was on a whim and from eggs laid by our 4 hens and fertilized by our one rooster that we purchased last year in the spring from Tractor Supply.  They are the cute little chicks in my profile picture.  We set up our incubator (the homemade kind in a cooler), regulated the temperature and humidity digitally, turned those eggs every time we thought of it 4-7 times a day, and patiently waited.  We started with 8 eggs (3 brown & 1 white bantam collected on Monday and 3 brown and 1 bantam on Tuesday).  Over the weeks that followed, through candling we could see several had a blood ring or weren't developing so they were removed.  I did mistakenly remove one that was developing although I couldn't see its eye through the shell like the others because it was perfectly suspended in the center of the egg which I found when I opened to verify that it was bad... boo!  First big mistake and I felt awful about it.  Lessen learned though - just because you can't see the eye doesn't mean all isn't well.  Anyway, we made it to 21 days with only 3 eggs remaining in the original group of 8.  The 1st egg rocked and rolled for two days and I panicked (after reading that many will suffocate because they can't break through) on day 23 and sure enough this chick was huge.  I slowly started to release the shell, but quickly stopped when there was a little blood.  I took my daughter to dance and when I returned, the chick had died.  :(  I think it somehow inhaled some of the blood - even though it was truly the tiniest little amount and it's beak was clear.  There was a bit of blood on its nostril.  It was very big for the egg and I'm sure couldn't maneuver.  (It also hadn't finished absorbing the yoke so it wasn't ready.)  So that's sad setback (my mistake) #2.  
Then with very little hope we watched for signs of movement from the other two remaining eggs.  This is day 23 for them.  (We have 15 or so more in there as well that won't hatch until next Saturday).  We changed incubators a week into it because we couldn't keep the humidity up, and the new bator was good about keeping it 99-102 degrees with humidity at 60%-70% so I figured we may have some late hatchers due to our slower start. No movement or rocking like the first egg, so I was thrilled to find that the 2nd egg had pipped yesterday afternoon!  It made some progress throughout the day, but then quieted down and stopped trying.  After leaving my 1st chick and coming back to it deceased, I went with my gut late last night and pulled back the super white lining for a better look.  It was SHRINK-WRAPPED!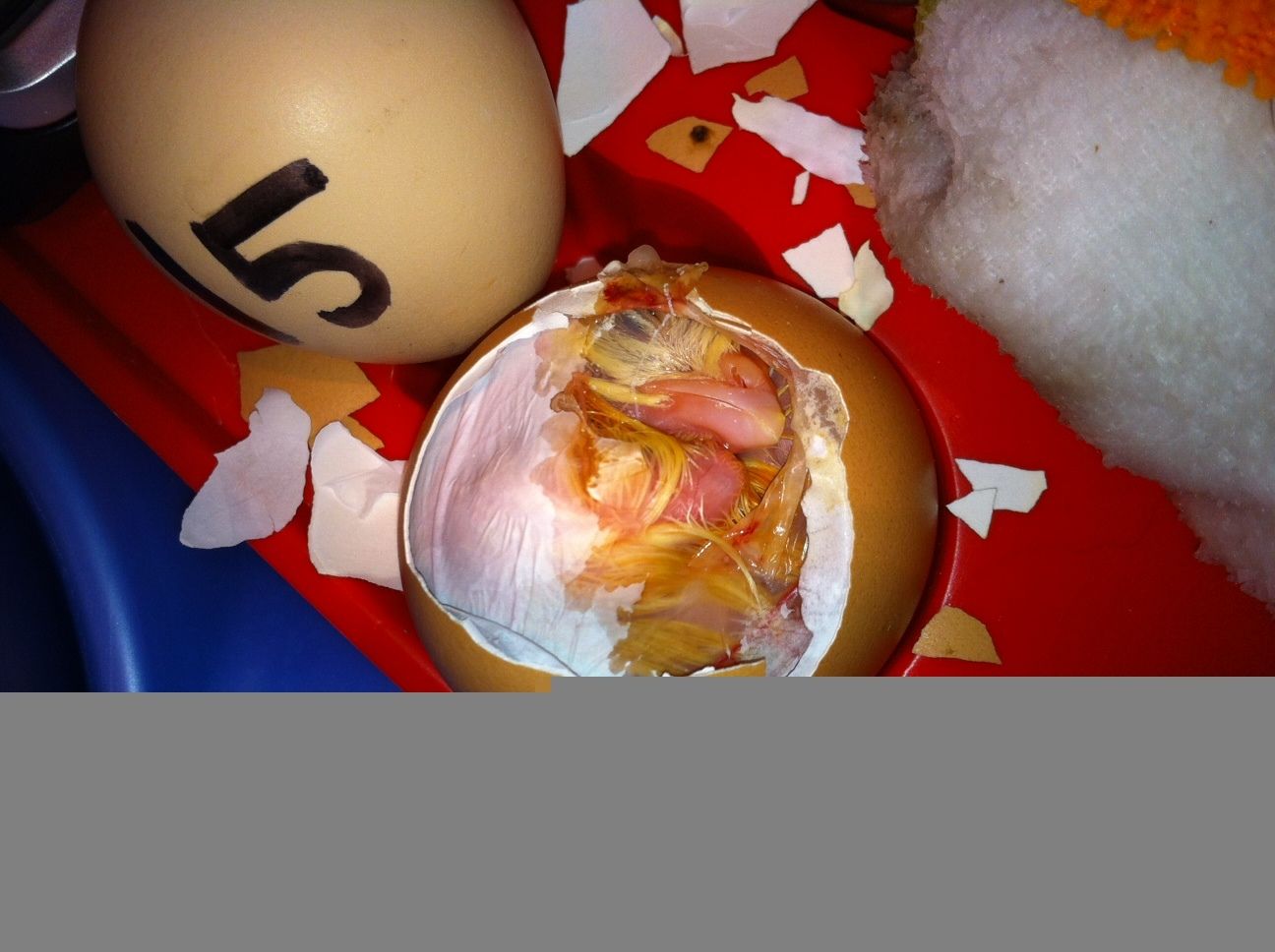 I was so relieved I had not just gone to bed, but then the work of slowly freeing it began and took place throughout the night.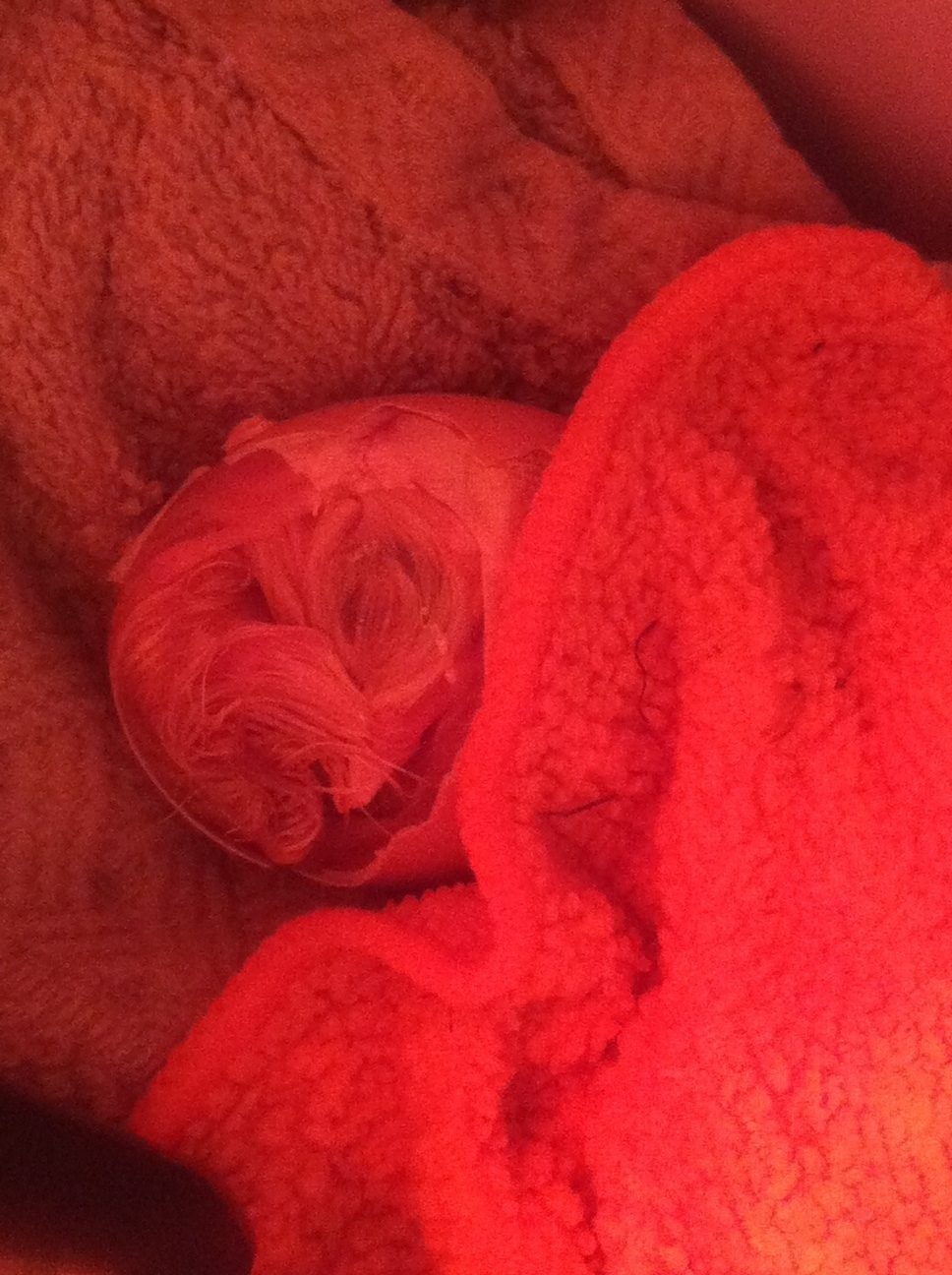 Upon freeing it, it turns out, its little foot is BACKWARDS and developed improperly.  The 3rd chick pipped on its own (at the middle/bottom despite ALWAYS keeping the eggs little side down & not turning them since day 18), I heard it chirp quietly a few times, but didn't mess with it because I was so pre-occupied with freeing chick #2.  After #2 was okay and free, I checked the pip on #3 to find the beak partially opened and no longer moving.  Ugh... what a sad thing to see!  I hate that.  :(  I went ahead and opened it and found that the yoke was partially absorbed, but there was a whitish thicker gunk running along the cord.  I think it had other issues - and surprisingly it was not shrink-wrapped like its sibling.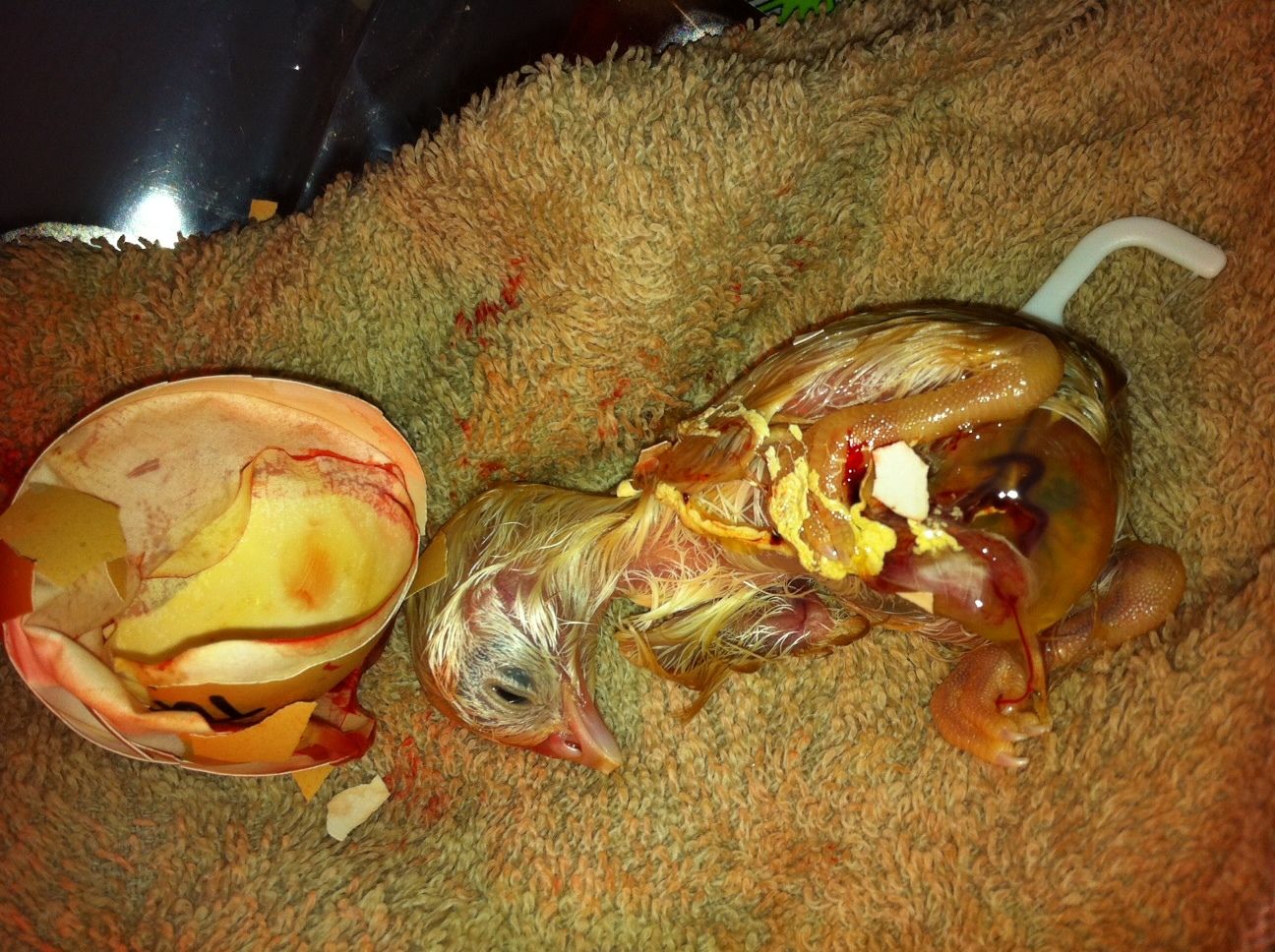 This is so hard, y'all!  I had no idea that it would be so emotional and that it was so difficult.  I'm sure if I was responsible, I would cull the #2 chick, but after its struggle and the way it cuddles up to my hand in the brooder, I just don't want to and know that I can't.  Soooo...suggestions please.  Tractor Supply has chicks right now and I am about to head to get our little "Tuesday" as we've named her (because she was laid on a Tuesday) some friends.  She needs them.  Any advice or tough love is appreciated.  I feel like I totally am unqualified for this, and would love to see a hatch go well.  1 out of 8 is terrible odds, especially with that one having a twisted foot.  I am sure my actions killed #1 (although not intervening and it suffocating seems worse).  #3 I think had other issues.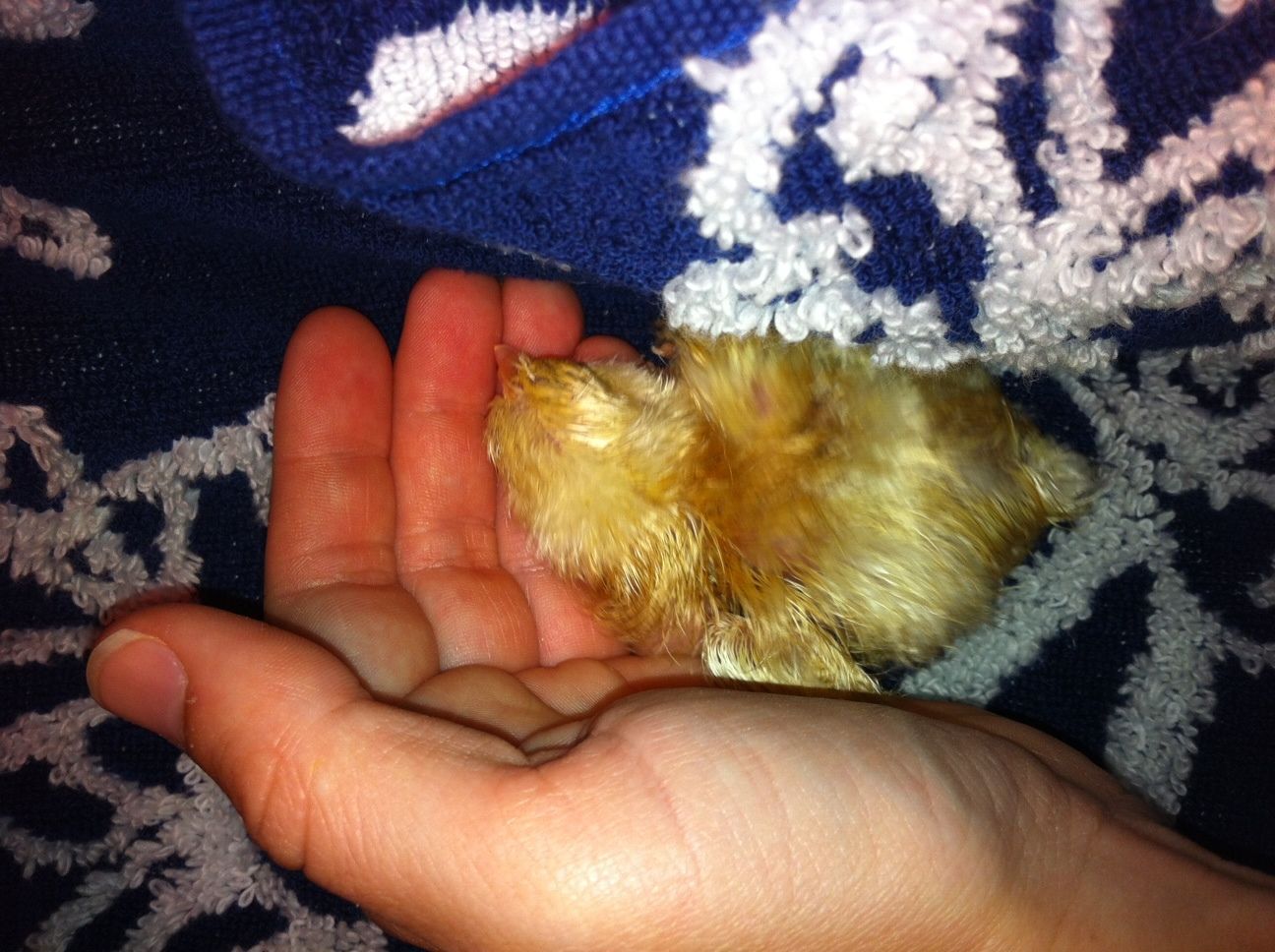 Here's the big question - has anyone ever had a chick born with a backwards foot - it seems to have a thicker "knee" joint and that's where the twist begins.  The toes itself look fine.
Edited by YogaMom4 - 4/17/12 at 11:44am