Thought I'd share some nice pics of a good roo.... This past winter, I picked up a batch of "cull" chickens from a lady who breeds some nice birds. I pick up unwanted chickens and excess roos in the area to process for food - I provide an outlet for folks with excess chickens and I get food :)
"Buddy" was part of the pickup - he was a really good guy, and the lady was hesitant to get rid of him as he had a good temperment - he just wasn't as good breeding quality as her other roo. I told her I would try to integrate him with my flock, if he would 1) be content as a secondary roo to my dominant RIR roo, and 2) he never, under any circumstance, tried to threaten my four year old daughter. I previously had a secondary roo, but he made the mistake of challenging my husband, and then charging DD - he went to the stockpot shortly after. I don't care if DD chases them, runs from them, yells, jumps or is a generally normal four year old, no roo is allowed to charge her. The big RIR I have just trots out of her way when she's out, and avoids her - fine by me (he's 2 years old now - I'm pretty confident now in his ways). I know kids can be mean and threatening buggers to animals, but I'd rather I be the one that disciplines them, instead of the rooster (or dog, hence our patient Lab).
Well, "Buddy" the rooster is her favorite now because he lets her hold him, pet him, and generally be around him. He's the secondary roo - he's got three hens that hang with him (the other seven stay with the big RIR). He stays out of the way of the big roo. When we let him out, he's content to hang out by us, and therefore is tolerant of DD's maulings.
DD sitting with Buddy: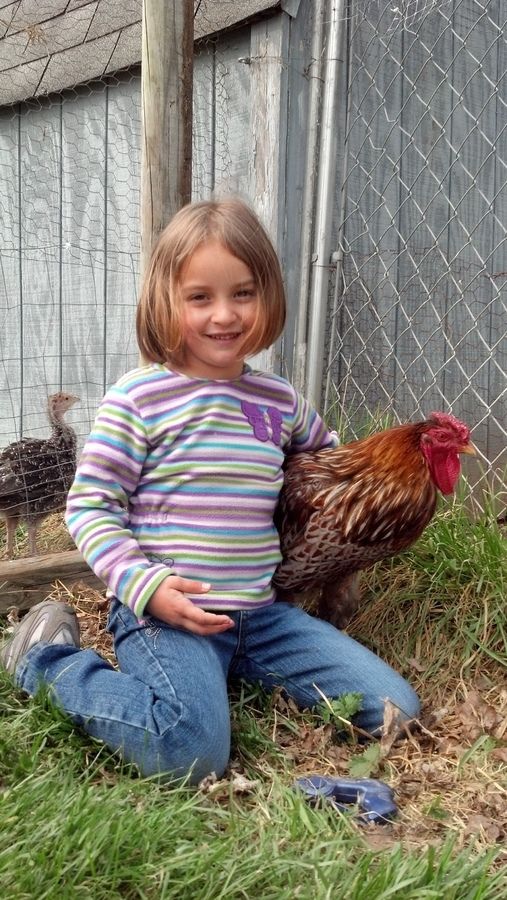 Buddy getting a hug: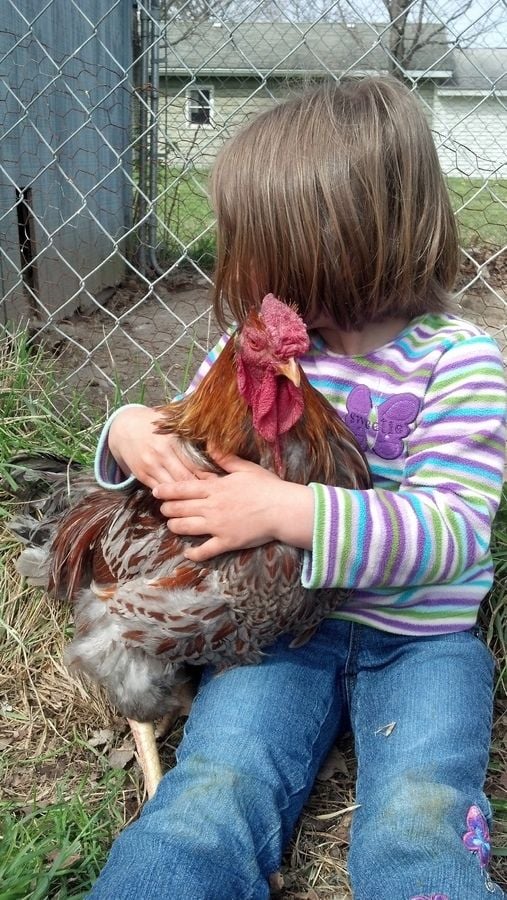 Buddy having his feathers "fluffed" by DD: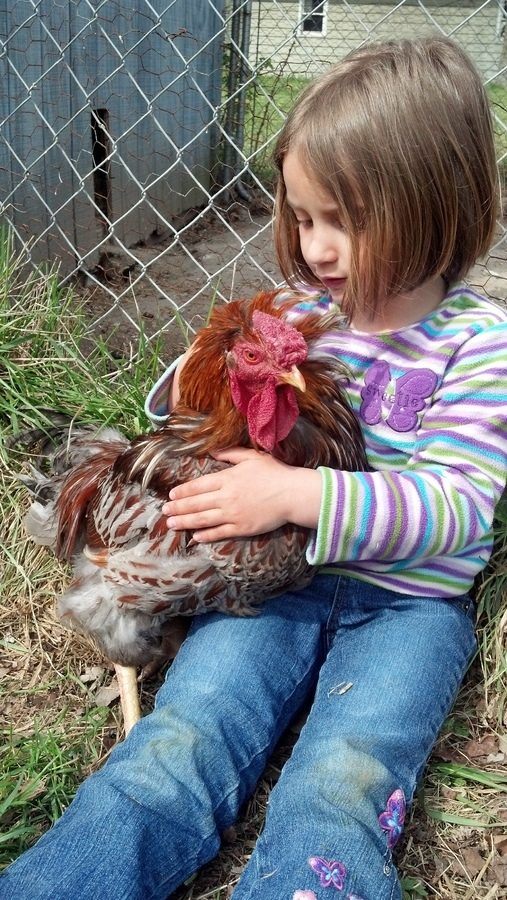 Buddy hanging around while DD watches the baby turkeys: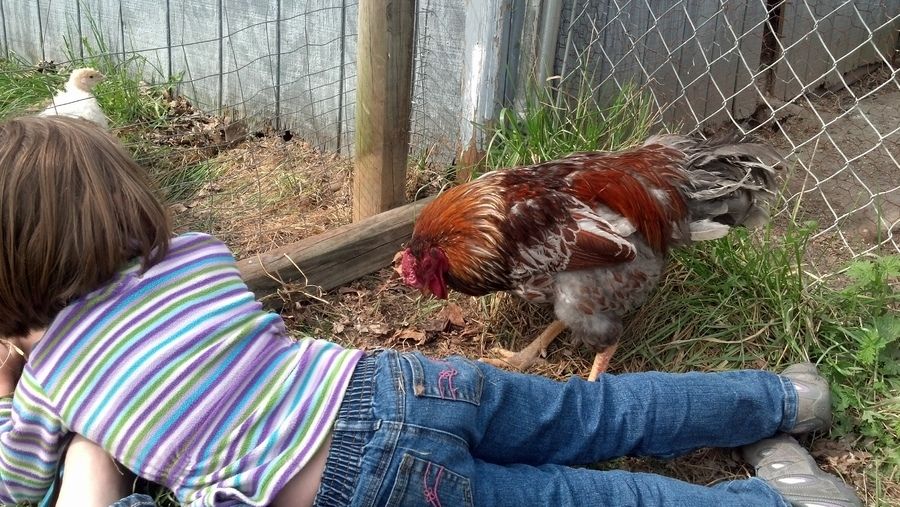 Buddy on my lap (4 year old DD taking the picture - guess she wanted half of my head and a shot of the baby turkeys)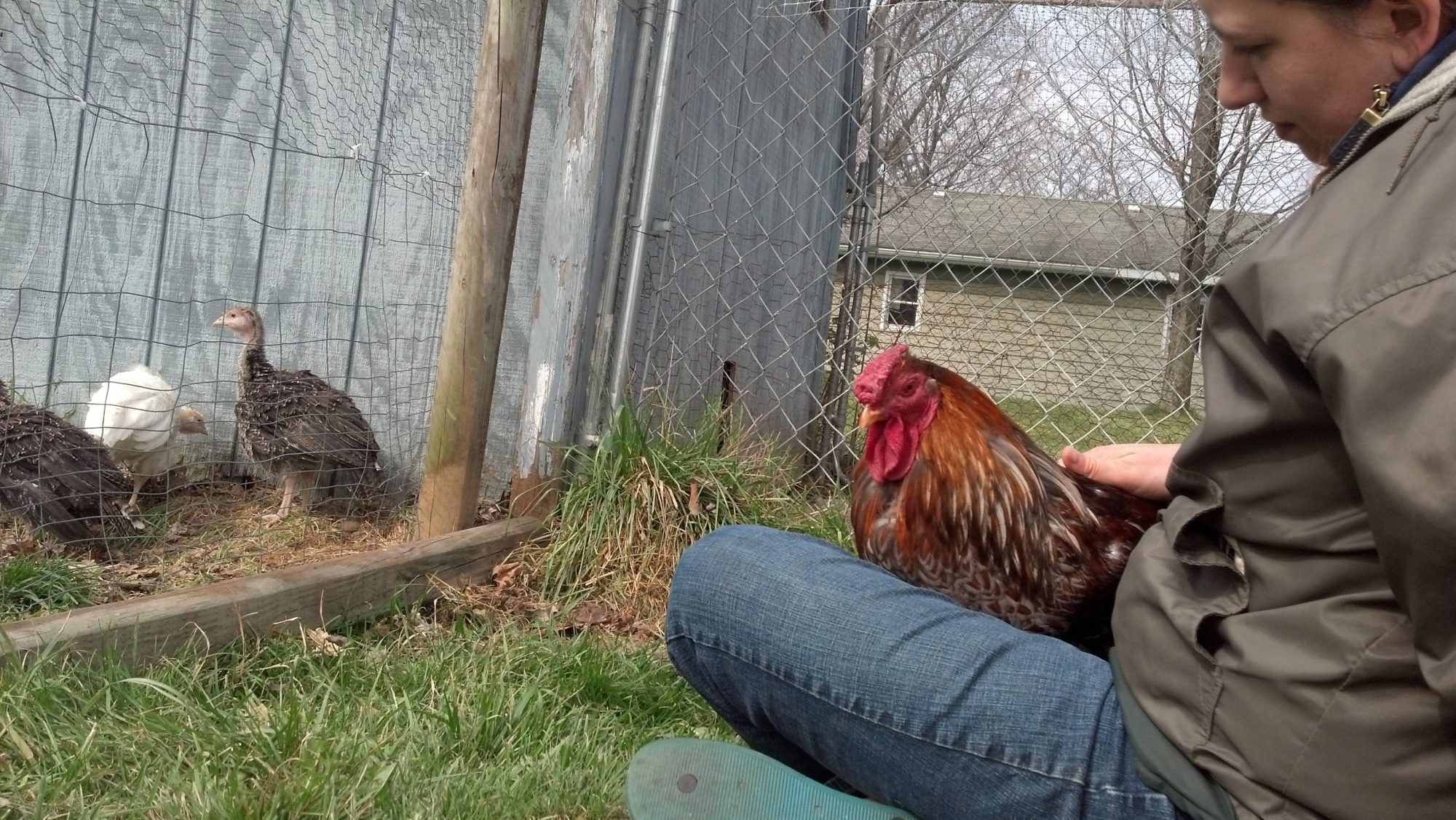 Headshot of Buddy :)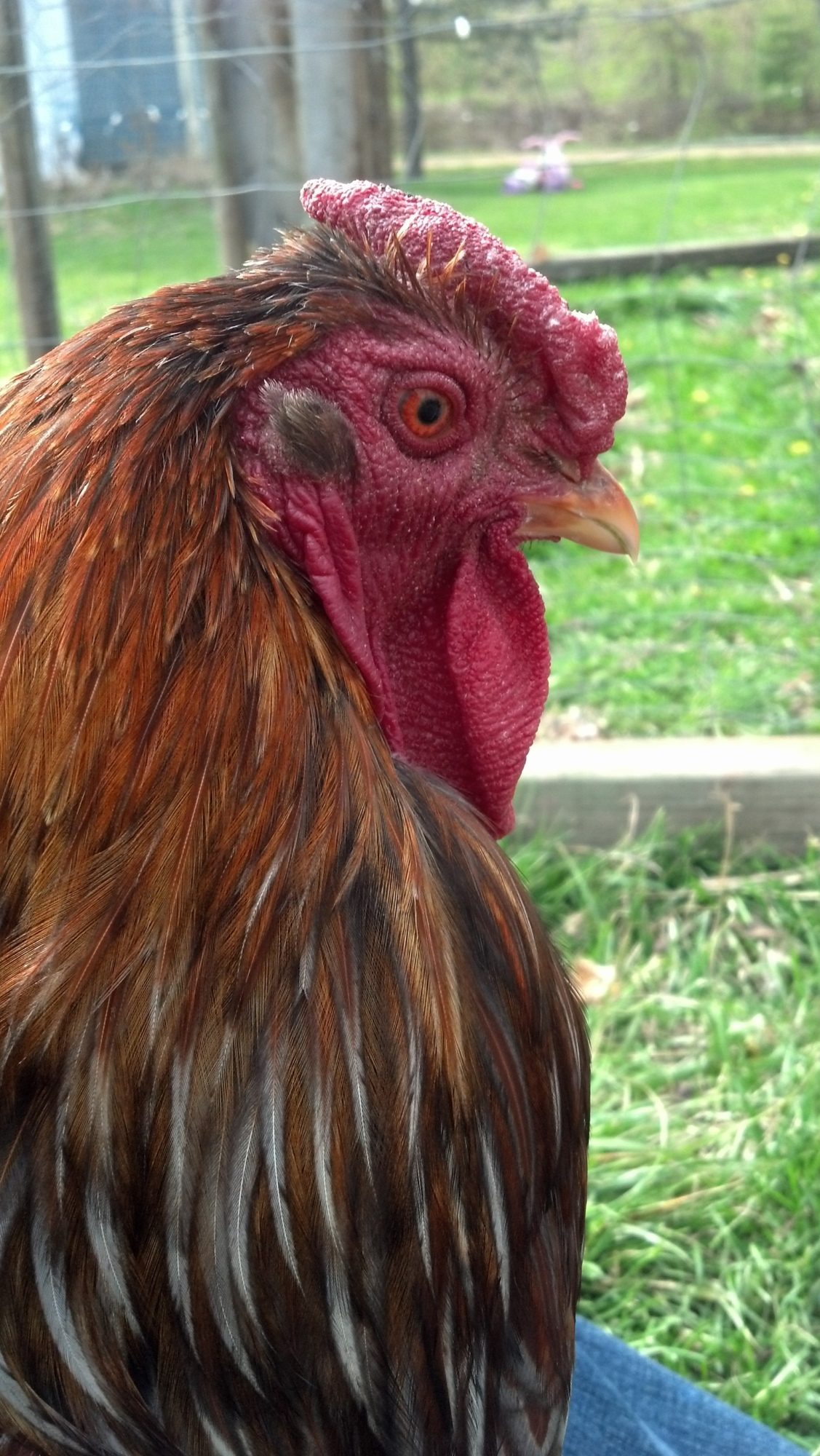 Good roos are out there - and they're worth having around :)
How to process chickens at home! A step by step pictorial on processing chickens at home without lots of tools.

~No one ever said you had to be perfect to be happy. ~
How to process chickens at home! A step by step pictorial on processing chickens at home without lots of tools.

~No one ever said you had to be perfect to be happy. ~