hi, i'm dee. i guess i got so carried away in the photo contests that i missed this page.
i'm new here to this site, new to chickens and new to using computers and i just wanted to say hello and tell you a bit about "us"!
i started two years ago with 4 barred rocks, then, i don't know what i was thinking, but, i ordered 36 pullets last year.
this year i'm trying my hand at hatching some chickie babies!
how? apparently my "mystery chick" was a big ol' dominekker rooster. SURPRIZE!
currently, we are at 27 hens plus that big ol' fat rooster. he really works hard to keep his ladies in line.
collectively, they are known as the rainbow layers egg society.
they are free range during the day when they have the run of 180 acres of blissful central texas farmland, but, at night they have a cozy little coop (complete with auto-water, auto-feed, cooling fans and classical music) to rest in.
me...i'm just a happy fat lil' farm girl with way too much time on my hands.
i'm also a shutterbug and to warn you in advance, my chickies are one of my favorite subjects to photograph. (bugs are a close second).
you may see a lot of my chickie pics. i hope that's okay?
i also love to tell stories, as you might have guessed from this long-winded introduction.
any way, i may be in over my head and i hope to learn a lot from you guys.
so, if i misspeak or get my facts wrong, just know, i'm up for constructive criticism.
i have a thick skin and i can take it pretty well.
i apoligize in advance for any dumb questions i might ask.
...and THANKS! for any help or knowledge you can pass along. it really helps the learning curve.
TTFN,
love,
dee
some of my rainbow layers in the front yard.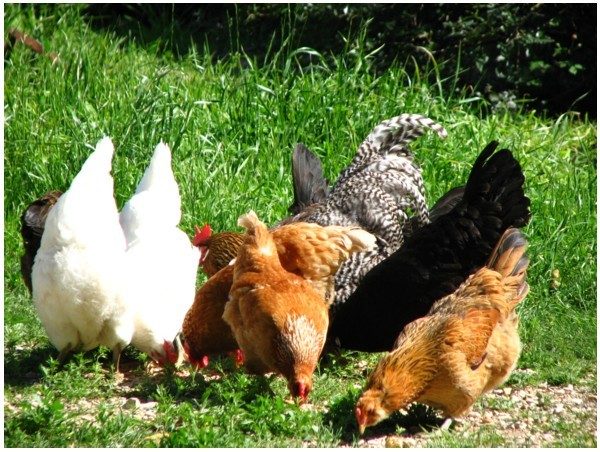 your point of view depends on where you stand, how you look, and what you want to see.
your point of view depends on where you stand, how you look, and what you want to see.