This is a Buy it Now for 12+ F1 Olive Egger Eggs. PM to buy. I ship Tuesdays and Fridays.
Shipping is 15.00---20.00 if on the west coast. I double box and pack very well, but cannot be responsible for any damages due to USPS handling.
I also cannot guarantee hatch rates due to factors beyond my control, but I have very good hatch rates on these here.
I crossed Welsummers with Blue and Black Copper Marans and got blue and black hens with orangy hackles laying nice dark eggs.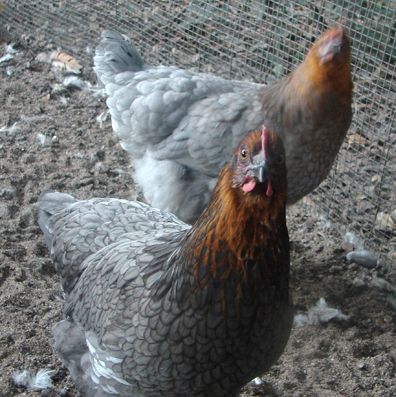 They are great layers, averaging 5 eggs a week each. I have these under a Blue Wheaten Ameraucana to make F1 Olive Eggers.Eggs were super dark for the first few months and have lightened some, but color is holding up pretty well considering they have been laying since November.
Eggs on the left are the early eggs, eggs on the right are the current color, taken in daylight:
While I cannot predict exactly what the offspring will look like, nor what color egg they will lay, I have hatched several dozen of these and all have had pea combs and beards/muffs. Chicks are hatching as blacks, partridge, wheatenish, and all shades of blue, including splash.
Some chicks from the last hatch: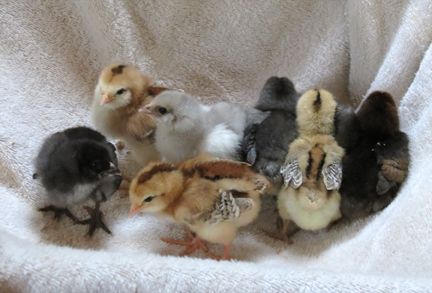 Some 17 week old juvies: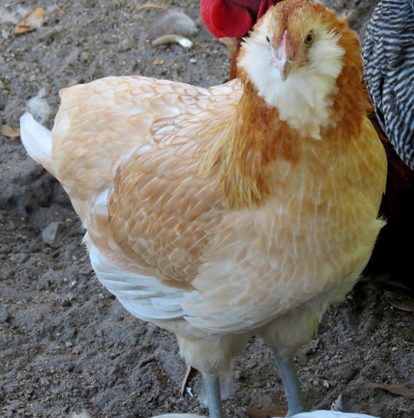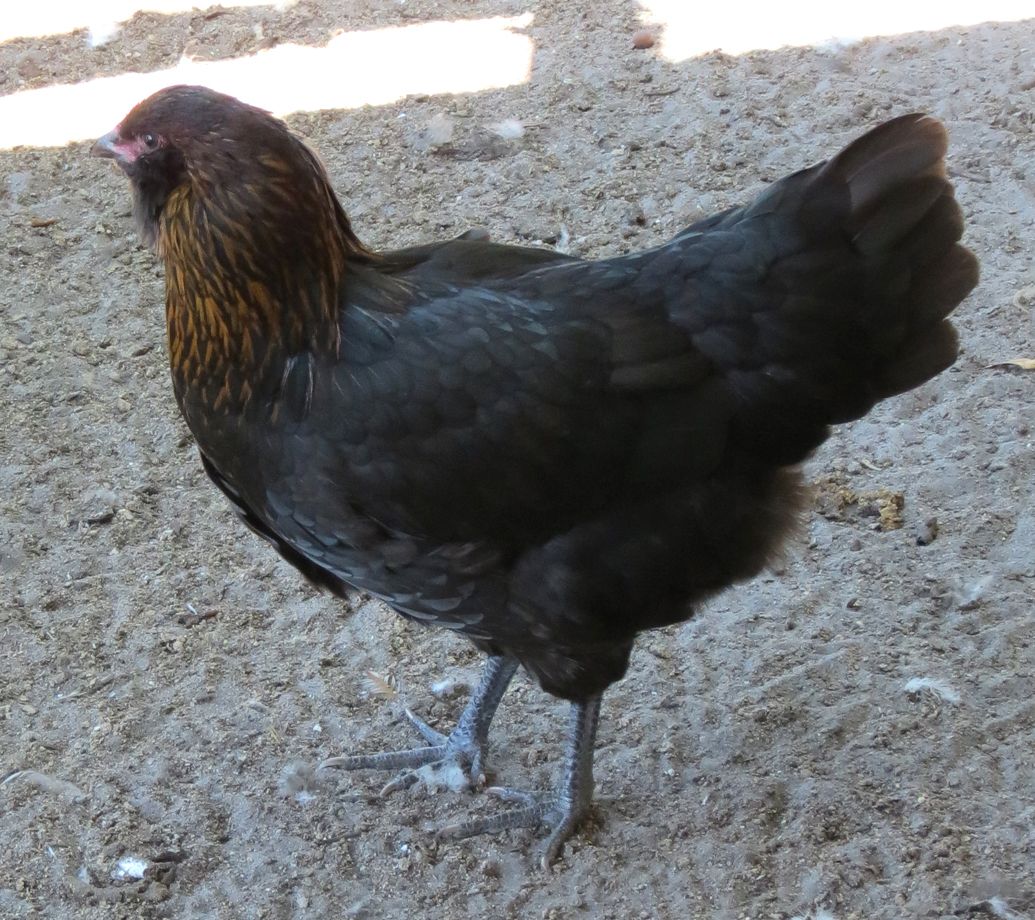 Some 7 week old juvies:
Edited by cpartist - 4/16/12 at 3:58am
* Blue/Wheaten Ameraucanas * Blue/Black Copper Marans * Welsummers * BLRW * New Hampshires* Delawares * Barred Rocks *
* Blue/Wheaten Ameraucanas * Blue/Black Copper Marans * Welsummers * BLRW * New Hampshires* Delawares * Barred Rocks *