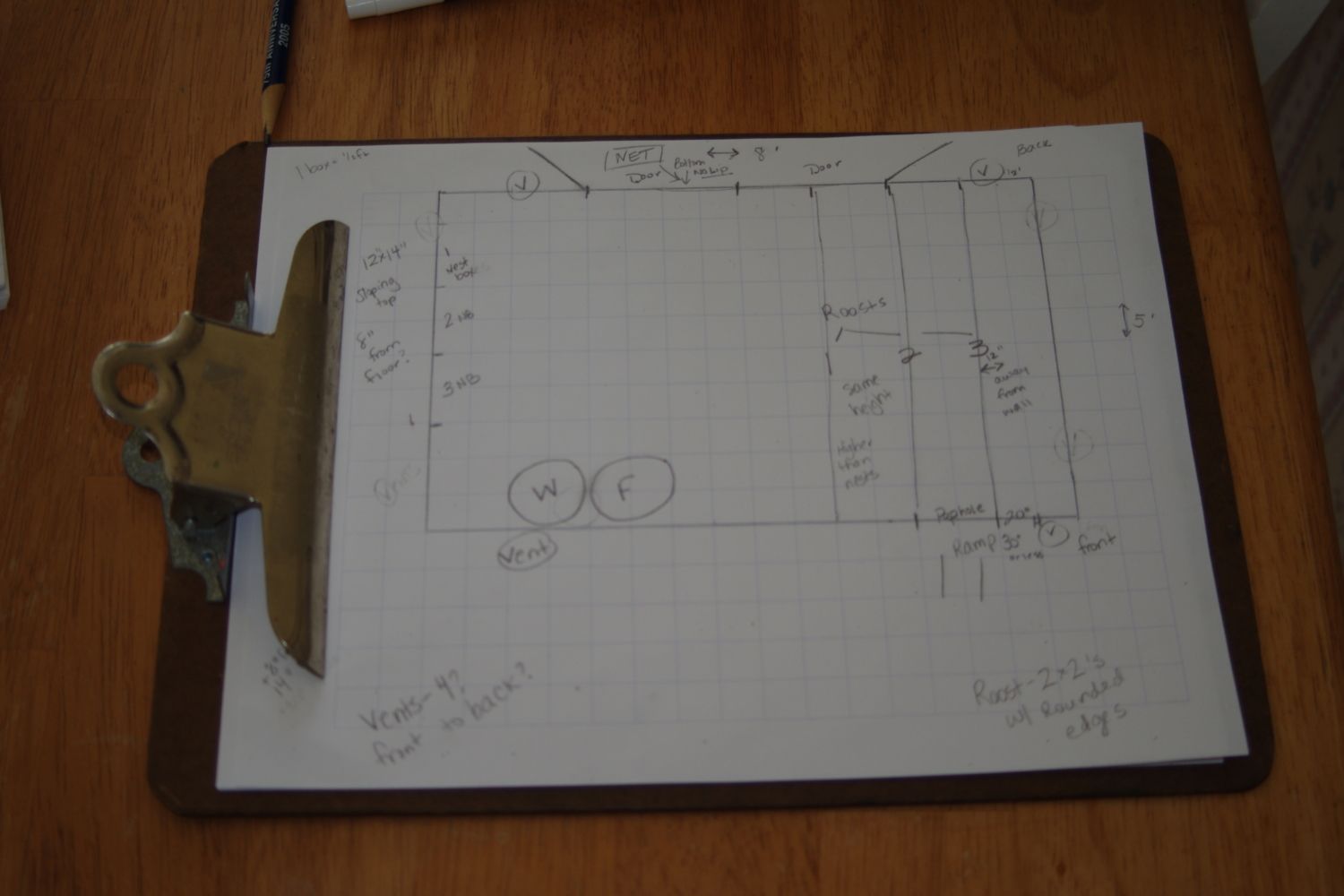 Okay - kinda silly - a photograph of the plans - but its what I got right now...
Definitely 6 - possibly 8 chickens.
8' x 5 ' X 4' coop.  (height depends on how much we lift it off ground, I think)
3 nest boxes - 12x14"- 8" off floor - sloping tops.
Two back doors that swing open for cleaning at back of coop.  Loose netting to discourage free for all when cleaning, if necessary.  No lip on bottom (or removable) for ease when cleaning. 
Roosts - 3 roosts?- made with rounded edge 2X2's or equivalent branches - same height?  12" away from wall - 12" away from each other?  One ladder?  Higher than nests.  Removable for cleaning.
Pop hole - 20"H with ramp (30 deg or less I hear)
4 vents - front to back - not sure of size of vents yet.
Not working on run, yet.  That will come.  Am I missing something?
Thanks!!
~Dawn