I also posted this in the emergency section but it was suggested I post here...  I have a duck who is limping badly as of this morning, I hadn't seen any signs of her limping before.  She is walking but really does not want to put her right foot on the ground.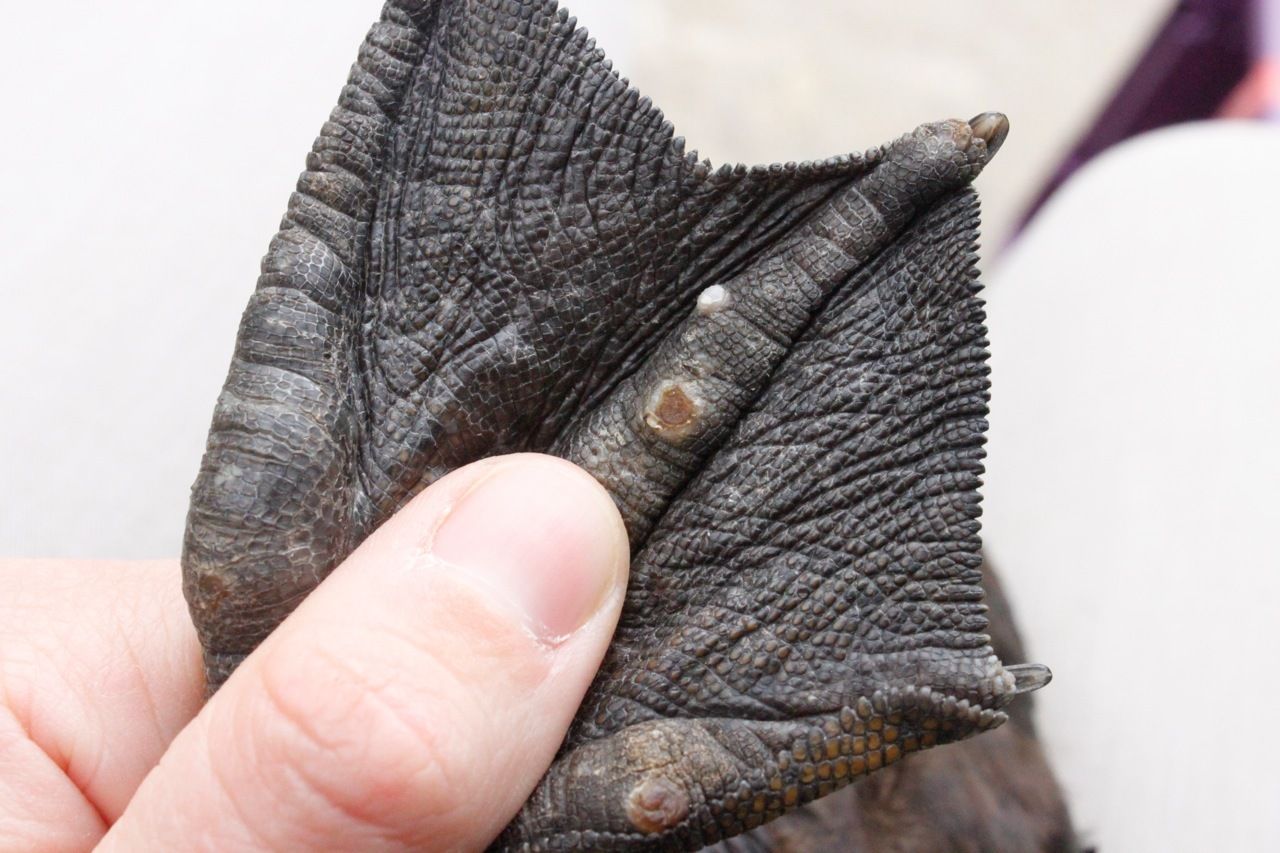 I tried to squeeze the white bump but it seems hard and not pussy, there was something that could have been a little splinter in there but it was really small, and I did get that out.  It was in the white bump, if that wasn't clear.  Then there are those other two callous areas.  Is that bumblefoot?  They don't look *that* bad to me considering the amount of limping that she is doing.  Her leg seems ok, it may be a little hot, but it appears to be able to move normally.
Any advice?  I have to go on a trip for the weekend so I'd like to do something to help her before I go!
Thank you