I hatched some chicks for Mahonri's Easter hatch along. 2 of the chicks being from my Giant White Cochin hen covered by my EE Roo! 
This is Her She is the one I am trying to figure out the genetics for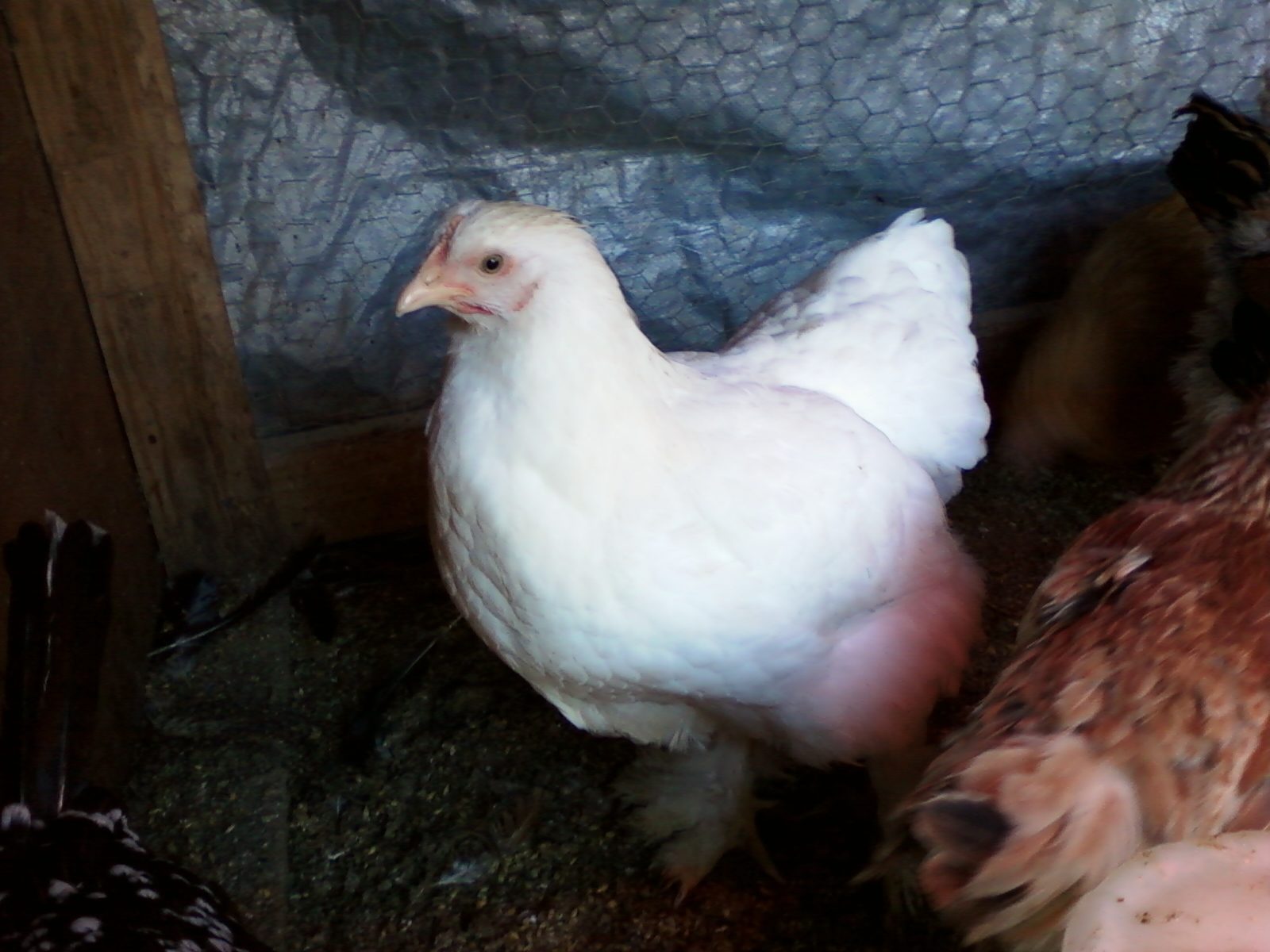 And heres Dad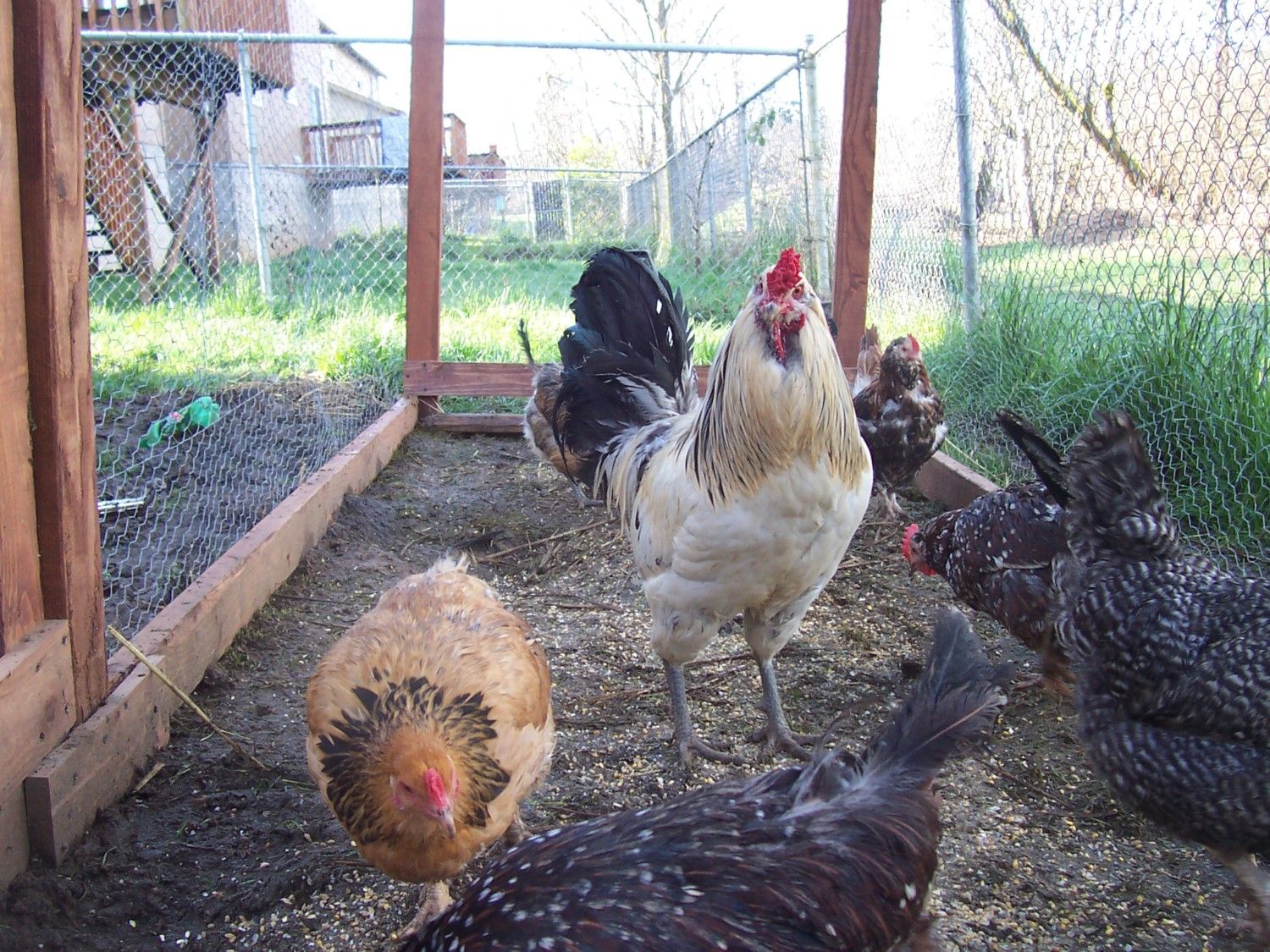 And here is a pic of one of the 2 chicks at 3 days old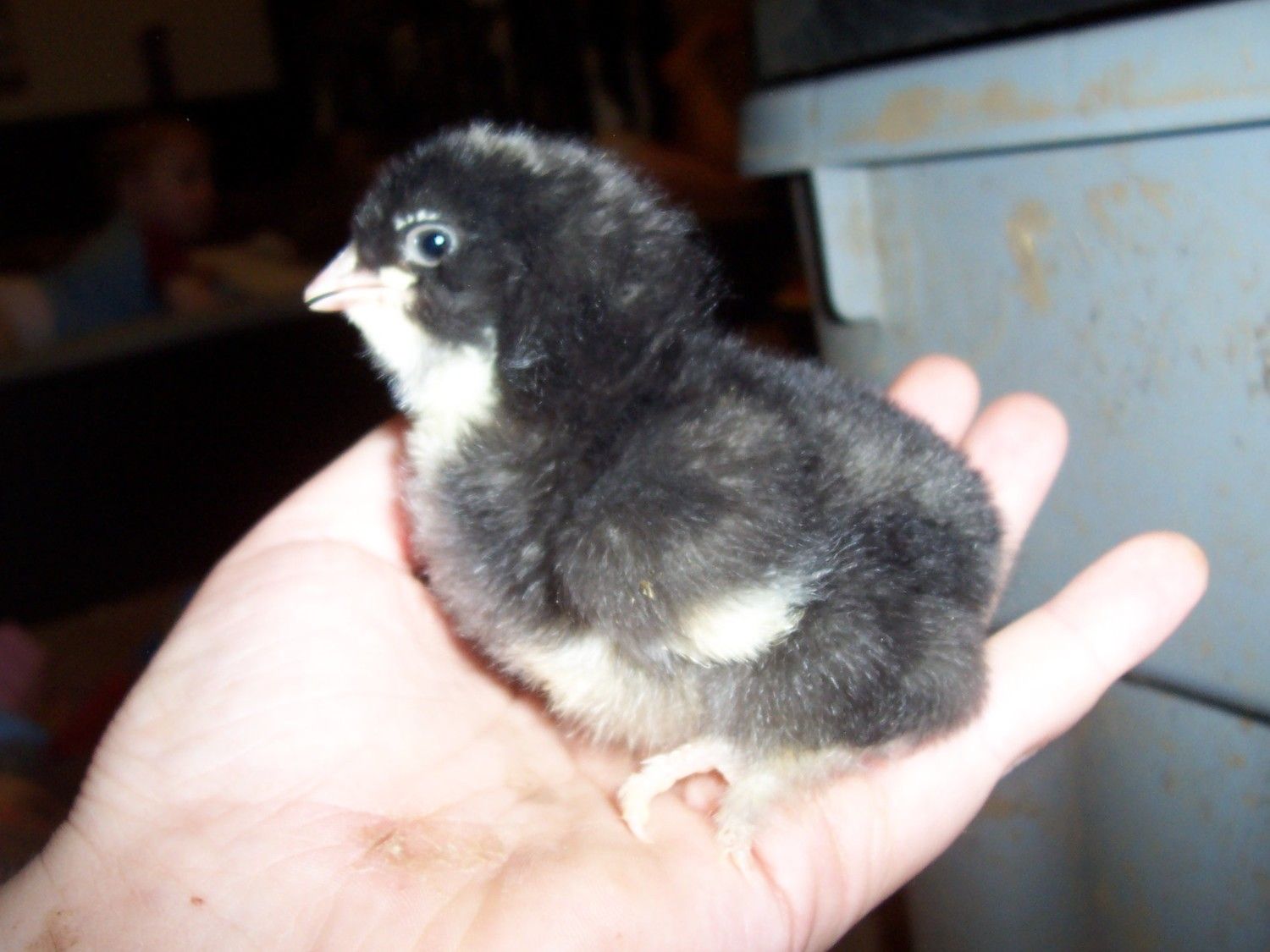 Here are pictures today of the 3.5 wk old chick I Kept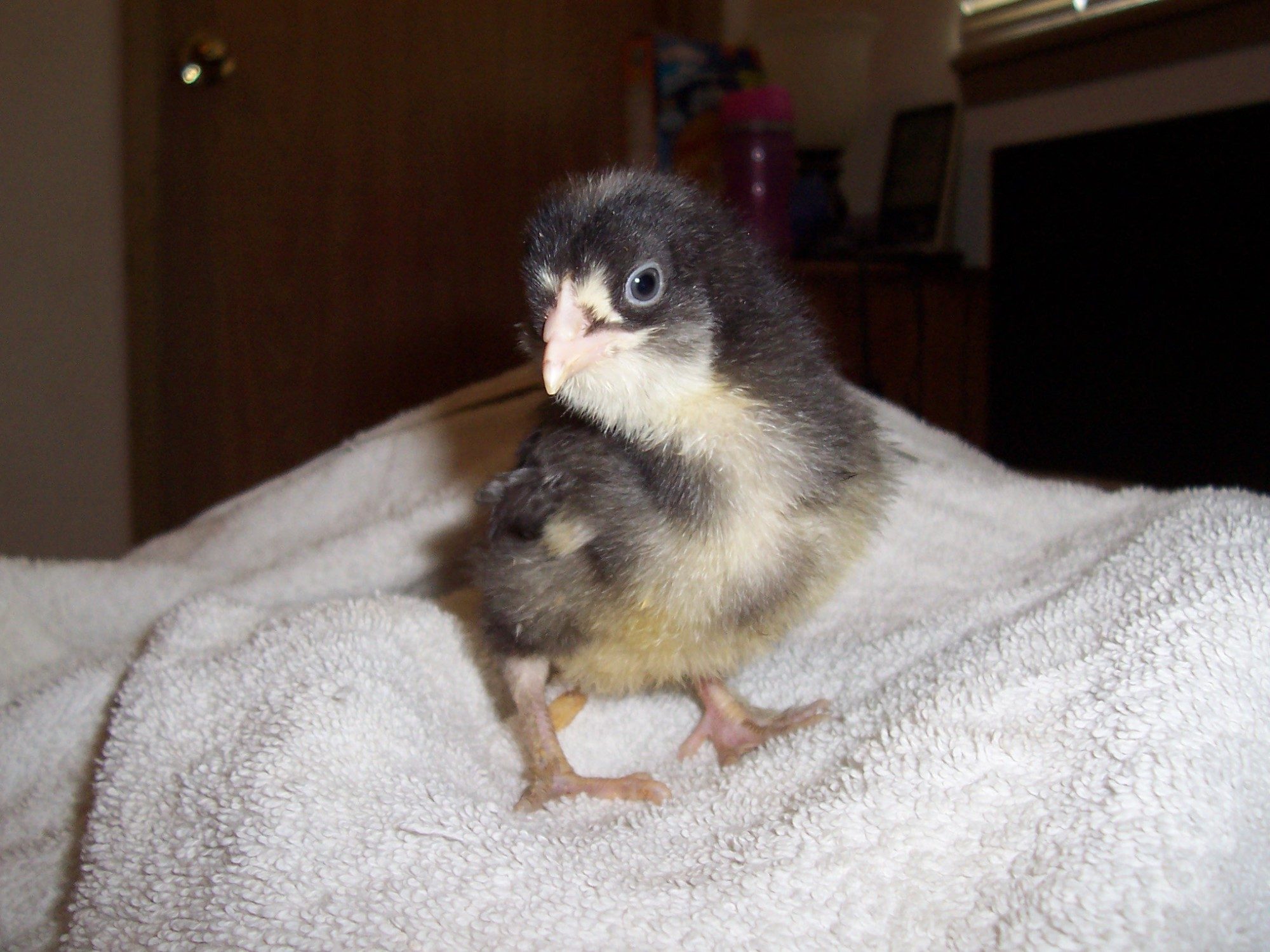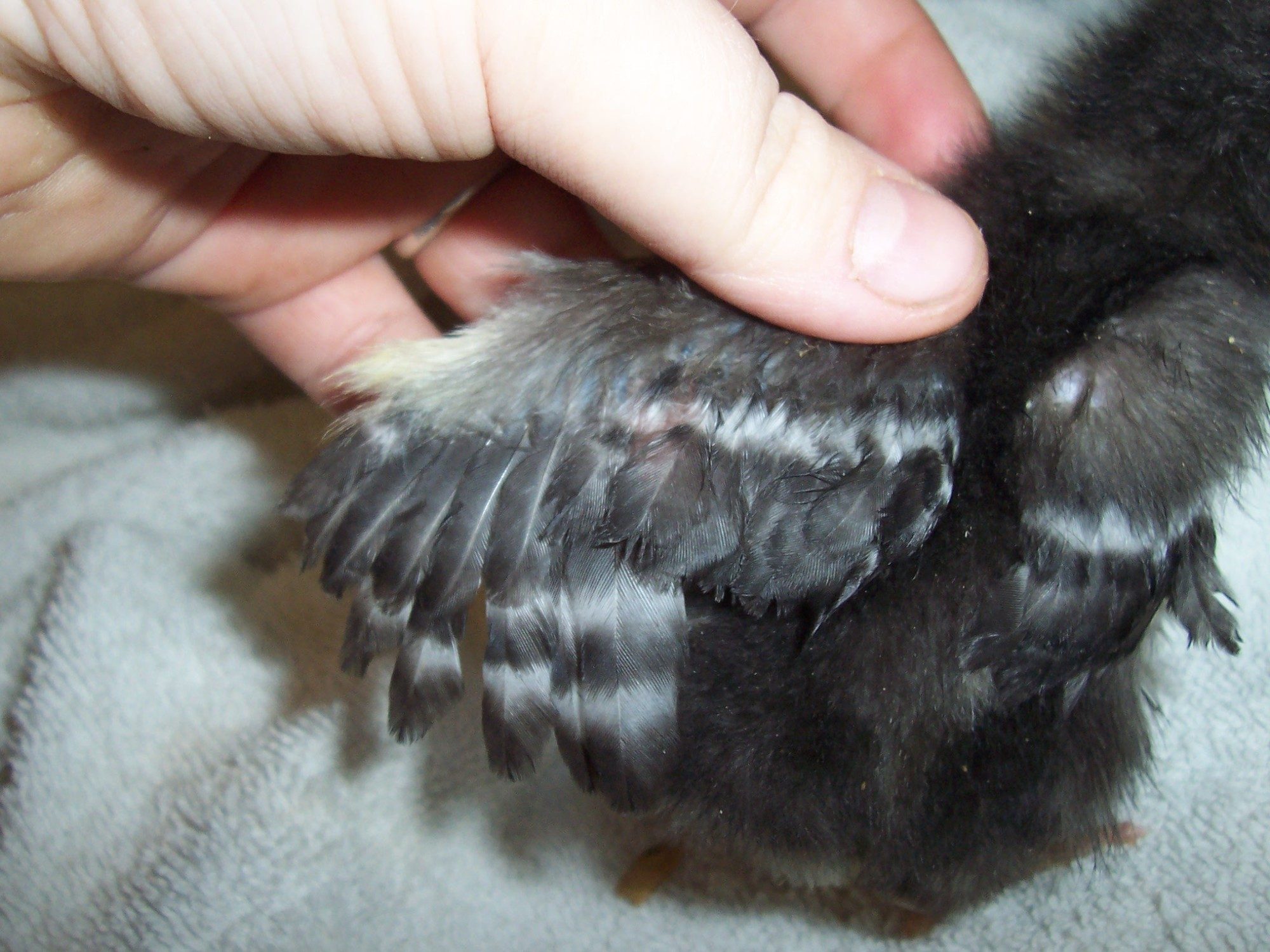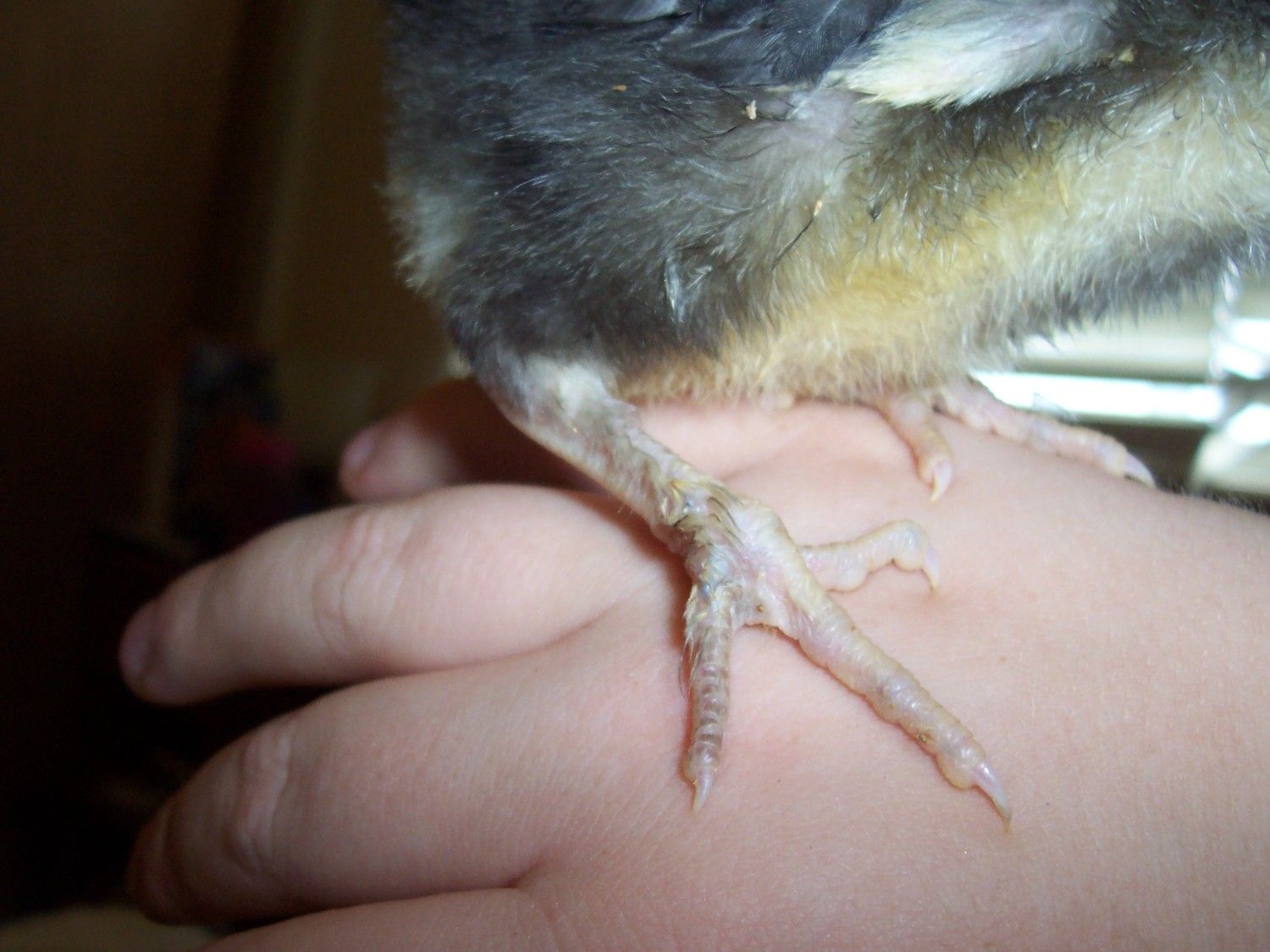 and yes the feathering on the legs is very light 
And here is a pic I got today from the owner of the other cochin chick that got better foot feathering.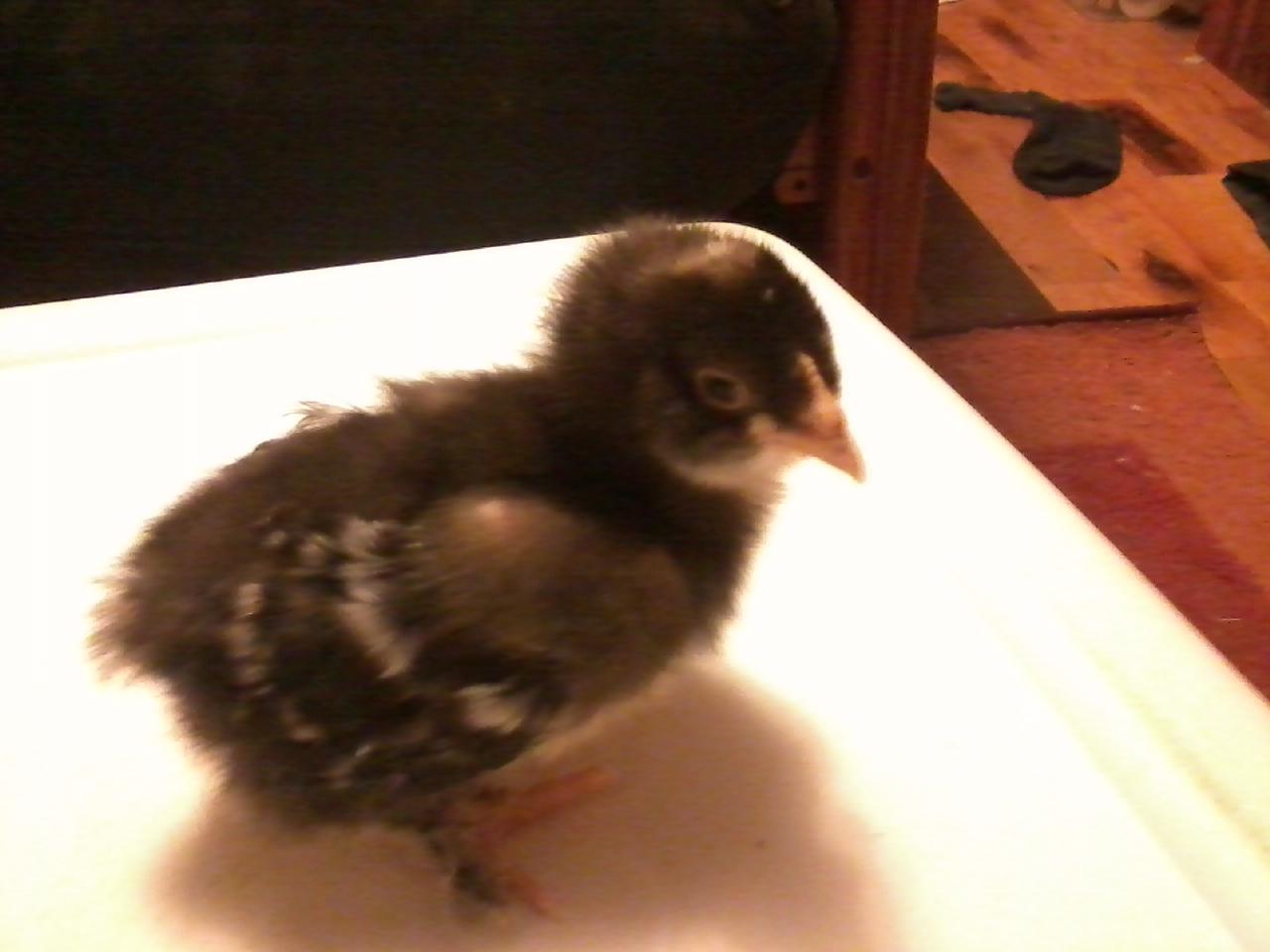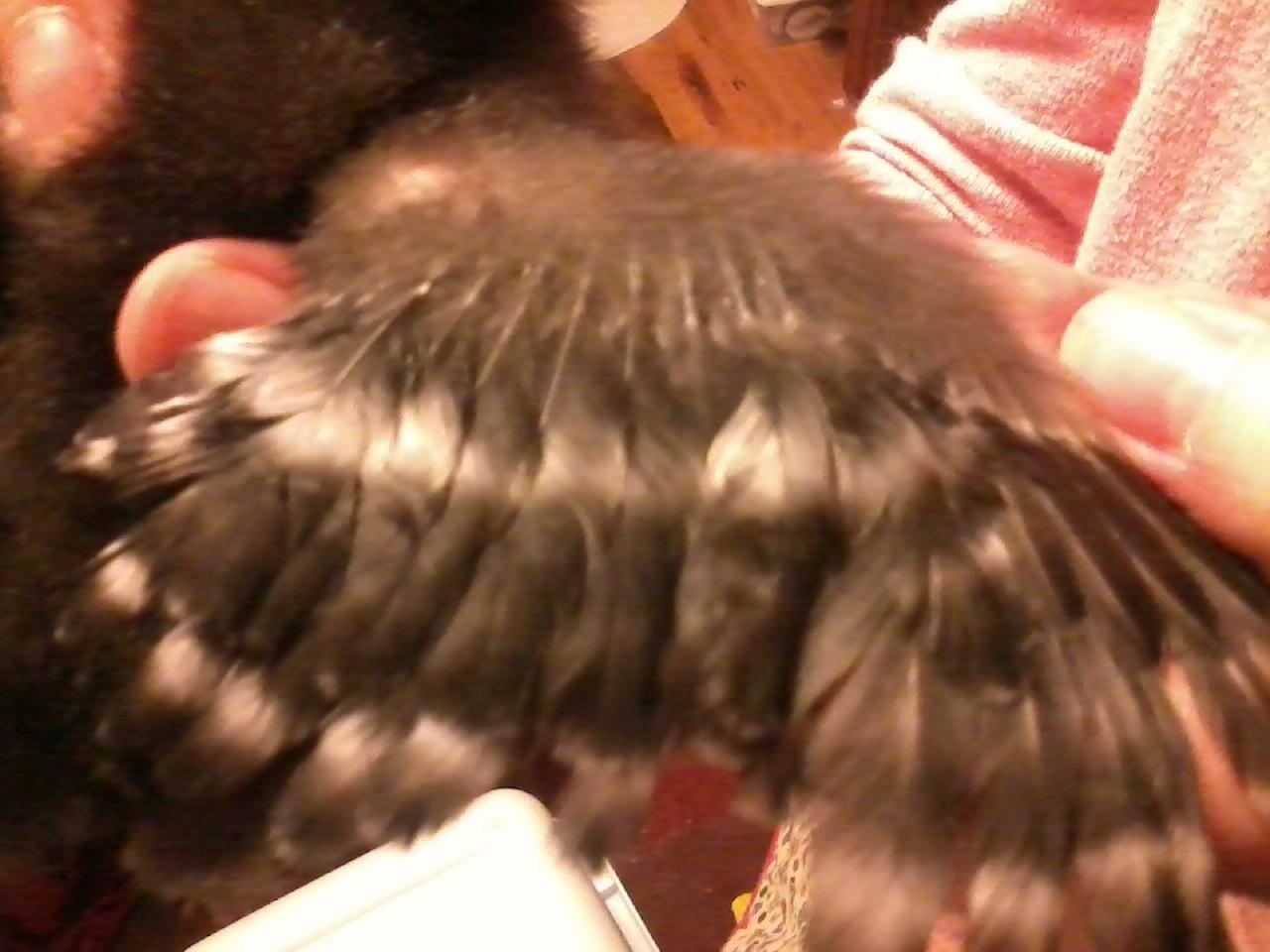 So how did I get a barred chick from my White cochin and EE Roo, Yes their is a barred bird in the picture with the Roo their offspring are a lot smaller with black washed legs and no Feathered feet. The only other feather legged bird i have is my Salmon Fav and her chicks are yellow with black chipmunk stripes and 5 toes.
I know daddy is not passing down the barring because only the cochin chicks and the Barred rock chicks, the rest of them look like EE chicks eyeliner, chipmunk stripes and they are brown and silvery grey and white. besides If he were the one passing down barring then breeding him to my Barred rock hen would not have produced sexlink chicks, all nine of the barred rock and his offspring are sexlink. 8 were pure black with no barring and only 1 with a white spot and starting to feather in barred. sexlink happens she you breed an non barred Roo to a barred hen, so if he were passing down barring the chicks in this pairing would all be barred. 
When I picked up Momma Cochin as a chick the breeder had all color of Cochins under the sun and let them all run together. Could Angel who doesn't have one off color feather on her body have a Barred dad and a white mom and her being one of the 50% that is not Barred? 
If so then how am I getting barred offspring from her, would they both be boys?
is she recessive or dominant white carrying barred? are both chicks boys? I am So Confused!
The only chicks that hatched out black and 3 of them had white spots on their heads were my white cochin hens 2 and my barred rocks 2. the other 9 that came from other moms obviously and look like this in different colored versions of each other.