This was ground breaking day, leveled, put down some gravel, well dirt-gravel actually, some concrete garden borders we had laying around to support the frame and help keep it level. The frame itself is protected with a wood sealer, primed and painted untreated fir 2x6...we'll see how it holds up...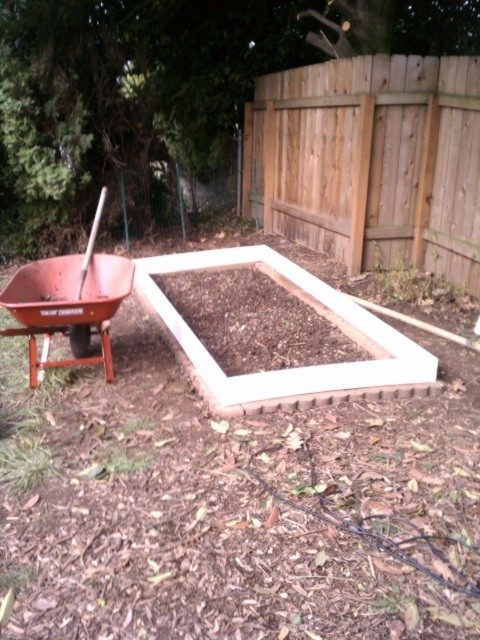 I got the big pane of glass free and the other two for a buck each, the molding was free from a construction site and the frame is ripped up 1x6 I had left over from last fall's roofing project...my "clamps" are boat straps and they worked great! :)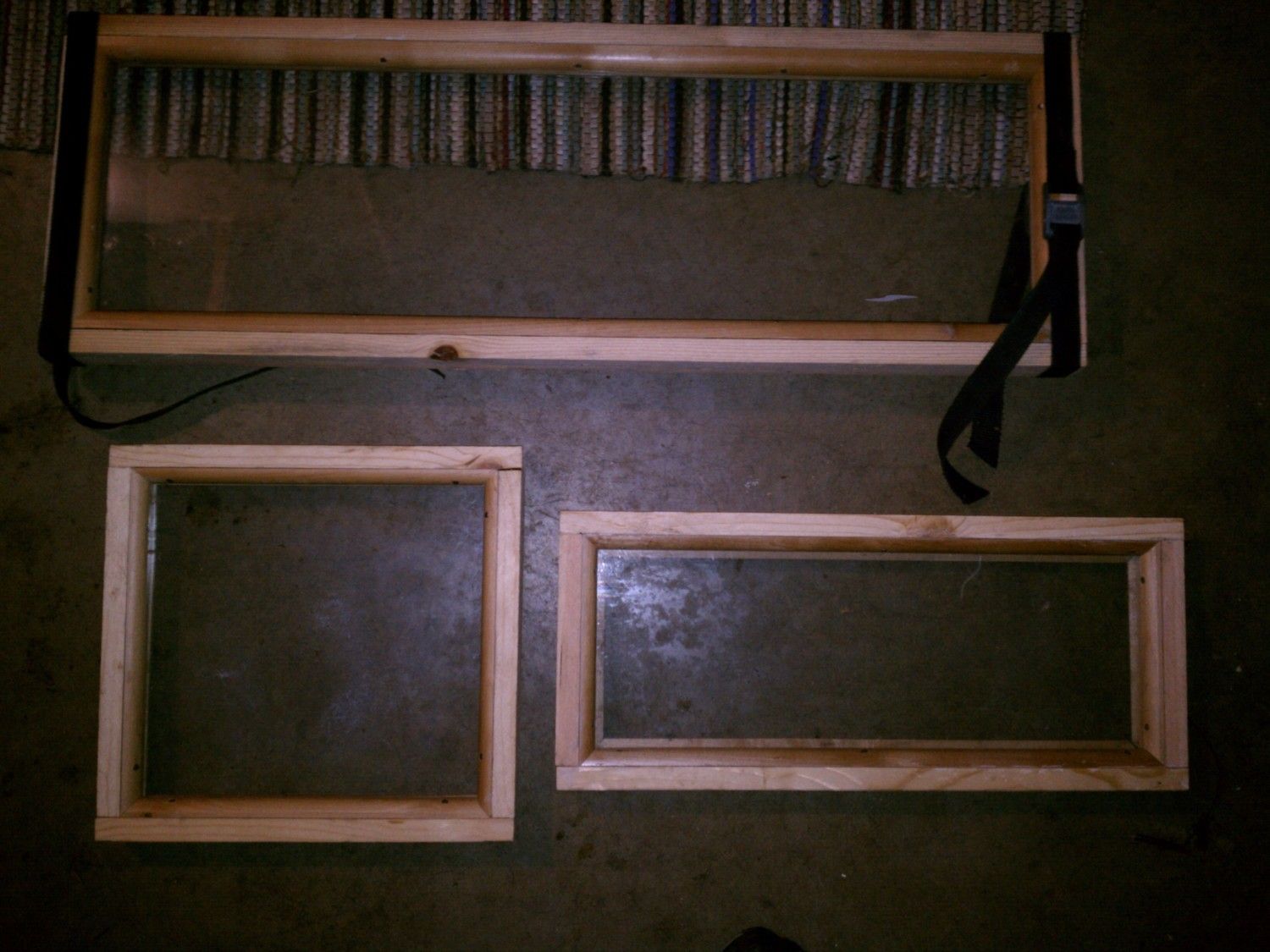 pretty much completely framed up and the pond liner is on the roof...we are putting a 'green roof' on the hen house, the metal panels against the fence will go over the run...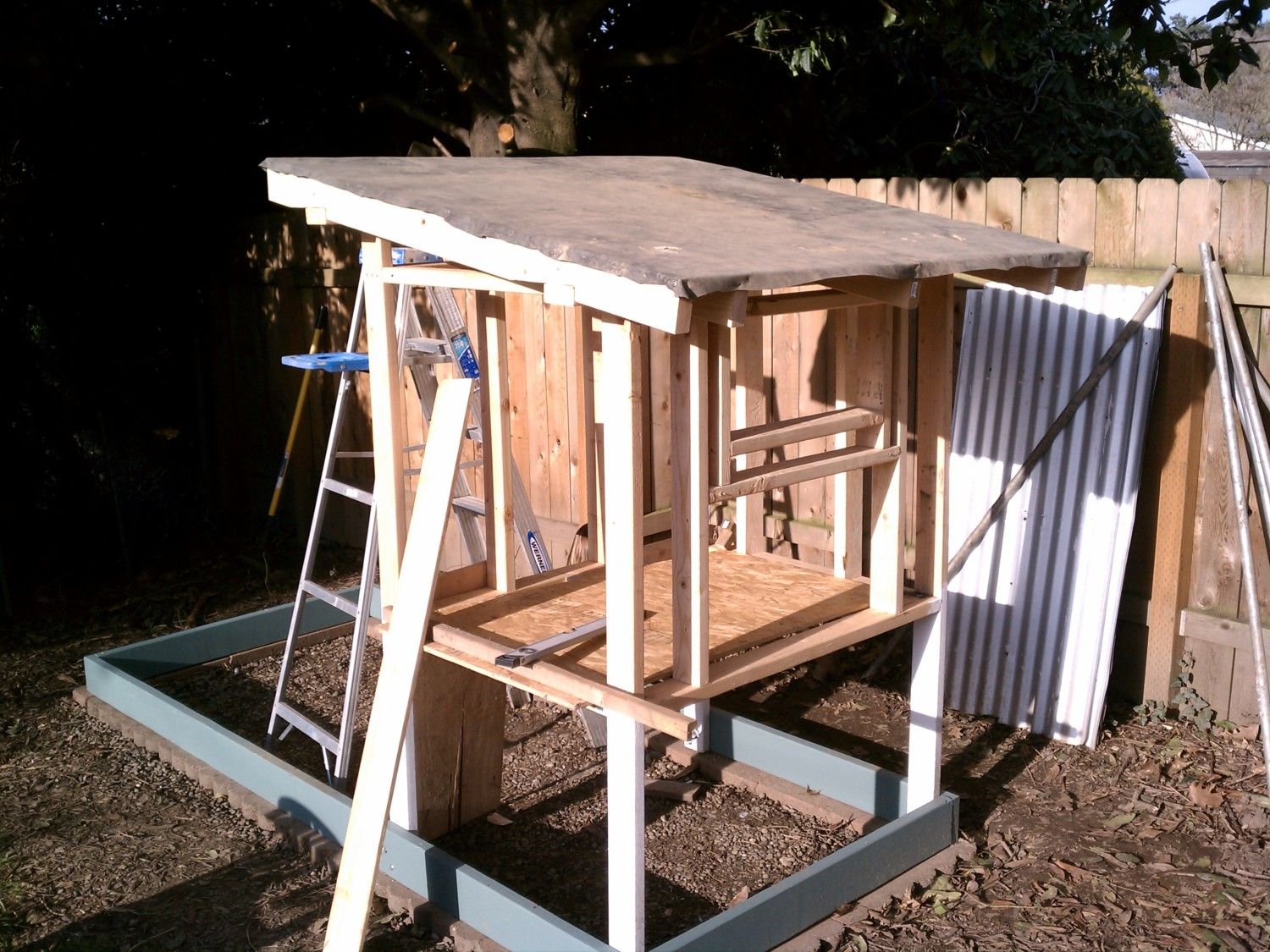 here is the most recent picture...about a week ago. The outside is sheathed with 3/4" exterior plywood (more leftovers from the re-roof...and no I didn't sheath my whole roof with 3/4" :) ) We have since painted or at least primed everything. I also re-built the nest box lid since I did not include an overhang and water made the turn around the lip and into the nest box = no bueno...I also have the run framing mostly installed, just need to add some cross bracing and then do the run roof.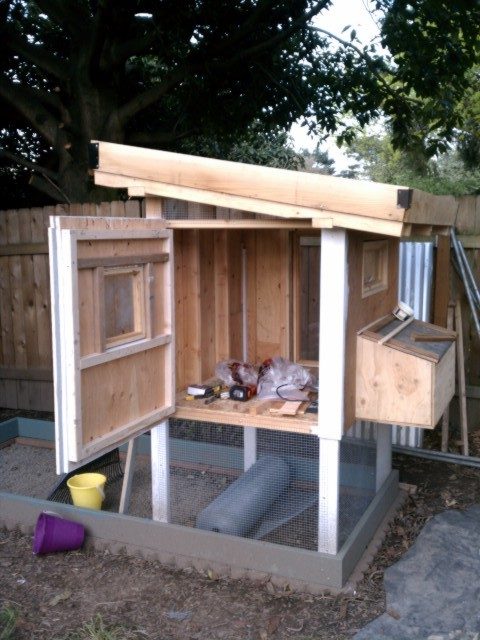 I'll post updates as we move along.
Let me know if you have suggestions for improvement as there is still time to change some things around! Thanks!
Edited by PDXcluck - 5/11/12 at 11:35am