I just wanted to share a few pictures of my chickens.  My SLW's are almost 8 weeks old, the EE's are 7 weeks, and I have a couple of australorps that are 6 weeks old.
I have most of my cockerels free ranging during the day - my temporary coop is a little cramped so that gives the girls plenty of space.  I am keeping the girls inside just in case a hawk or something decides to snatch one...I don't want to lose any!  This weekend we will be building a big roomy coop for all...
This is probably my favorite girl based on looks, I think she is gorgeous!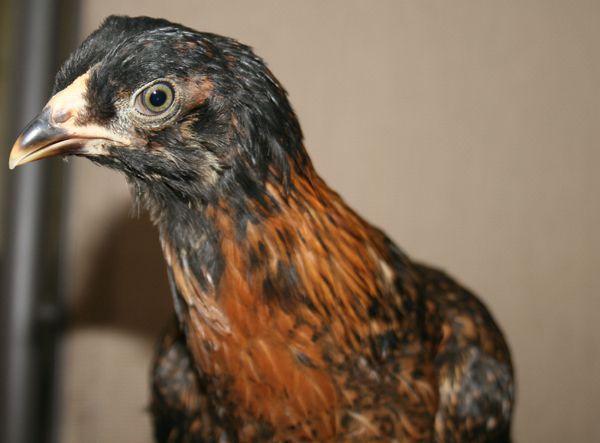 I thought I lost her a few days ago - she snuck out as I was turning the boys loose for the day, and she flew into the woods and I couldn't follow her (extremely steep/rocky).  I hoped she'd find the boys and left her alone so she would come back.  Unfortunately she never found them - I was afraid maybe a hawk had gotten her when I still couldn't find her the next day.
And then...we found her in the garage...don't ask me how she got in there, we don't leave the garage open, but I was so relieved to find her!
One of the SLW's...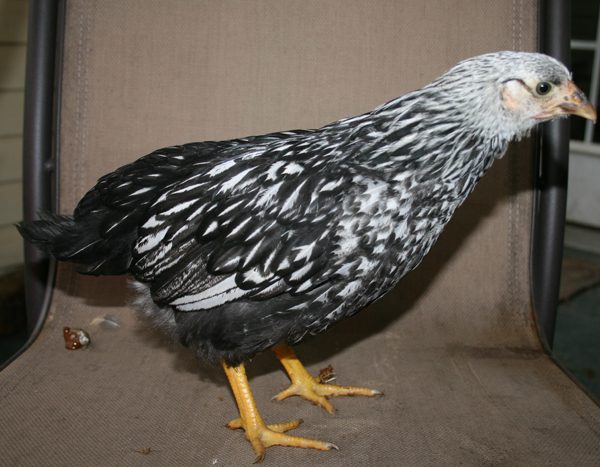 These are 2 of my EE's - they were the plainest, just chipmunk chicks.  But they are turning out to be two of the prettiest - although they have always been the most flighty for whatever reason...they have been slow to get their feathers but the female has big tufts coming in on her face, she's cute!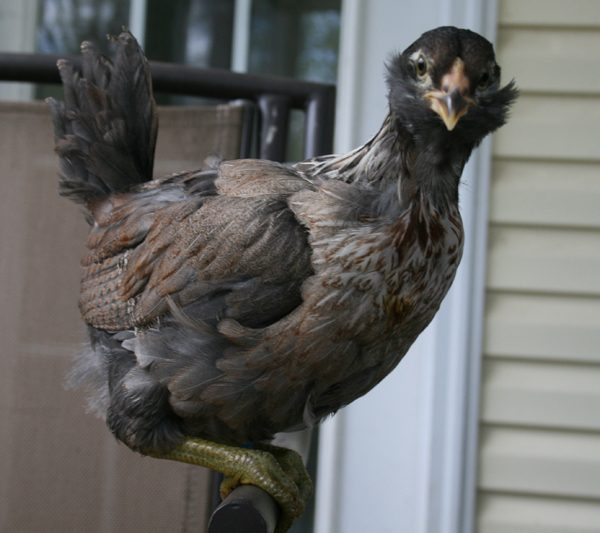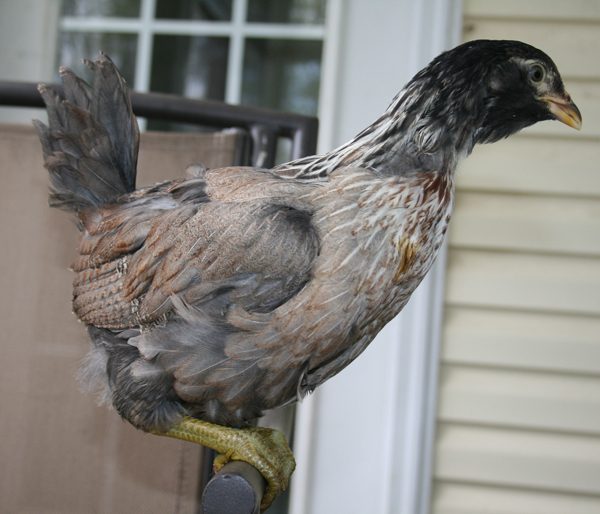 The male's eye looks funky here...but it's just the photo.  He's got pretty blue lacing coming in on his chest now.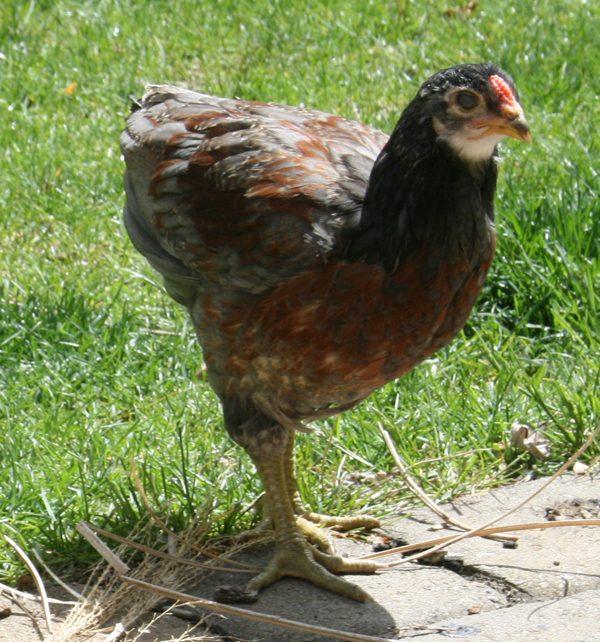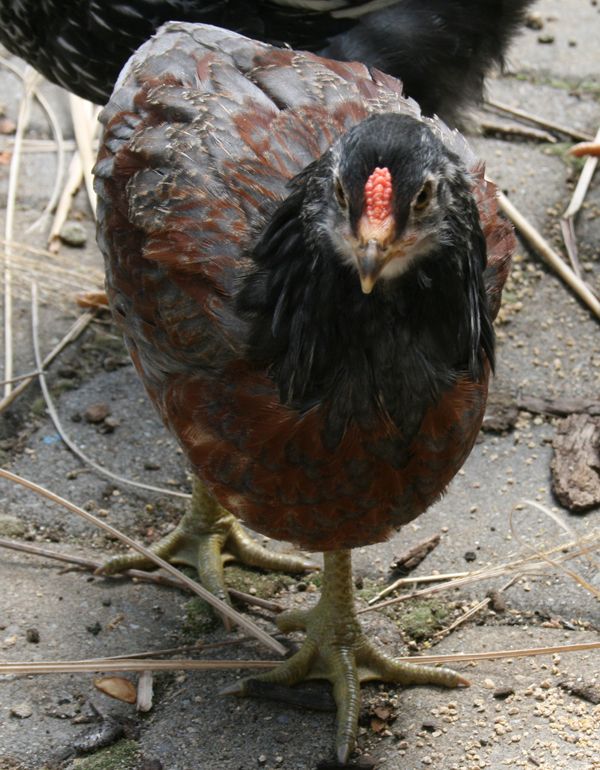 Here are some of the other boys...they were really nervous when I first let them loose and would take off whenever they saw me, but within a couple of days they realized that when I come out, they get food, so now they come running when they hear me. I think it also helps that I put the black/white EE cockerel out, he is by far the friendliest and when they saw him coming over to me they all followed.
They are making a mess out there but are having fun and we don't mind.
3 EE's and a SLW in the middle/back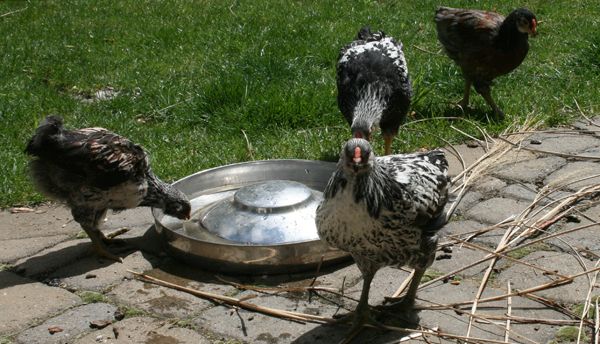 My big SLW boy...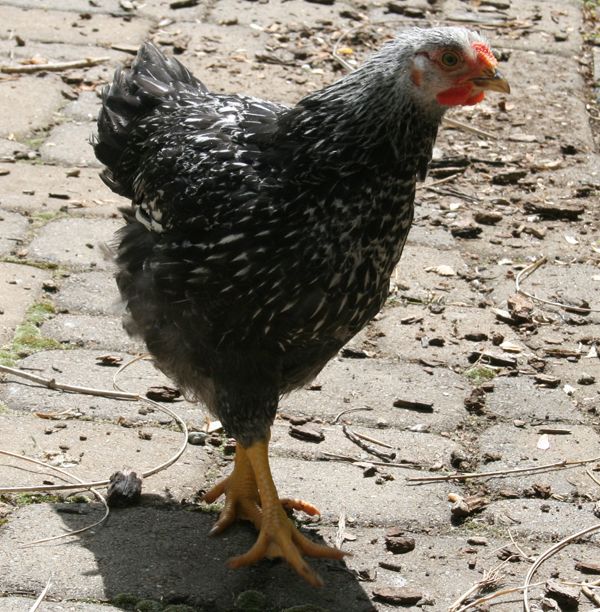 Austrolorp in between 2 EE's...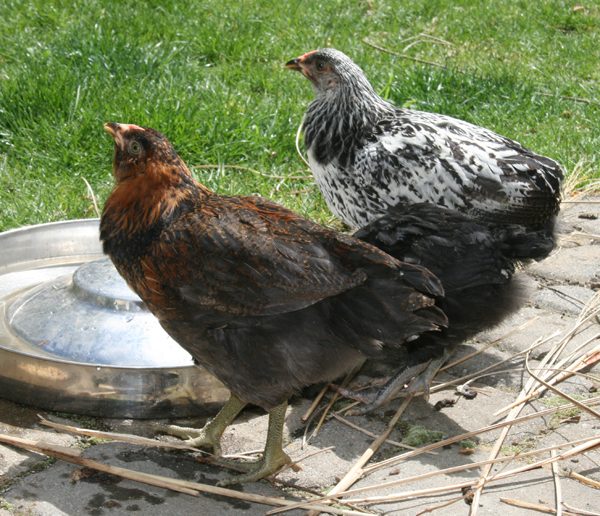 I also had some Russian Orloffs from Ideal Hatchery arrive today...I am really excited, I will try to get some pics of them soon!