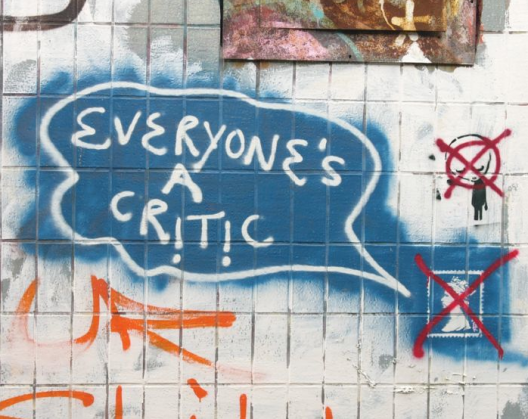 Welcome to BYC's Village of Critics. Here, we will give constructive criticism to your RP if you request for us to do such by PMing either myself, or another critic. I've created this thread due to the fact there have been many RPs emerging lately, with very few of them thought out. By adding this little club, we will politely give you advice on your RP and tell you what and what not to do, and what you've possibly done so far that is good. Just remember, if you want to be critiqued, what we're saying isn't meant to be offensive. It's only meant to help. I would at least like you to make sure you're ready to handle some negativity, although none of it is intended to be hurtful/directed towards you.
We also accept character critiques.
Rules:
*All BYC rules apply.
*Don't take any of our critiques as a threat. We're trying to make your RP better with our constructive criticism, so people will want to join it after you fix it up. If you take our advice, at least.
*Be friendly; do not bash another person's RP/character no matter how undeveloped, try not to be too snappy, etc.
*Remember, RPs are only games.
*If you would like your critique removed for any reason, please PM me in a polite manner. Thank you.
Your Lovely Critics:
The Large & in Charge: Zinnia-Hen
The Scarlett Writer: chickendiva25
Inky Fingers: NixNoodleNumbat
Spaz Attack: HollyBird24
Edited by Zinnia-Hen - 5/8/12 at 3:57pm
If at first you don't succeed, skydiving is not for you.
If at first you don't succeed, skydiving is not for you.