Hi all,
It's been a while since I've been around, but I have always found great information here from knowledgeable members.
I have a question about Re-homing our  "Lady Gaga", who apparently should have been named "Mr. Gaga".
He?/She?, is approx. 3 months old, and is showing signs of being a rooster.
(I live in the city limits, and am not allowed to keep roosters).
He appears to be trying to "Crow", ..Flapping his wings, puffing his chest, challenging others, lowering his head, stomping his feet, and occaisionally jumping up to strike the others with his feet. (like in a Cock-fight).
It only lasts one or two jumps, and is not really that aggressive, or dangerous.
 to Humans, he is very calm and docile, and has never challenged me or anyone else.
 Of course this can also be, only because he is still so young.
As I have been known to be very opinionated about the potential dangers of an aggressive rooster, and my position is to waste no time, in getting rid of any potentially dangerous birds,... my position has not changed on that.
This is not the case here.
 He has not shown ANY aggression towards any human.
It's simply a matter of, if he starts Crowing , I could have some issues to deal with involving neighbors, city ordinances, etc.
 I hate to have to give him/her up, as he/she is a BEAUTIFUL bird, but I don't want to have any neighbors complaining, as I already have more hens than is allowed by the local ordinances. (Allowed 5, and I have 11).
so I find myself needing to take action before a problem arises, and look for a home for him.
I suppose the best thing to do is to place a Craigslist ad, but I don't know if I should try to sell him,.. and what would be a reasonable asking price for him ?  $10 ?, $20 ?, $30 ?, $40 ?,....(I may just end up giving him away to a good home, IF I feel good about the person interested). My thinking is,... If I WAS to ask a price for him,.. that might deter some of the flaky folks that have a tendency to "cruise" on craigslist.
What are your thoughts on this ?
I am not trying to place a "For sale" ad here on the forums, and I don't want to break any rules here.
 So if this is not allowed, please feel free to delete this posting... and I completely understand.
The bird in question is a approx. 3 month old, Silver Silkie, (Bearded), here are some pics...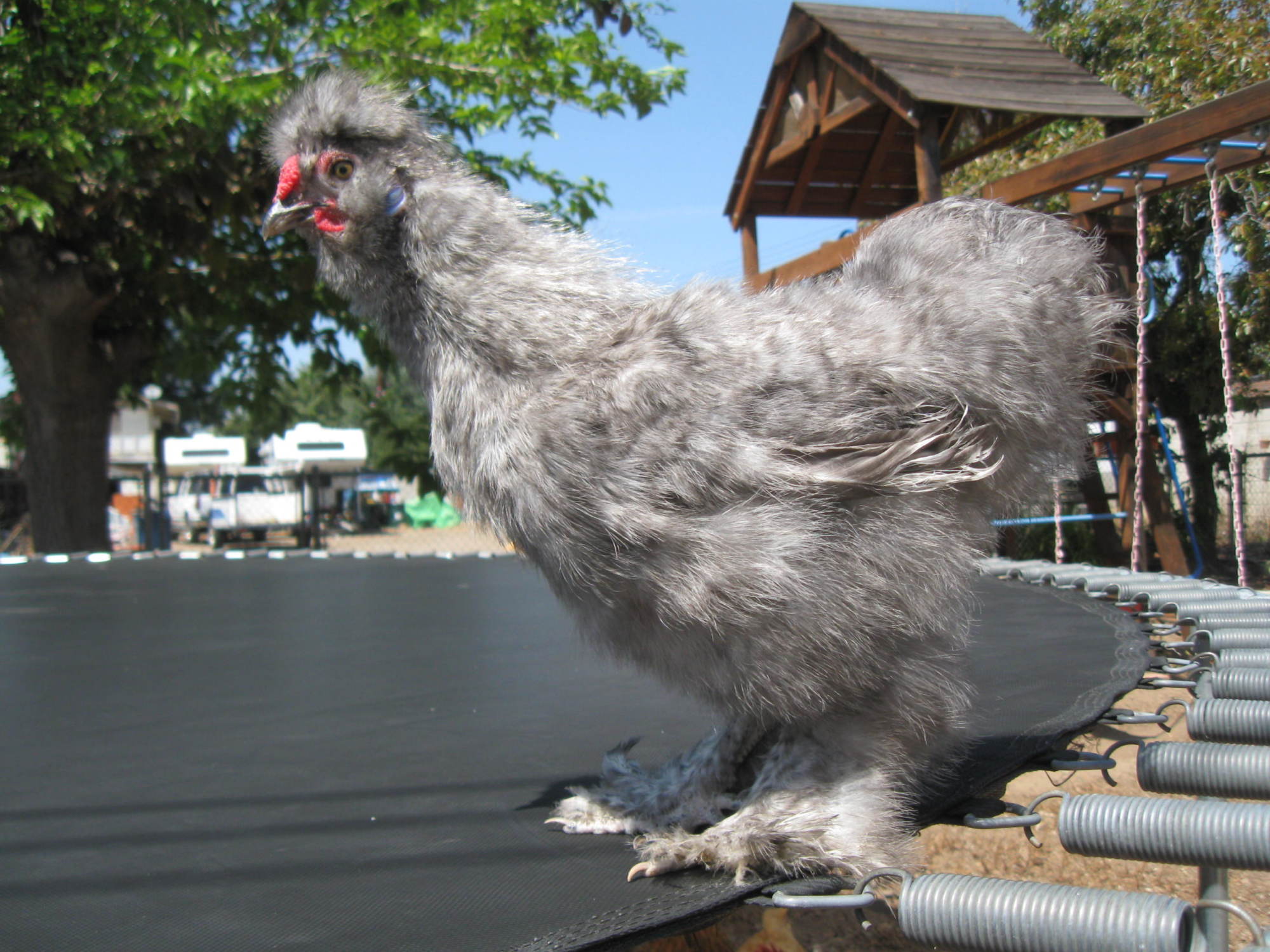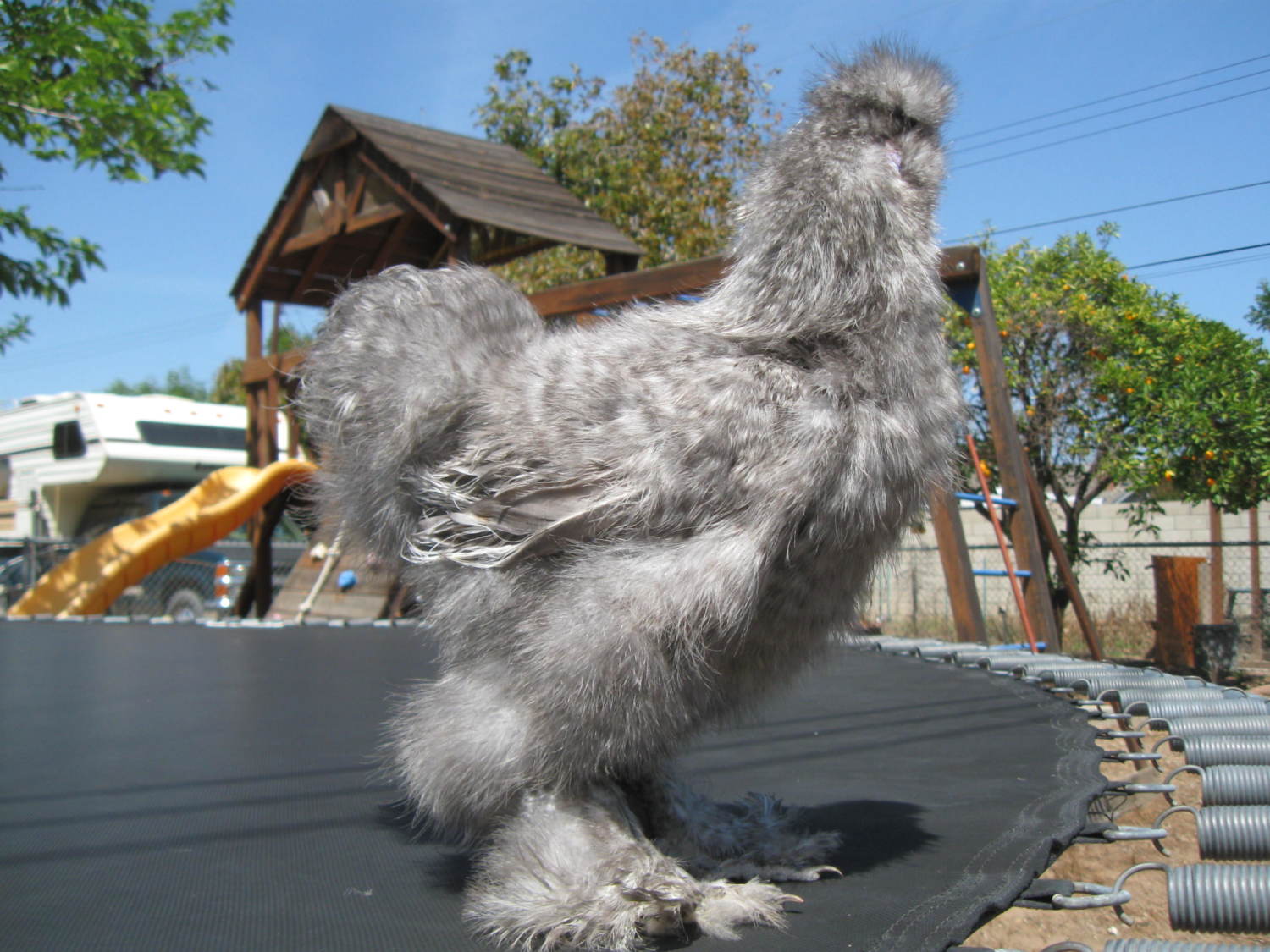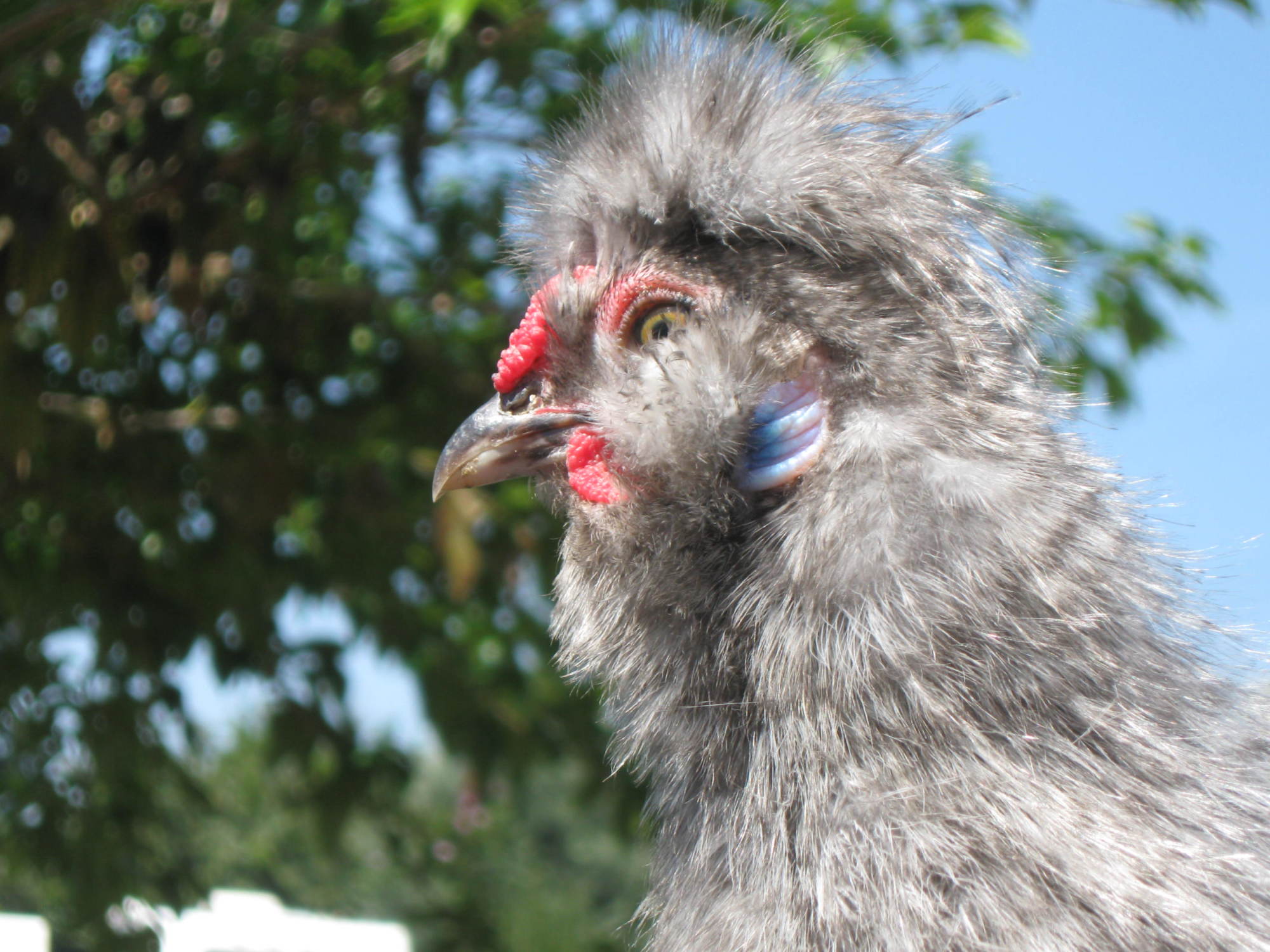 Edited by tri-5-ron - 4/29/12 at 3:10pm
I'm just starting out here, need all the help I can get !
I'm just starting out here, need all the help I can get !